If you are on a low carb diet, such as Keto (or something similar), chances are you had to wave bye-bye to pasta on Day 1. The thought of noodles being removed from your life might even have brought a tear to your eye. I know, I have been there. There is hope though for you! You can have noodles, or something similar close to it. If you are allergic to wheat or are gluten-free, you will also love this recipe. I have been making a lot of spaghetti squash noodles recently, and I must say, they are quite enjoyable. The noodles are light and flavorful and don't leave you feeling as though you had sat down and eaten a bucket of wallpaper paste at the end. These fresh spaghetti squash noodles are baked in olive oil and simply season with salt and pepper. They make a great "blank canvas" for a spicy marinara sauce or a turkey bolognese sauce.
The whole process of making the spaghetti squash noodles takes under an hour, which is nice when you consider the time it takes for your pot of water to heat up and then cook traditional noodles. Is it the exact same time? No. But, it is worth your while if you are looking to add some delicious vegetables into your life.
The equipment needed to make spaghetti squash noodles is fairly straightforward. If you have an oven, nonstick baking sheet, and a good, large, sharp knife, then you are good to go.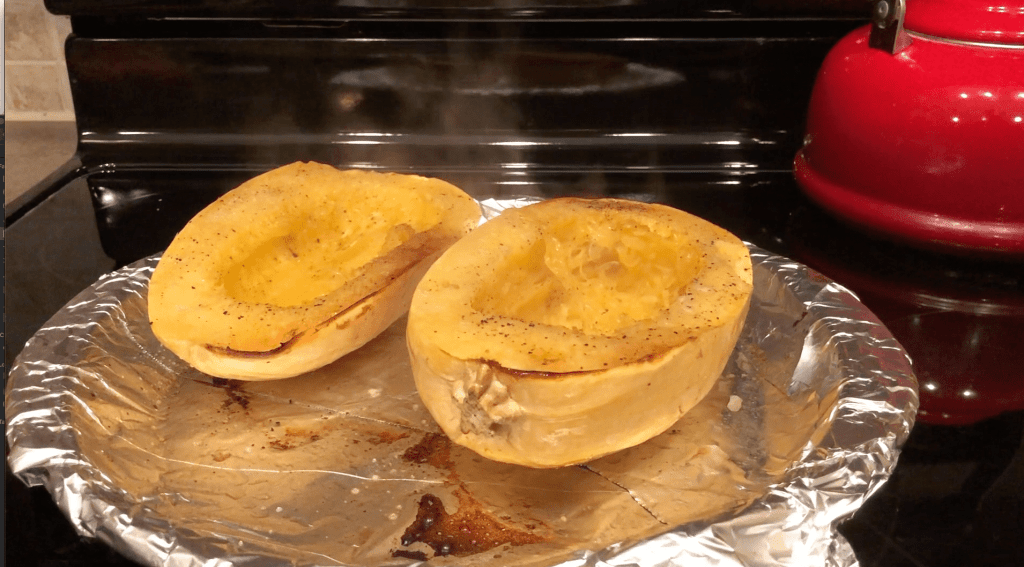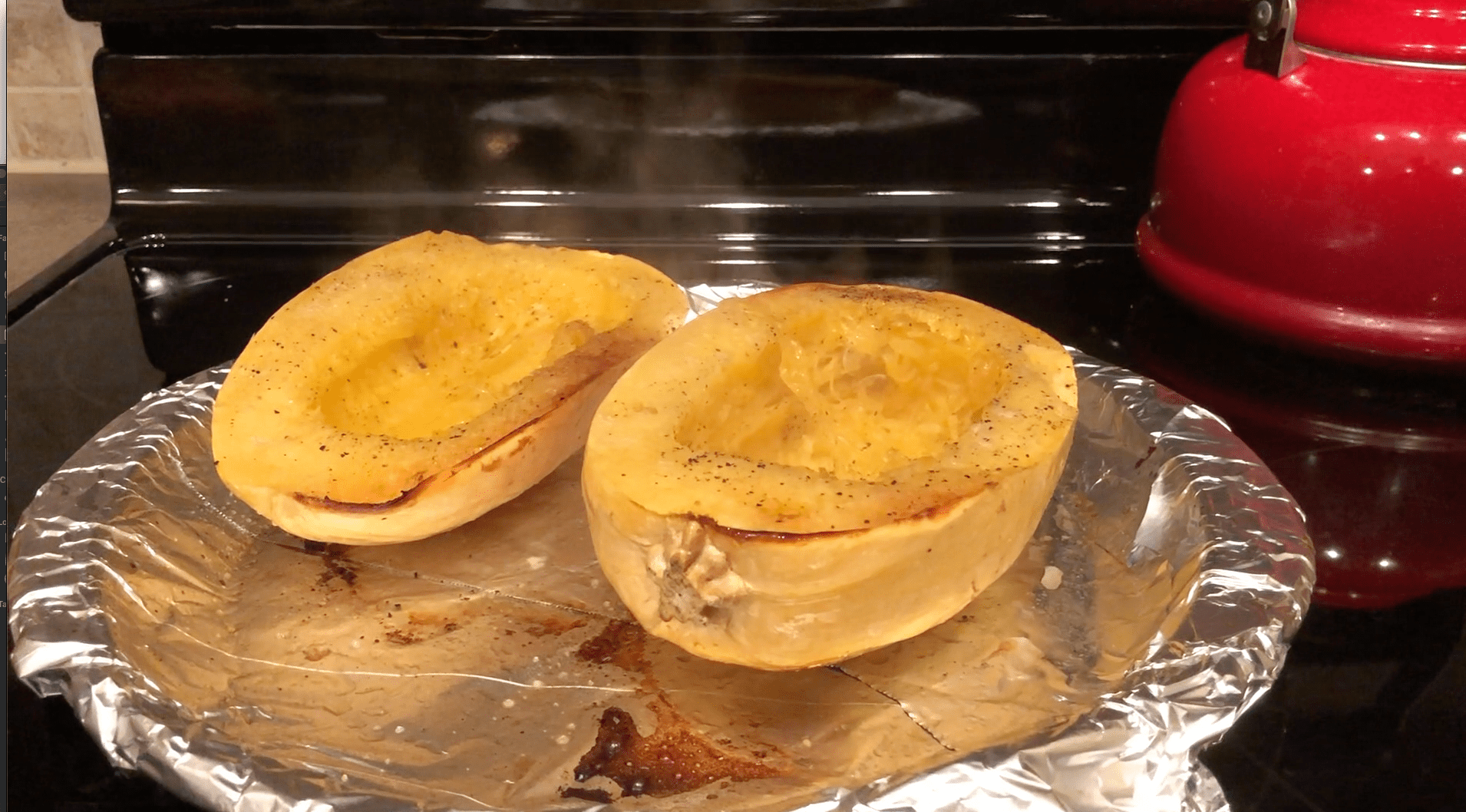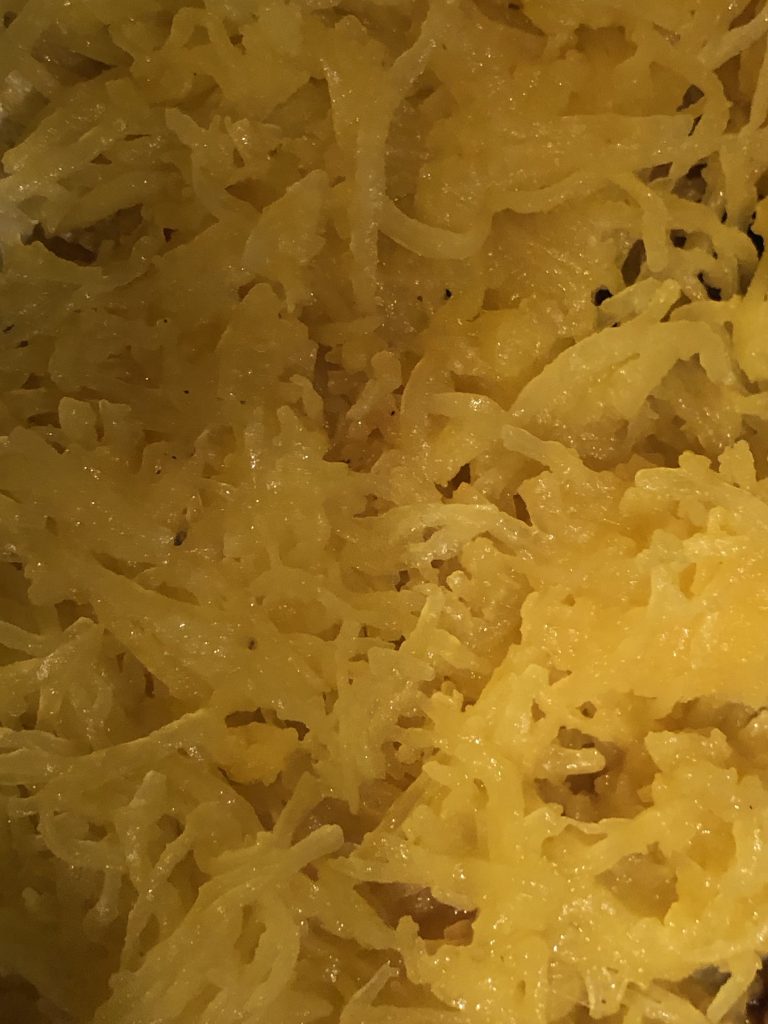 Oh, before I forget! House Hunk's posts may include affiliate links leading you to some pretty awesome products. If you buy something through those links, you will not pay any more than if you stumbled upon the product yourself, however we may earn a small commission from your purchase, which helps keeps the lights on.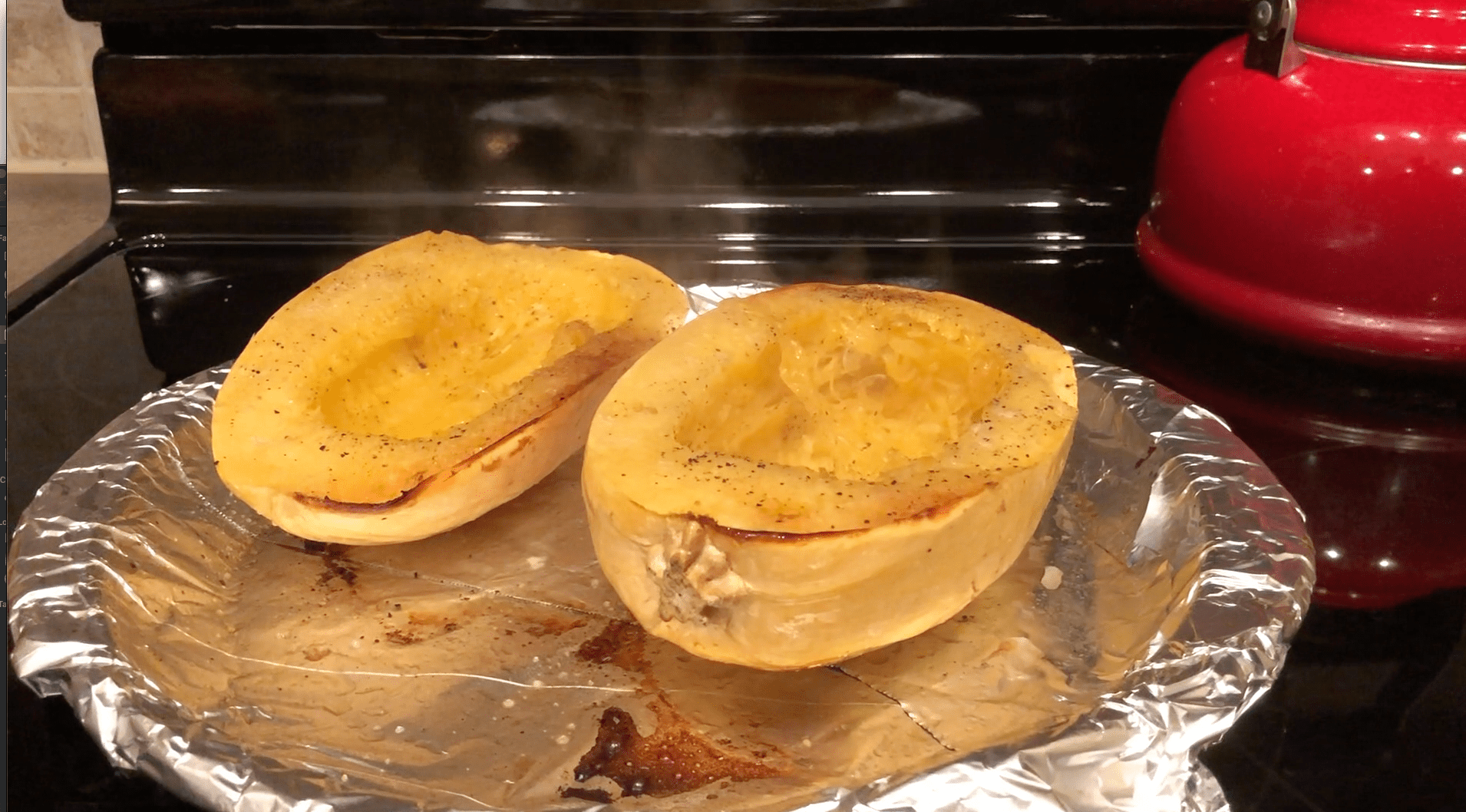 Instructions
With a large, sharp knife, carefully cut spaghetti squash in half.

Using a spoon, scrape out the seeds and discard.

Coat the inside of squash with olive oil and season with salt and pepper

Bake on a nonstick baking sheet, with the inside of the squash facing down, for 40 minutes

After removing from the oven, allow squash to cool enough where you can handle it with kitchen tongs or your hands. Using a fork, scrape out the flesh of the squash, it should come out resembling short "noodles".
Nutrition