I have to confess…I am in love with a ninja. We make a great team, this ninja and I. And I know what you are thinking…"But, House Hunk, we all LOVE ninjas! They are the best!" True, but does your ninja help you cook? My ninja does.
I have recently come to the realization that I am not just limited to making smoothies with my Ninja blender. Over the past year or so, I have been putting on the miles with that bad boy with primarily smoothies made with protein powders, supplements, and various ingredients that grew out of the ground. I have to admit, sometimes my innovative spirit can be…delayed. Until now! At least when it comes to expanding my sauce and toppings horizon with my Ninja Blender.
If you are looking for a quick, easy-to-make marinara sauce, but you are limited in options because you are about that low-carb lifestyle…or you happen to have the ingredients on-hand and have 7 minutes to burn. Then join me in my journey through the world of Sauces Made With Blenders!
This spicy marinara sauce recipe packs a flavorful punch, and to some of you, it may rank a little high on your spice spectrum. If that is the case, then you may want to dial back the amount of red pepper flakes. Also, one reason that store-bought pasta sauces are so delicious, is because they contain so much sugar. As you can see, this recipe is not too sweet. I have found that a packet of stevia will add a little sweetness that you may desire.
Feel free to comment with how you loved, or modified this Low Carb Spicy Marinara Sauce!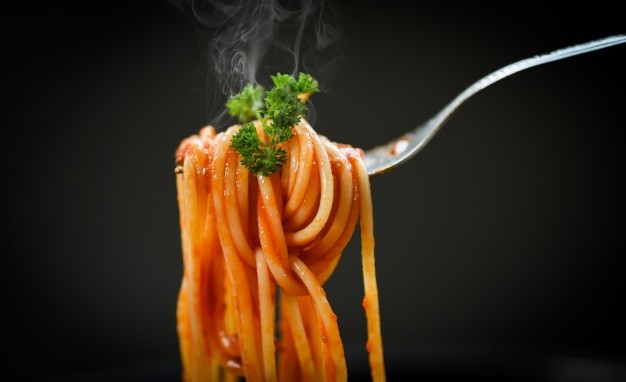 Instructions
Combine all the ingredients into a blender or food processor and blend until smooth.
Notes
This recipe can be kind of spicy, if you would prefer a milder sauce, consider reducing the amount of red pepper flakes.
Nutrition
Oh, before I forget! House Hunk's posts may include affiliate links leading you to some pretty awesome products. If you buy something through those links, you will not pay any more than if you stumbled upon the product yourself, however we may earn a small commission from your purchase, which helps keeps the lights on.