A 20lb turkey… That's right! We took advantage of a great deal on turkey right before Thanksgiving. Twenty pounds of turkey for me, my wife, and twin little boys. Needless to say, I planned on leftovers for days. But, the thought of the sad little turkey sandwich seemed…well, sad. I decided to spice things up and make a turkey bolognese sauce. This delicious sauce is packed with protein, and pretty low on carbs. This sauce can be served over pasta, or if you are trying to do your waistline a favor after Thanksgiving, serve it over roasted spaghetti squash noodles…as I did.
I am a big fan of meals that don't result in a ton of dirty pots and pans at the end of it. I was able to make the whole sauce in a cast-iron skillet…and I suggest using a splatter guard if you have one.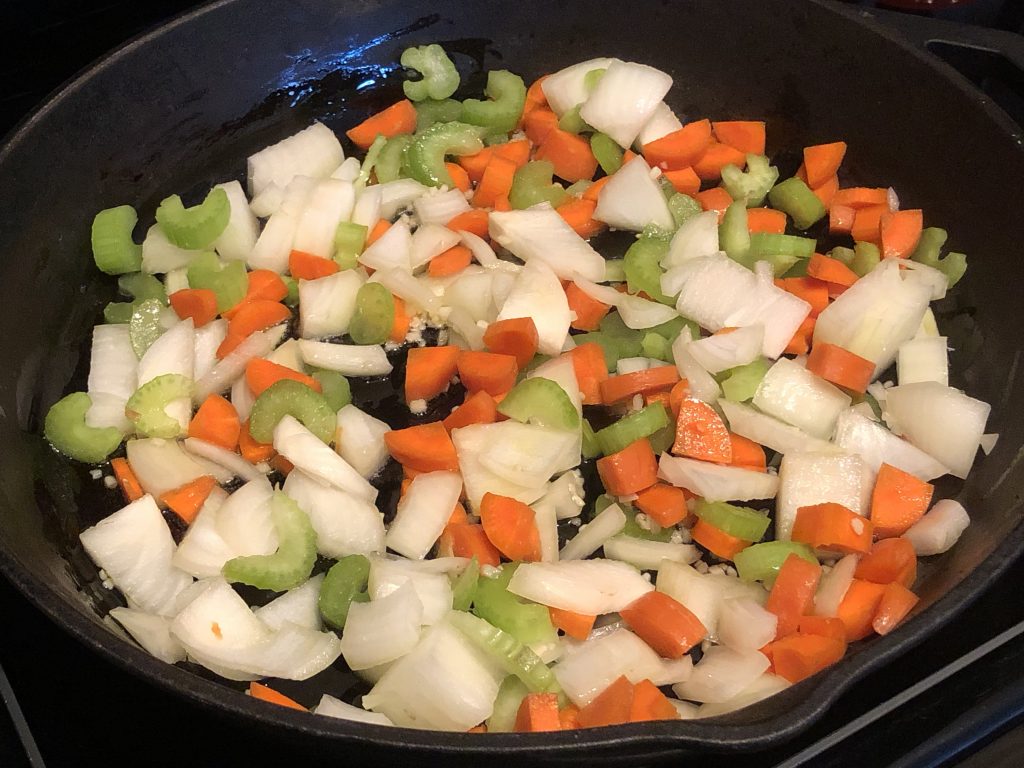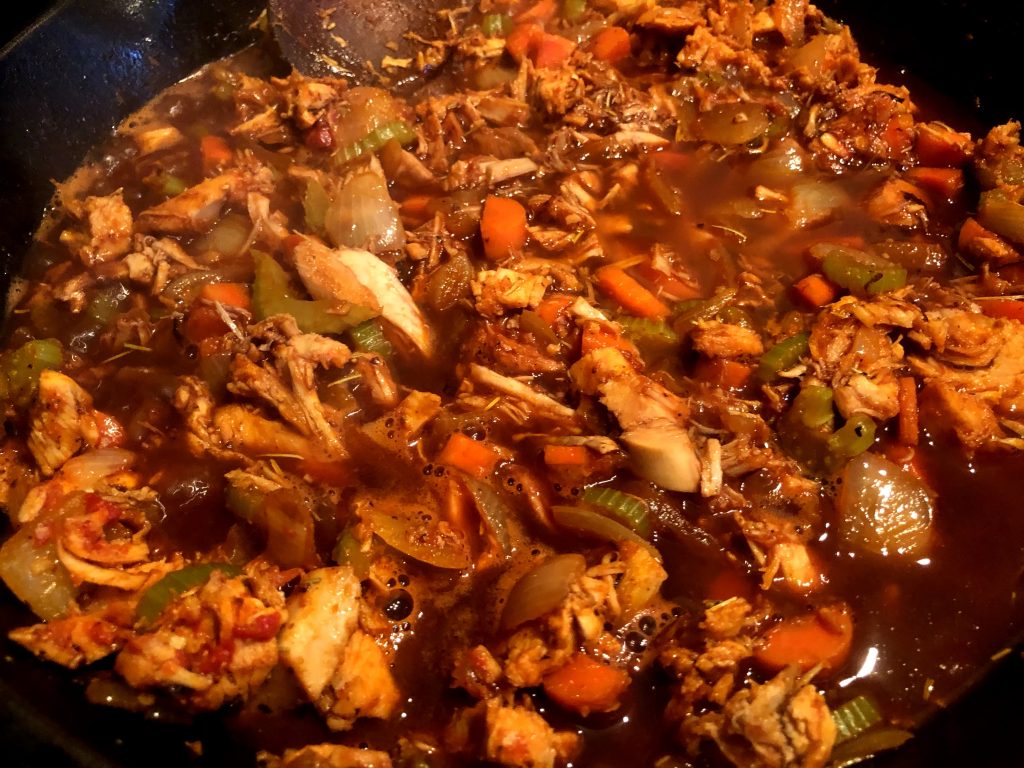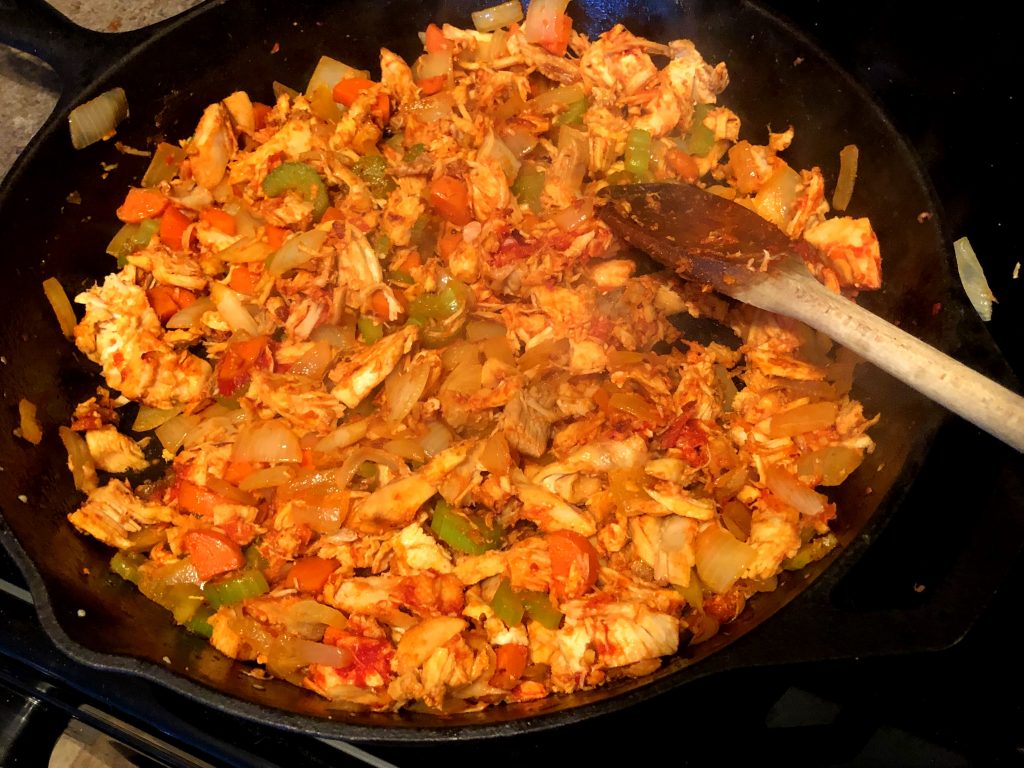 Oh, before I forget! House Hunk's posts may include affiliate links leading you to some pretty awesome products. If you buy something through those links, you will not pay any more than if you stumbled upon the product yourself, however we may earn a small commission from your purchase, which helps keeps the lights on.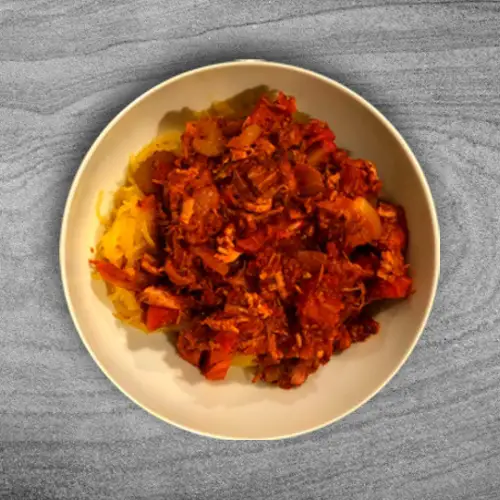 Instructions
Heat oil over medium heat in a large skillet and add garlic, celery, carrot, and onion. Stirring occasionally, cook the vegetables for about 10-12 minutes, or until tender.

Add chopped turkey meat and tomato paste and cook until turkey is browned.

Add wine, and cook until almost all of the liquid is evaporated. About 8 minutes.

Add tomatoes, red pepper flakes, rosemary, and Italian seasonings. Reduce heat to "low" and simmer for about 30 minutes or until desired consistency is reached.
Video
Notes
When I have a sauce that has chunks of meat in it, I prefer the meat to be super tender. I added a cup of water when I added the tomatoes and remaining ingredients to give it some extra simmer time.
Nutrition