Time to cozy up with a bowl of one of the original comfort foods. These stew recipes are perfect for warming you up this winter.
HEARTY STEW RECIPES TO WARM YOU UP
There is something about a warm bowl of stew on a cold winter day that just makes me feel all cozy. For me, stew is comfort food. It is savory, hearty, and big on flavor. If you love Tex-Mex flavors, then you will want to try the Mexican Beef Stew. The Black Bean & Butternut Squash Stew is perfect for getting a healthy dose of vegetables into your diet. And, I have never been one to turn down an Irish stew, just saying. These stew recipes will have you putting some serious miles on your Instant Pot or stovetop, and filling your kitchen will mouthwatering aromas in no time.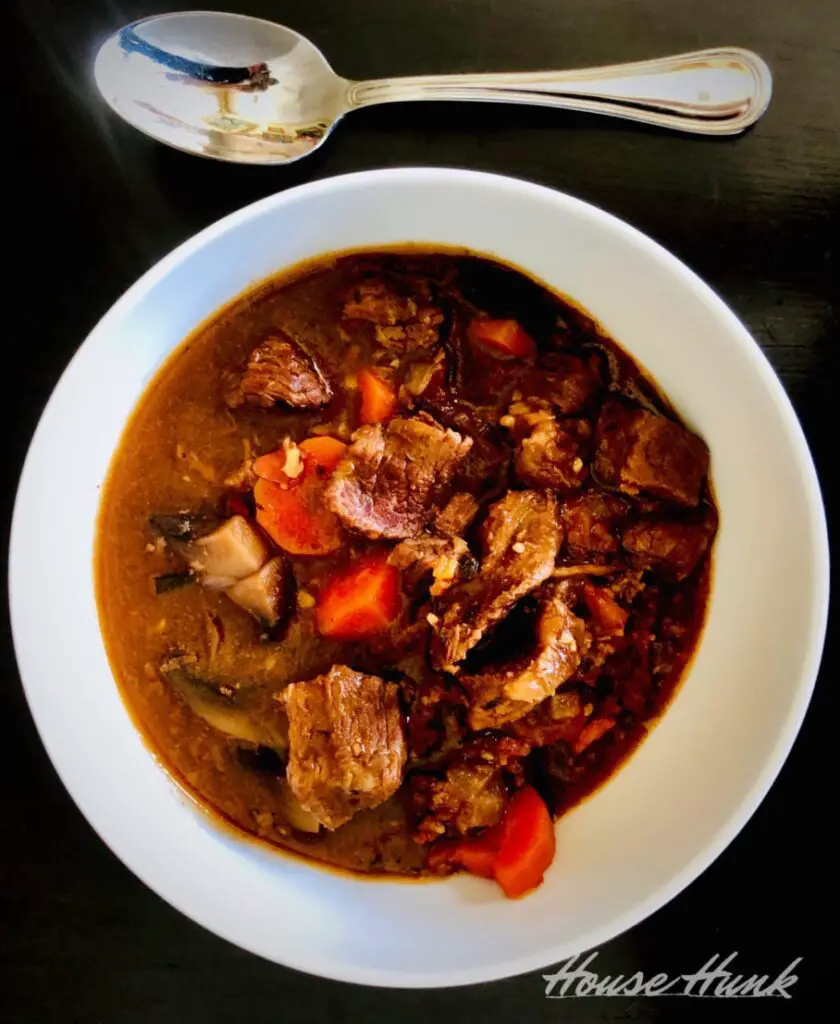 Instant Pot Beef Bourguignon is a hearty French beef stew is bursting with flavors of bacon, red wine, mushrooms, and onions. This is one of the easiest Instant Pot stew recipes around.
This rich, creamy paleo variation of Brazilian Fish Stew (Moqueca) features a variety of flavorful ingredients. Plus it is keto, Whole30, and gluten-free!
Newsflash! Stew recipes don't always have to contain meat! Vegan pot roast with hearty jackfruit, carrot, smokey spices, and tomatoes. This is a filling, nutritional potato jackfruit stew. Oil-free, plant-based, and gluten-free.
Delicious vegetable stew can be made with this simple one-pot recipe for Easy Chickpea Stew any night of the week.
This healthy stew is incredibly warming and hearty thanks to the black bean, sweet butternut squash, and collard greens! Simple to make with a distinctively tropical flavor.
This is a tasty, wholesome, and simple one-pan recipe for Spanish fish stew with potatoes and is full of Mediterranean flavors.
This vegetable stew is filled with hearty root vegetables and lentils, and the soy sauce and mushrooms add a toasty umami taste.
Are you trying to find a stew with beef that is more intriguing than your ordinary stew recipes? You'll fall in love with this flavorful Vietnamese beef stew recipe!
Crockpot-made  (slow cooker)sweet potato stew that is delectable, filling, and nutritious.  Vegetables and tasty ingredients are plentiful in this meal.