Expecting a crowd of hungry people? Try some of these slider recipes to satisfy all sorts of appetites. Sweet, savory? I've got you covered!
13+ Slider Recipes For A Crowd
Slider recipes are a great go-to menu item when you are looking to add some creativity and a little bit of the "wow factor" to a potluck or tailgate party. Sliders, though small, are bursting with flavors, and the variations are virtually limitless. Whether you are craving a savory breakfast slider or a spicy shredded chicken slider with little bits of pineapple, I've got you covered. Here are a bunch of my favorite slider recipes for pleasing the crowd!
Start with some King's Hawaiian Sider Buns as your blank food canvas, or go wild and grab a couple cans of refrigerated biscuits. Now bring the flavors, and bring the smiles!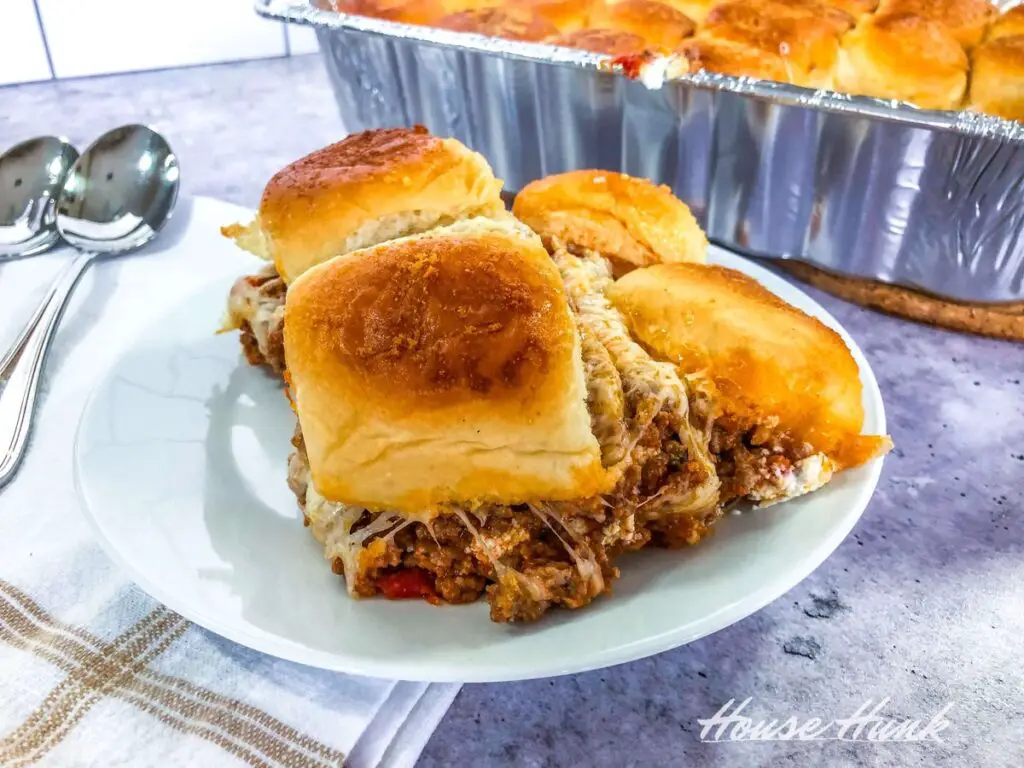 These delicious, Lasagna Sliders are a wonderful addition to a game day spread, or for a casual, weeknight family dinner.
Chicken Enchilada Sliders
Looking to switch things up for the next potluck party? These Chicken Enchilada Sliders are a definite hit!
These easy-to-make Buffalo Chicken Sliders will take your tailgate party menu to the next level. Savory, spicy, and filling. A winning combo!
Cheesy Turkey Jalapeno Popper Sliders
Jalapeno Popper Sliders are a spicy treat! Adding sliced turkey and loads of cheese to these little sandwiches turns them into a meal!
These Chicken Parmesan Sliders are a tiny Italian treat that is loaded with flavor. Family-friendly, and easy to make. A double whammy!
These Monte Cristo Sliders are a sweet and tasty way to elevate your next brunch menu. Loaded with meat and cheese, and dusted with sugar!
Spicy Shredded Chicken Sliders
A little bit of heat, a little bit of sweet, and a whole lot of tasty! Spicy Shredded Chicken Sliders are easy to make, and easier to eat!
A mini sandwich loaded with plenty of meat and cheese! These Turkey Bacon Sliders are perfect for game day parties, and game night snacks!
Mac & Cheese Topped Pulled Pork Sliders
Take your next potluck or tailgate party to the next level with these Mac & Cheese Topped Pulled Pork Sliders.
These delicious little Cuban Sliders are big on flavor. Layered with pork, cheese, pickles, and mustard on a little King's Hawaiian Roll. Yum!
Sausage, Egg, and Cheese Breakfast Sliders
Breakfast sliders are a great way to get your day started. These Sausage, Egg, and Cheese Breakfast Sliders will provide the fuel you need!
Philly Cheesesteak Sliders
Who has the best cheesesteak sandwich? You do! That's who! These Philly Cheesesteak Sliders are a game-day treat for a crowd of hungry fans.
A miniature version of a classic sandwich, bursting with meat, cheese, sauerkraut, and Thousand Island dressing. Reuben Sliders for a crowd!
Crab Cake Sliders with Remoulade Sauce
Craving a small seafood snack that is flavorful and easy to prepare? I know I am! These Crab Cake Sliders with Remoulade Sauce are a winner!
Chicken Cordon Bleu Sliders
A French favorite in a small sandwich form! These Chicken Cordon Bleu Sliders are a vacation on a plate! C'est délicieux!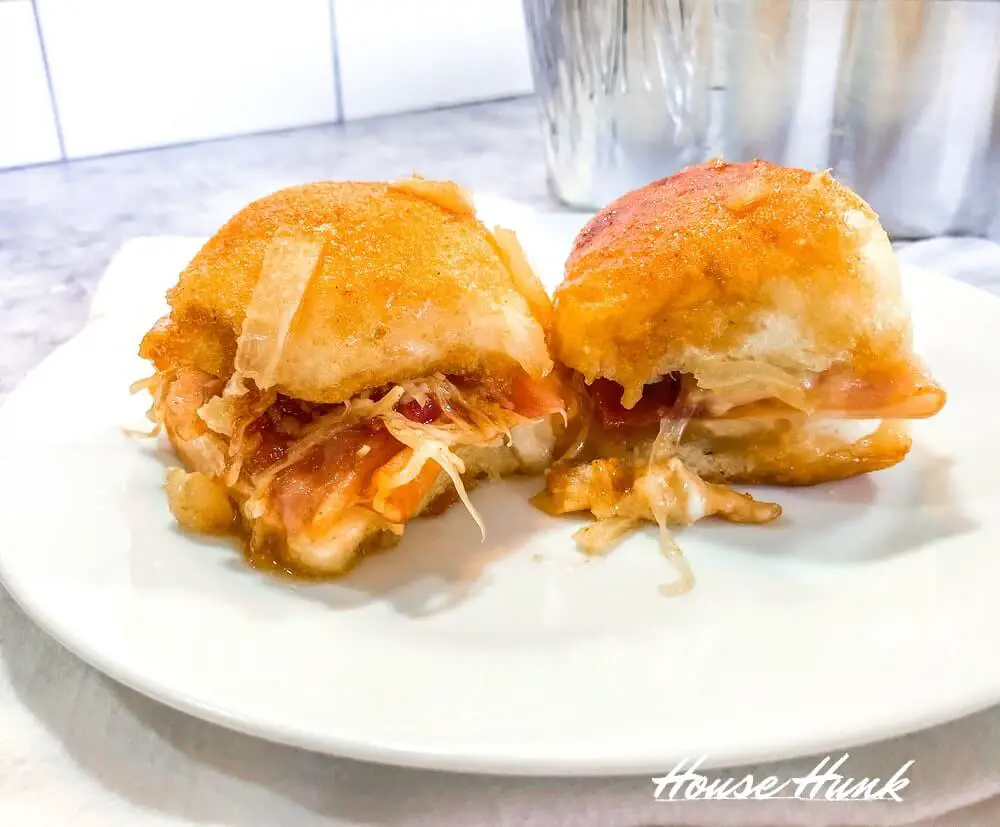 These Mini Kentucky Hot Browns will be the winner at your next Kentucky Derby party! Or any day for that matter!