Recipes
Welcome to House Hunk's recipe section, where I share my love for cooking and feeding my loved ones. Here, you'll find a collection of homemade recipes that have been passed down through generations, as well as new creations that I've come up with on my own.
I believe that cooking is not just about nourishing our bodies, but also about nourishing our souls. That's why I focus on family-friendly meals and kid-friendly meals that everyone can enjoy together. These meals are not just delicious but also easy to make and budget-friendly, making them perfect for busy weeknights.
In this category, you'll find a variety of recipes that cater to different tastes and dietary restrictions. From comfort foods like mac and cheese and spaghetti, to healthy options like salads and stir-fries. I also love to share my recipe collections, whether it's a collection of my favorite crockpot recipes or a round-up of the best gluten-free desserts.
I hope my recipes will inspire you to gather your loved ones around the table, and make memories that will last a lifetime. So, whether you're a seasoned home cook or just starting out, I invite you to browse through my collection of homemade recipes, family-friendly meals, and kid-friendly meals, and find something that you'll love. Happy cooking!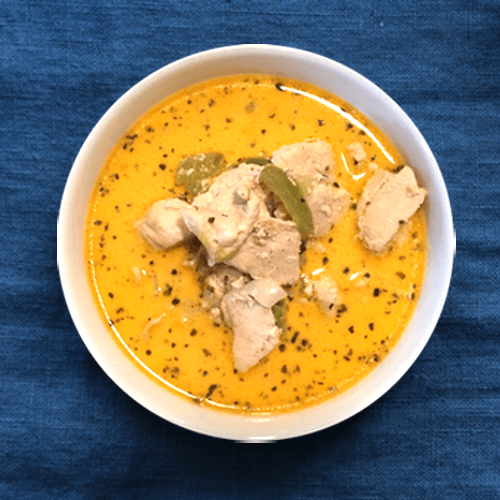 This easy-to-make Thai Coconut Chicken Soup can be made quickly and uses many ingredients already found in your spice rack.