Add a flavor kick to your meals with this homemade Sesame Ginger Seasoning. Perfect for marinades! Try this easy recipe today!
HOMEMADE SESAME GINGER SEASONING RECIPE
Sesame Ginger Seasoning! Bursting with aromatic ginger, garlic, and a delightful blend of sesame seeds, this versatile seasoning is here to add a touch of magic to your culinary adventures. As we dive into the origins, preparation, and potential uses of this recipe, get ready to unleash your inner chef and elevate your dishes to new heights.
WHAT IS SESAME GINGER SEASONING?
Originating from the heart of Asian cuisine, Sesame Ginger Seasoning holds a rich history and is a beloved staple in many traditional dishes. Its distinct combination of dried ginger, garlic, and sesame seeds brings a delightful balance of warmth and nuttiness to any culinary creation. This seasoning holds a special place in the kitchen, as it can effortlessly transform a simple meal into a flavor-packed masterpiece.
RELATED: Homemade Teriyaki Sauce Seasoning
WHAT DOES THIS HOMEMADE SESAME GINGER SEASONING TASTE LIKE?
When you indulge in the Sesame Ginger Seasoning, your taste buds are treated to a delightful symphony of flavors. The spicy notes of ginger intertwine with the earthy undertones of garlic, while the combination of white and black sesame seeds adds a subtle nutty essence. This harmonious blend lends a touch of complexity to your dishes, infusing them with a distinct and irresistible aroma.
RELATED: Takeout-Style Asian Chicken Recipes You Can Make at Home
HOMEMADE SESAME GINGER SEASONING INGREDIENTS
HOW TO MAKE THIS SESAME GINGER SPICE BLEND RECIPE
In a small bowl, combine the dried ginger, dried garlic, white sesame seeds, black sesame seeds, salt, and black pepper.
Mix well until all the ingredients are evenly distributed.
Transfer the seasoning into an airtight container.
Store it in a cool, dry place to preserve its vibrant flavors.
CAN YOU MAKE SESAME GINGER SEASONINGS AHEAD OF TIME?
Absolutely! Feel free to prepare this Sesame Ginger Seasoning ahead of time. Its dried nature allows it to maintain its freshness and potency for an extended period. By having this seasoning readily available, you can effortlessly enhance the flavors of your dishes whenever the inspiration strikes.
CAN YOU FREEZE THIS SESAME GINGER SPICE MIX?
While freezing isn't necessary for this seasoning, it can be done if you prefer to store it for an even longer duration. Simply place the airtight container in the freezer, and it will retain its flavors and quality. Just remember to thaw it before use and give it a quick mix to ensure even distribution.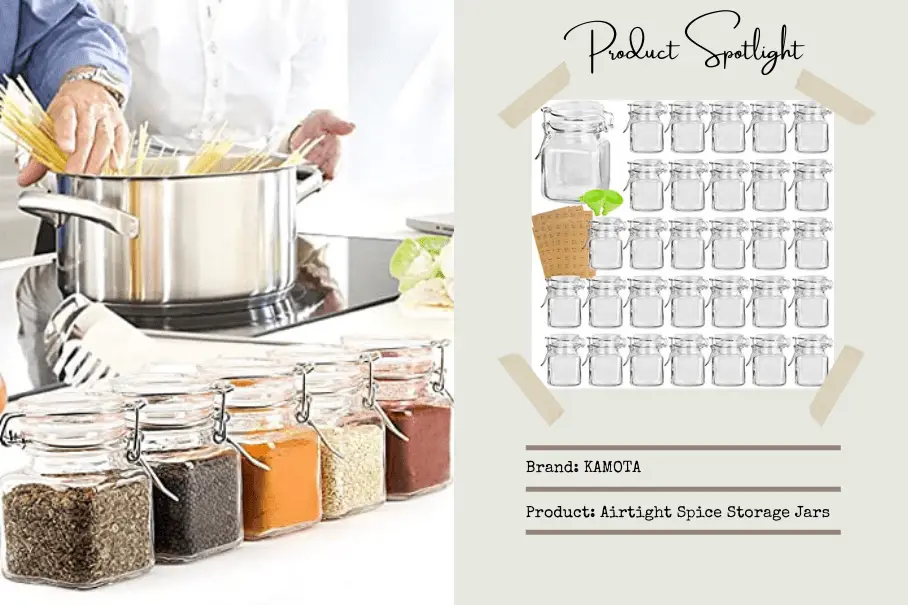 WHAT TO SERVE WITH THE BEST SESAME GINGER SPICE SEASONING?
The possibilities are endless when it comes to utilizing this Sesame Ginger Seasoning. Sprinkle it over stir-fried vegetables to add a zesty kick, marinate chicken or tofu for an explosion of flavor, or use it as a seasoning for roasted potatoes to take your side dishes to the next level. Let your imagination run wild and explore the many ways this seasoning can enhance your culinary creations.
Suggested Recipe: Sesame Ginger Glazed Salmon
Take your taste buds on an extraordinary seafood adventure with our Sesame Ginger Glazed Salmon recipe. Brush this tantalizing seasoning over fresh salmon fillets and let it work its magic in the oven. The result? A succulent and flavorful dish that will leave your guests begging for seconds.
WHAT KITCHEN TOOLS DO I NEED TO MAKE A SESAME GINGER SEASONING BLEND AT HOME?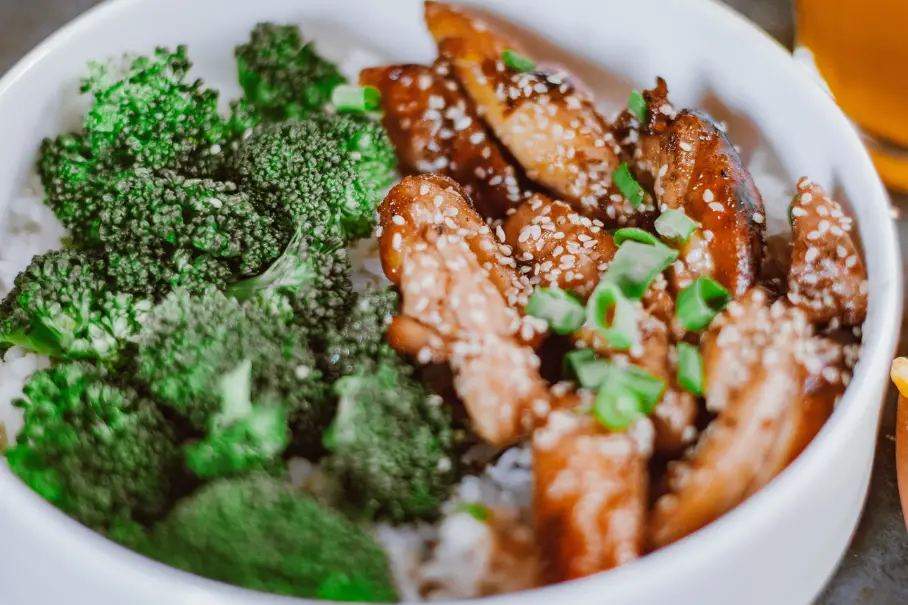 Instructions
In a small bowl, combine the dried ginger, dried garlic, white sesame seeds, black sesame seeds, salt, and black pepper.

Mix well until all the ingredients are evenly distributed.

Store the seasoning in an airtight container in a cool, dry place.