Making chicken in a slow cooker is easy, and these recipes are perfect for when you just want to "set it and forget it".
Do you know what is great about cooking chicken in a Crockpot or slow cooker? I like that I can just set it and forget it. I don't have to hover over a pot and stress about how rapid the simmering is, or constantly adding more ingredients. I just throw the chicken in the Crockpot, add some additional tasty ingredients, and stroll away. Maybe I am coming back in 4 hours. Maybe I am wandering back on the scene in 8 hours. Check out these savory, delicious slow cooker chicken recipes. Follow their easy steps, and get back to relaxing. You've earned it!
The ideal dish for a special occasion is this Crock Pot Marry Me Chicken recipe. Tender chicken breast is cooked in a flavorful, creamy sundried tomato sauce in this slow cooker supper dish.
Seasoned chicken thighs are simmered in a tomato-based sauce flavored with herbs and vegetables to make slow cooker chicken cacciatore.
The simplest orange chicken recipe ever, since your slow cooker handles every step! Exceptionally juicy, soft, and covered in a mouthwateringly delicious orange glaze! Suitable for hectic weeknight dinners and certain to be a family favorite!
Quinoa with Slow Cooker Chicken Enchilada is easy, nutritious, and delicious. The ideal supper for those crazy nights. Simply let your slow cooker do everything. Your family will love this!
The butter chicken made in a slow cooker is flavorful, tender, and creamy. As it slowly cooks, it will fill your kitchen with the most delicious aroma for hours on end!
Bacon-wrapped chicken fillets covered in homemade BBQ sauce and topped with cheese make up the British classic Slow Cooker Hunters Chicken.
With a salad, yogurt dressing, and flatbreads, our Slow Cooker Chicken Shawarma is the ideal summer meal because it's so easy to prepare and delicious.
A staple among the family, this slow cooker chicken pot pie is simple and flavorful. Freshly cut vegetables and seasoned chicken were cooking all day in the Crockpot!
The ideal pulled chicken is produced with this slow-cooker barbecue chicken. It's delicious on its own or in a sandwich! Simply combine all the ingredients in your crockpot, set it, and forget it—this recipe couldn't be easier!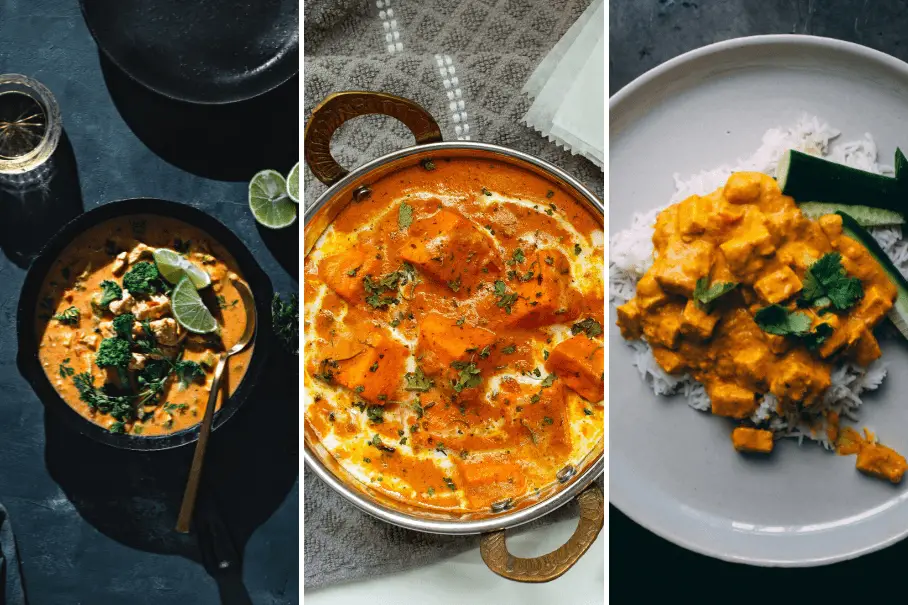 Instructions
Choose your favorite slow cooker chicken recipe.

Gather all the necessary ingredients.

Prepare a delightful slow cooker chicken recipe and enjoy!