Get ready to refresh and fuel your body with these healthy and delicious smoothie recipes. Perfect for a quick and easy breakfast or snack.
SENSATIONAL SMOOTHIE RECIPES
Looking for a way to start your day off on the right foot? Look no further than these healthy and delicious smoothie recipes! Packed with all the nutrients you need to fuel your day, these smoothies are the perfect way to get your morning started.
Whether you're looking for a quick and easy breakfast option or a post-workout snack, these smoothies are sure to hit the spot. From fruity blends to green powerhouses, there's a smoothie recipe here to suit every taste and dietary need.
So why not give your body the boost it deserves with one of these delicious smoothies? Not only will you feel great, but you'll be doing your body a world of good. So grab your blender and get ready to whip up some healthy and delicious smoothies today!
When it's hot outside, nothing hits the spot quite like these Strawberry Blueberry Cream Smoothies. With their ice-cold goodness and delicious fruity flavors, they're perfect for everything from BBQs to lazy afternoons lounging on the porch.
If you're looking for a sweet breakfast treat or a light dessert, this Chocolate Peanut Butter Banana Smoothie is the way to go. Creamy, dreamy, and packed with flavor, it's a surefire hit for anyone with a sweet tooth.
Get ready to start your day off right with the Sunrise Super Smoothie! This powerhouse drink is chock-full of ingredients that fight inflammation and detoxify your body naturally. And the best part? It's delicious, too!
You won't be able to get enough of this Sweet and Tart Lemon Blueberry Smoothie. Made with fresh lemon juice and just five all-natural ingredients, it's the perfect way to indulge your cravings without sacrificing your health.
Breakfast just got a whole lot tastier with these Easy Mango Smoothies. Not only are they delicious and refreshing, but they're also a great way to start your day off with a healthy boost.
Indulge in your favorite snack without any of the guilt with this Light Oreo Smoothie. Creamy, decadent, and just as satisfying as a full-fat milkshake, it's the perfect way to treat yourself without going overboard.
There's nothing quite like a perfectly blended raspberry smoothie! With its sweet-tart flavor, frosty texture, and vibrant color, this drink is a feast for the senses.
Short on time? No problem! This Simple Banana Smoothie Recipe can be whipped up in under five minutes flat. It's the perfect solution for busy mornings or mid-afternoon snack cravings.
Looking for a refreshing new breakfast or snack idea? Look no further than this Delicious Vegan Cherry Smoothie Recipe. Packed with tart cherries, banana, and almond butter, it's a tasty and nutritious way to fuel your day.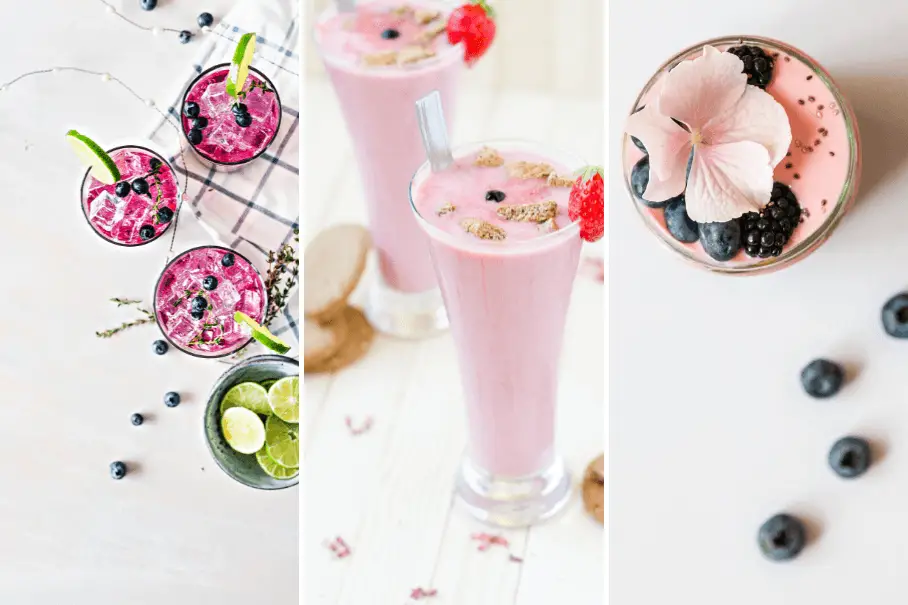 Instructions
Choose your favorite smoothie recipe.

Gather all the necessary ingredients.

Prepare a delightful smoothie recipe and enjoy!