Elevate your gatherings with 17 recipes for easy and delicious Chinese appetizers. Crispy, savory, and satisfying!
CHINESE APPETIZER RECIPES TO ENJOY AT ANY OCCASION
If you're looking for some easy and delicious Chinese appetizers to impress your guests, you've come to the right place. We've rounded up 17 amazing recipes that are sure to satisfy your cravings for crispy, savory, and spicy bites. Whether you want to make your own spring rolls, chicken wings, lettuce wraps, or potstickers, we have you covered. You'll also find some refreshing salads and steamed buns that are perfect for a light snack. These Chinese appetizers are simple to make at home with common ingredients and minimal fuss. So grab your chopsticks and get ready to feast on these mouthwatering dishes.
Learn how to make authentic Cantonese spring rolls with this easy recipe. You'll need ground pork, shiitake mushrooms, cabbage, and store-bought wrappers. Fry them until golden and crispy, and serve with a tangy dipping sauce. These are one of the most popular Chinese appetizers, and for good reason!
Sticky, sweet, and spicy, these Chinese chicken wings are a crowd-pleaser. Marinate them in a simple sauce of honey, soy sauce, garlic, and ginger, then bake them in the oven until sticky and caramelized. Enjoy them as a snack or a main course.
Recreate the popular P.F. Chang's chicken lettuce wraps at home in just 20 minutes. Ground chicken, water chestnuts, and green onions are cooked in a savory sauce and wrapped in crisp lettuce leaves. They're healthy, delicious, and gluten-free.
Crab rangoon is a classic Chinese-American appetizer that's easy to make at home. Cream cheese, crab meat, and scallions are mixed together and stuffed into wonton wrappers. Fry them until golden and crunchy, and serve with sweet and sour sauce.
Okra salad with black vinegar is a refreshing and healthy side dish that's perfect for summer. Fresh okra is blanched and tossed with garlic, cilantro, sesame oil, and black vinegar. It's crunchy, tangy, and full of flavor.
Soft and fluffy Asian steamed buns are easier to make than you think. With this foolproof recipe, you'll get perfect buns every time. Fill them with your favorite savory or sweet fillings, or enjoy them plain with some butter or jam.
Chinese-style potato salad is a simple and satisfying dish that can be served hot or cold. Boiled potatoes are mashed and mixed with eggs, ham, corn, peas, and mayonnaise. It's creamy, hearty, and comforting.
Takeout egg rolls are a guilty pleasure that you can make at home with less oil and more flavor. Filled with pork, cabbage, carrots, and bean sprouts, these egg rolls are crispy on the outside and juicy on the inside. Dip them in your favorite sauce and enjoy.
5-minute zucchini salad is a quick and easy way to use up your summer squash. Shredded zucchini is seasoned with salt, sugar, vinegar, and sesame oil. It's light, refreshing, and low-carb.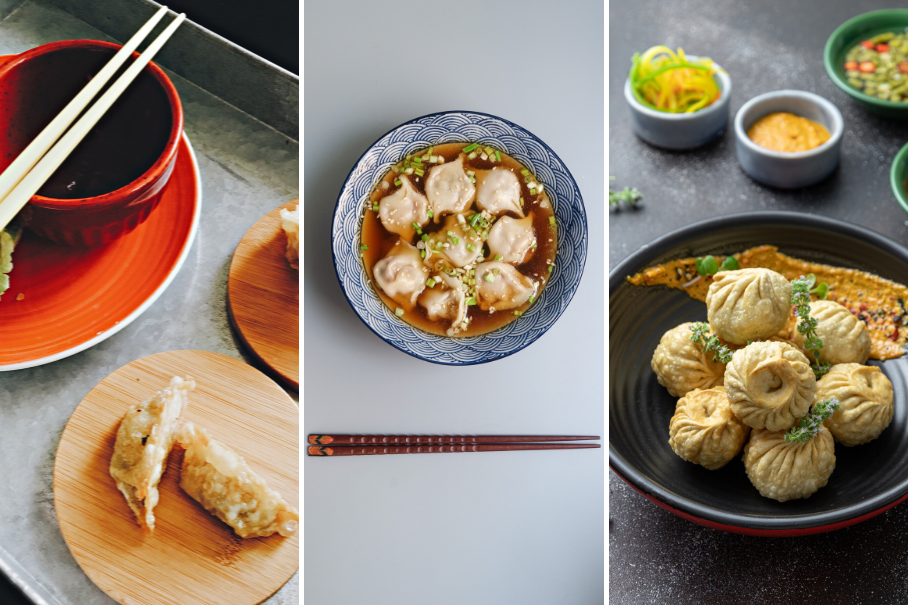 Instructions
Select your favorite Chinese appetizer recipe.

Gather all necessary ingredients.

Create a tasty Chinese appetizer using simple steps and enjoy!