Whether you are celebrating October as National Taco Month, or just looking for inspiration for Taco Tuesday, these taco recipes are winners.
Did you know that October is officially National Taco Month? Of course, you did, because you are well rounded, classy person. The type of person that celebrates National Taco Month. The type of person that I would get along with. These taco recipes range from the traditional to the innovative, and none of them fall below the level of amazing.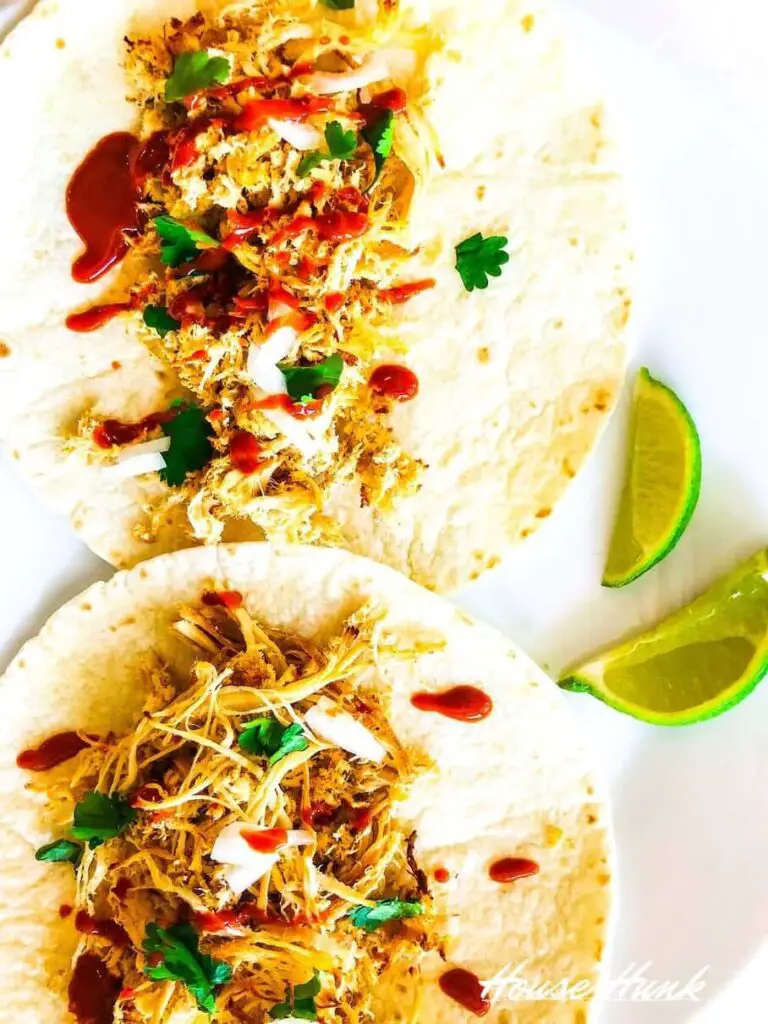 These Instant Pot Chicken Carnitas are easy to make and taste amazing. This large batch is a meal prep must!
Instant Pot Pork Carnitas is the perfect way to celebrate Taco Tuesday. Savory, shredded pork tacos, topped with fresh cilantro!
Have you ever had a lobster roll? Or more accurately, a LOBSTAH roll? Growing up in New England had some perks, one of them being an abundance of lobster rolls, every seller claiming theirs was the best. Had they been in taco form, like these from Daily Dish Recipes, I would have surely agreed with them.
Hawaii isn't the first place I think of when I am daydreaming about tacos. But, after knocking down some of these Shrimp Tacos with Mango Salsa, I started to think about luaus and beach bonfires. Go figure. In this case, tacos were the cause, and the mini vaycay it provided was the effect. Thank you for the journey Hawaii Travel with Kids!
Preparing this Baked Taco Recipe is probably one of the easier things you will do today. Bake the shells, sautee the meat with some spices, and mix in the rest of the ingredients. Load up the shells, throw them back in the oven, and BLAMMO, you are on your way to the table with some wonderful tacos!
Whether you load up your Baja Fish Tacos with citrus slaw or not, Lemon Tree Dwelling has made the recipe insanely delicious, and easy to prepare. I am not always a "slaw guy", but I am always Baja Fish Taco with chipotle mayo guy.
The homemade avocado crema recipe is an added bonus from Girl With The Iron Cast. It's amazing, and perfect for the shrimp tacos. Not too overpowering where you don't taste the shrimp, it's a great sauce. Perfect for this batch, and most other taco recipes!
Thank you Wonky Wonderful! You are a lifesaver. The Beef Meximelt was one of my favorite items on the Taco Bell menu, and I think they are jerks for taking it off the menu. And I will keep this statement up here as long as they keep the Meximelt off their menu! So, instead of "making a run for the border", give Wonky Wonderful a visit and get to cooking!
The Kitchen Girl nails it perfectly with these street-sized grilled chicken tacos with peach or mango salsa (in my case, peach, yum)! This is one that could be on a spa restaurant menu in Arizona. Dang, they are good.