Elevate your chicken game with 26 delectable tenderloin recipes. Crispy, juicy, and bursting with flavor!
CHICKEN TENDERLOIN RECIPES FOR EASY DINNERS
Chicken tenderloins are a lean and tender cut of meat that can be cooked in a variety of ways. They're perfect for making crispy, juicy, and flavorful chicken tenders that everyone loves. In this list, you'll find 26 chicken tenderloin recipes that are easy, delicious, and versatile. You'll find recipes that use different coatings, sauces, and seasonings to create amazing chicken tenders. Whether you bake, fry, grill, or air-fry them, you'll find a recipe that suits your taste and preference. From crispy oven chicken tenders and honey garlic chicken to Doritos crusted chicken strips and everything bagel chicken tenders, these chicken tenderloin recipes are sure to please everyone. So grab your chicken, your ingredients, and your appetite, and get ready to make some of the best chicken tenders ever.
Crispy oven chicken tenders are a family-friendly meal that everyone will love. They're easy to make with just a few ingredients and a baking sheet. The chicken tenders are coated with a seasoned flour mixture, then baked until golden and juicy. Serve them with your favorite dipping sauce for a delicious dinner or snack.
Honey garlic chicken is a sweet and savory dish that's ready in 30 minutes or less. The chicken is marinated in a honey, soy sauce, garlic, and vinegar mixture, then cooked in a skillet until tender and glazed. You can serve this dish with rice, noodles, or salad for a complete meal. 
Crispy baked buffalo chicken tenders are a spicy and satisfying appetizer or main course. The chicken tenders are coated with a buffalo sauce and panko bread crumbs, then baked until crispy and flavorful. You can dip them in blue cheese dressing or ranch dressing for a cool contrast.
Chicken tenders with bacon jalapeño sauce are a low-carb and keto-friendly dish that's packed with flavor. The chicken tenders are seasoned with salt, pepper, garlic powder, and onion powder, then baked until cooked through. The bacon jalapeño sauce is made with cream cheese, heavy cream, bacon, jalapeños, and cheddar cheese, and it's drizzled over the chicken for a creamy and spicy finish.
Doritos crusted chicken strips are a fun and tasty way to use up your leftover chips. The chicken strips are dipped in eggs and crushed Doritos, then baked until crunchy and cheesy. You can serve them with salsa, sour cream, or guacamole for a Mexican-inspired meal.
Air fryer chicken tenders are a healthy and easy way to enjoy crispy chicken without deep-frying. The chicken tenders are seasoned with salt, pepper, garlic powder, onion powder, paprika, and parsley, then coated with bread crumbs and sprayed with oil. They're cooked in an air fryer until crisp and juicy, and they're perfect for dipping in your favorite sauce.
Everything bagel chicken tenders are a simple and flavorful dish that's gluten-free and paleo-friendly. The chicken tenders are coated with an everything bagel seasoning mix, which includes sesame seeds, poppy seeds, garlic flakes, onion flakes, and salt. They're baked in the oven until tender and aromatic, and they're great for lunch or dinner.
Baked almond chicken strips are a gluten-free and dairy-free dish that's high in protein and low in carbs. The chicken strips are coated with almond flour, salt, pepper, garlic powder, onion powder, paprika, cumin, and cayenne pepper; then baked until golden and crisp. They're served with a honey mustard dipping sauce that's made with honey, mustard, apple cider vinegar, salt, and pepper.
Cornflake chicken tenders are a classic comfort food that's easy to make at home. The chicken tenders are dipped in eggs and milk; then coated with crushed cornflakes, salt, pepper, garlic powder; then baked until crunchy and tender. They're best served hot with ketchup or barbecue sauce.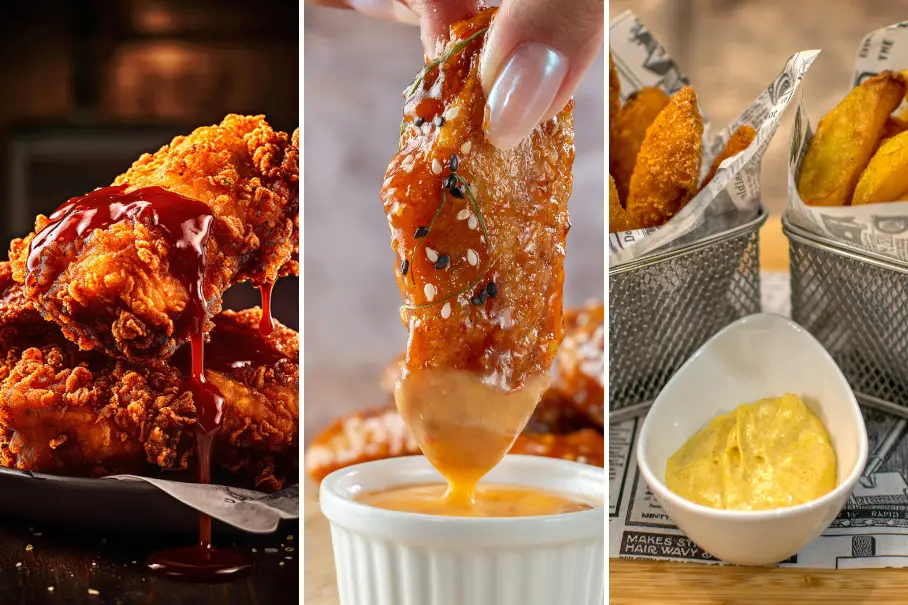 Instructions
Select your favorite chicken tenderloin recipe.

Gather all necessary ingredients.

Create a tasty chicken tenderloin dish using simple steps and enjoy!