When I think of fall and food, it's all about the great pumpkin! Check out these amazing fall recipes using pumpkin!
DELICIOUS FALL RECIPES USING PUMPKIN
As the leaves change color, and the temperature starts to drop a bit, it is time for me to put away the Key Lime pie ingredients, and start pulling out the cans of pumpking puree. Just because the days are starting to get shorter, doesn't mean that it's time to start slacking on the food front. These recipes using pumpkin are kid-friendly (yay for them), easy-to-make (yay for you), and all over the spectrum of flavors. From Creamy Pumpkin Pasta Sauce, to one of my favorites, the Classic Pumpkin Roll, the versatile pumpkin puree is here to elevate your fall!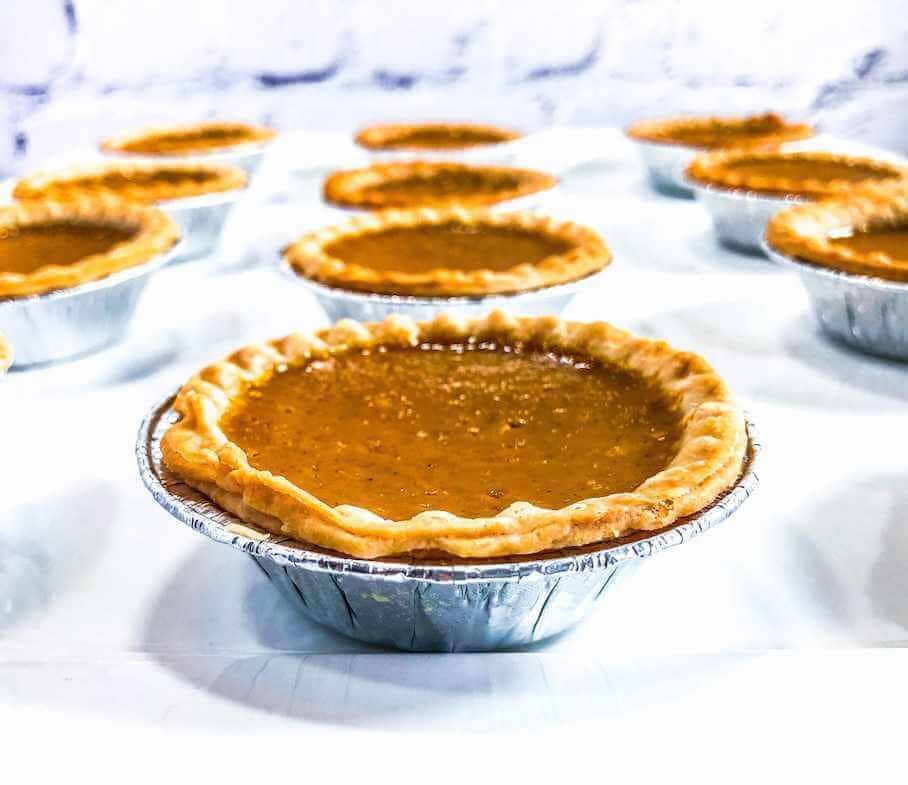 When it comes to recipes using pumpkin, let's begin with a standard. These easy Mini Pumpkin Pies are a fall treat the family will love. Miniature pie recipes are loaded with flavor and perfect for parties.
Pumpkin Blondies are like a fall festival in a pan. Cakey, sweet, and slightly spiced. You can almost feel the chill in the air!
Pumpkin is not just a pie filling. It is a smooth, nutrient-dense ingredient that is extremely versatile. And few cuisines are more versatile than curries. This gluten-free, dairy-free Pumpkin Curry is hearty, loaded with vegetables, and a must-try if you are adopting a plant-based diet, or are just looking to broaden your culinary horizons.
These Pumpkin Snickerdoodles are downright snackable. You have officially been warned. Take a pumpkin pie, and one of the best cookie varieties around, slam them together, and pour yourself a glass of cold milk. Snack away my friend!
Creamy Pumpkin Lasagna Rolls is one of those recipes I wish I thought of myself, because, then I would be on the Food Network telling you every fall to stock up on pumpkin puree, bacon, cheeses, lasagna noodles, and a few other delicious ingredients. And you would telling your friends how much you love this recipe. I mean, you still can tell them. But the credit goes to Giada.
Brooks had me at "butter" with this recipe. 2 sticks of butter to be precise. Pumpkin Gooey Butter Bars are ahhhh-mazing. Similar to an Ooey Gooey Butter Bar, but with a fall kicker to the autumn themed pants. They are tasty beyond words!
I am all about some vegan creamy pumpkin pasta sauces, and this one is a definite must-try for all of you. I love how rich and creamy the sauce is, but doesn't weigh you down or make you feel sluggish like traditional alfredo sauce…and this coming from a guy that loves alfredo sauce! Rainbow Plant Life's One-Pot Vegan Pumpkin Alfredo needs to get into your homemade creamy pasta sauce rotation.
Just because a recipe using pumpkin is savory and loaded with flavor doesn't mean that it needs to take all autumn to prepare. This Pumpkin Lentil Curry is a meal that is huge on flavor when you are short on time. Ready in 30 minutes or less, super easy to make, and even easier to enjoy.
You've got zucchini bread, banana bread, strawberry bread, and now this amazing Chocolate Chip Pumpkin Bread. All your seasons are now covered with a loaf of bread for each one. Follow my lead, let's get some pumpkin puree, all sorts of sugars (yum!) and chocolate chips, and start preheating that oven!