Since "salsa" in Spanish means "sauce," it makes sense that there are many different salsa recipes, all of which are equally delicious.
SWEET AND SPICY SALSA RECIPES FOR ALL STRIPES
I love salsa. Plain and simple. Sure, I am a traditionalist most of the time, and I will gladly enjoy some chips and pico almost any time of day, but my salsa cravings don't stop there. Salsa recipes featuring thick corn salsa, tomatillo-based salsa verde, juicy mango or cranberry-loaded creative interpretations, and more!  All of these salsas are excellent for giving your dishes flavor or for dipping tortilla chips in.
And, if you ever have the chance of going through Capital Reef National Park in Teasdale, UT, make sure you stop by The Gifford Homestead, if you are too late for their homemade pies, grab yourself a jar of their Cherry Salsa. Oh my.
This recipe for Fresh Cranberry Salsa is quick to prepare and nutritious. A very wonderful way to enjoy this tart berry with only a few ingredients.
This salsa is a delightful variation on everyone's favorite Mexican condiment, replacing the tomatoes with the sweetest fresh cherries of the season.
Your next pork meal will taste fantastic with this flavorful, vibrant Apple Salsa with Cilantro. You'll love the strong flavor combination made with fresh ingredients.
This tasty, easy-to-make strawberry salsa only requires five ingredients!
This quick and healthy salsa only takes 5 minutes to prepare and contains berries, corn, jalapenos, cilantro, and more. So delicious you could eat it straight from a jar!
This stunning Easy Raspberry Salsa is made with red raspberries, which have a sweet-tart flavor, and exciting ingredients like chile, green onions, and cilantro.
This salsa with mandarin oranges will help you up your homemade condiment game! It has fresh herbs, juicy oranges, jalapenos, and lime juice—perfect for summer!
Fresh cilantro, lime juice, seasoning, fire-roasted tomatoes, and other vegetables give this simple homemade salsa recipe its bold flavors.
Any gathering will love this fresh black bean corn salsa that you can make at home! Serve it as a side dish or as a topping to fish, poultry, or your favorite Mexican meals to intensify the flavor of your supper recipes. Also great for tailgate parties and barbecues.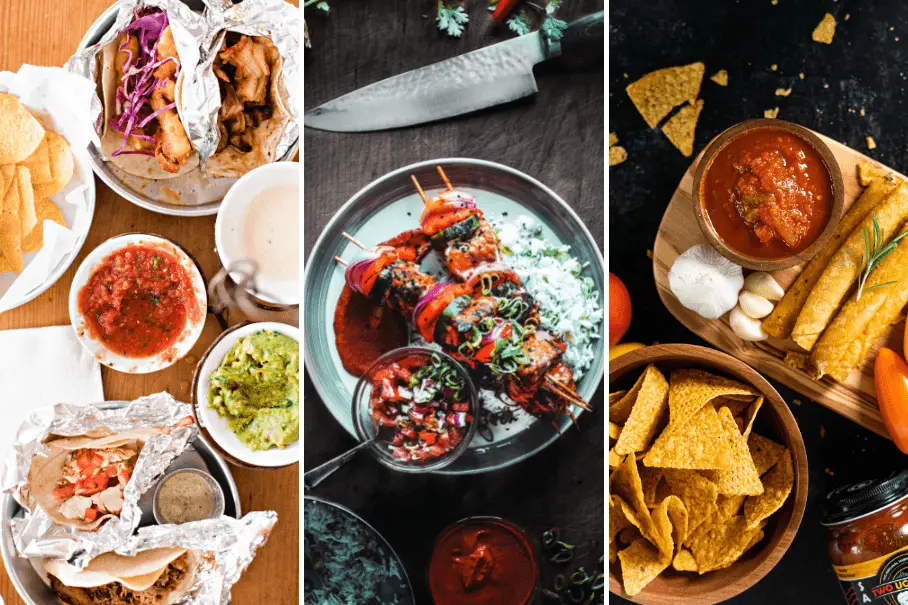 Instructions
Choose your favorite salsa recipe.

Gather all the necessary ingredients.

Prepare a delightful salsa recipe and enjoy!