Shift into gear with Mystery Ranch's SHIFT SC: the 72–hour solution for International Fire, SAR, and USAR markets. And yes, it's also good enough for dads on the weekends.
THE NEW SHIFT SC BY MYSTERY RANCH
Mystery Ranch just launched the SHIFT SC, a 72-hour solution for International Fire, SAR, and USAR markets. This pack was designed with input from the BC Wildfire Service and the Squirrel Cage in downtown L.A., and features a modified Shift Frame base system that doubles as a load shelf. The Stick-it can carry a chainsaw and other awkward items, and the horseshoe zipper design allows for easy, full access to the main compartment. The zippered lid pocket gives easy access to small items and personal gear, and the zippered outer pocket features internal detail pockets for additional organization/storage. The back/side zip allows access to the floating, padded sleeve that fits laptops up to 15″ and document/tablet sleeve pocket.
The SHIFT SC is the perfect solution for those who need a 72-hour solution and don't require a fire shelter. Get the most out of your pack with the SHIFT SC! In other words perfect for us weekend warriors!
This shift system is designed specifically for international fire, search and rescue, and urban search and rescue markets where a fire shelter is not necessary. It features a modified shift base system, standalone components, and an Operational Load Shelf (OLS) that enables users to access and organize their operational equipment and tools quickly and easily. Additionally, the fire–specific yoke has a patented Futura adjustment system that can be telescopically adjusted to fit any user's torso length, while also reducing its width to maximize ventilation and body heat dispersion. The mid– and lumbar portion of the pack is built with continuous HDPE and fiberglass stay framing to ensure even load distribution from the yoke to the hips and core.
Explore more pack options at Mystery Ranch.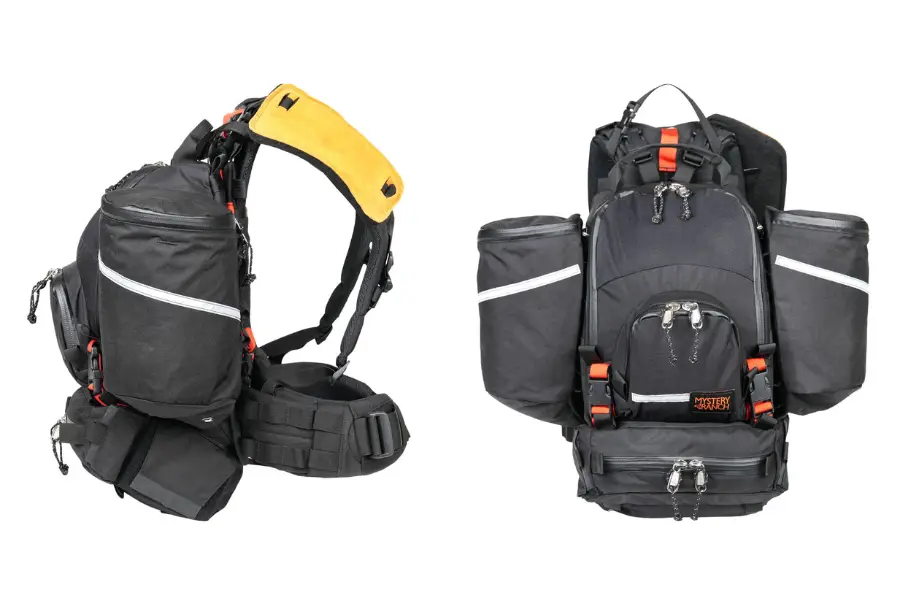 MORE FUN STUFF TO CHECK OUT: