These glamping gear essentials will add an element of luxury, comfort, and excitement to your next camping adventure.
Camping is an adventure, camping is reconnecting with friends, family, and nature. Camping is a privilege that shouldn't be taken for granted. The United States is abundant with beautiful National Parks, National Shorelines, state parks, and scenic public lands. Each one of them offers a chance for exploration, adventure, and excitement. When I was a kid, it seemed that the times that I went camping, it was always cold and raining. Seriously, the weather just happened to be downright miserable for the weekends that I would be out in the woods. It wasn't until later in life that I finally learned that camping doesn't mean that you have to be constantly uncomfortable, bored, and unhappy. 
As people in Norway like to say "There's no such thing as bad weather, only bad clothes". Well, I feel the same can be said about camping. People tend to roll their eyes when certain items for camping tend to be too fancy. Or stick their nose in the air if someone else requires or desires some creature comforts while spending time in nature. I say "who cares, glamp away!" Load up on glamping gear, wrap yourself in luxury and enjoy the beauty of this planet!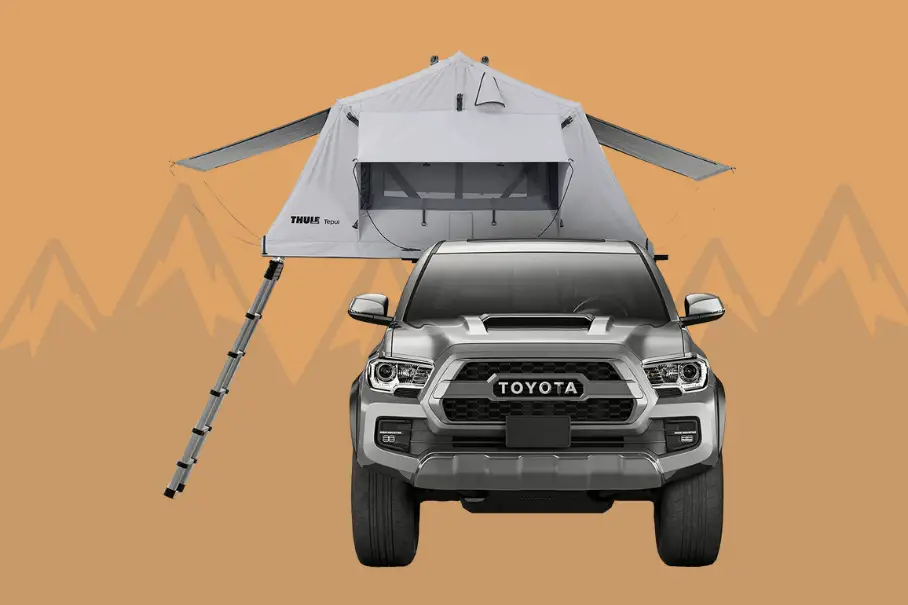 One of the best pieces of glamping gear is a rooftop tent. Rooftop tents come in a couple of styles, hard-shell or soft-sided. Both styles have their benefits, for instance, hardshell tents are a bit more aerodynamic and quieter to sleep in, soft shell tents come in larger sizes to accommodate more people, and they tend to be more affordable. Most rooftop tents now come with a built-in padded mattress, ladder, and accessories. Tepui is very reliable when it comes to all-around quality and reliability while still being reasonably priced compared to other brands.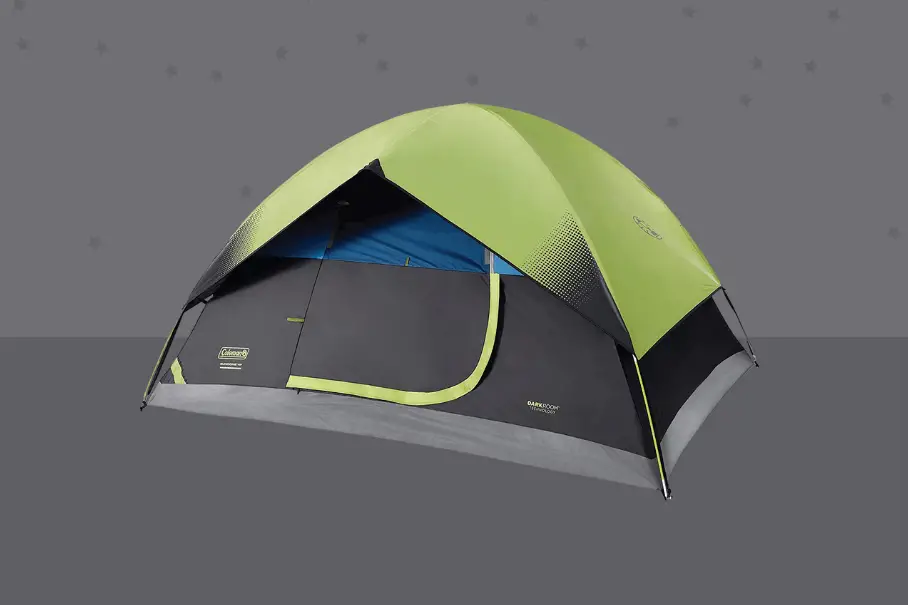 If you don't want to go all-in on a rooftop tent, or you are bringing extra people with you to go camping, then you will need to invest in a high-quality tent. There are tents for every level of budget, but the main things you want to consider are durability, waterproofing, and ease of setup. If you are lacking in those, then it is not exactly a luxurious camping experience. This Coleman dome tent is great because it incorporates "darkroom technology" which means that very little sunlight comes through. For those of you that don't want to wake up at sunrise, this tent is perfect for you. It is very dark inside this tent, very similar to blackout curtains in a nice hotel.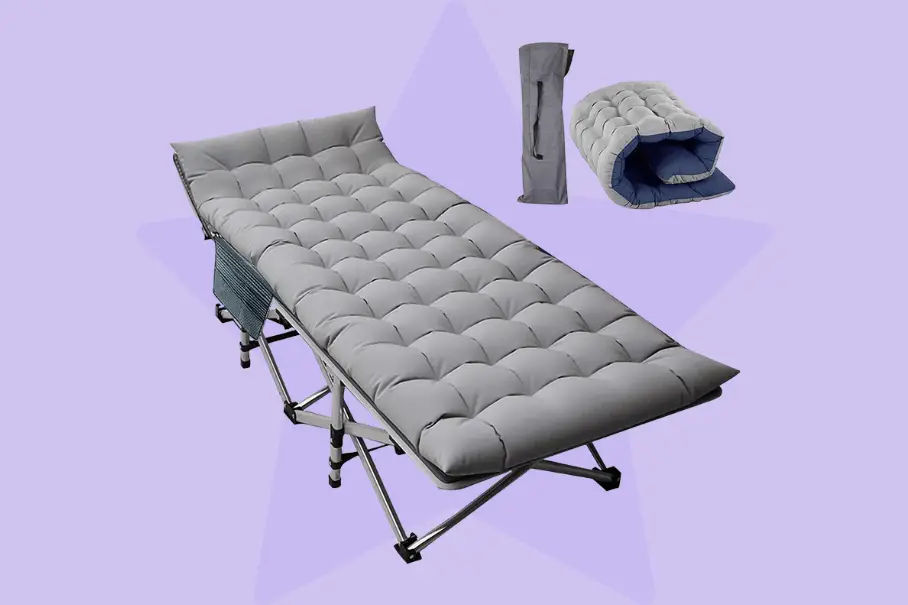 Glamping is a cozy experience, however, camping can be uncomfortable. Sleeping on the forest floor can be rough on the body, especially as we age. If your tent can accommodate one, investing in a folding camp cot can make the difference between waking up rested, and waking up feeling as if you just lost a fight.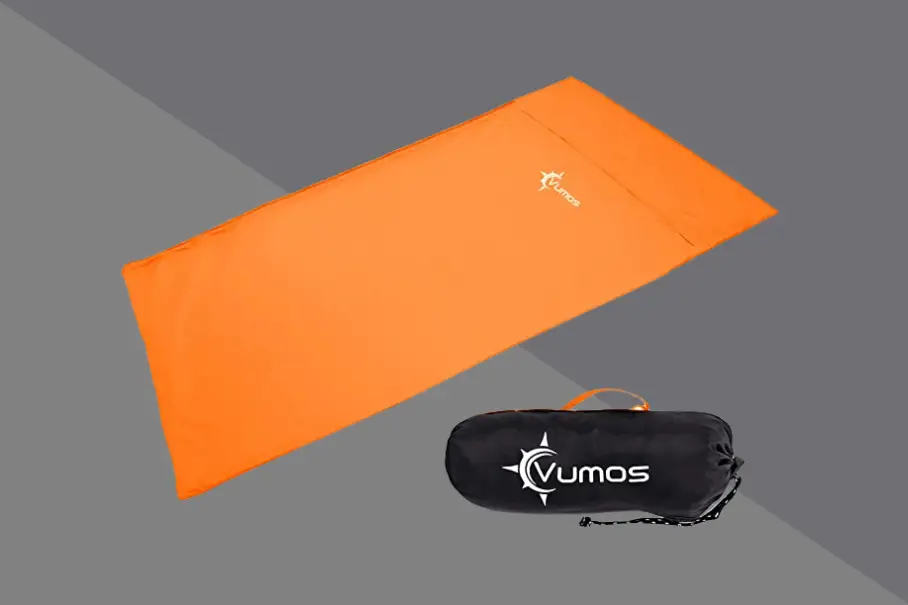 If you have ever spent the night in a sleeping bag, outside during the summer, then you may know that they are not always as breathable as we would like them to be. And if you sweat during the night, they can be downright unpleasant. A silky sleeping bag liner will not only keep you cooler, but it will feel more like you are sleeping in your bed at home than in a sleeping bag out in Mother Nature.
Glamping is all about relaxation, and what better way to relax than gently swinging in the breeze in a hammock beneath some palm trees or under some Aspen trees in the Colorado Rockies? Packable hammocks are very comfortable, come in a variety of sizes, and are easy to set up. Fighting with a hammock is not glamping.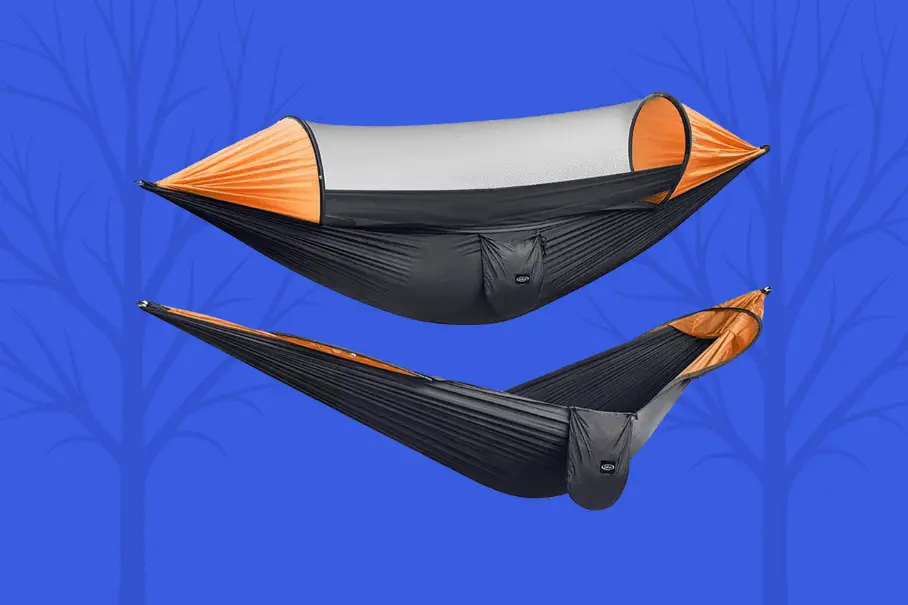 Want to sway in the breeze, but don't want to have to worry about mosquitoes or the occasional falling leaf? Grab a packable hammock with a mosquito net, and you can relax in comfort and free of pests. This hammock is great because it also has a sunshade at either end, so you don't have to stare up into the sun while lounging around.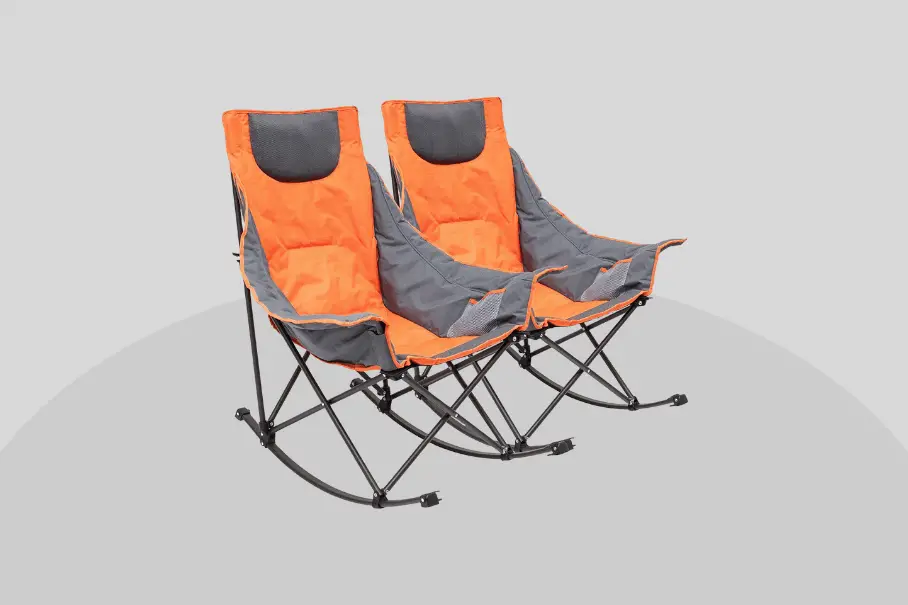 Sitting around a campfire can be one of the best parts of camping. Roasting food, telling stories, keeping cozy, etc. Next time you gather around the campfire, bring a set of these rocking camp chairs with you. They fold up, therefore not taking up too much room, unlike a traditional rocking chair. Now just bring on the s'mores!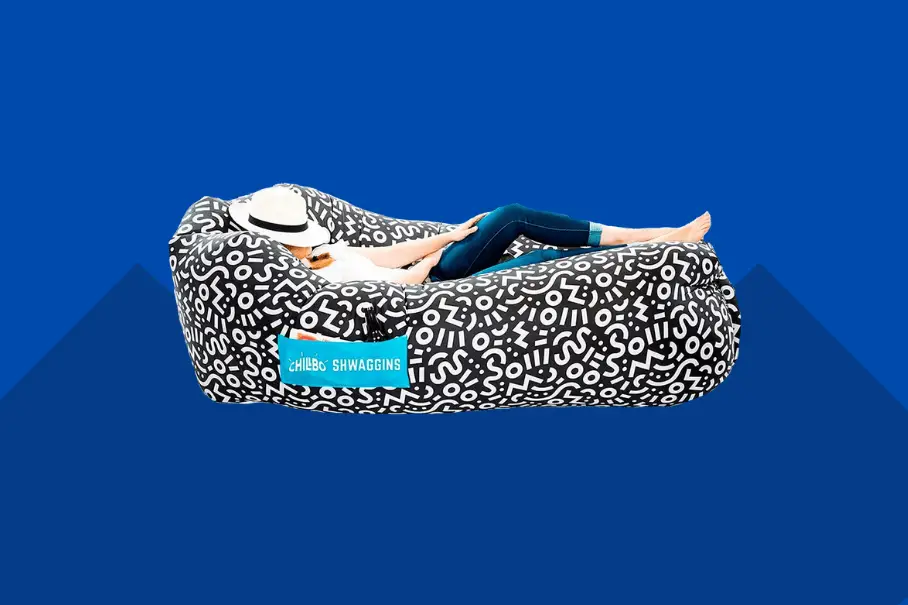 There had been times at a campsite where I thought to myself how much more luxurious it would be if I had something to stretch out on, but didn't have to climb into like a hammock. These inflatable couches are the answer to that wish! They are easy to inflate and other than making sure you are not on overly steep terrain, or on top of any sharp items that can puncture the inflatable couch, you will be equipped for relaxation.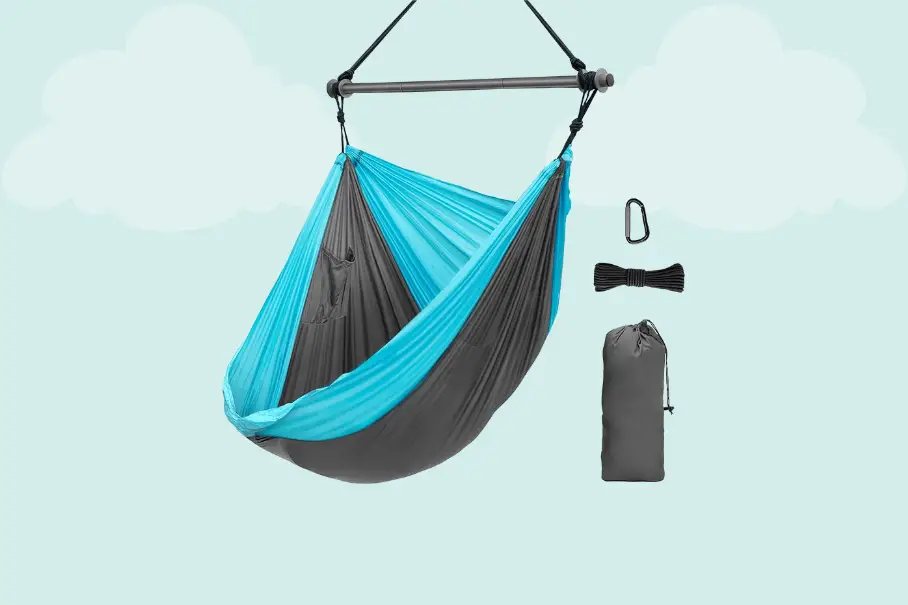 Take your relaxation to the next level with a hanging hammock chair. These chairs are a mix of a porch swing, and a hammock, two of my favorite things when lounging around. You can hang them from a tree, or, a tripod if you are out in a field.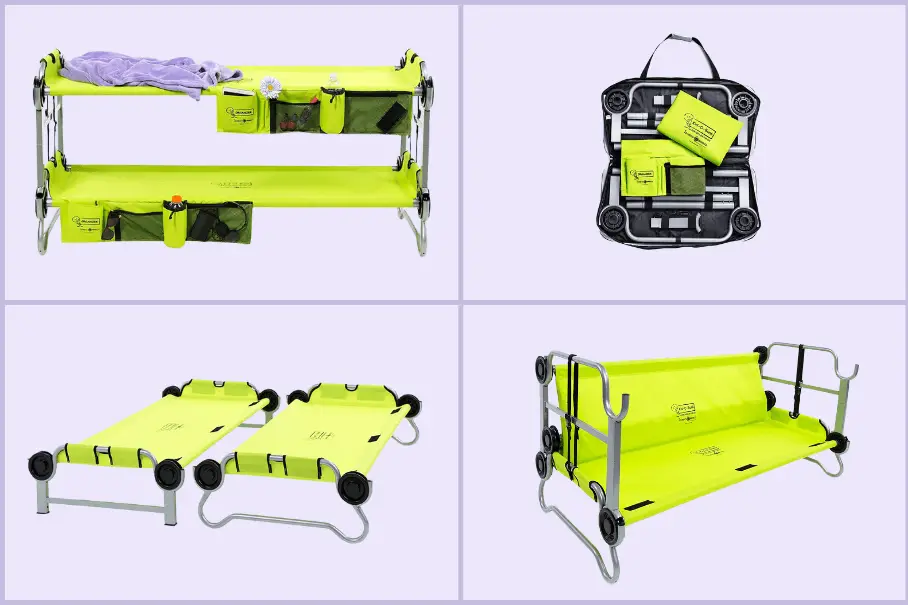 Just because the kiddos want to be comfortable, doesn't mean that they will take up a lot of room in a tent. These portable bunk beds are comfortable and quite versatile. They can be set up as bunk beds, a small couch, or two side-by-side cots. They are lightweight, sturdy, and can be easily packed into a carrying case.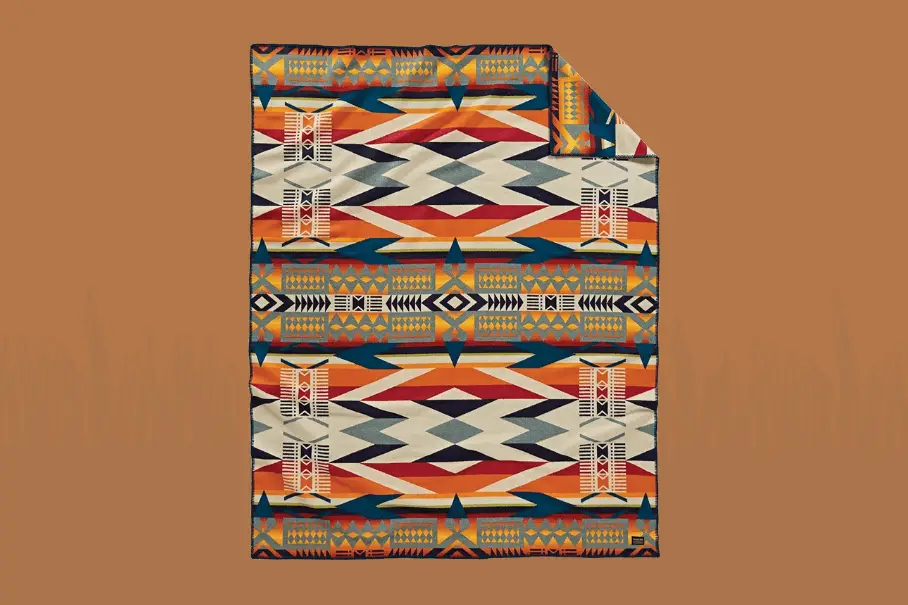 Pendleton blankets are the perfect cozy addition to your glamping site. They are made with high quality, super-soft wool, and come in a wide array of gorgeous patterns. This particular blanket, the Pendleton Fire Legend Blanket is decorated with a vibrant Native American geometric design and is based on the Native American legend of a hero disguised as a rabbit, to capture fire to bring back to his people.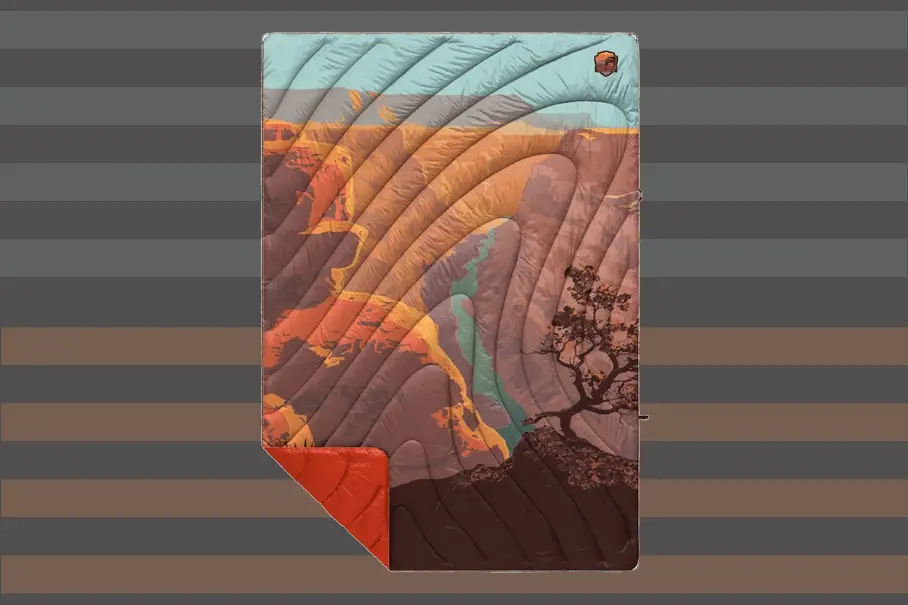 These Rumpl blankets are so comfortable, even on warm nights. They are packable and portable, so they don't take up hardly any room in transit. The blankets are also the same comfort-wielding material as your favorite puffy jacket.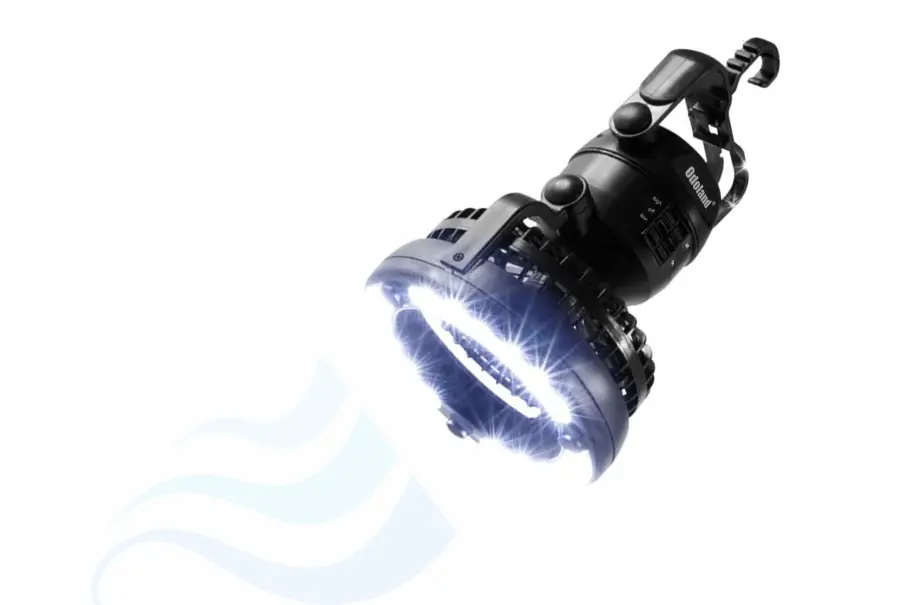 The one downfall to camping and glamping is that Mother Nature can sometimes be unpredictable. What seems like a breezy summer day can turn out to be a hot and still summer night, with zero cross breeze in your tent. Let's fix that. This LED light is great for reading your next western novel, and the powerful fan keeps the air in your tent moving, therefore keeping you comfortable.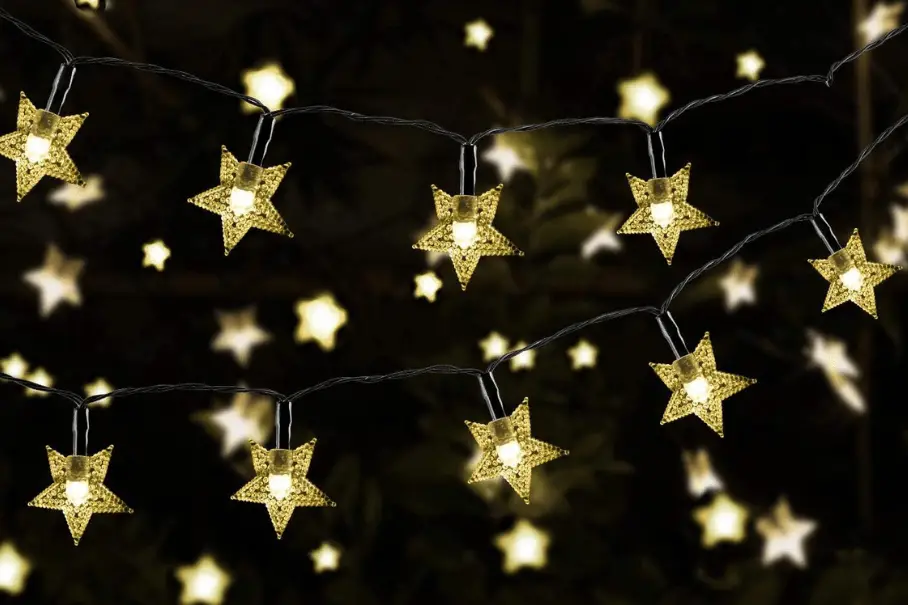 When I think of the perfect glamping location, I picture scenic views, chirping birds, clear skies, and yes, campsite decorations. String up some solar string lights like these star-shaped fairy lights. These solar lights will provide enough light so you don't trip over your corn hole boards, and look very stylish while doing so.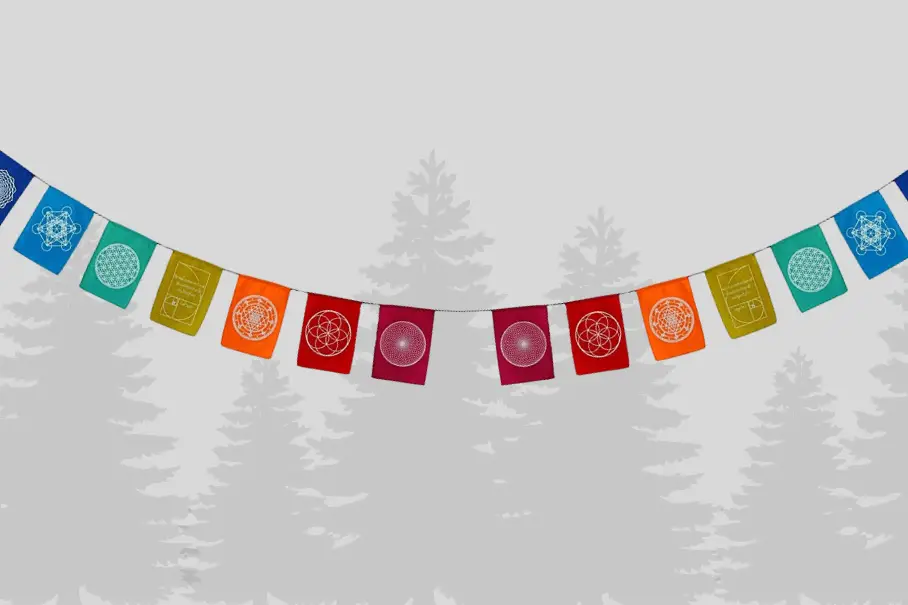 Want to have a moment of zen? Or are you looking to add some personal style to your campsite without going overboard? String up some bunting, or prayer flags to keep you centered and enjoying the breeze.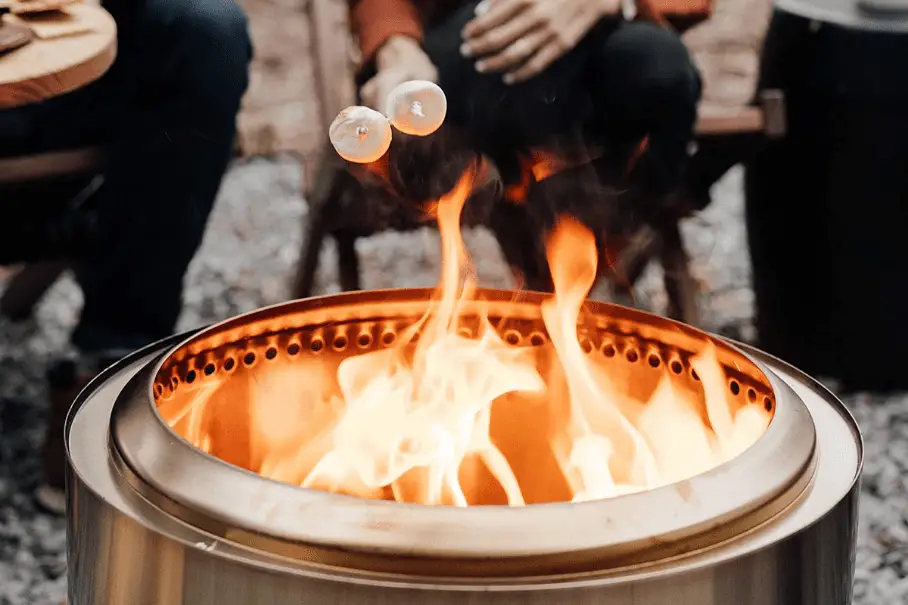 I love campfires. What I don't love is when the wind shifts and all that smoke takes a direct path to your eyes and sinuses. A smokeless fire pit is a portable, steel fire pit. Because of the combustion mechanism, very high temperatures, and some amazing engineering, these fire pits are virtually smoke-free and produce more heat than most traditional fire pits.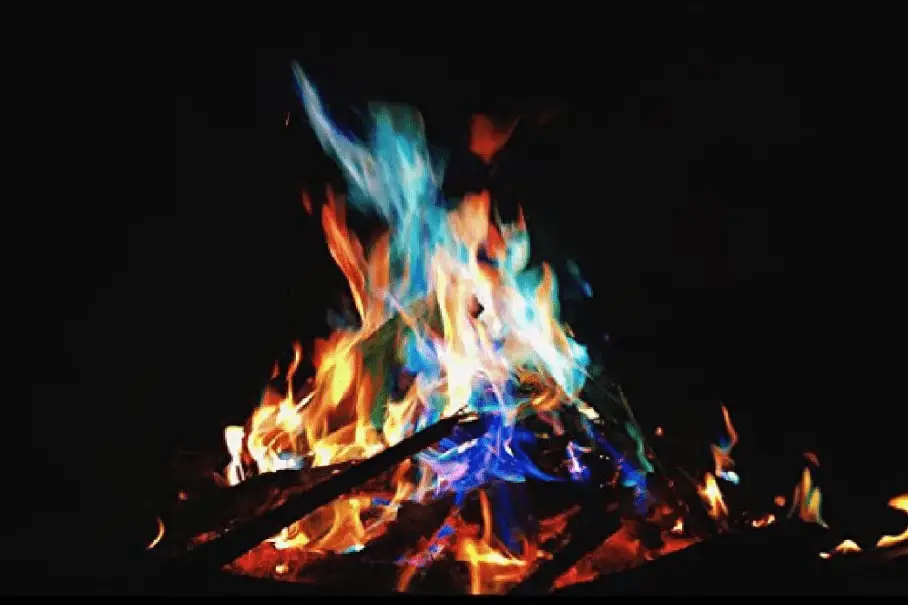 Cosmic Flames take your standard campfire and upgrade it to a glampfire! Add a packet to your next campfire and watch the flames transform into a brilliant dancing rainbow.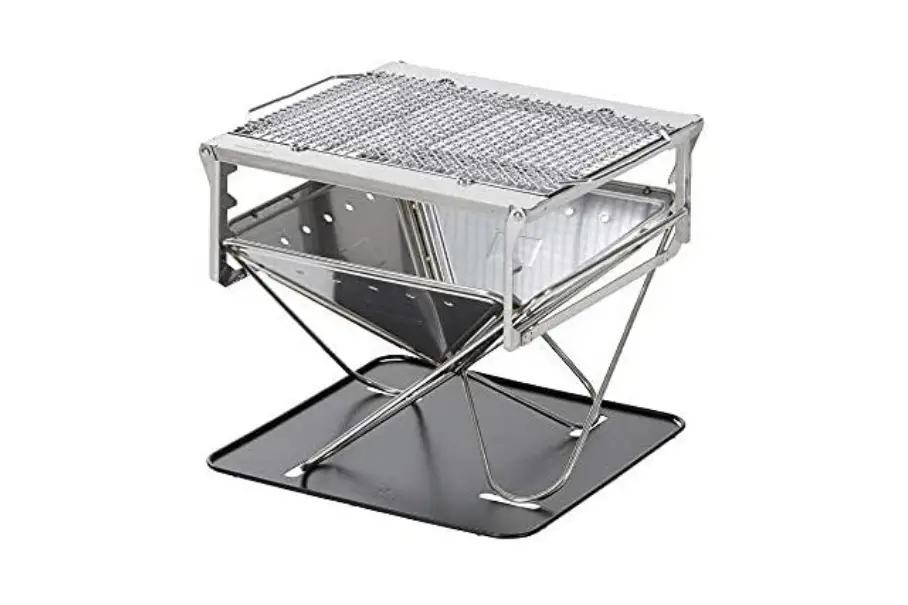 Bring this modular, portable, stainless steel fire pit and grill combination to elevate your camping experience. You can have the robust smoky flavors of grilling over open coals, and not have to worry about if a campsite you reserved included a charcoal grill pit.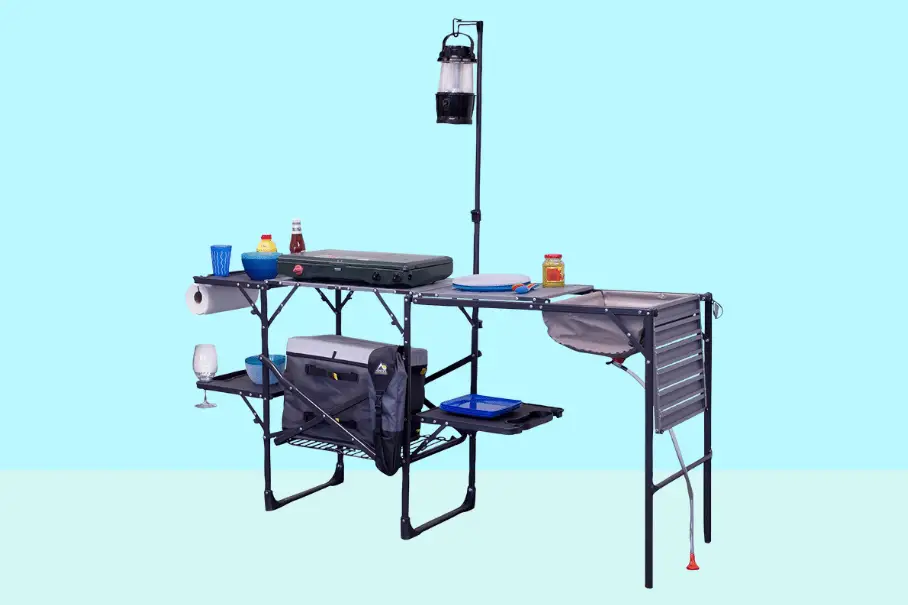 Glamp cooking doesn't have to be a difficult task because you don't have enough room or prep space. This super capable, portable kitchen setup will have you prepping gourmet meals for your friends and family in no time! Clean-up is a breeze, and the different shelves keep all your kitchen gear neatly organized.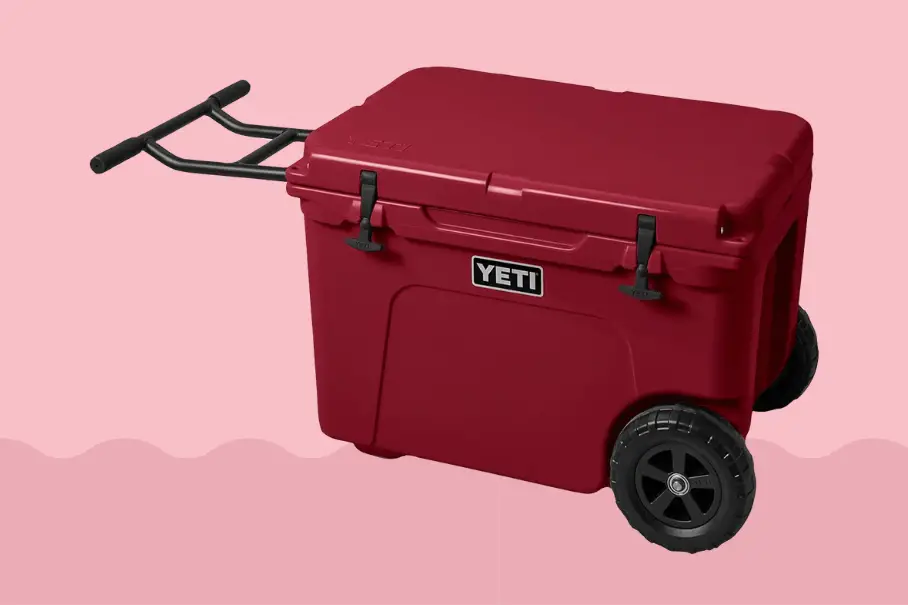 YETI makes some of the best coolers on the market. They keep your ice frozen and your food and drinks cold. Some YETI coolers are also bear-proof! Now you can easily transport your YETI from your vehicle to your glampground with the YETI Tundra Haul Portable Wheeled Cooler. The wheels are big enough to make rolling over bumpy terrain an easy task.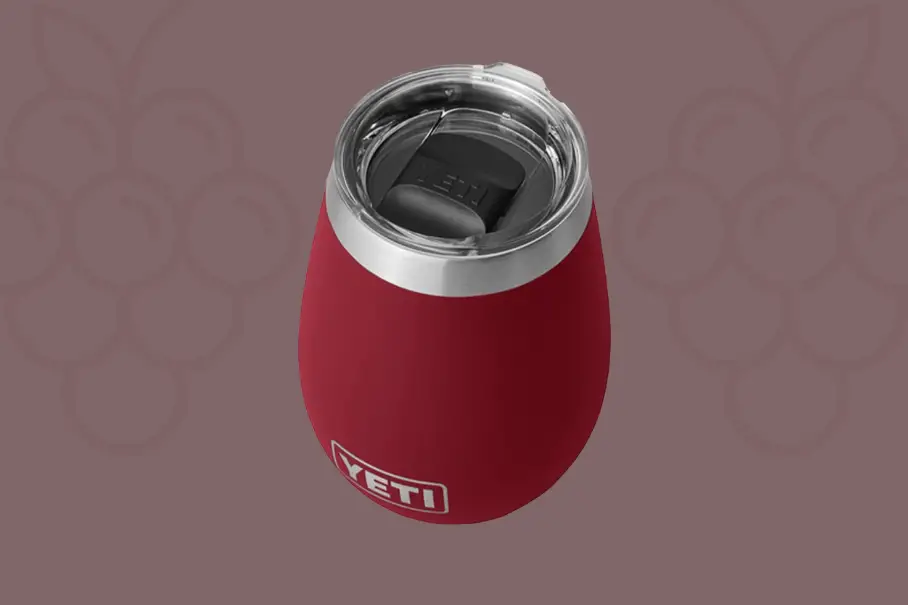 YETI tumblers keep your beverages colder than almost any other drinkware you can find. They are virtually unbreakable and they don't perspire like those red plastic cups.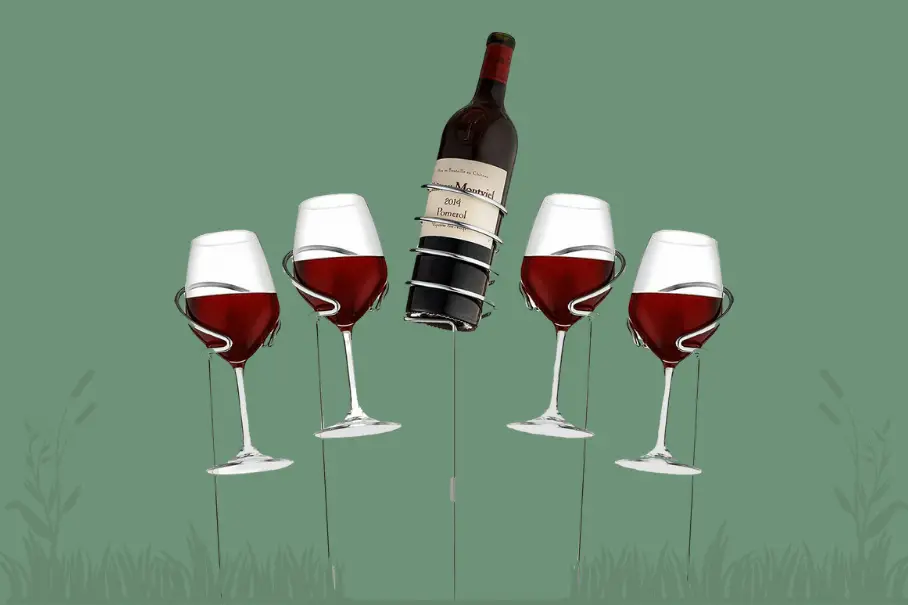 Need some additional space for beverages at your campsite? Want to have your drink handy while you lounge in a hammock, or cast a line out into the lake? Put these metal stakes in the ground and you can easily, and securely, set your drink them so you can get back to the task at hand: relaxing.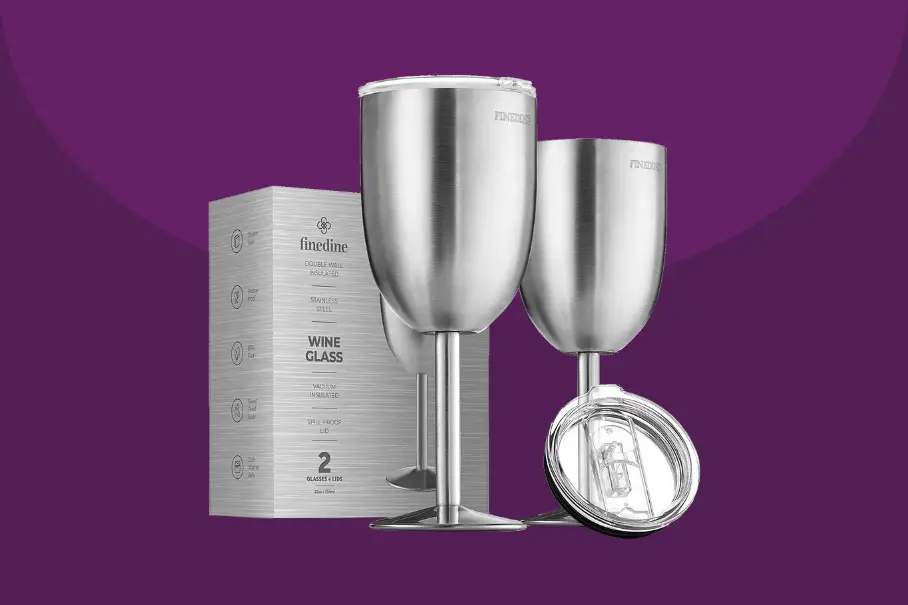 It doesn't take much to break a glass while camping. They can fall off a picnic table, or get bumped while setting up the camp stove. Fear not, this set of stainless steel stemware keeps your drink's temperature stable and is practically unbreakable. Cheers!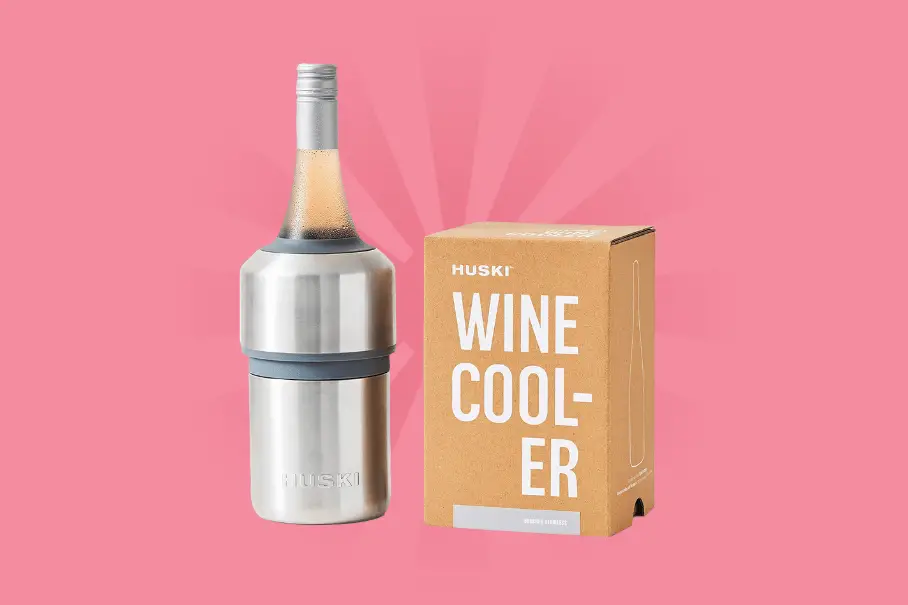 Wanting a chilled bottle of Chardonnay while camping? Happy hour after hiking? Pull a cold bottle out of the YETI and pop it into the Huski Wine Bottle Cooler. It is portable and efficient, and the perfect addition to your relaxation station.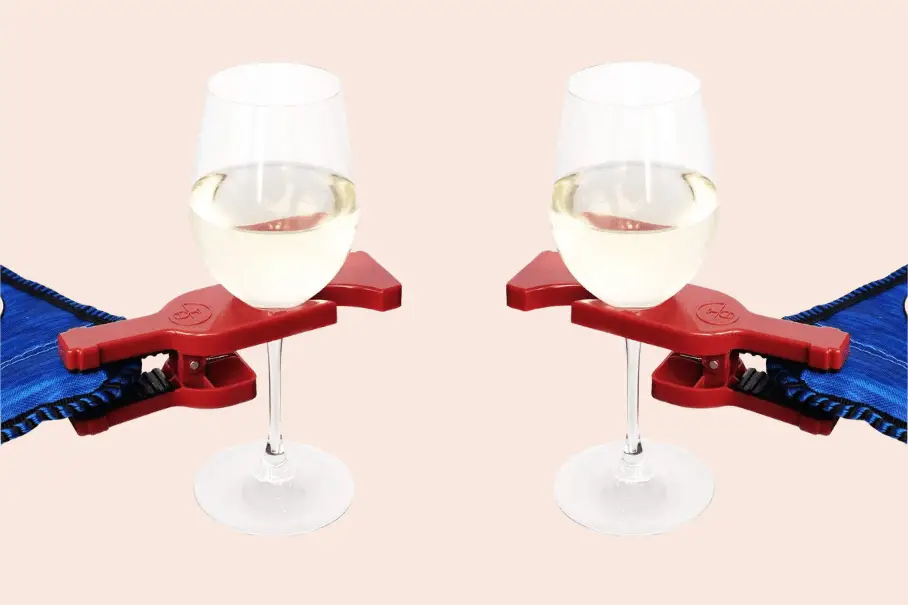 Have you ever tried putting oddly shaped drinkware into the cupholders of camp chairs? If you move just slightly, whatever you are drinking is probably moving with you. These nifty camp chair clamps will hold the stem of a wine glass and allow you to keep your hands free for more important things, like s'more roasting.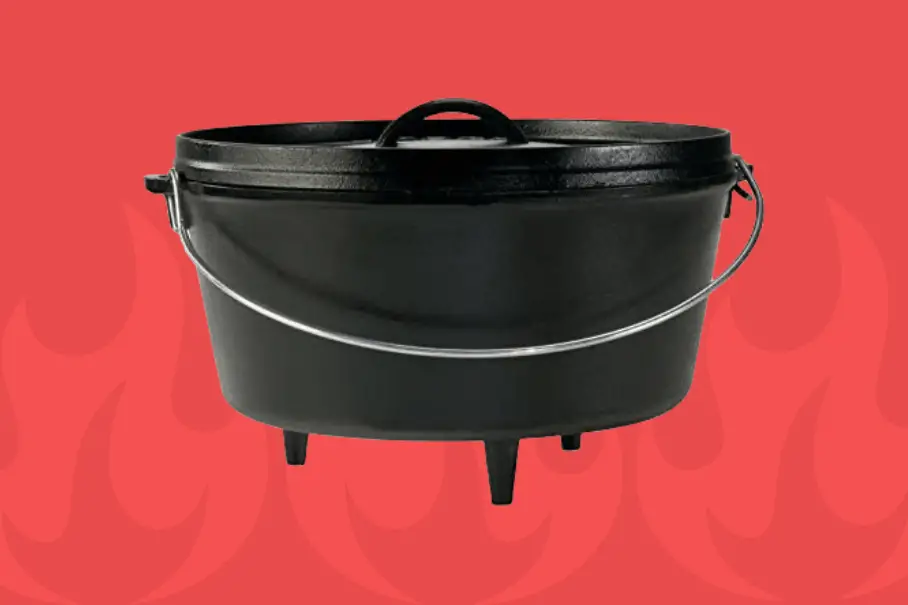 Cinnamon rolls for brunch? Chili for dinner? A Lodge Cast Iron Deep Dutch Oven is a must-have for camp cooking. They heat evenly and efficiently and make an easy task of cooking over an open fire.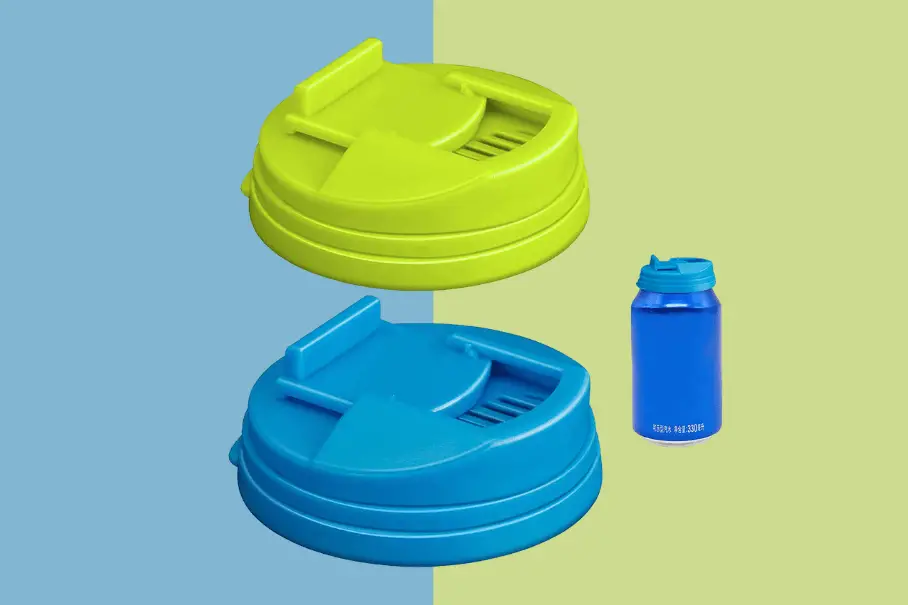 If you've cracked open a soda and set it out on a picnic table in the summer, then you know how it can quickly become a delicious hangout spot for bees and other bugs. This reusable bug-proof can cover will keep critters out of your drinks! Sometimes simple inventions can amount to moments of luxury.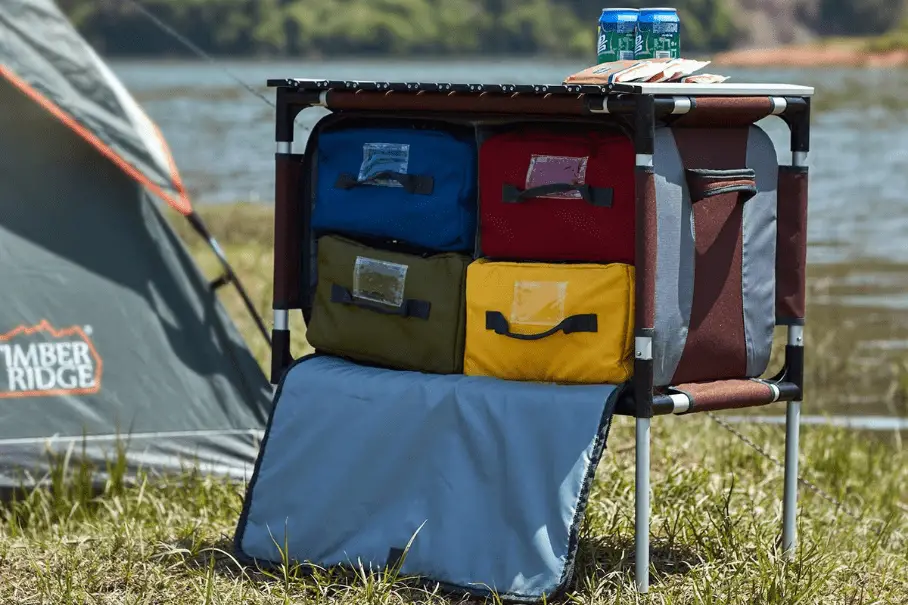 If you need additional prep space for your campfire-roasted potatoes and bacon-wrapped filet mignons, then you need a folding camp table with additional storage. This camp kitchen addition is a great space for meal prep and you can transport your cooking gear or cooler bags in the handy compartment below.
Sitting quietly, sipping on coffee, while watching the morning autumn mist delicately move around Lake Greeson is ideal camping. Coffee that is perfectly brewed the way I drink it at home elevates that experience to glamping. The Coleman QuikPot Coffee Maker will have you channeling your inner barista, and ready to tackle the day.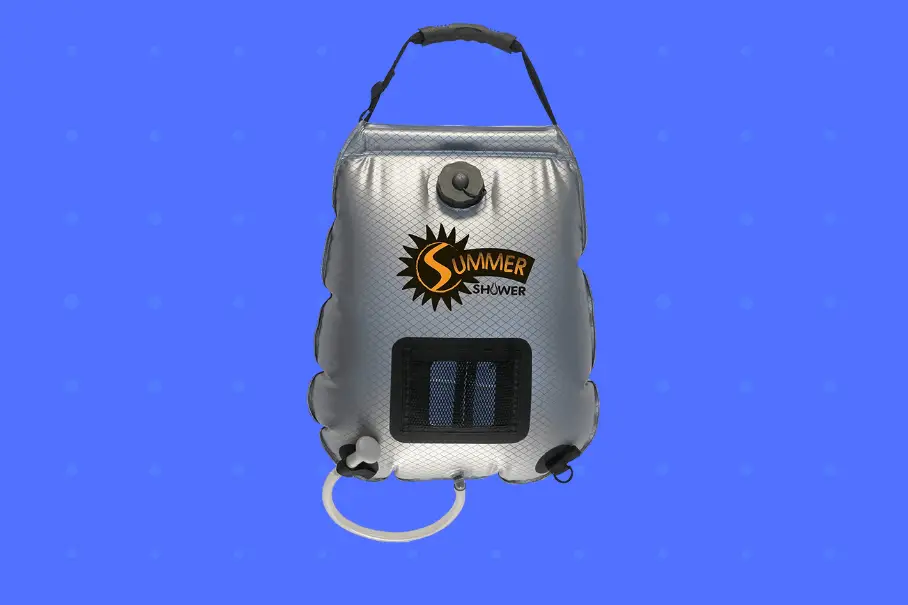 Hiking, swimming in a lake, even sitting by the campfire can sometimes get you thinking about taking a quick shower. And hot showers are definitely glamping gear. These solar showers are simple and splendid. Fill them up with fresh water, and hang them up in the sun. Pretty soon you have a shower hot and ready for you!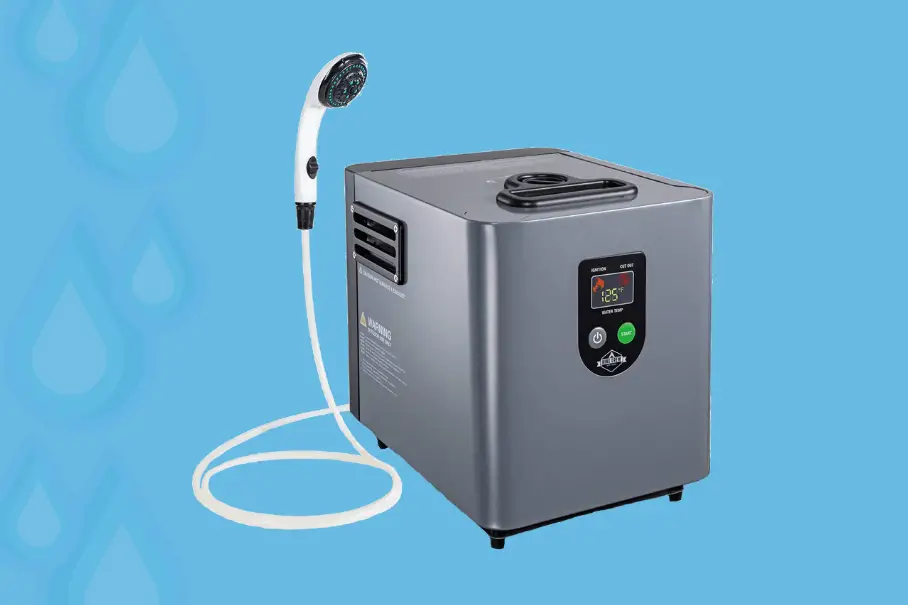 Got a whole family that needs to clean up after spending a few days in Utah's canyon country? Well, now you don't have to worry about running out of hot water! Need to clean up some dishes and don't feel like waiting for water to boil? Hike Crew can take care of that too!
Camping in luxury requires some classic tunes! Got the perfect playlist to go along with your glamping adventure? Want to stream some campfire background music? Bring along your JBL speaker to provide the soundtrack to your adventure. Given its waterproof capabilities, you can happily sing along and not have to worry about it falling victim to Mother Nature's unpredictable tendencies.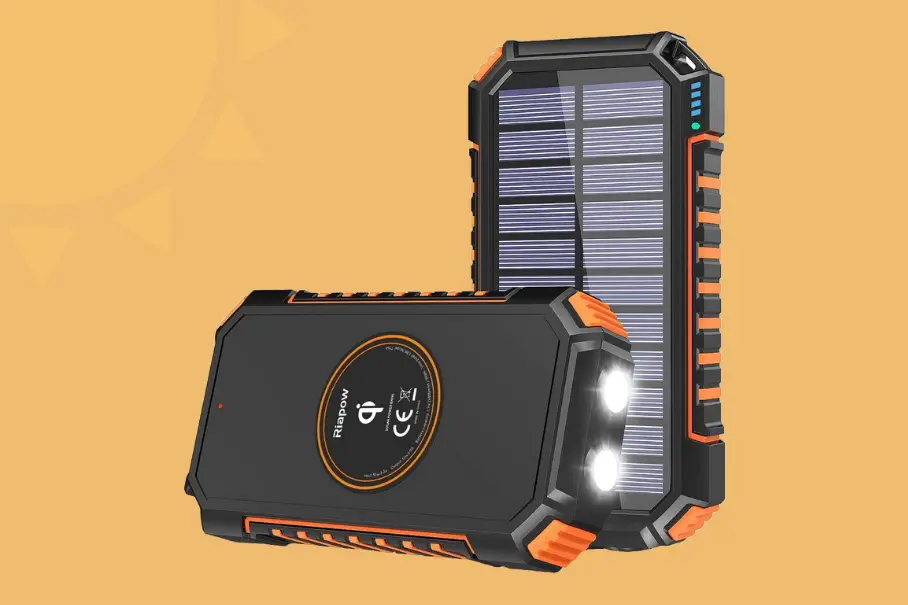 Want to take a quick photo but the camera is running low on battery? Need to recharge your BlueTooth speaker or your headlamps? Get the battery juice you need for your smaller glamping electronics by hooking up to a solar-powered charging bank. These are great for camping off the grid, or for simply charging your phone on the lakeshore while you are fishing.