These fun family campsite games will keep you entertained and create memories for years to come!
FUN FAMILY CAMPSITE GAMES
We love camping. There is something so enriching about a great view from the top of a mountain, or swinging in the breeze while lounging in a hammock by a lake. However, when not taking in a sunrise or trying to spot wildlife, we are always up for some fun family campsite games. Showing off our aim with bean bags, or playing a rousing game of checkers, it doesn't matter. Here are some of the best family games we like to play while camping.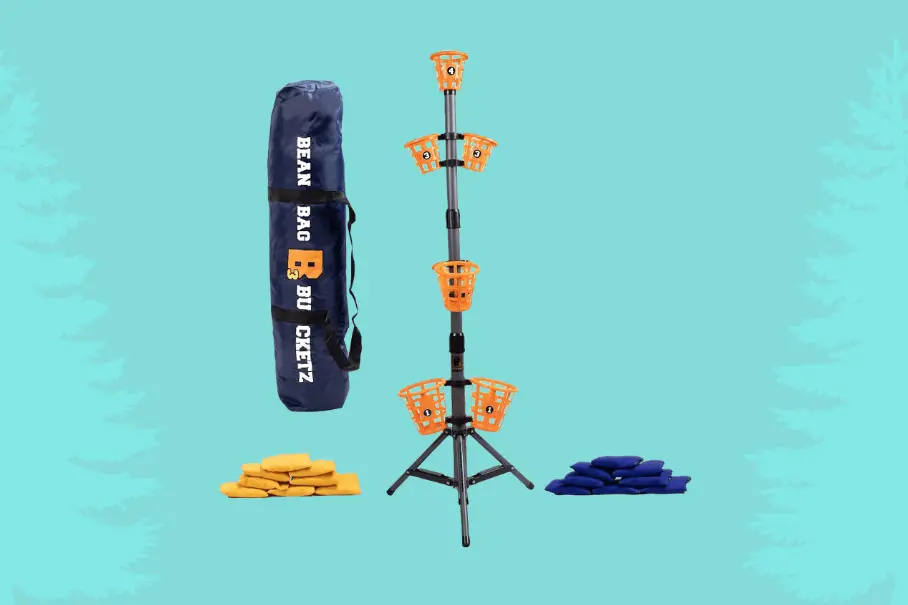 This Bean Bag Tower game is extremely fun. It is a combination between corn hole and a ladder toss. Instead of continuing to aim at the same target each time, you need to get the bean bags into baskets of different lights. This game also collapses and can be carried in a small bag, so it is easy to bring to your next campsite.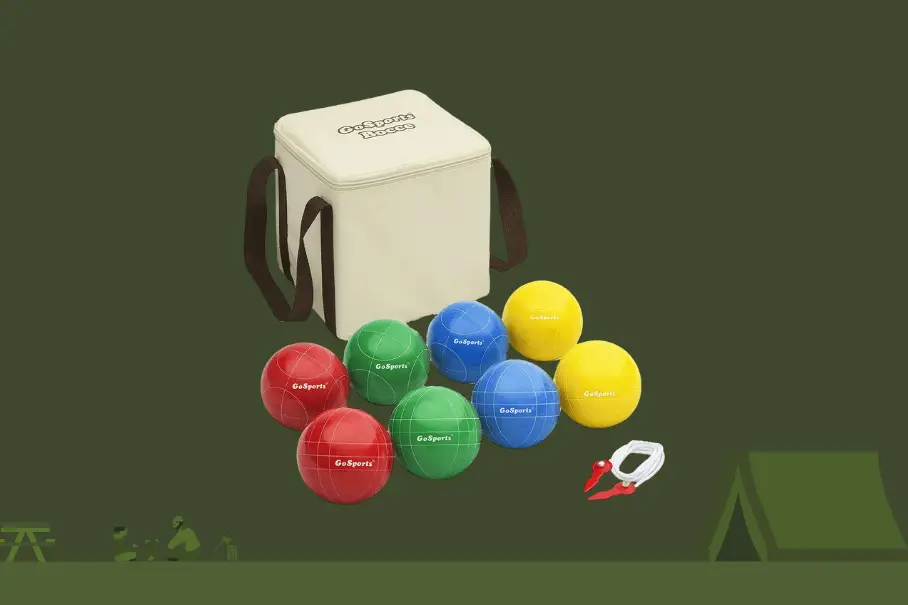 Another fun game to play while camping is bocce ball. If you have extra room at your campsite or happen to be camping near a field or a beach, then it is time to break out the bocce ball set. This game is popular among seniors, beachgoers, and kids! It can be a fun competition for the family and can be played with two people, or split larger groups into teams.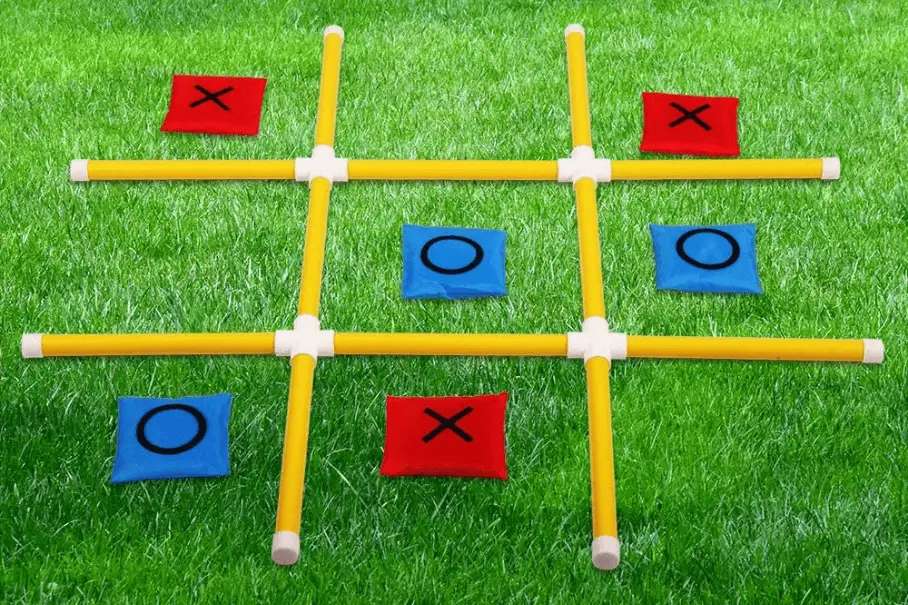 Tic Tac Toe has always been popular in our household to pass the time. Corn hole has always been popular ever since our boys could throw a bean bag. Now, combine the two, and you have a fun game to play on your next camping trip.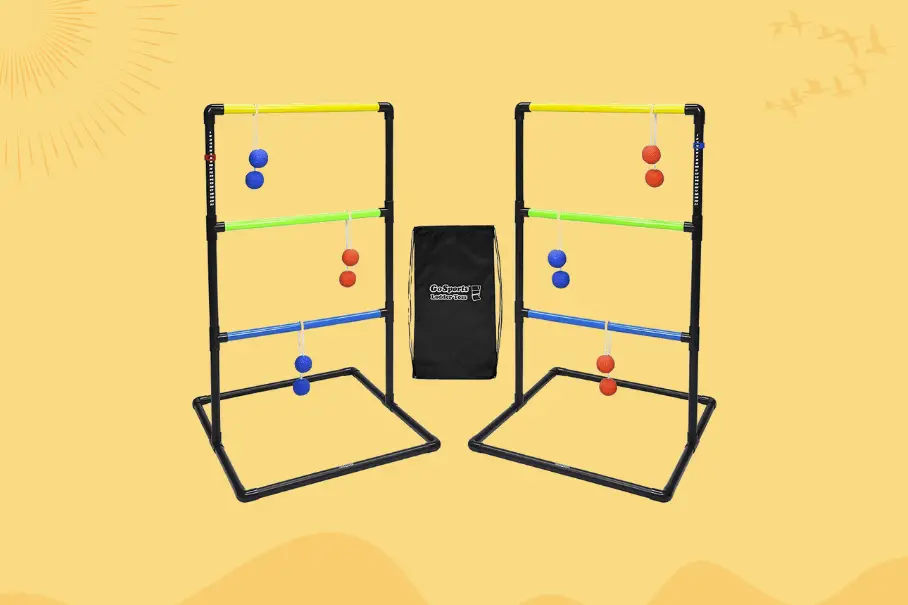 Once you get the hang of it, the ladder toss game is a great game to play at a campsite. Toss the rubber bolos at the opposing team's ladder, and try to get the highest score. This game is constructed of PVC pipes and easily comes apart to be stored in a handy carrying case.
One of the most popular games to play outside is corn hole. Corn hole can now be played while camping too, with these portable corn hole boards. They fold up much like a sunshade for a car will, and can be transported easily from campsite to campsite.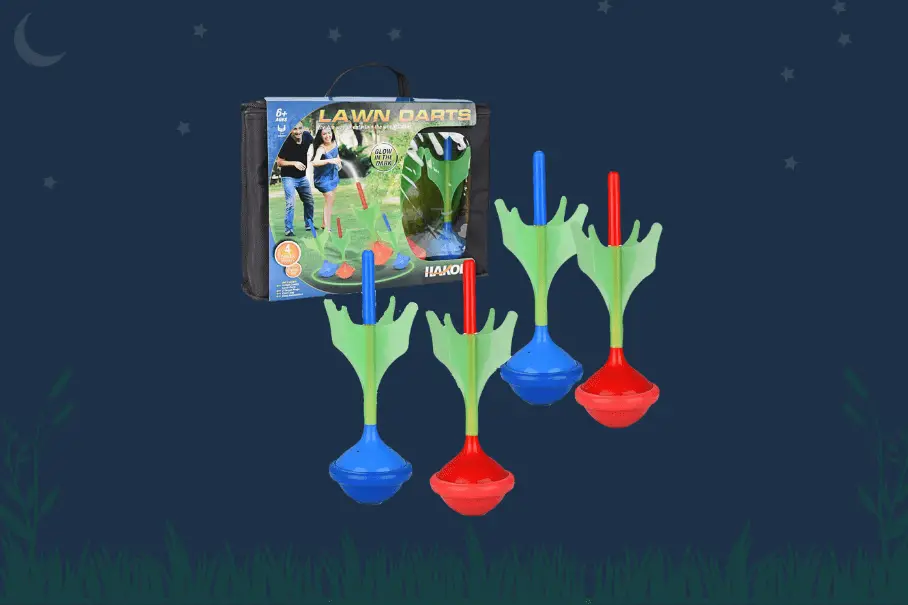 Long gone are the "good old days" when you could launch a spike across the yard to try to get it to land in a hoop. But that doesn't mean that Lawn Darts are gone for good, they were just made a whole lot safer. Kids will enjoy that these glow-in-the-dark lawn darts can be played with both day and night.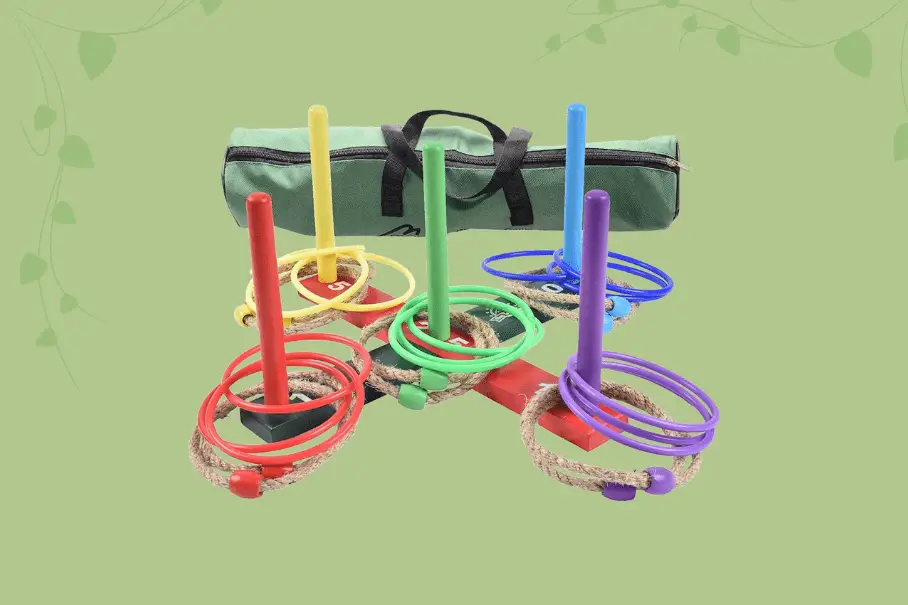 Test your aim with the outdoor ring toss. Get the hope around the stake and start racking up points! One of the original camp games, it's no secret why these are still a favorite game for kids to play while camping.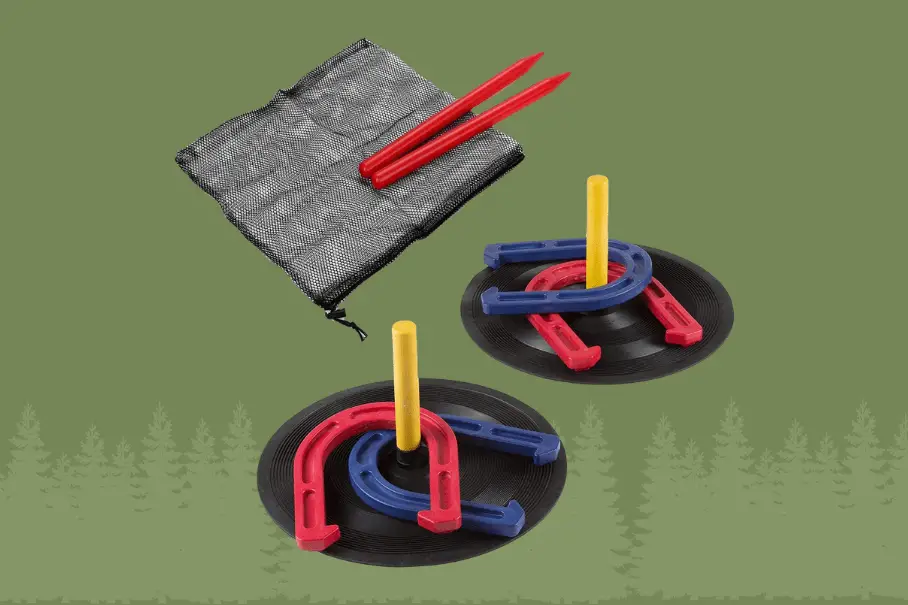 A classic campsite game to play has always been horseshoes. The game of horseshoes was derived from the game of quoits which was played by Roman officers during the Roman occupation of Britain, during the 1st to 5th century. The sport was introduced to American settlers during colonial times and now is introduced to your next campsite.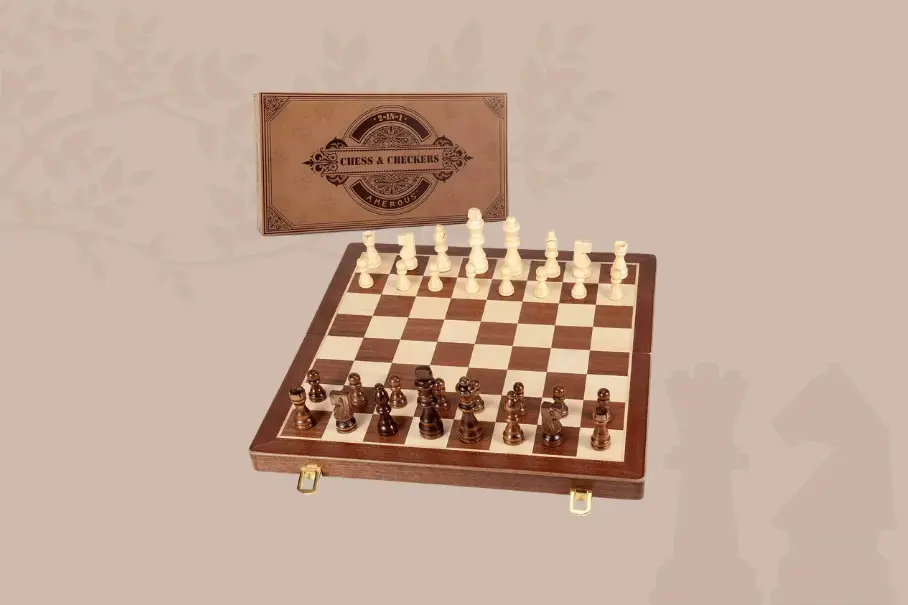 Looking for a fun way to relax by the campfire? How about a quiet game of chess or checkers? Board games are a great way to socialize and unwind after a long day of exploring the great outdoors.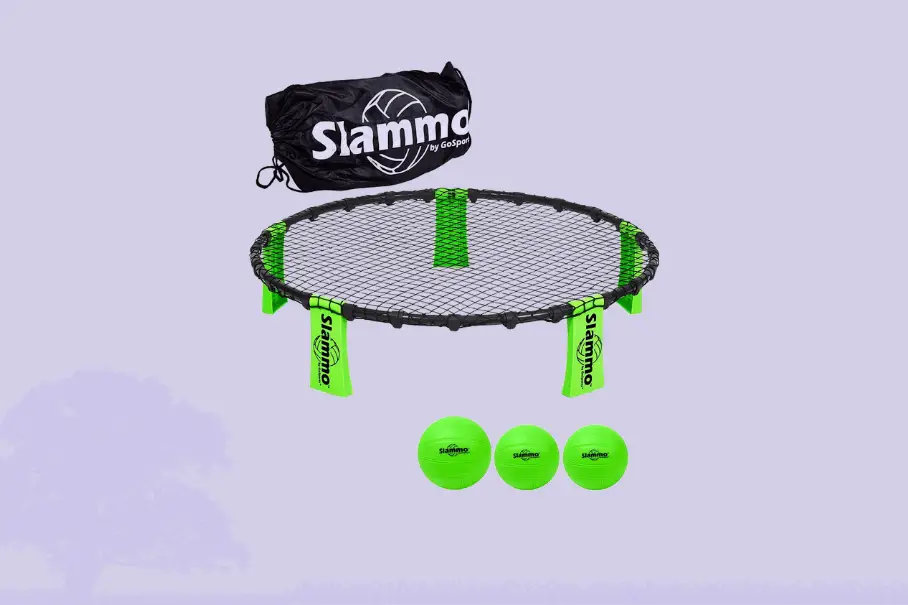 The first time I ever saw Slammo was at the beach on Jekyll Island, and I was fascinated. Similar concept to volleyball, but better for smaller spaces like a grassy area near a campsite.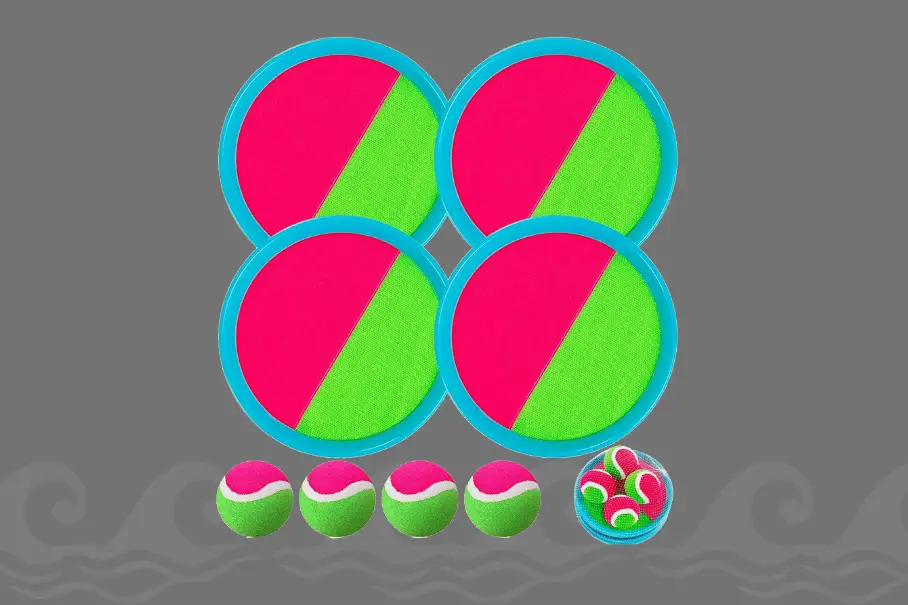 If you can move your hand in front of a tossed ball, then you can play this game. The toss and catch ball set is a great game to play while camping with very young children. This game is a great way to work on their hand-eye coordination, and they don't have to have hands big enough to be able to catch a fly ball yet. The hook and loop hand paddles make catching very easy.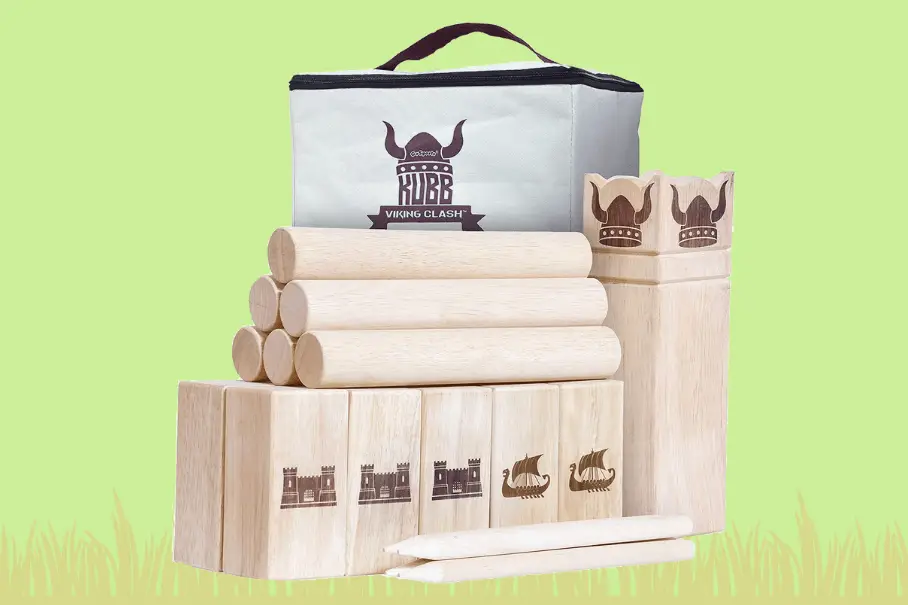 If you are wondering how to play Kubb, it is very easy to learn. All you need to do is toss the wooden batons at the blocks on the opposing side. The first one to knock over all the opponent's kubbs wins! It's fun and exciting and quickly becoming one of the best camping games.