With its crystal-clear waters, stunning landscapes, abundant wildlife, and rich history, there is something for everyone to enjoy.
DISCOVER THE BEAUTY AND FAMILY-FRIENDLY ADVENTURE OF LAKE GREESON, ARKANSAS
As an avid traveler, I've been to many beautiful places, but Lake Greeson, Arkansas truly stands out. We camped at Lake Greeson and used it as a base camp for when we were crawling around in Crater of Diamonds State Park. This 7,000-acre reservoir in the Ouachita Mountains of Pike County is a hidden gem that offers a perfect blend of nature, recreation, and relaxation. From its stunning landscapes and crystal-clear waters to its abundant wildlife and rich history, Lake Greeson is a destination that should be on everyone's list if you are traveling through Arkansas. Whether you're into fishing, boating, swimming, or simply taking in stunning sunsets, you'll find it all here. So come and join me as I explore this incredible place and discover why it's one of the best family-friendly destinations in Arkansas.
Lake Greeson is a 7,000-acre reservoir located in southwest Arkansas. It is a popular recreational spot for fishing, swimming, camping, and boating. The lake is fed by the Little Missouri River and drains into the Ouachita River. The lake is bordered by the Ouachita National Forest and has many creeks and small tributaries that feed into it.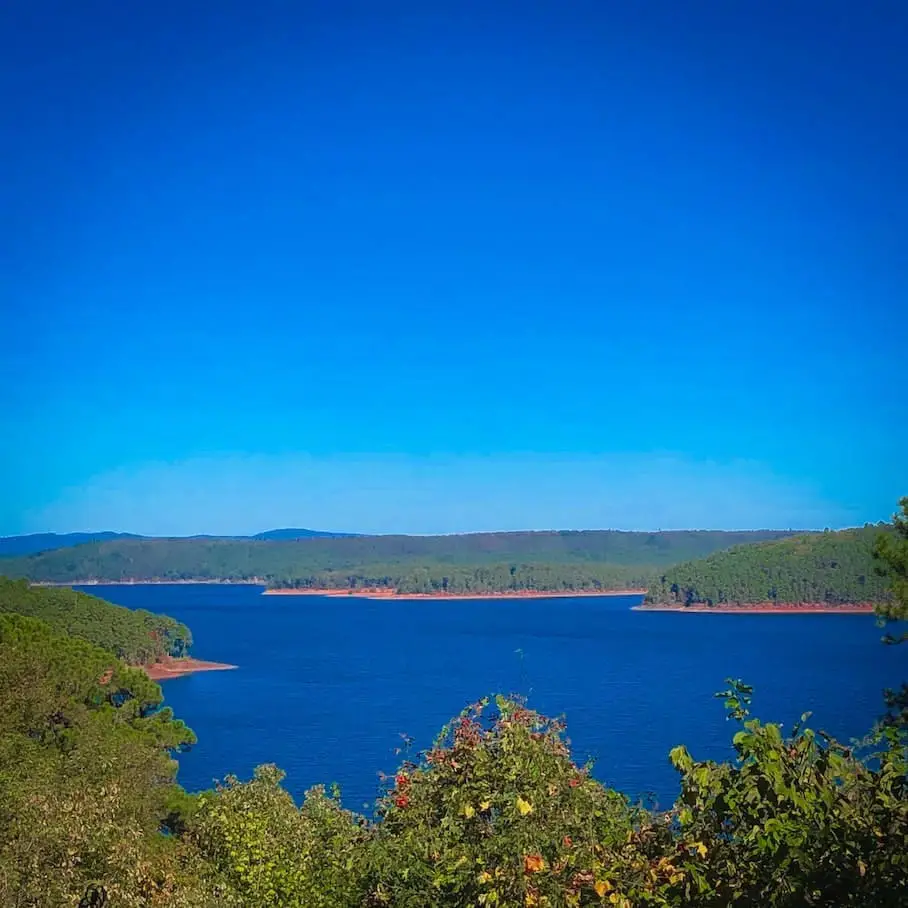 10 REASONS TO VISIT LAKE GREESON WITH KIDS
1. Enjoy the beauty of the outdoors: Greeson Lake is surrounded by forests, hills, and bluffs that offer stunning views. The lake is also home to a variety of wildlife, including bald eagles, ospreys, and white-tailed deer.
2. Have a blast on the lake: Greeson is a hub for aquatic activities, from fishing, swimming, and boating to water skiing and jet skiing.
3. Explore the area's history: Take a trip back in time with a visit to the nearby Historic Washington State Park. You can explore the 19th-century buildings and learn about the area's past. It also happens to be the birthplace of the Bowie Knife.
4. Go camping: The area is home to several campgrounds and RV parks, so you can set up camp and enjoy the great outdoors.
5. Go hiking: There are several trails in the area, ranging from easy to difficult, so you can find something to suit your family's abilities.
6. Try your luck at fishing: With plenty of fish in the lake, you're sure to have a good time.
7. Have fun at the beach: Spend a day at one of the lake's sandy beaches or take a dip in the crystal-clear waters.
8. Visit the local attractions: Explore the area's museums and other attractions, such as Daisy State Park.
9. Enjoy a family picnic: With plenty of picnic tables and grills around the lake, you can enjoy a family picnic with amazing views.
10. Take in the sunsets: The sunsets over the lake are some of the most spectacular in the region.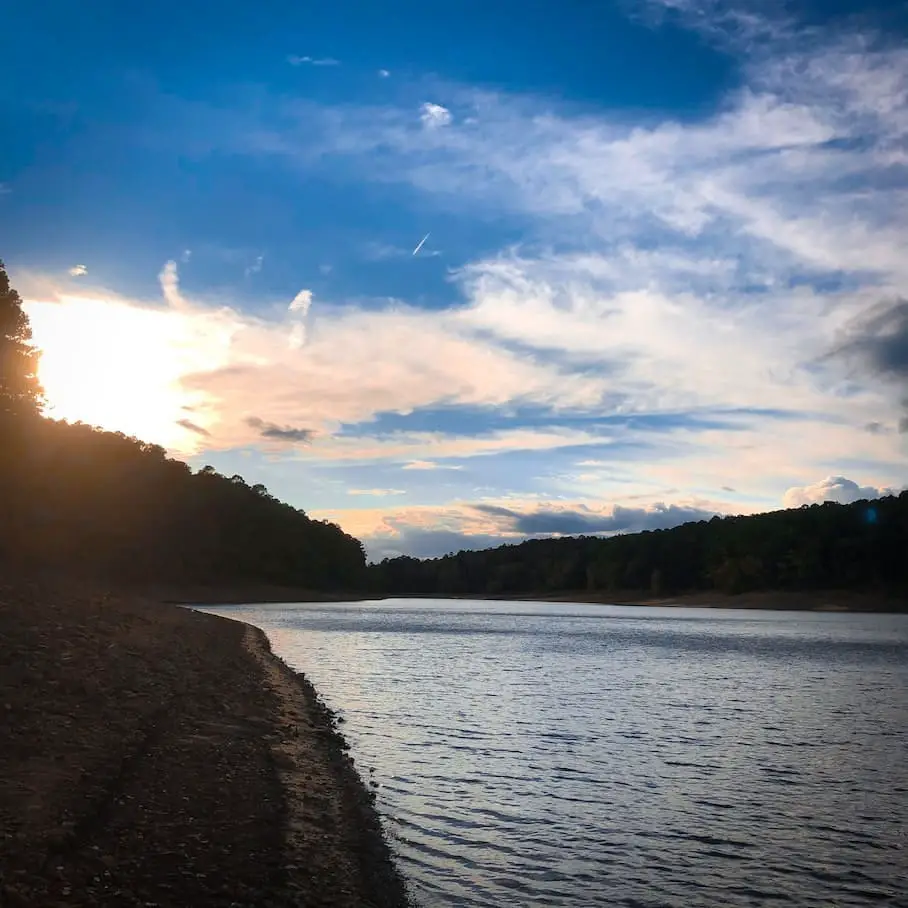 10 FACTS ABOUT LAKE GREESON, ARKANSAS
1. Lake Greeson is a 7,000-acre reservoir located in the Ouachita Mountains of Pike County, Arkansas.
2. It was created in 1927 by the completion of the Daisy State Park Dam.
3. The lake is a popular recreational area, providing swimming, boating, fishing, camping, and picnicking opportunities.
4. The lake is best known for its excellent largemouth bass, crappie, and bream fishing.
5. Lake Greeson is fed by the Little Missouri River and is also home to an abundance of wildlife.
6. The lake is surrounded by Daisy State Park, which offers several miles of hiking trails and a variety of recreational activities.
7. The lake has five public boat ramps, two marinas, and a variety of resorts and campgrounds.
8. The lake is also home to a number of bald eagles, ospreys, and other wildlife.
9. The lake is located about 20 miles from Hot Springs National Park.
10. The lake is a popular destination for kayaking, canoeing, and other water sports.
HOW MANY DAYS DO YOU NEED TO VISIT LAKE GREESON, ARKANSAS?
It really depends on how much time you have to spend and what you want to do while you're there. A typical visit to Greeson Lake could take anywhere from 1-3 days, depending on what activities you plan on doing.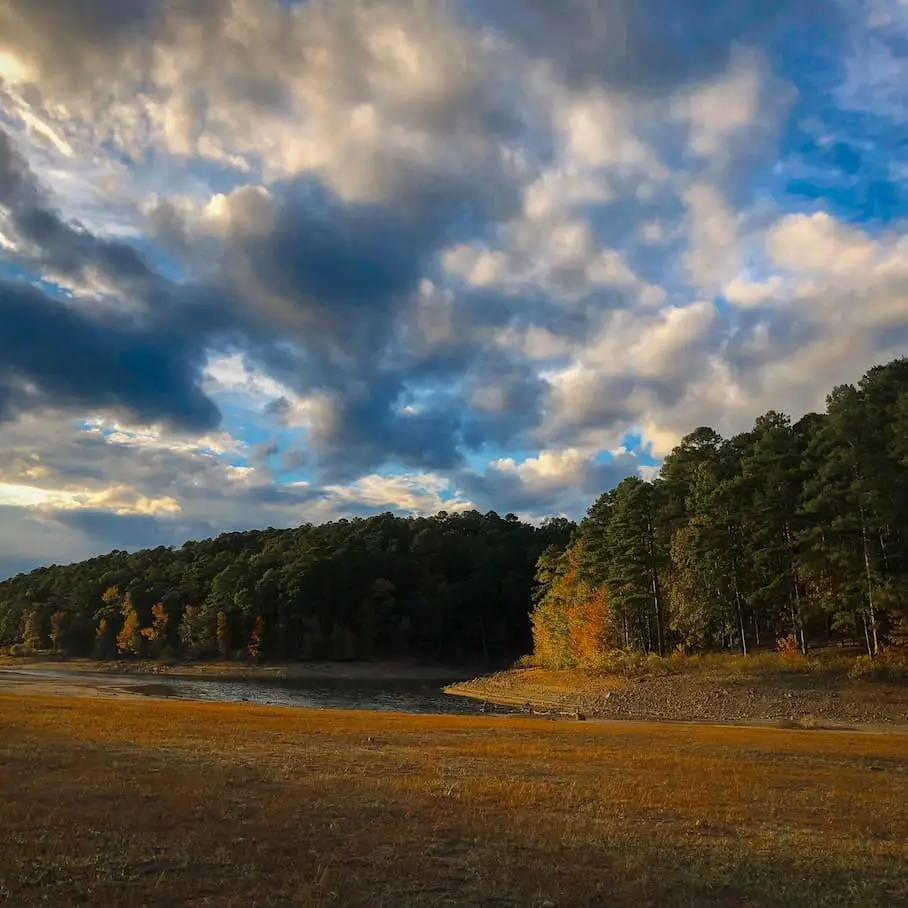 BEST TIME OF YEAR TO VISIT LAKE GREESON
The best time of year to visit Lake Greeson, Arkansas is during the warmer months of the year, from late spring to early fall. During this time, you will be able to enjoy the lake's many recreational activities, such as swimming, fishing, boating, and more. The water temperature is usually warm enough for swimming in the summertime, and mild enough for fishing in the spring and fall. The lake is also surrounded by lush green forests and rolling hills, making it a great place to explore.
WHAT IS THE YEARLY WEATHER LIKE AT LAKE GREESON, ARKANSAS
Lake Greeson, Arkansas has hot summers and mild winters. The average high in the summer is around 93°F (34°C) and the average low in the winter is around 35°F (2°C). Rainfall averages around 50 inches per year.
WHAT IS THE NUMBER ONE ATTRACTION AT LAKE GREESON?
The number one attraction at Lake Greeson, Arkansas is the lake itself. With more than 1,000 miles of shoreline, it offers plenty of opportunities for fishing, swimming, boating, and camping.
WHAT ARE THE TOP ATTRACTIONS FOR LAKE GREESON?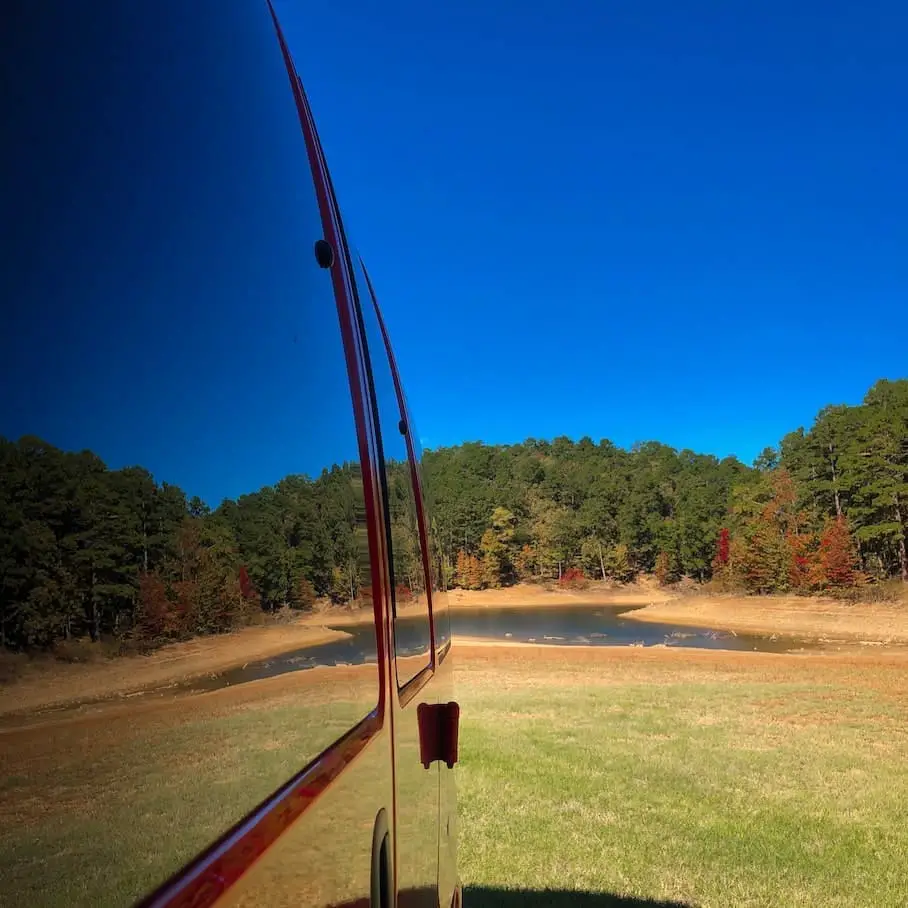 15 FUN FAMILY ACTIVITIES NEAR LAKE GREESON
1. Fish for bass, bream, white crappie, and catfish on the lake.
2. Take a boat ride on the lake and explore the many coves and inlets.
3. Visit Daisy State Park and enjoy the scenic views and wildlife.
4. Explore the Ouachita National Forest and camp out in a primitive campsite.
5. Go horseback riding at Lake DeGray with Arkansas Riding Stables.
6. Pick up some local fruits and vegetables at the farmers market in Murfreesboro.
7. Enjoy a picnic in one of the grassy areas near the lake.
8. Hike the trails along the lake and take in the incredible views.
9. Play a round of golf at DeGray Lake Resort Golf Course.
10. Take a historical tour of the area and visit the many Civil War sites.
11. Go swimming in the cool waters of the lake.
12. Embark on a canoe trip down the nearby Cossatot River.
13. Take a guided tour of the area and learn more about the local flora and fauna.
14. Play a game of disc golf at the disc golf course.
15. Sip a cold one at Slate Rock Brewing in nearby Amity, Arkansas.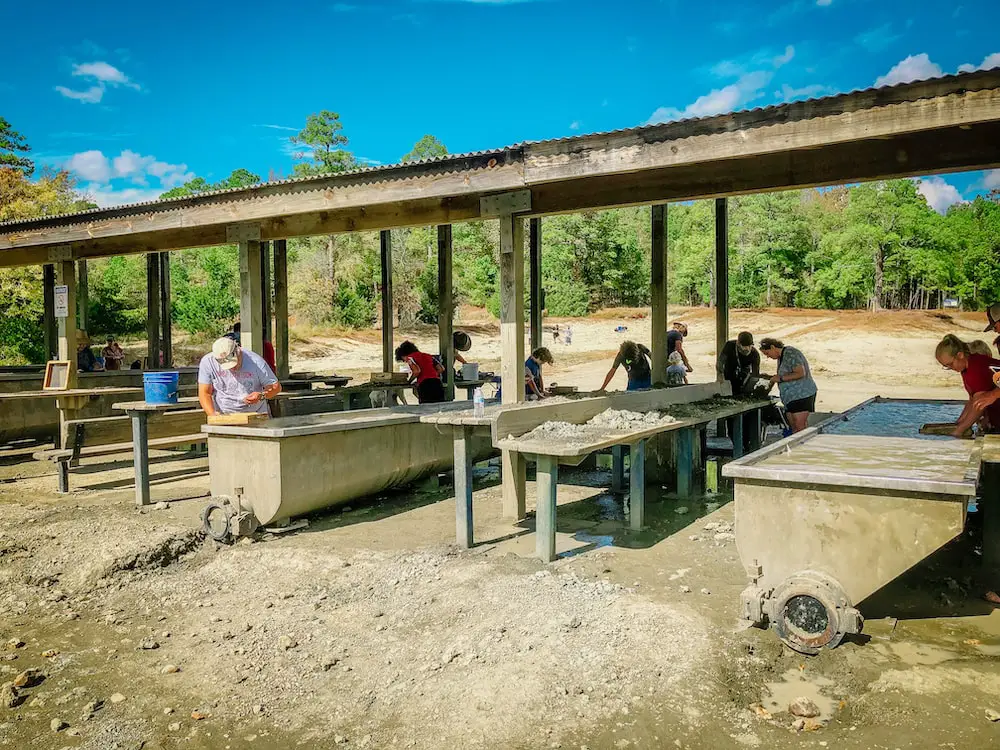 IS THERE DINING OR RESTAURANTS AT OR NEAR LAKE GREESON, ARKANSAS?
IS THERE LODGING OR CAMPING AT OR NEAR LAKE GREESON, ARKANSAS?
Yes, there are numerous lodges, cabins, RV parks, and campgrounds near Lake Greeson, Arkansas. We camped at the Kirby Landing Campground for a few nights. Kirby Landing features over 100 camping spots with 50–amp electrical connections and water as well as a picnic table, ground grill, pedestal grill, and lantern post. Additionally, there are flush toilets, showers, potable drinking water, a swimming beach, a playground, a boat ramp, and a marina. There are also a few hotels and motels in nearby Murfreesboro.
HOW TO GET TO LAKE GREESON, ARKANSAS
Lake Greeson is located in southwest Arkansas, about a two hour drive from Little Rock. From Little Rock, take I-30 West to US-70 West to US-278 West. From US-278 West, turn onto AR-26 South to reach the lake. The lake is located in the Ouachita National Forest, so you may need to stop at the forest office for more information.
MORE FUN STUFF TO CHECK OUT: