Located within the Golden Isles chain, Jekyll Island is just a couple miles south of Sea Island and St. Simons Island. The state park of Jekyll Island is a fun, peaceful, family-friendly retreat along Georgia's Atlantic coast. There are plenty of kid-friendly things to do in Jekyll Island to keep everyone busy and entertained! Make sure you bring your sunscreen!
KID-FRIENDLY ACTIVITIES ON JEKYLL ISLAND, GA
Jekyll Island is a state park along the Atlantic coast of Georgia, just north of the border of Florida. Jekyll Island is a perfect destination for families that are looking for nature and wildlife exploration in a quieter setting than it's neighboring St. Simons Island and Brunswick, GA. The 5,500-acre island has 10 miles of sandy beaches, and 20 miles of bike paths, proving that there is plenty of room to relax and explore.
There are 4 main beaches on the island, however, Driftwood Beach on Jekyll Island is a destination that should be close to the top of every visitor's list. This is not so much a sunbathing location given its rocky shoreline, as it is a spot for exploring. The beach is covered in giant pieces of driftwood and fallen trees left behind from many years of erosion and is a popular spot for photoshoots. Low tide is the ideal time to visit if you are interested in checking out the otherwordly tidal pools.

2. THE GEORGIA SEA TURTLE CENTER
No trip to Jekyll Island is complete without seeing some sea turtles! Georgia's first sea turtle rescue and rehabilitation facility awaits to entertain and educate you and the kids on all things related to Georgia's precious sea turtle population. The Georgia Sea Turtle Center has a large learning area that encompasses all phases of a sea turtle's lifespan. There is also an observation area to view recently rescued sea turtles from the neighboring beaches and shoreline.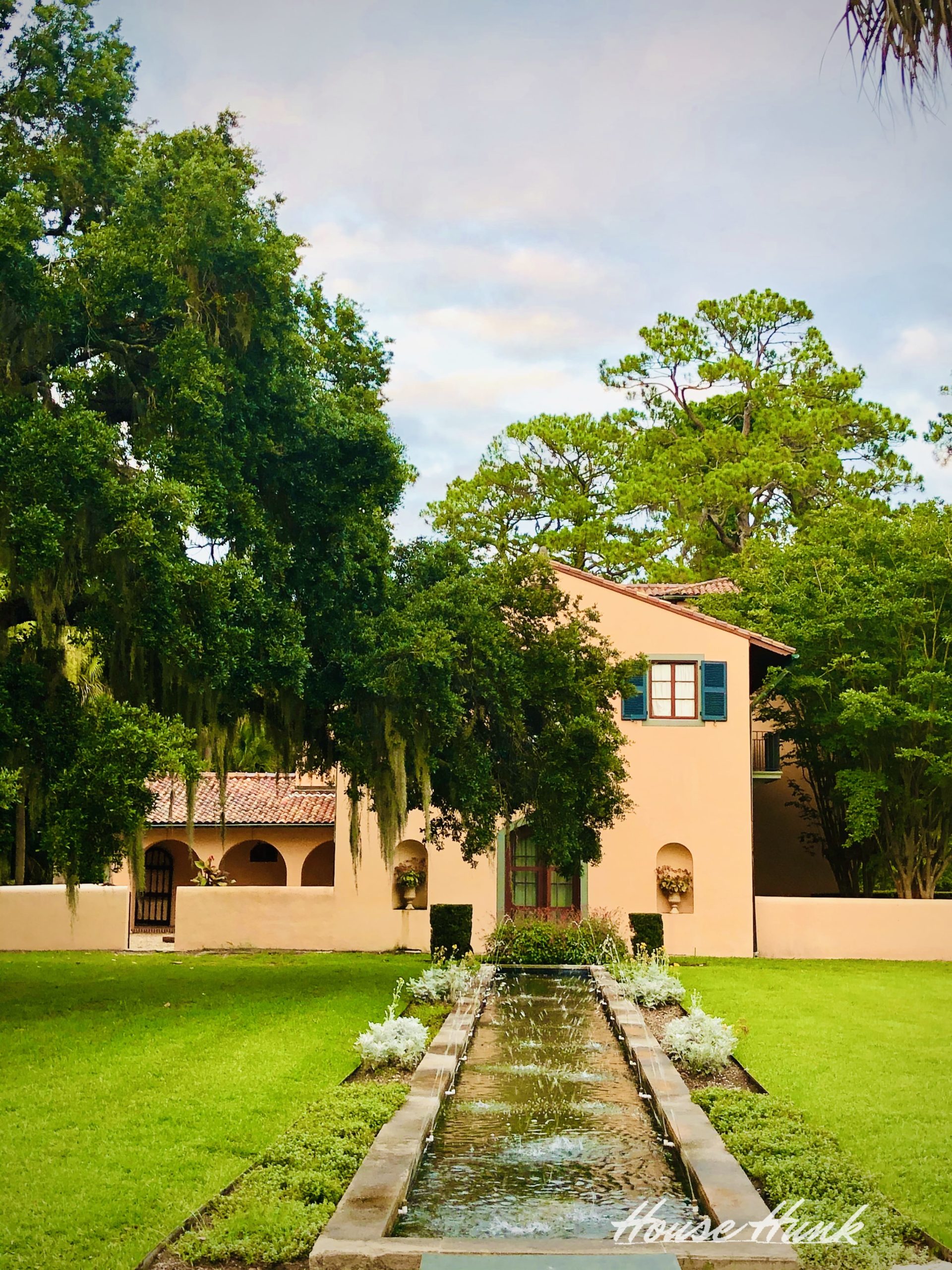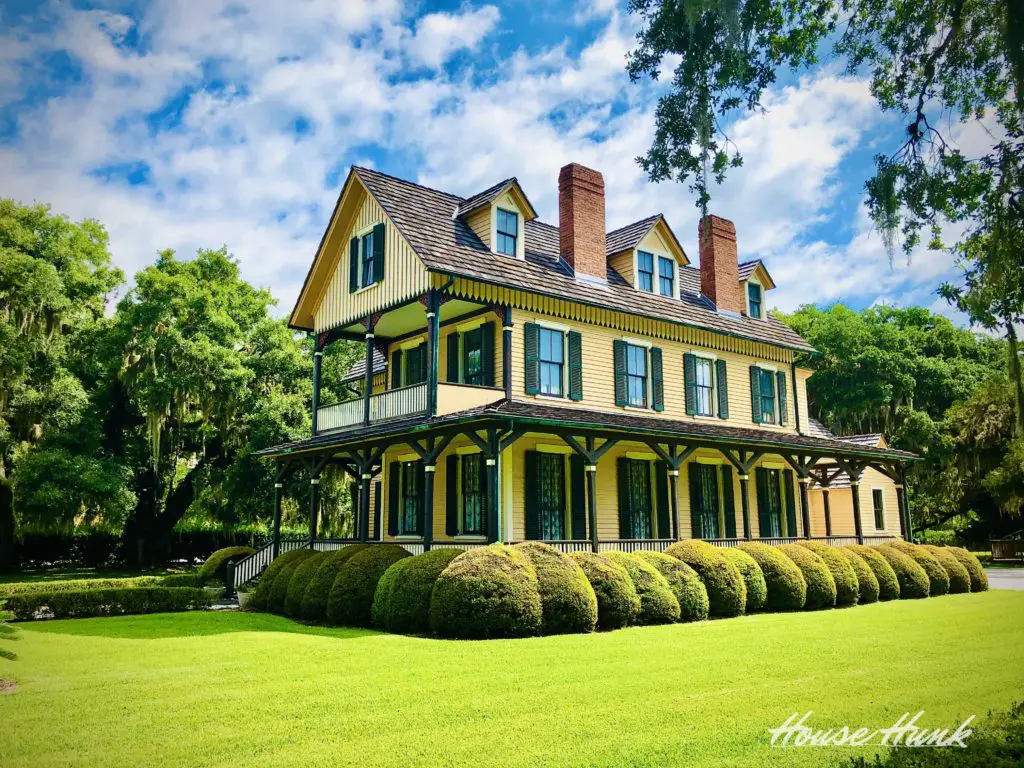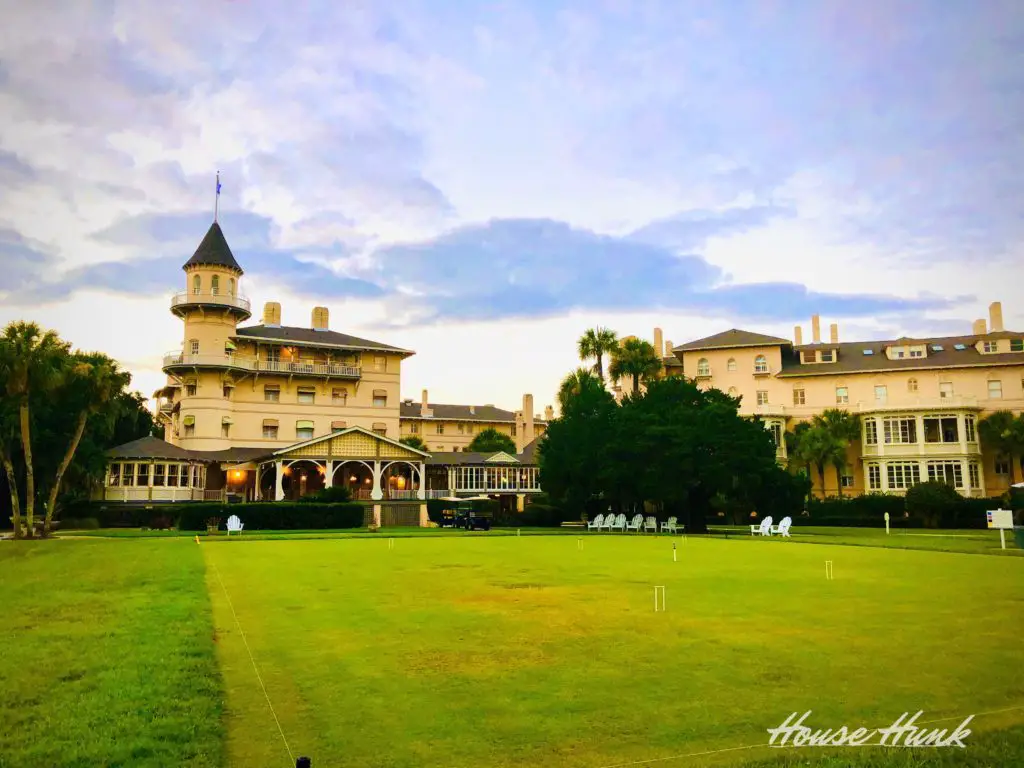 Take a step back in time and tour the grounds of the Jekyll Island Club Hotel. Once a vacation retreat for J.P. Morgan, Joseph Pulitzer, William K. Vanderbilt, and Marshall Field, the opulent lifestyle is preserved as part historic district part resort. Kids will enjoy horsedrawn carriage tours, or simply riding their bicycles along the quiet streets in search of grazing deer.
4. BIKING ON JEKYLL ISLAND
Hopping on a bicycle and cruising around is one of the best ways for exploring Jekyll Island. There are approximately 20 miles of bike paths and trails on Jekyll Island. Kids can safely ride their bikes next to the dunes of the breezy shoreline, or under the Spanish moss-covered trees on the grounds of the Jekyll Island Club Hotel. There is very little elevation change on the island, so even the littlest cyclers should have an enjoyable bike tour of this state park. If you didn't bring anything to ride on, don't worry, there are a handful of options for bike rentals on Jekyll Island.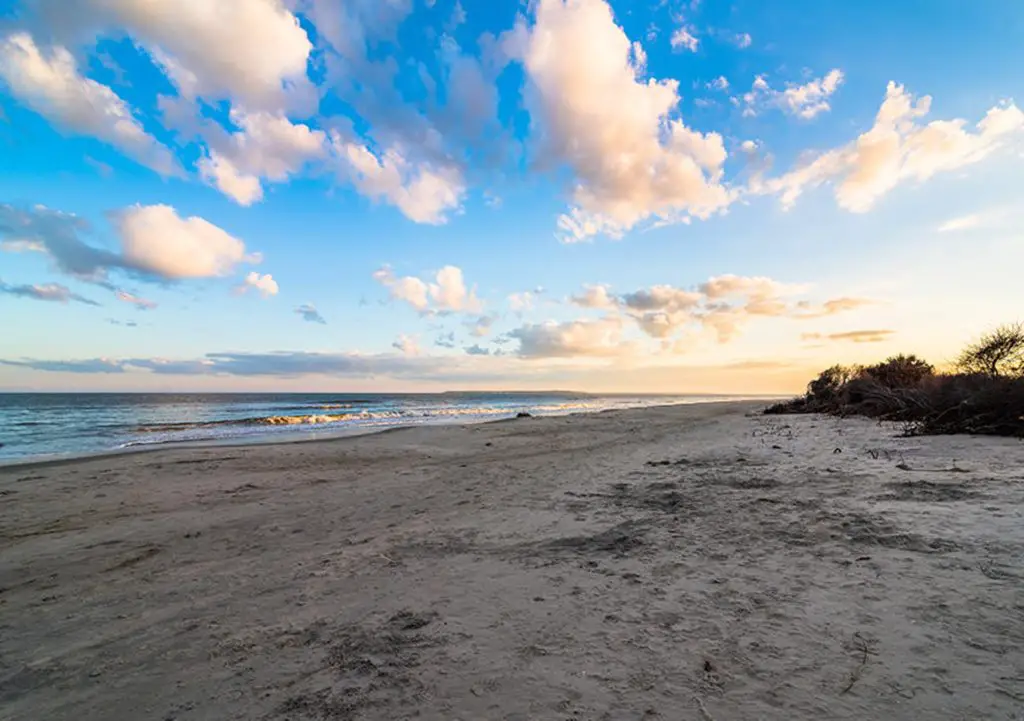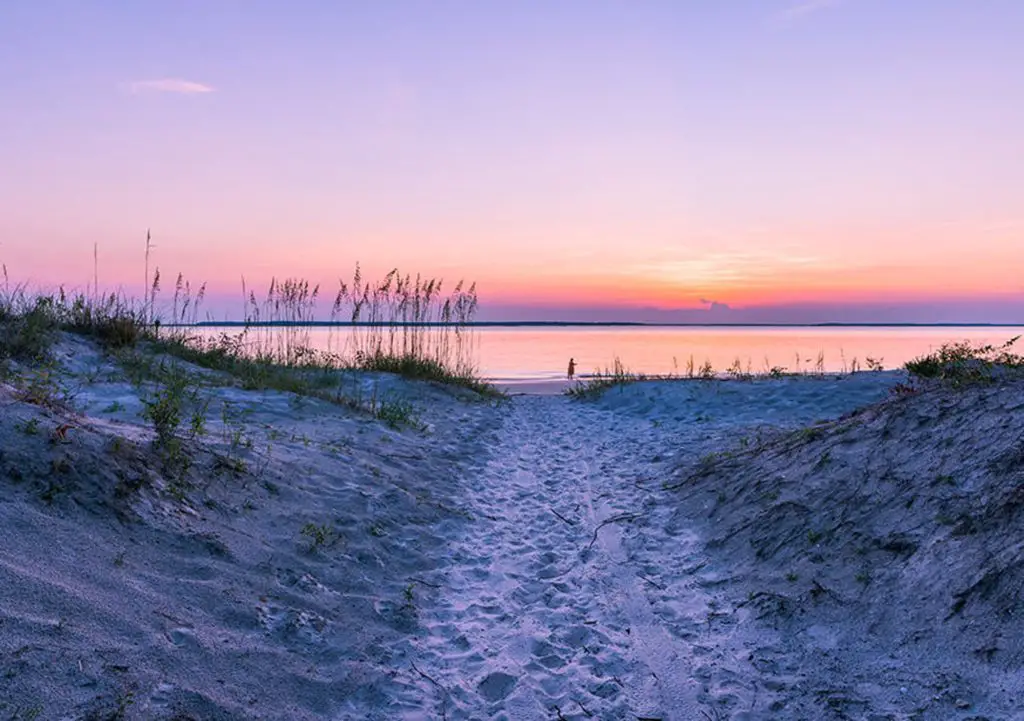 There are 10 miles of beaches on Jekyll Island, and each one offers something unique. If you wondering about what to bring to Jekyll Island, make sure a towel and sunscreen are high up on the list.
The Jekyll Island beaches are as follows:
Driftwood Beach is like stepping onto another planet and is a must-see for your little explorers.
Great Dunes Park is your destination for sand, surf, and relaxation.
Glory Beach, located on the south end of the island might be recognizable from scenes from the Civil War movie Glory.
St. Andrews Beach is the perfect location for a sunset picnic with its large picnic area and frequent dolphin sitings.
6. SUMMER WAVES WATERPARK
One of the more popular things to do in Jekyll Island is spending the day at Summer Waves Waterpark. Complete with a lazy river and thrilling waterslides, Summer Waves is the ultimate contrast from the rest of the island's peace and quiet.
If you need to take a break from romping in the waves, check out Jekyll Island Mini Golf. Located across the street from the Atlantic Ocean, there are 2 courses, one is geared towards the little ones, and one is a bit more advanced. Tickets can be purchased per game, or you can even get an all-day pass to play from morning until early evening.