Horton House is a must-see for anyone that is looking for a little dose of history, and to see some alligators in the process!
THE HORTON HOUSE ON JEKYLL ISLAND
While biking on Jekyll Island, we like to stop at the Horton House. The Horton House is a historic landmark, on the northern tip of the island, on Riverview Drive. The house was constructed by Major William Horton in 1743. Horton was in charge of the British troops stationed at Fort Frederica, on St. Simons Island. Aside from his career in the military, he also built the first brewery in the state of Georgia (a colony in those days), and brewed his beer there. The ruins of the brewery are located nearby as well as the very old duBignon Cemetery.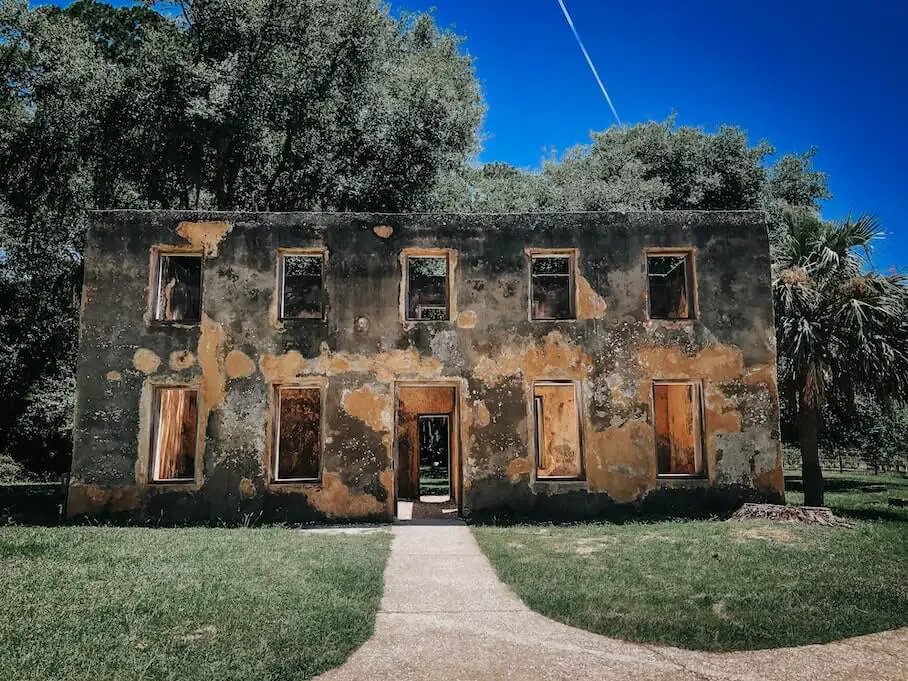 Though expected, I still find it interesting how local materials were used in the construction of the Maj. Horton's house. If you look closely, you can see the seashells packed into the plaster.
There are several trails behind Horton House. We like to take the short hike through the forest to Horton Pond. Horton Pond has all sorts of local wildlife including alligators, bald eagles, and turtles. I highly recommend loading up on some bug spray or mosquito repellant. There is almost no breeze on the trail and the mosquitos are out in full force during the summer.
There is parking in front of the house if you are not riding bikes. However, larger vehicles like our giant van will need to squeeze in. Clearly, it wasn't a concern for Mr. Horton.