These Road Trip Essentials for Kids can make the difference between a fun time bonding on the open road, and your children asking "are we there yet?"
ROAD TRIP ESSENTIALS FOR KIDS
Call me old-fashioned, but I love a good road trip. Being on the open road with my family, the ever-changing scenery, and the excitement of the journey are all reasons why I enjoy hitting the road. Even though I love sharing the experience with my kids, I also know that having some of the right stuff for them in the car can keep them happy, and quiet. These Road Trip Essentials are perfect for very long car trips. They provide entertainment, engagement, and help keep everyone comfortable and cozy!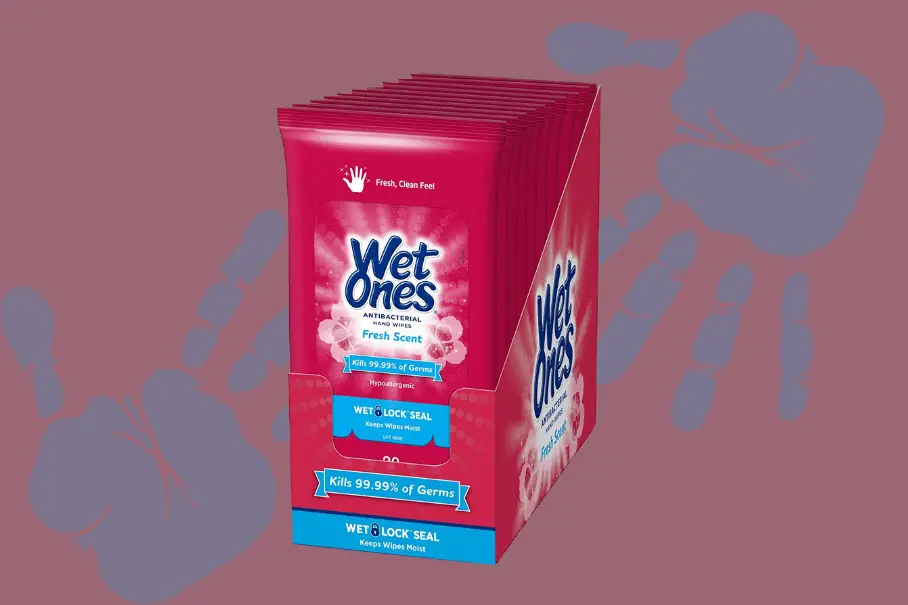 Antibacterial wipes are very useful for all sorts of situations. First of all, kids' hands can get pretty grimy even on a car trip. From french fry grease to who-knows-what on the truck stop doorknob, if there is a mess then they are touching it. You can use these wipes to clean off your little travelers' hands or wipe up some small spills that may happen while driving.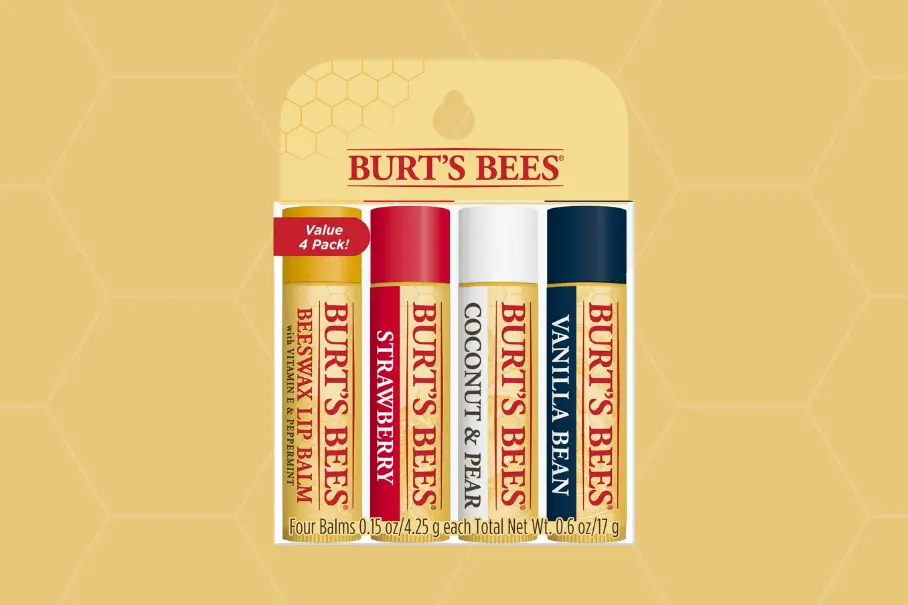 If you have a kid who is prone to chapped lips, then you know that the issue can arise at lightning speed. Toss some lip balm in your travel bag and you can address the situation as soon as you detect it. Now the trick is, getting them not to lick off all the tasty lip balm.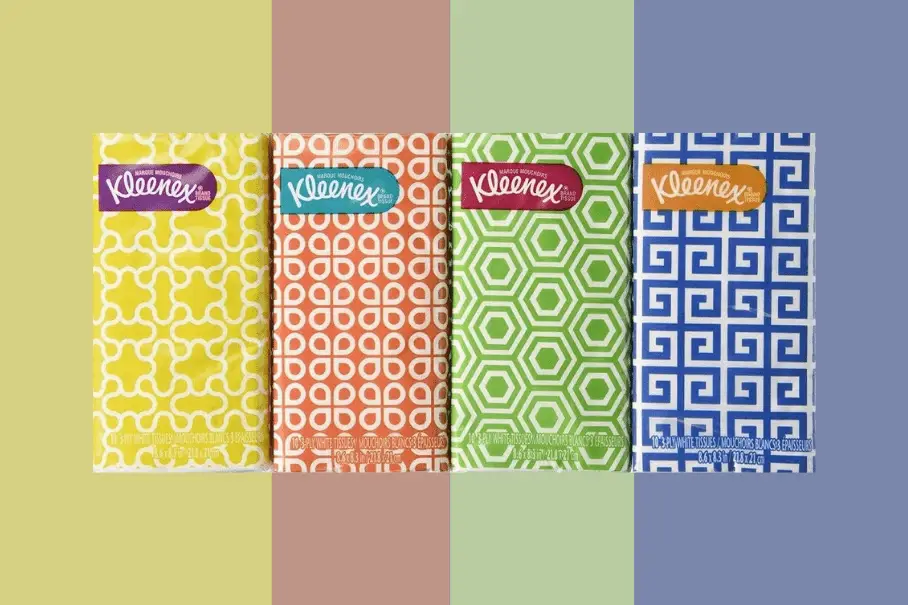 Runny noses, car sickness, the drive-thru forgot to include napkins. Packets of tissues can keep the chaos to a minimum. The choice is yours, with aloe or without. Aloe is great for bodily issues, but tissues with it are useless if you need to clean your glasses or wipe something off the windshield.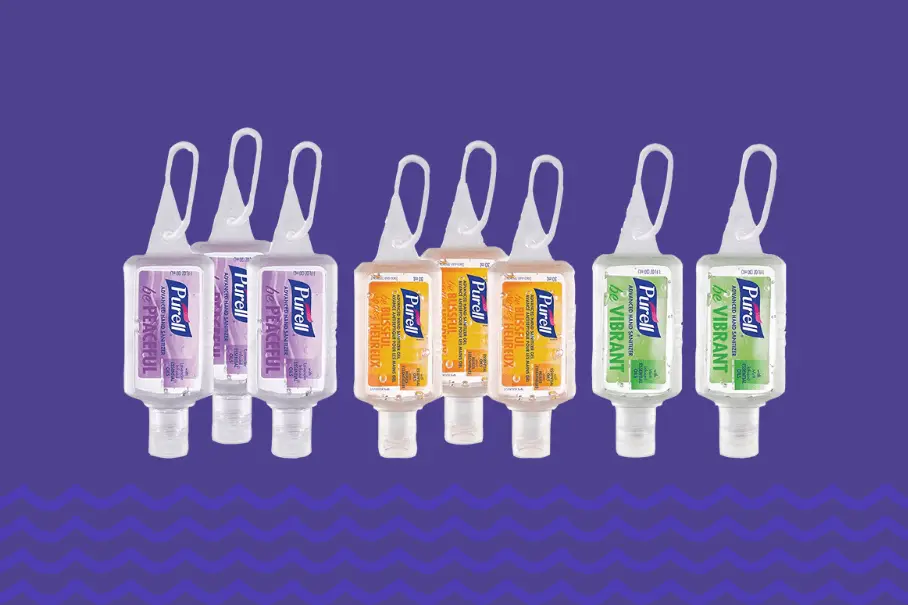 Much like antibacterial wipes, hand sanitizer ranks high on our list of road trip essentials. Just make sure you lean more towards antibacterial, and farther away from nonsterilizing kiwi strawberry scented. We've all been in some convenience store bathrooms where the surfaces seem to do more harm than good. The small hand sanitizers that can clip onto a bag strap are great because you can bring them with you and not have to constantly remember to grab a bottle.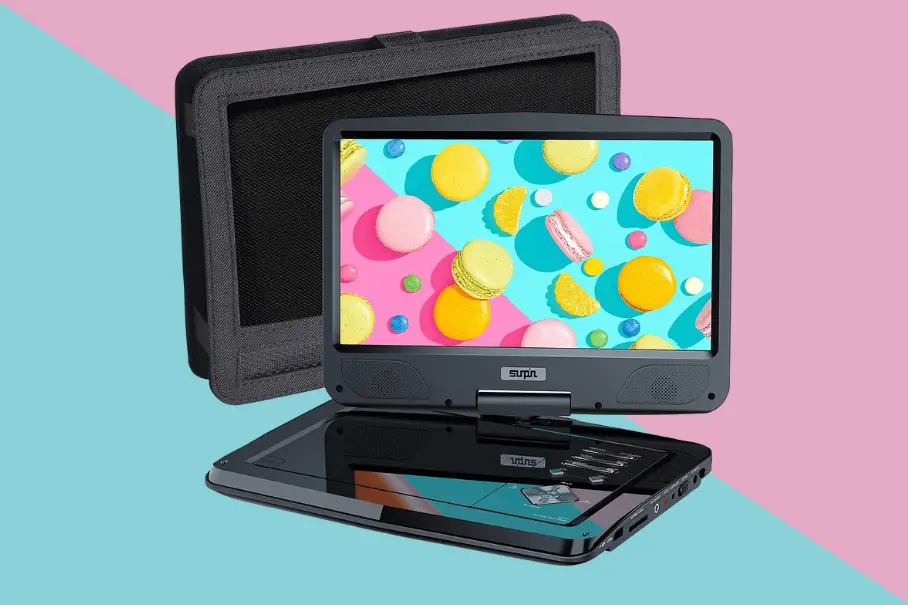 I am all for kids zoning out and looking out the window at the scenery when traveling long distances. I am also aware that most kids can only do that for so long before they are getting antsy. A portable DVD player comes in handy when the kid's boredom turns into an annoyance for the driver.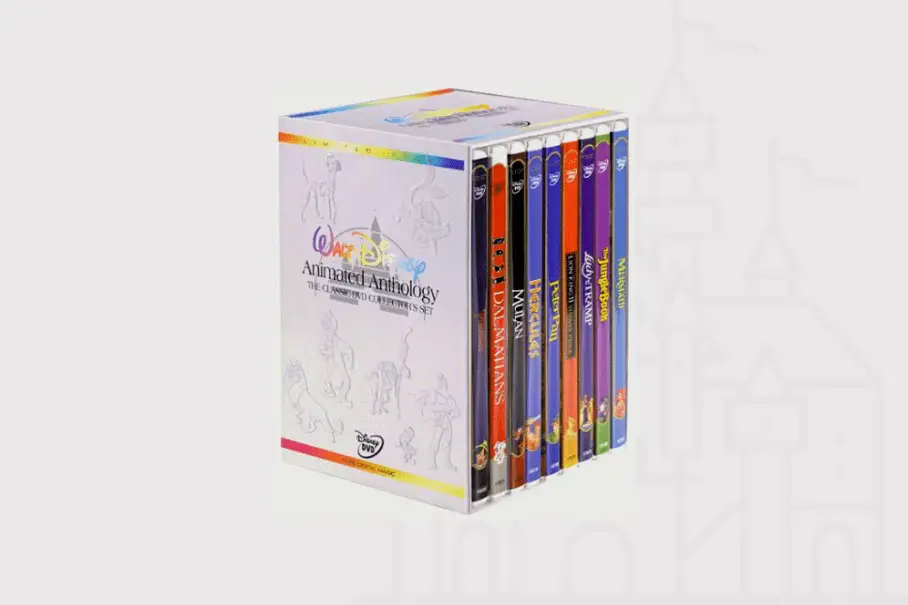 Well, what good is a DVD player without some DVDs? The longer the video, the better, if you ask me. If you can get a season of their favorite series, put it on autoplay, they will be occupied for the long haul.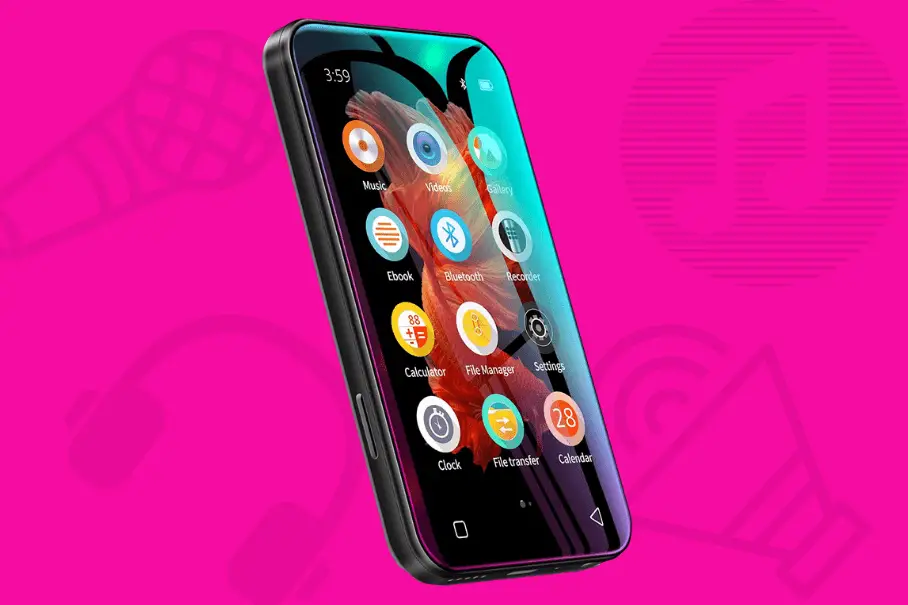 I love satellite radio, but my tastes in music and my kids' taste in music tend to differ, especially if I am in the driver's seat for many hours. Kids can only handle so much NPR. Create some playlists or download some podcasts to keep them from complaining about your smooth jazz or power ballads pumping over the speakers.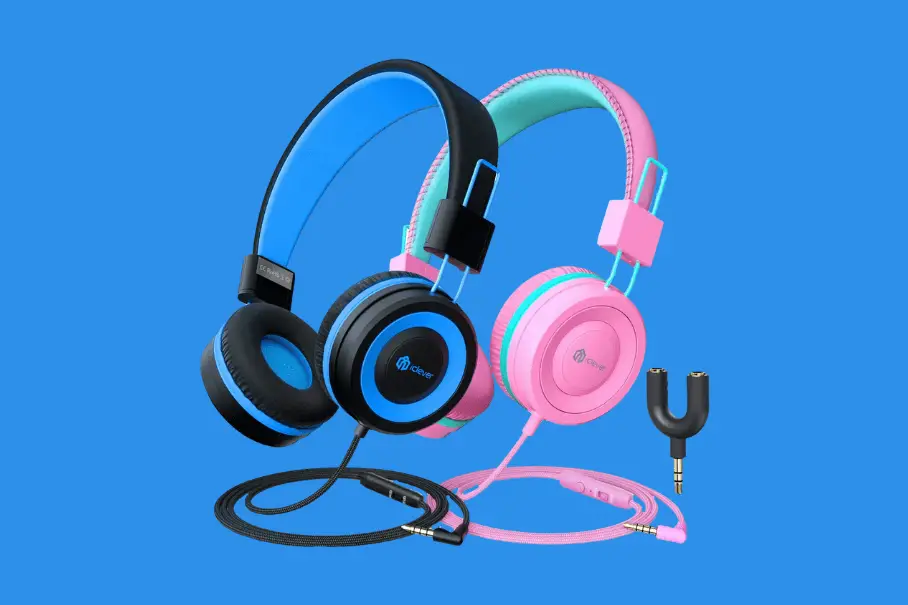 What good are all those DVDs if you have to listen to them?! We were driving to Jekyll Island once and we brought along some DVDs and a portable player for the kids, but no headphones. It was a great way for me to learn the words to all the songs in the movie Frozen, however, I was not interested in learning all the songs in the first place. Get a pair of comfortable headphones that are easy to wear, and if you go with Bluetooth, just make sure you have a way of charging them in the car.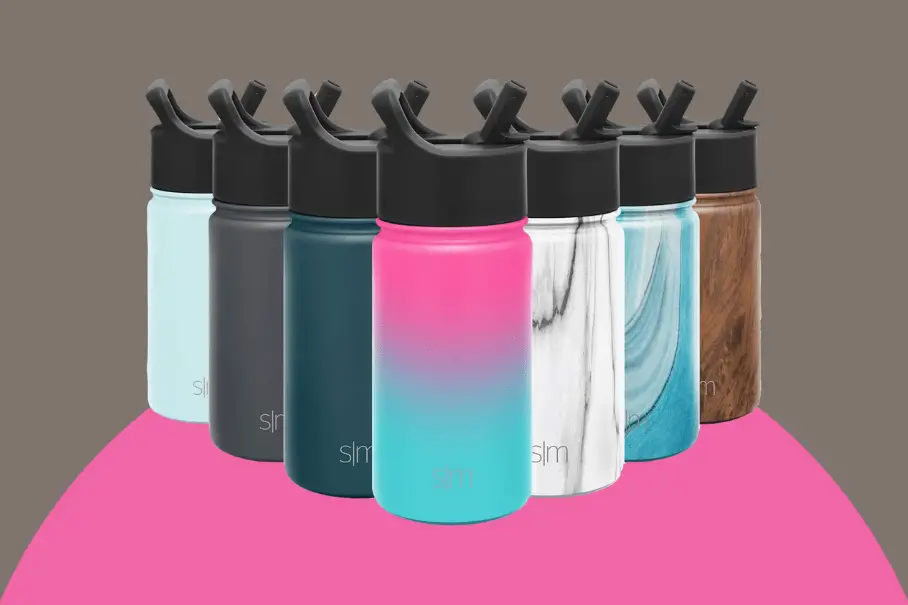 Kids require a lot of liquids. Their little growing bodies tend to get dehydrated rather quickly. Keep their thirst quenched. I like insulated bottles because they do not sweat like a regular water bottle.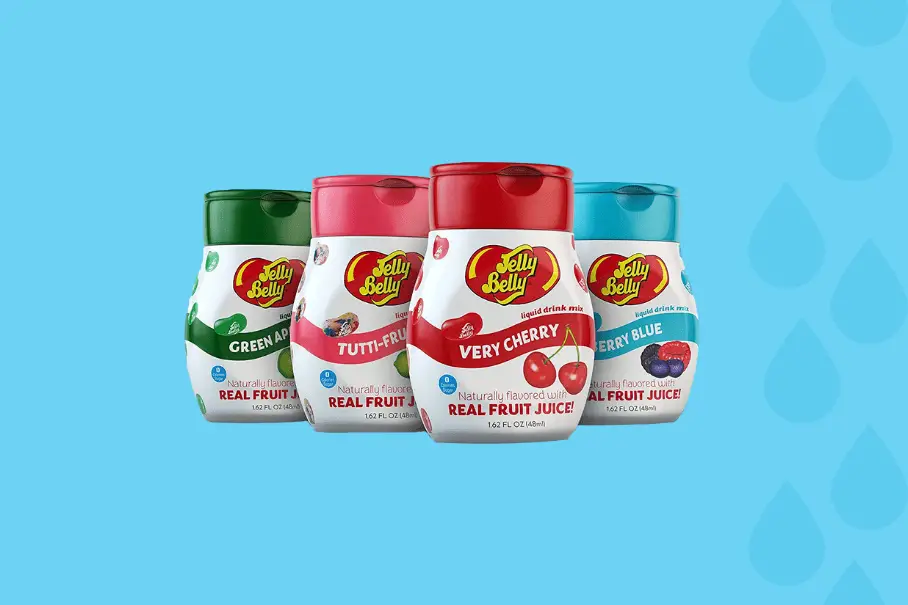 Now, kids may be thirsty all the time, but getting them to drink plain water all the time can be a challenge. Heck, it is a challenge for me to drink plain water all the time too. I like water flavoring drops because you are not stuck to needing to make a gallon of fruit punch like some of the powdered packets create. You can grab a couple of different flavors for the same price as a few fancy iced teas from a gas station. And the squeezy juice will last a lot longer.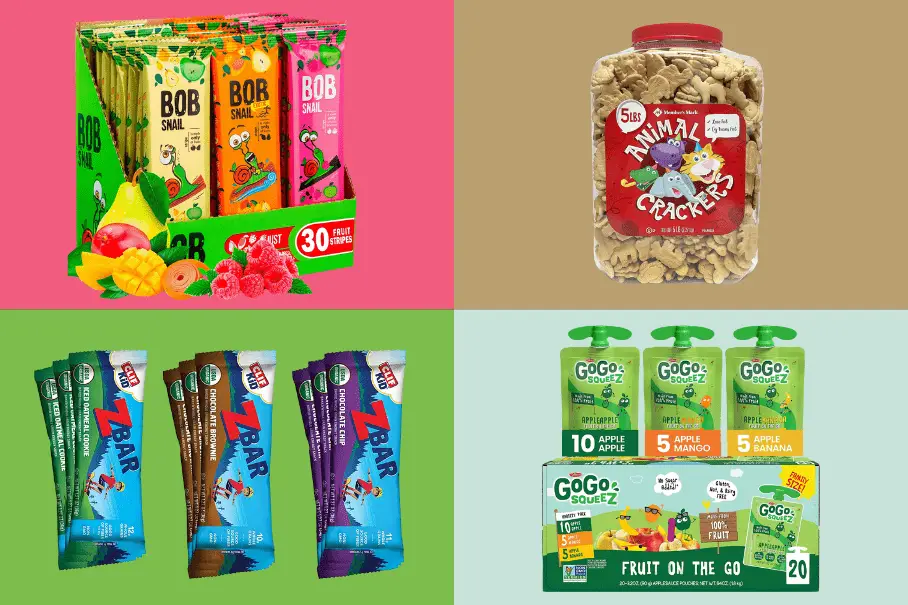 We tend to plan our departures for road trips so we hit the road as far from a normal feeding time as possible. If we have a few hundred miles ahead of us, I don't want to be trying to find a drive-thru a couple of exits from our jump-off point. We load up a bag with a big variety of snacks. I am not advocating skipping mealtime, but on a long car trip, I would rather my kids snack until satisfied vs. prolonging our arrival. The healthier the snacks, the longer they can ride without complaints.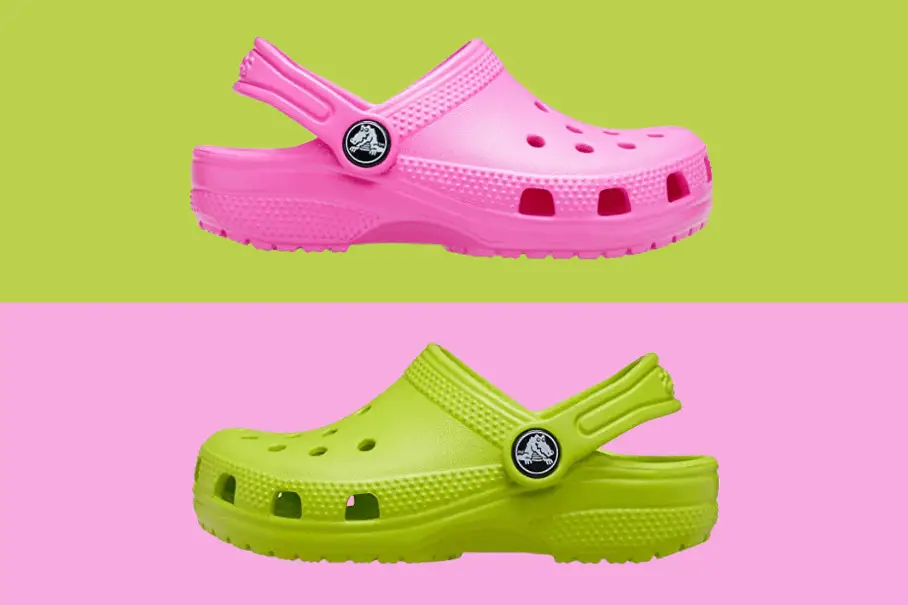 Crocs are terrific for little travelers with little bladders. Just being honest here. Imagine your kid needs to use the bathroom, right away. You race to the next exit, cut off a few people, pull into a parking spot, all stressed out, and then need to help your kid put on shoes that they kicked off and possibly tossed under the front passenger seat. You got laces to help tie. Could end in tragedy. At least with Crocs, your kid can slide them on with no adult assistance required before the mad dash to the restroom.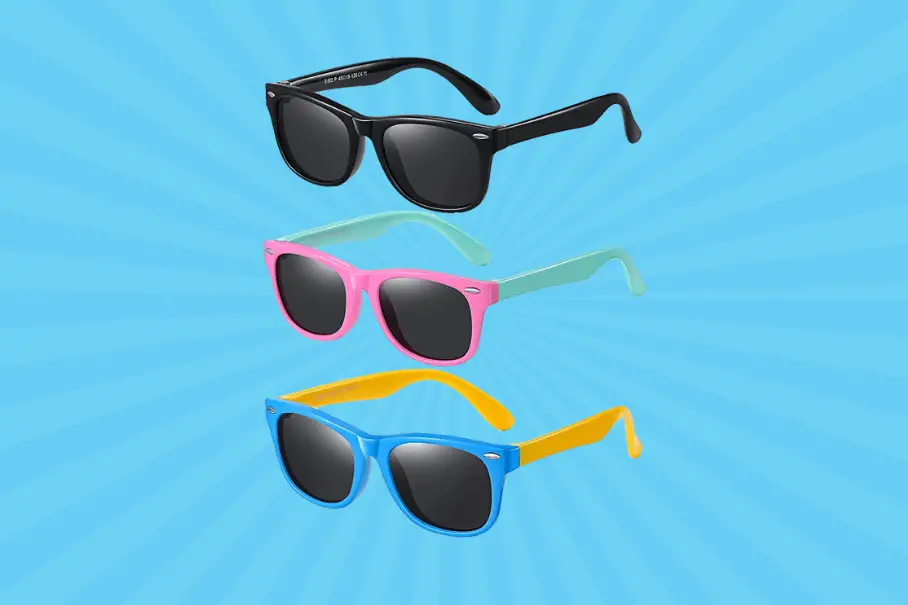 If your kid's eyes are sensitive to sunlight, the choice is yours. Either they wear some stylish kids sunglasses on vacation, or they wear yours.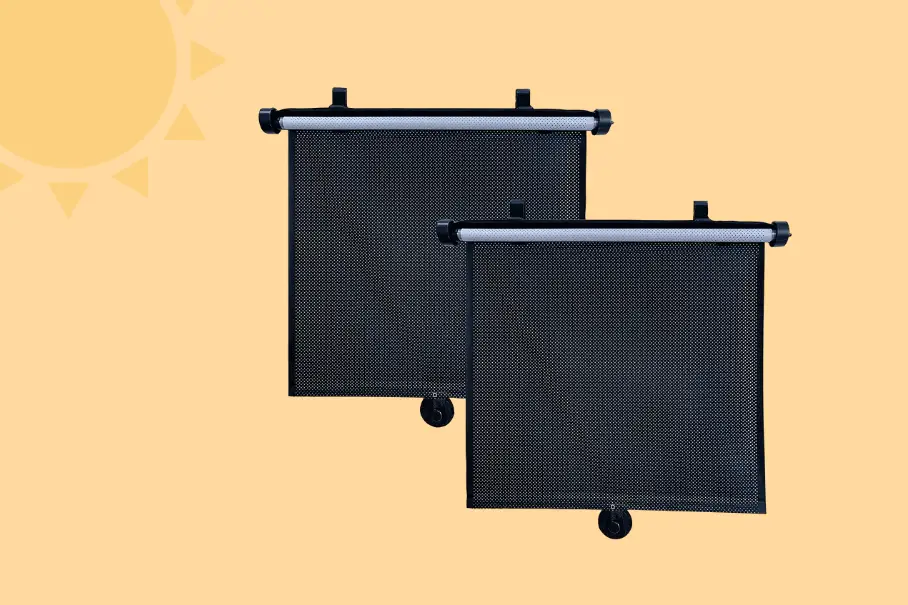 I used to have a terrible fear of falling asleep in the car as a kid. For some strange reason, I did not want another kid in the next car to be able to see me sleeping and drooling. If I had a window shade as a kid, I probably would've napped more on car trips.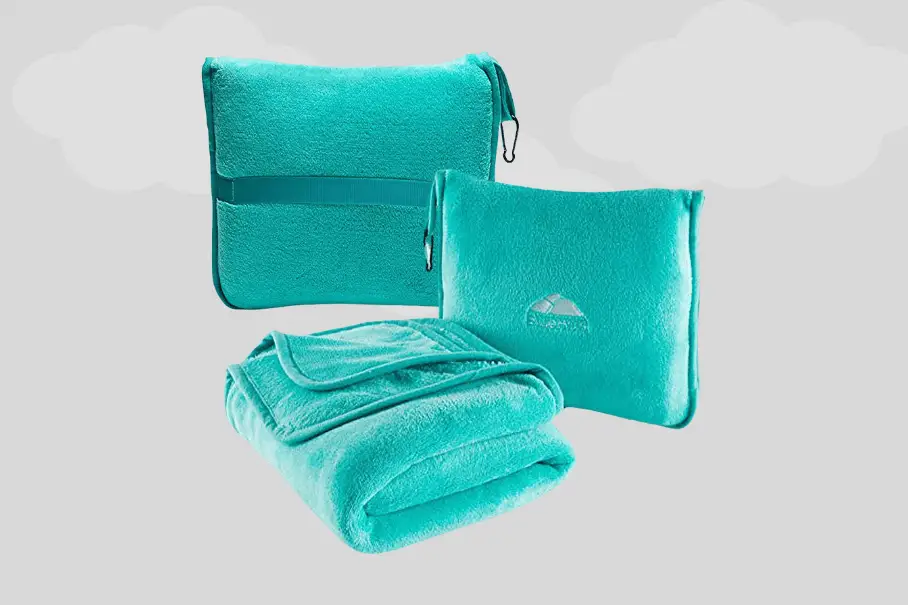 If you plan on driving into the night, passengers will be happy to snuggle up in a cozy travel blanket and take a rest. Blankets that stuff into a small bag that can double as a pillow is like a mini luxury in the back seat.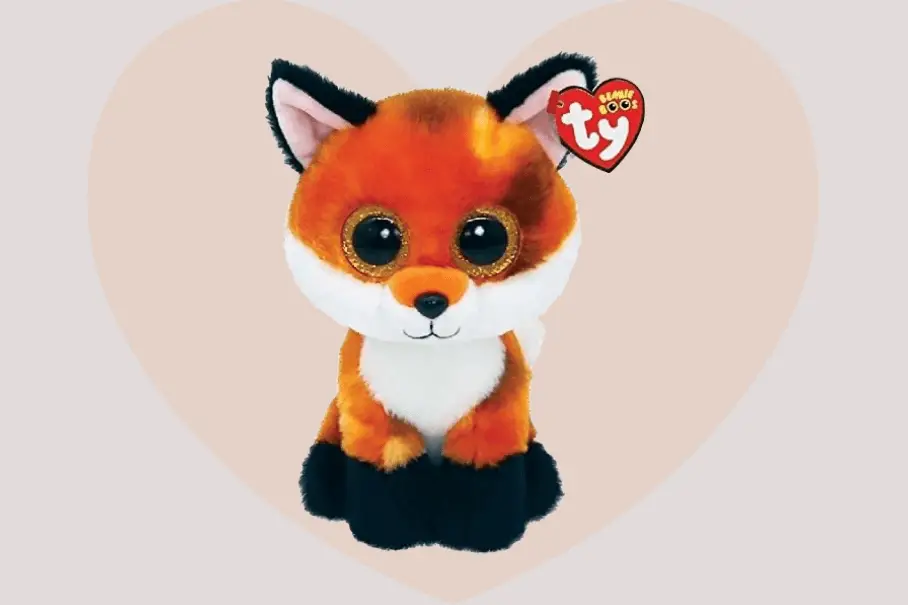 Either bring your child's favorite stuffed animal or have one that is specific for traveling. It's up to you. I have reminded one of my kids that if we are on a super active journey, with different hotels and campsites, maybe Little Fox should sit this one out, and he brings one that might not mind being left behind in Texas.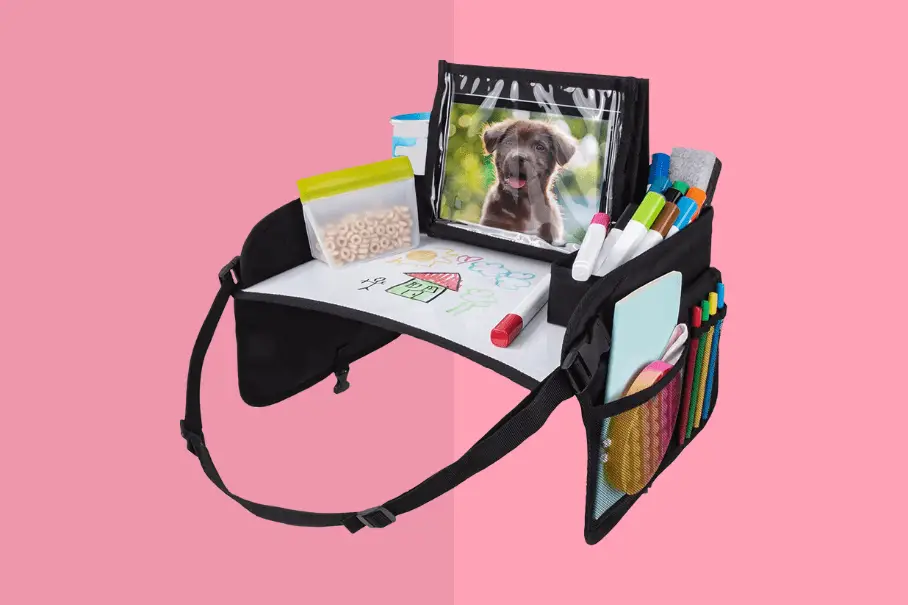 Travel trays are useful for propping up tablets, DVD players, or when a small work surface is needed for coloring or reading books.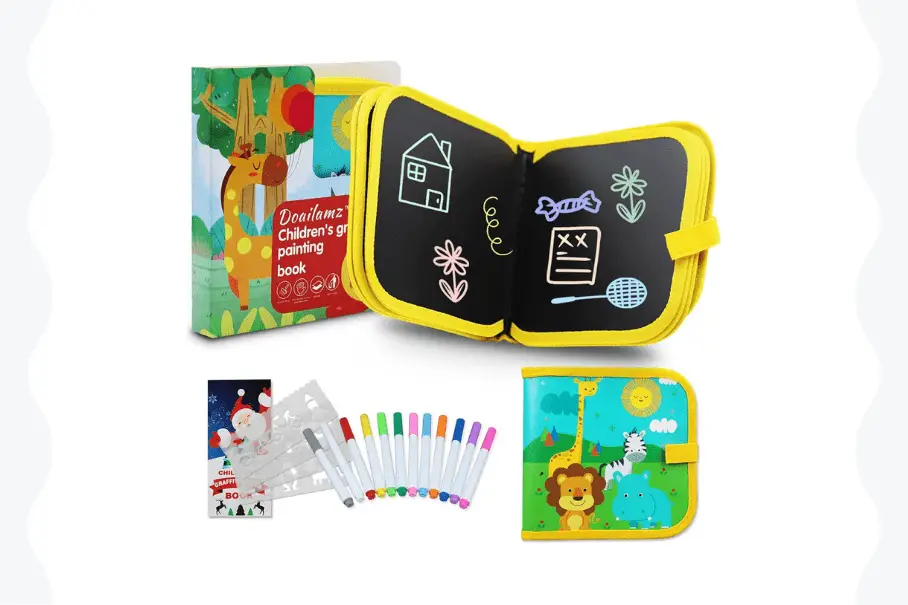 Drawing in the car can be tough, especially in stop-and-go traffic and on bumpy roads. Save a few trees and bring along a dry erase sketch pad. Kids can draw, start over, and draw some more!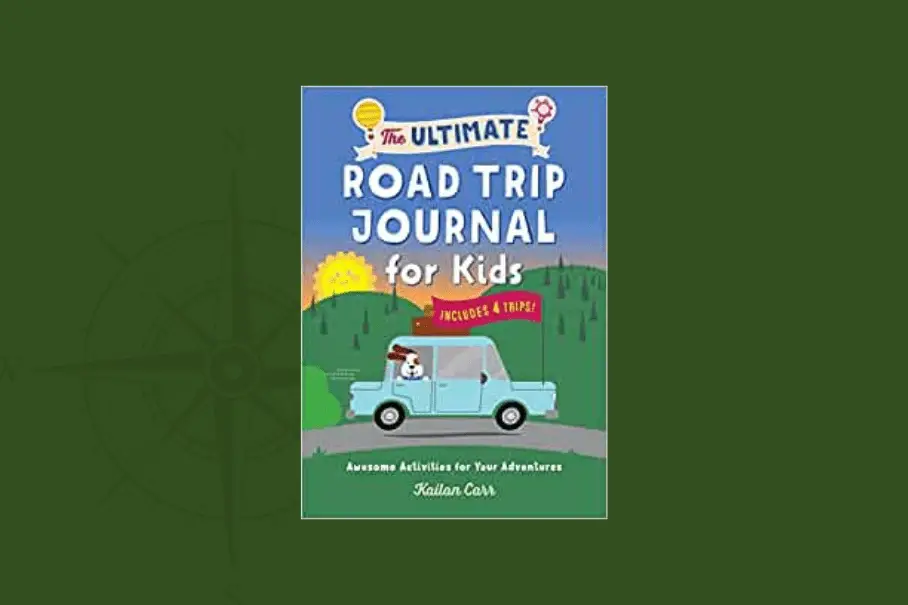 Documenting their journey is wonderful for children. Even if they did not participate in the planning of the excursion, they can still feel like an integral part of the team by writing about their experiences in a travel journal. Some journals also come with games like mazes and word searches, as well as stickers.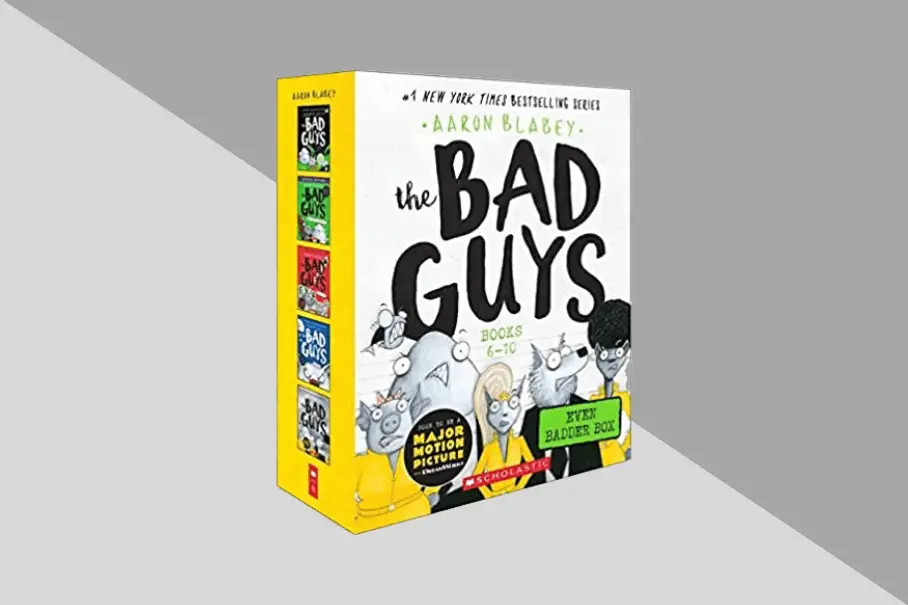 A book or two is helpful for kids to focus on something other than the number of miles and minutes that are left to go. Hopefully, your child doesn't get car sick while reading in a moving vehicle. If they do, perhaps limit the reading to short amounts of time.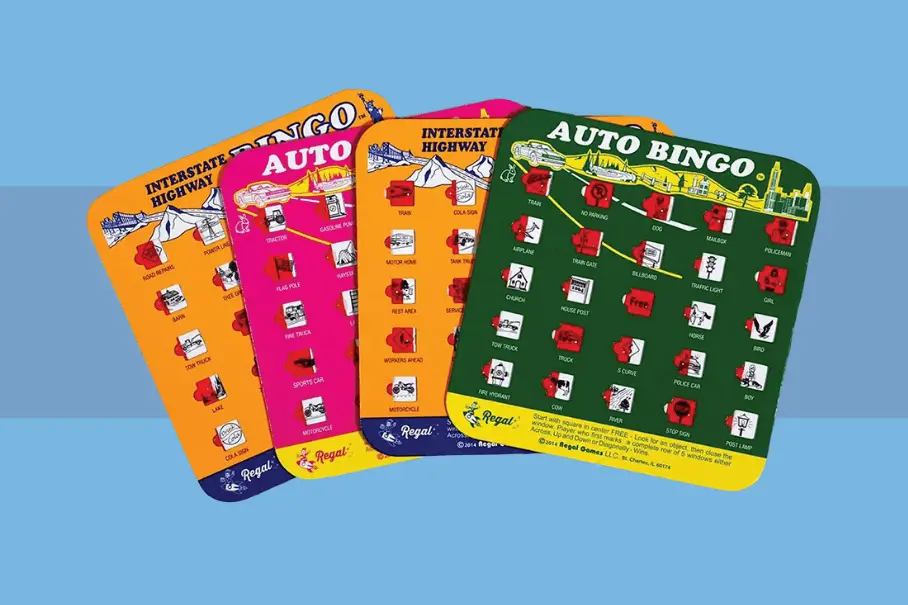 Road trip essentials also includes games for the family, including the driver! Travel Bingo can keep your kids engaged and looking out the window for a long time. The games can either be quick and easy (bird, tree) or hard and take forever (cattle ranch, palm tree).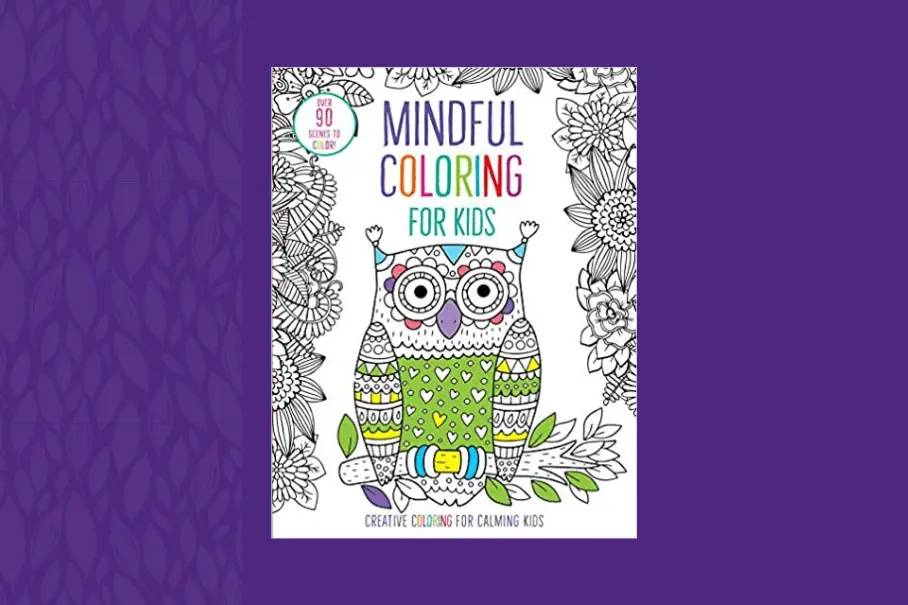 If your little travel companion is the creative type, a coloring book can help pass the time. They are a great way to relax and calm down, as long as there is plenty of daylight.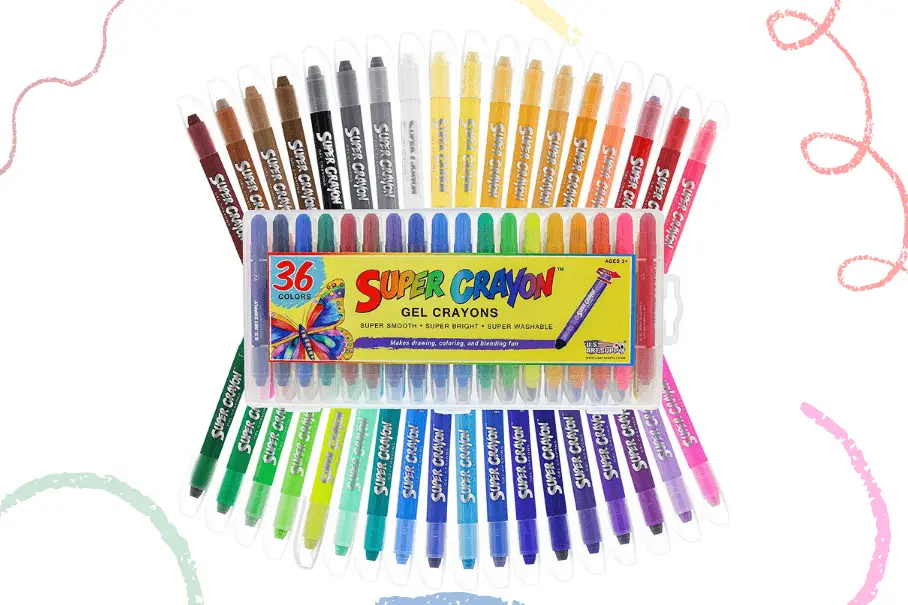 Crayons and coloring books, a perfect pair. Washable crayons are nice, just in case one of them gets left in your car while you are hiking in the Nevada desert.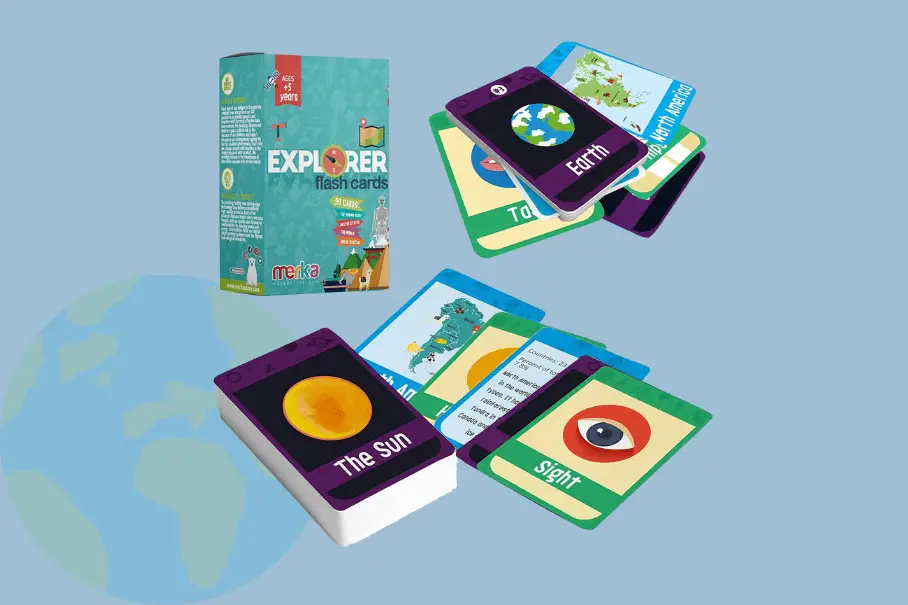 We try to bring something educational on car trips, even if it is summer break. Kids crave knowledge, and sometimes there are only so many videos to watch before they want something a little more substantial for the brain. Flashcards are great because they usually cover a broad subject matter in little snippets. It's also fun when they use the flashcards to test the driver's knowledge (I'll admit, European rivers have never been my strongest suit).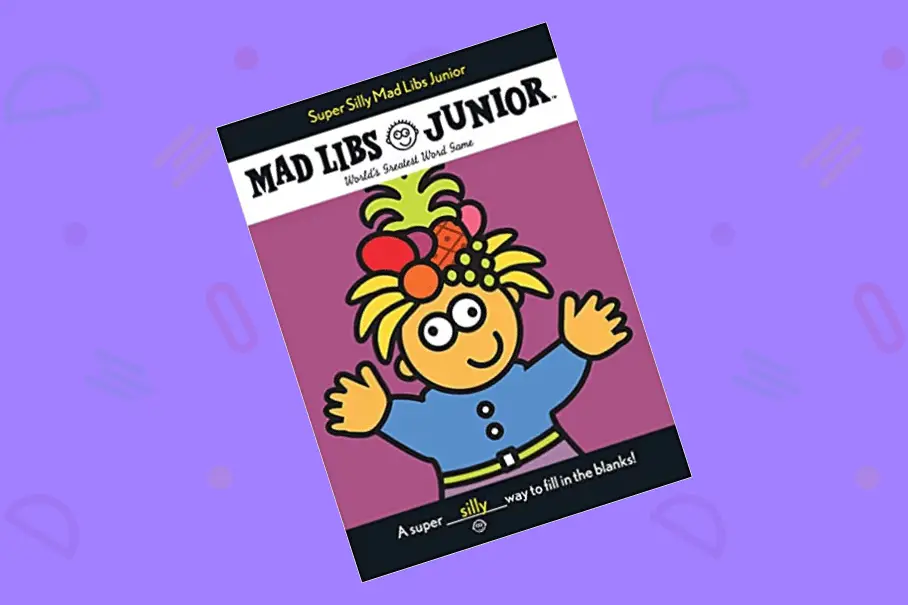 Well, if town names like Humptulips, Washington doesn't get your kids giggling, then Mad Libs surely will. Not only is it a great way for kids to learn about verbs, adjectives, and nouns, but it is also fun to see just how smart and silly your kids are!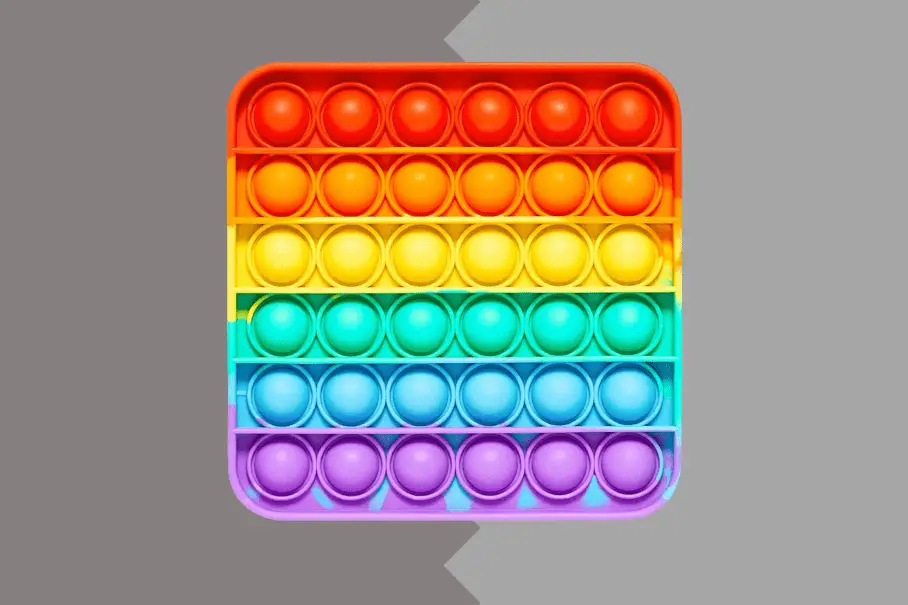 When all else fails, fidget poppers don't. They are like an infinite amount of bubble wrap and are not too noisy.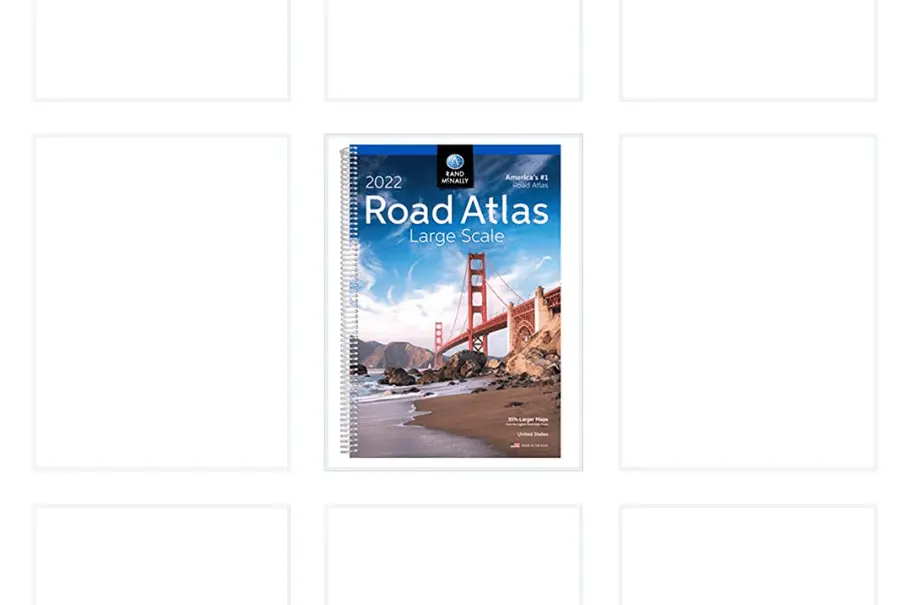 My kids love to explore. It doesn't matter where we travel to, they just love going and doing. A big atlas is great for them to follow along as we progress down the highway. It's also great to explore new areas on the map, and also find the occasional town with an unfortunate name (looking at you Humptulips, Washington). Get an atlas that is spiral bound so they are not trying to manage a giant folding map in the back seat.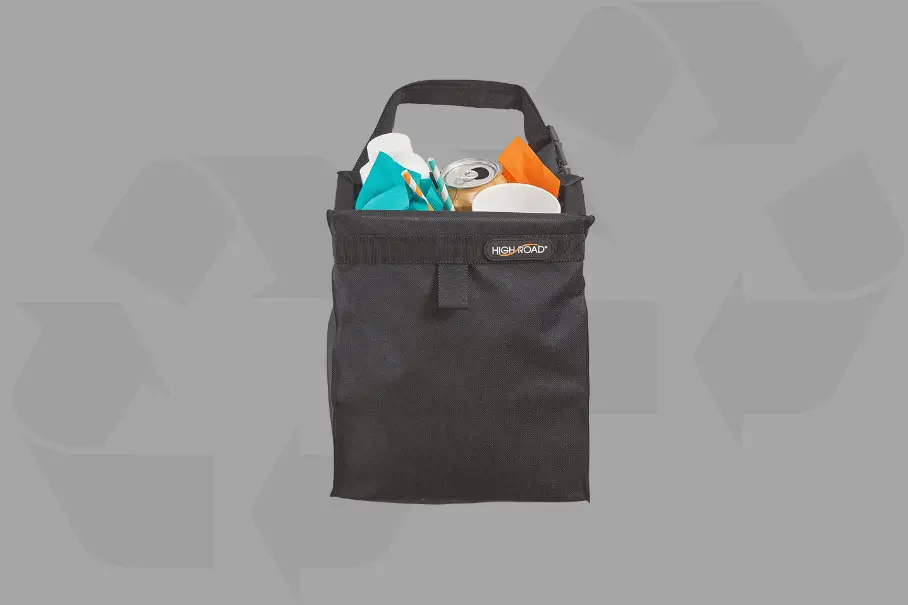 Fast food bags are great in a pinch for collecting trash. But, they are not too helpful at keeping liquids contained. I try to have my kids keep their drink cups out of the food bag, but every once and a while, one sneaks in. Too bad they are not drip-proof like these useful car trash bags! Hang them around the headrest in front of your child and then can throw wrappers, stray french fries, and yes, even a little bit of leftover soda. Next time you are filling up the gas tank, just empty these bags and hang them back up. No mess to contend with.
What are some road trip essentials that you always include for your family car trips?