There is no such thing as bad weather, just bad gear. These kids ski essentials are difference makers between a good day of skiing and a great day of skiing.
I recently saw a shirt that said "School Is Important, But Skiing Is Importanter". Ok, full disclosure, I am not advocating your child skips out on formal education to be a ski bum. However, I do believe that if your budget allows for it, and your geographic location provides it, having your child learn to ski (or snowboard) is a great activity. Skiing is a fun way to get in some exercise when the weather is not favorable for other sports. Skiing teaches your kids to overcome some fears, and also to work through some frustrating situations. If you have ever tried to get up off your rear end with skis on, then you know at least one frustrating moment. Skiing also gives kids an opportunity to push themselves independently, while bonding with friends.
As a dad of twin boys, and an avid skier, the mountains seem to be calling our name often. Almost as soon as our kids could walk, we had them on skis. Their first lesson was when they were 2 years old. They loved it! My first ski lesson was in 4th grade. For me, it was more of a learning curve because I had a much more acute sense of fear at that age compared to my boys at 2 years old. However, I powered through and stuck with it, and I am glad I did. I can now make some wonderful memories with my kids, while we chase each other down the mountain. Having mentioned that my first time on skis was in 4th grade, in the '90s, I must confess that my jacket of choice for that day was a down-filled, acid-washed, Bugle Boy, denim jacket. What could go wrong? A lot. That jacket after a day tumbling down Okemo Mountain in Vermont was soaking wet and must have weighed 40lbs. Having appropriate gear for skiing and snowboarding can make the difference between memory making, and nightmare-inducing. I have put together a list of essential items for kids to have while skiing. These skiing must-haves are packed in a boot bag and are ready to go when the mountains begin calling.
1. Performance Thermal Underwear Set
Moisture-wicking thermal underwear is essential for skiing. Kids can work up a sweat while going down the trails, but it can get quite chilly sitting on the chairlift, especially if they are night skiing or it's cloudy. Younger kids aren't able to fully regulate their own body temperatures, so having a performance fabric base layer helps keep their bodies warm and comfortable. Most kids are able to ski with just the thermal pants under their snow pants and be fine. The thermal top works well when used under a mid-layer like a fleece jacket.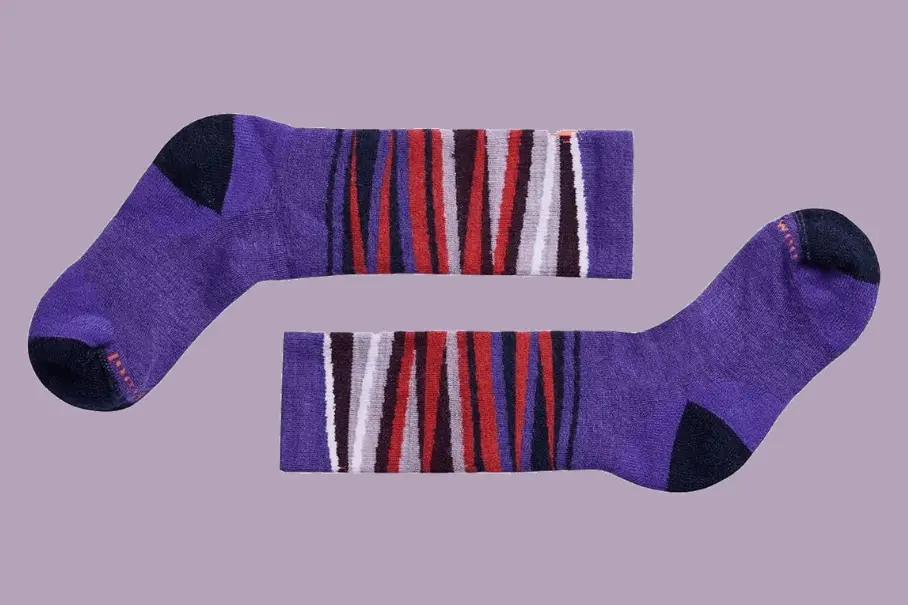 Wool socks are ideal for skiing. They pull moisture away from your feet, and they are quick drying. There are usually two reasons kids' feet get cold while skiing: 1) Their boots are too tight and the circulation to their feet is getting cut off. 2) Their feet got sweaty and the sweat is now starting to get cold and potentially freeze. Wool socks can help with the second scenario, leaving you to focus on the first scenario.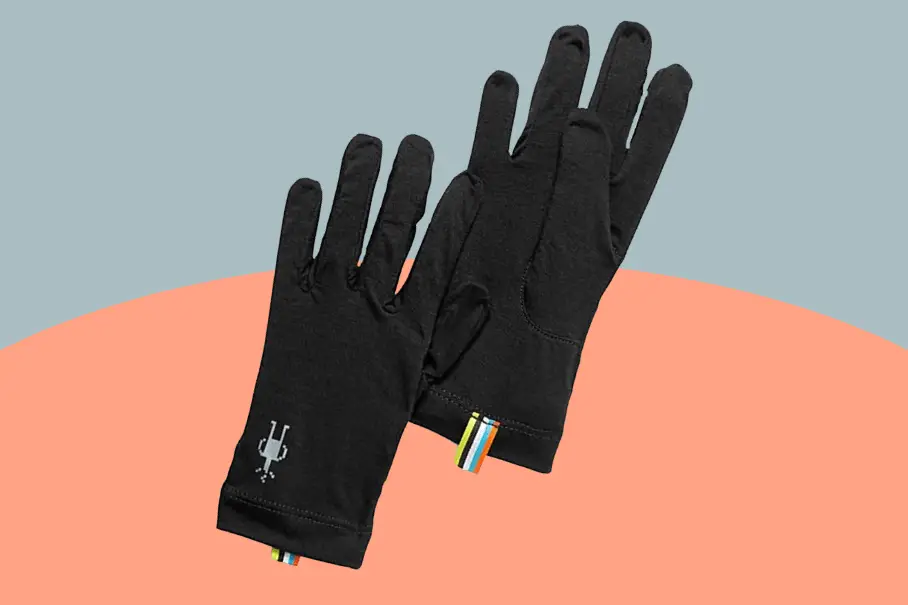 3. Moisture Wicking Liner Gloves
I pack liner gloves for our kids to take skiing. These are one of those items where it is better to have them and not need them, vs. needing them and not having them. If it gets really cold, your kids will appreciate the additional layer of warmth on their hands.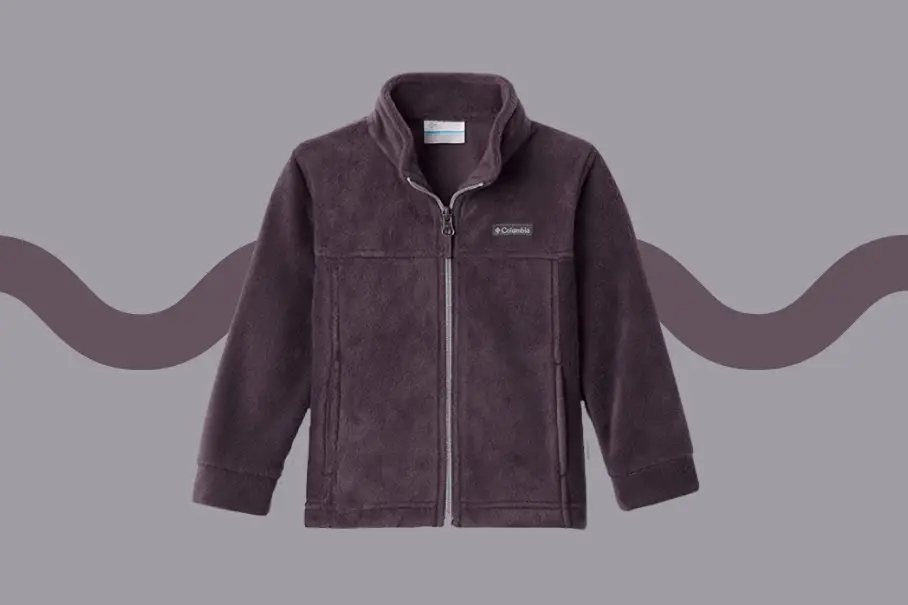 A kids' skiing must-have is a fleece mid-layer. A fleece that has a full zipper opening is great because the child can lower or raise the zipper based on how warm or cold they are getting. The full zip fleeces are also nice for bathroom breaks when little kids are dealing with too many bulky layers of clothing. Just saying.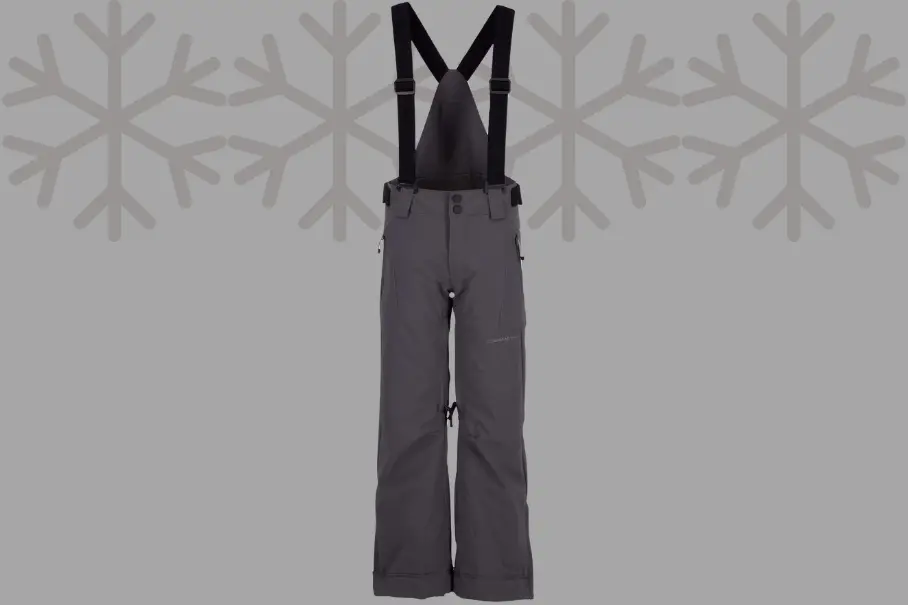 Snow bibs are great for smaller kids. Chances are the kids will be spending at least some of the day rolling around in the snow, and bibs will prevent much of that snow from winding up inside their clothes. These bibs by Obermeyer are ideal because they can extend 2 more inches. So as your child grows, so do the pants. It's nice to avoid having to purchase new bibs at the start of every ski season.
6. Waterproof & Insulated Winter Jackets
A waterproof winter jacket is essential for skiing. Between falling in the snow, rolling in the snow, and sitting on the lift getting blasted by snow blowers, kids will wind up getting snow on them, and snow tends to melt. Keeping that moisture from working its way into the fabric of a jacket and then spreading is crucial. Sypder makes some great jackets that are not only high quality but also super stylish for your little shredders.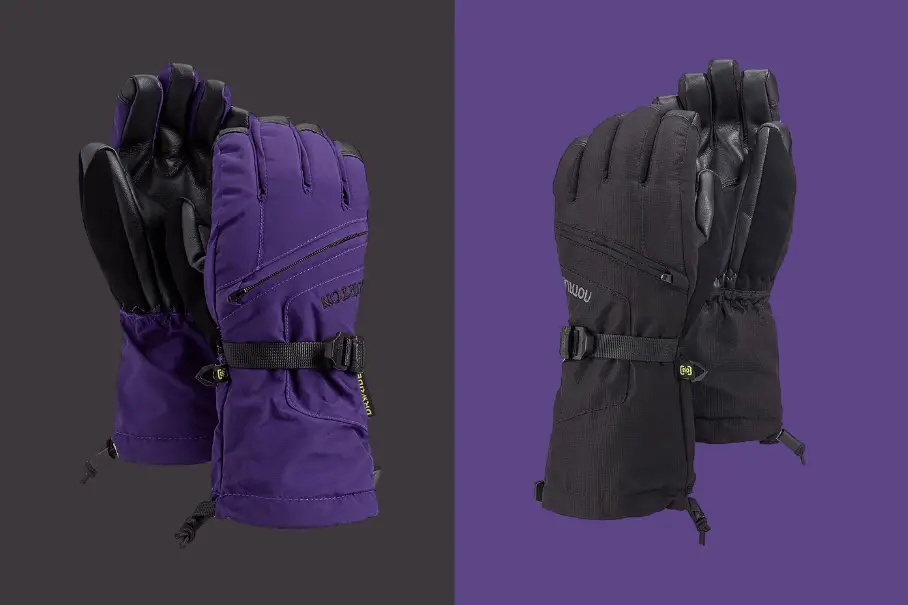 7. Waterproof Winter Gloves
Just as waterproof jackets are essential, so are waterproof gloves. If you take a couple of minutes and look around the base of the ski mountain you will see: kids throwing snow, kids wiping snow off their skis and snowboards, kids picking up and eating snow, kids chewing on their gloves, kids wiping their runny noses with their gloves…you see where I am going with this? Waterproof gloves are must-haves for skiing. If you can get a pair that also have pockets on the tops of them for holding hand warmers, then I recommend getting them. Burton makes a pair like that.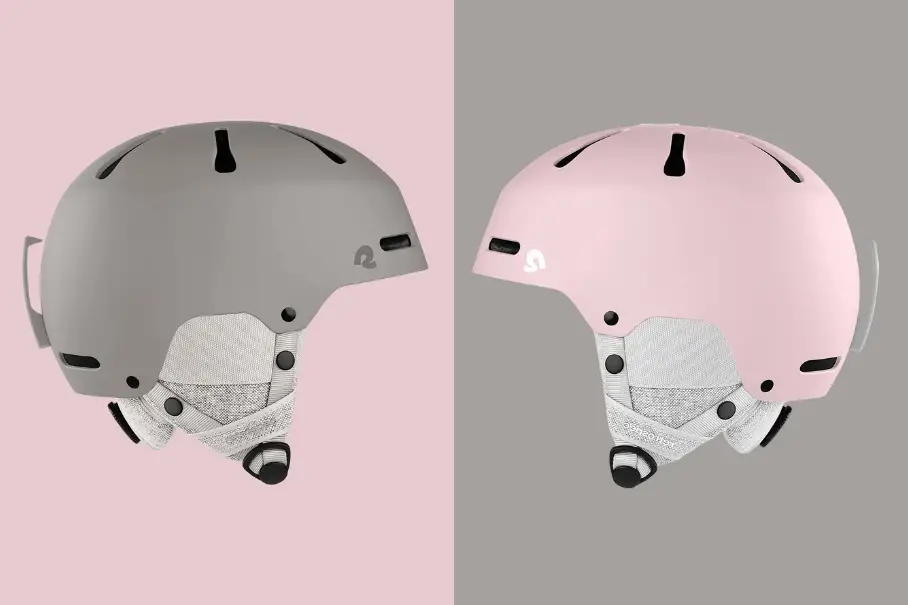 8. Ski & Snowboard Helmets
On a serious note, skiing and snowboarding are fun sports. But skiers and riders are just one turn or one stop from a potentially serious (or worse) injury. Helmets are essential, and if your kids start by wearing them, then they are forming a good habit. If your older shredders need a little convincing, they come vented, are a great place for mounting a GoPro, and some of them have Bluetooth ear covers so they can stream music.
It seems for every type of skier there is, there are that many types of goggles. I prefer to use goggles that are better with poor visibility and have better contrast for night skiing. For kids, it doesn't matter as much, just as long as they are vented to prevent fogging and fit with their helmets on.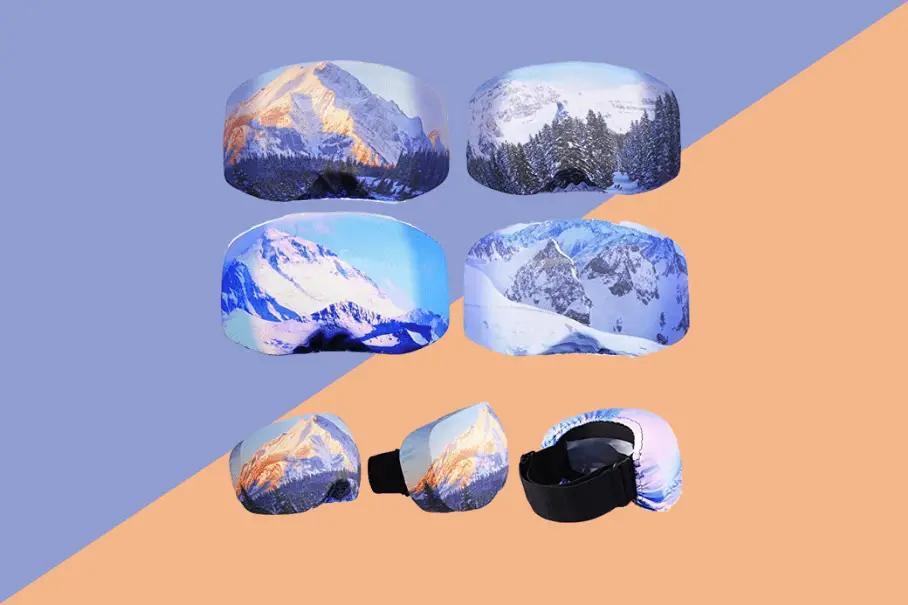 10. Goggle Lense Cover Sleeve
The safest place for ski goggles is on your face, over your eyes. Anywhere else, goggles can easily be scratched. Given all the equipment that goes into a boot bag, especially ski boots with gritty parking lot dirt on them, goggles are destined to be scuffed up. These protective sleeves for your ski goggles are pretty awesome. Just stuff the cover in your jacket pocket when not in use, and when you are packing up, or tend to keep your goggles still wrapped around your helmet, then stretch the sleeve over the lenses. Instant, portable protection.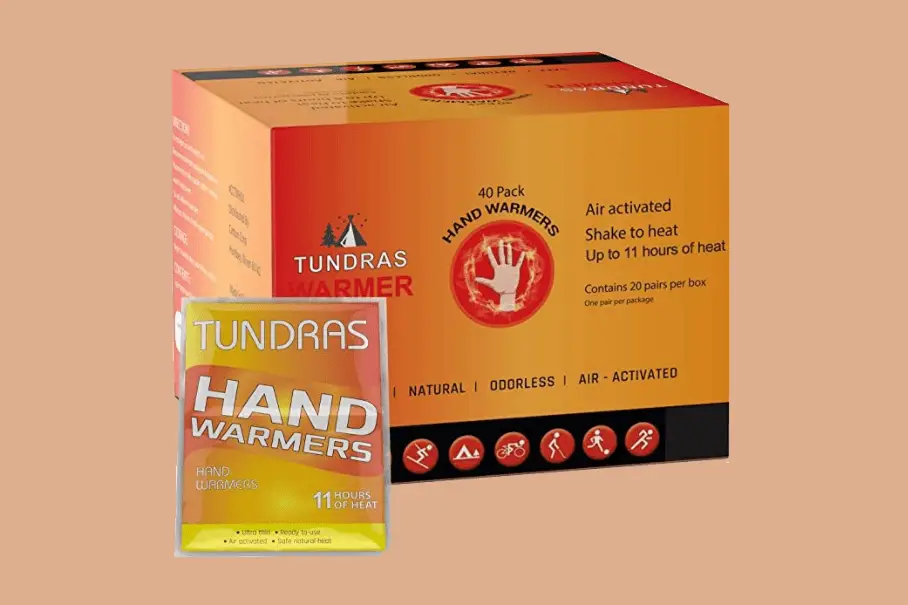 Hand warmers are great in frigid temperatures. Your kids will most likely get cold hands before you do, so keep a couple of hand warmers nearby. Just unwrap them, give them a few shakes like a sugar packet, and they will start to warm up. You can tuck them in gloves that have pockets, snow pants pockets, even ski boots and snowboard boots!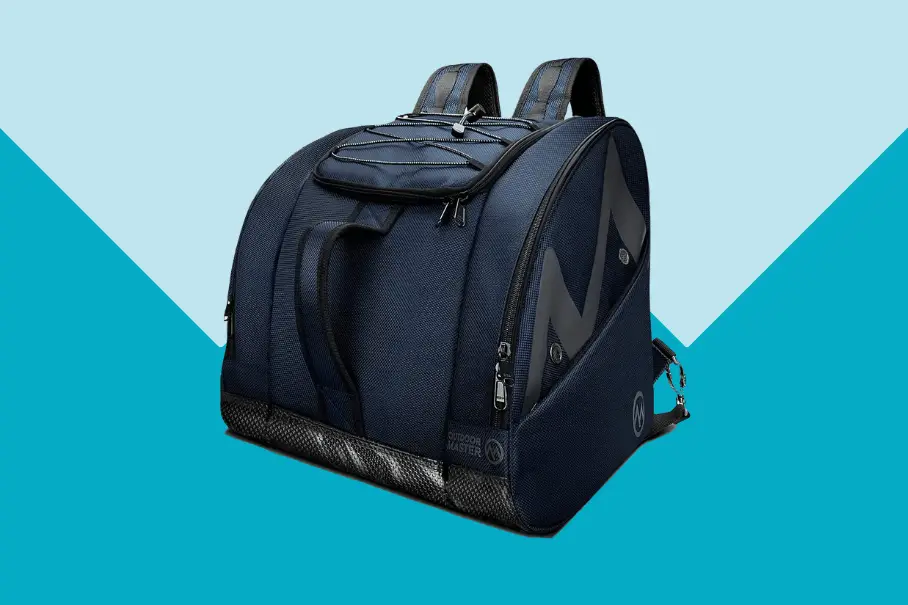 12. Durable Ski and Snowboard Boot Bag
One ski trip necessity is a bag to carry all your skiing must-haves! Boot bags are great because they are waterproof, so any slush that doesn't get left in the parking lot won't make its way into the floormats of your car. Get one that is big enough for the clothes, boots, and helmet, that way you can keep everything together and not have to hunt items down before you take off for the mountains. Parent tip: Get a boot bag with wheels, that way a child can pull it since you will most likely have your hands full with skis and poles.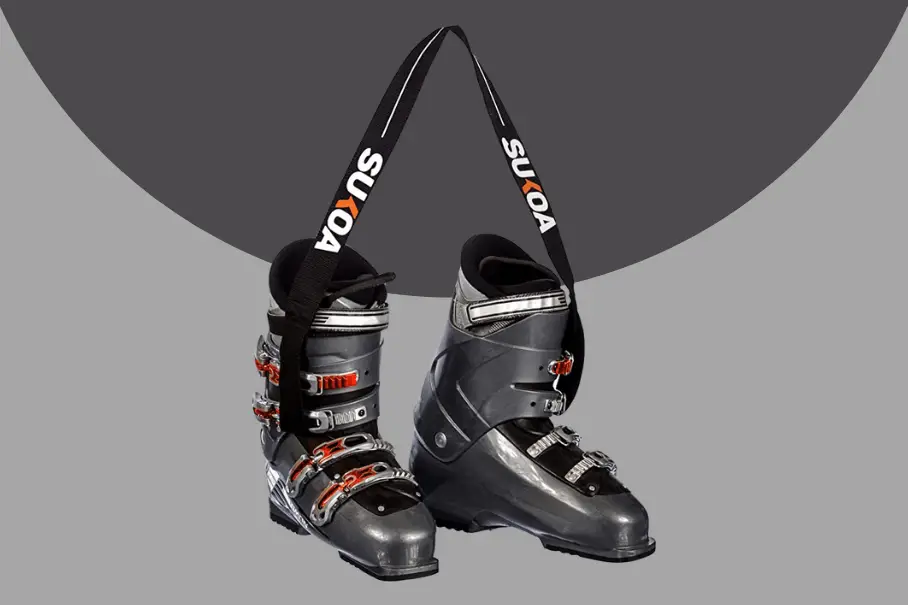 13. Carrying Strap For Ski Boots
The earlier your child can get in the habit of carrying their ski gear, the better. If you are hitting the slopes too, you will also have your stuff to contend with. Some ski mountains have lockers that come in pretty handy to store some of your belongings while you are skiing. I like bootstraps because it allows them to secure the kids' boots in an easy-to-carry bundle so they don't need to brave the parking lot in their clunky ski boots.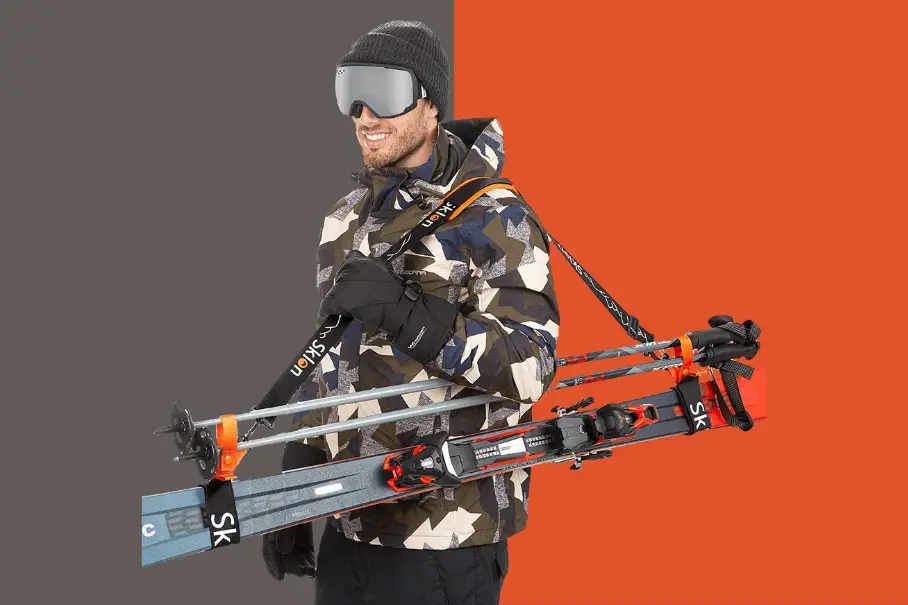 If you have ever tried to carry multiple pairs of skis and poles then you are aware of the risk of leaving a trail of gear behind you from the car to the ski racks outside the lodge. This is especially true if you have multiple pairs of skis in vastly different lengths. Harnessing them up and carrying them over your shoulder allows you to conveniently navigate your way from vehicle to slopes without channeling your inner Hansel & Gretel.
Many kids love to ski. It seems, however, that most of those kids also hate to wear their ski boots as soon as they are done skiing for the day. If you drove to the mountain, then you may have had to park in a muddy, soupy mess. A pair of rain boots not only will keep their feet dry, but the rain boots also allow them to walk at a regular pace and ideally help carry those ski boots they just took off.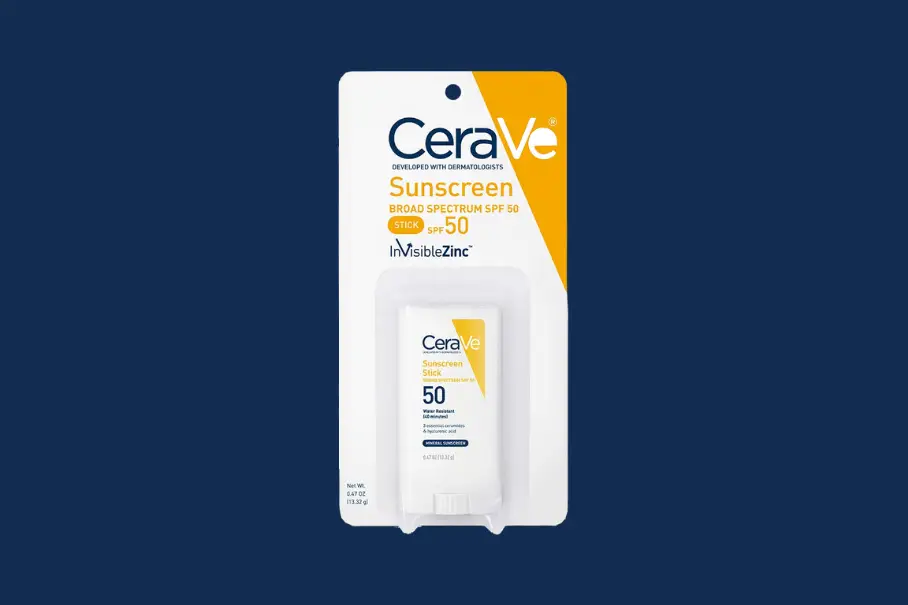 Skiing carries a risk of sunburn. On bluebird days, those UV rays bounce right off the snow and hit you right in the face on their way back up. Pack a little stick of sunscreen and wipe it on your kiddo's nose and cheeks a couple of times depending on how long you are out on the mountain. Sunscreen sticks are good because they don't make a mess while applying, and won't squeeze out into a pocket should you take a tumble while carrying it.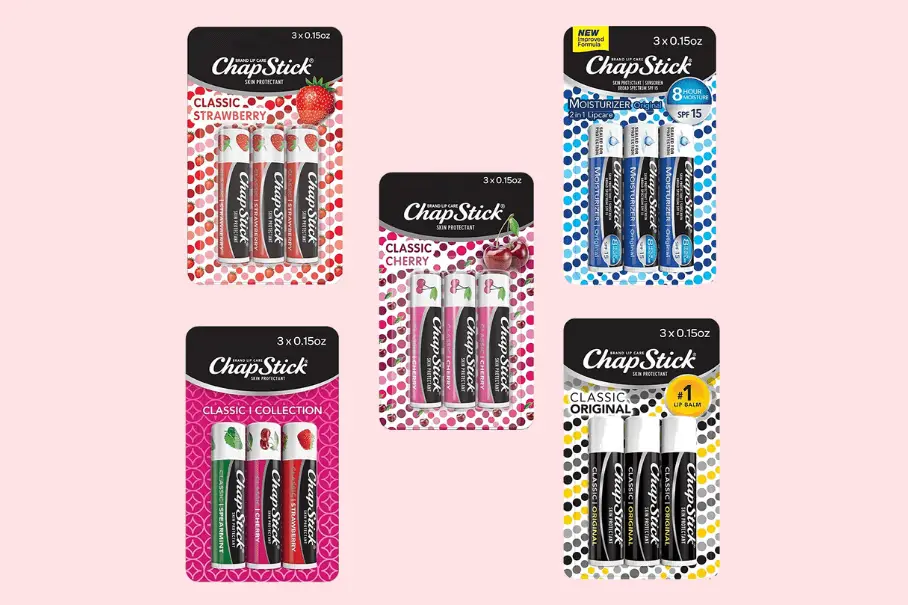 For many kids, when runny noses start, chapped lips are not too far behind. Keep their lips protected with some lip balm.
While skiing, helmets are great at keeping your head safe and warm. However, during a lunch break on the patio of the lodge, a lot of body heat can get lost through the top of the head. It may not seem like it at the time to a kid, but as soon as they are back on that lift headed up through the tree shadows, they will notice the chill. Retain some of that body heat with a Smartwool hat. They are also the perfect accessory for an apres-ski outing.
Don't Forget To Check Out These Helpful Tips: