Jekyll Island during winter is a festive place! The island is all dressed up for the holidays and ready to welcome you!
JEKYLL ISLAND DURING WINTER
If you didn't notice by my Instagram, or by some of the other posts on this site, my family and I love visiting Jekyll Island. We enjoy the tranquility of the island, and how calm everything is. The other islands in the Golden Isles are great, however, they can get a bit crowded at times. And when we are looking for a way to relax and decompress, we appreciate a good dose of calm. Jekyll Island over the winter is the calmest time of year. Most people don't plan a trip to Jekyll Island for Christmas, and boy they are missing out. Christmas on Jekyll Island is a must-do attraction. The island is decked out in holiday decor. The area surrounding the Jekyll Island Club Resort is decorated with traditional, timeless style. And the coastal side of the island is more of the animatronic, Griswold, vibe. It's great. There is even a road that has a holiday lights version of the 12 Days of Christmas.
The weather on Jekyll Island during the winter can be difficult to plan for. One year it was brisk during our December getaway, and then it was 80 degrees over the 2021 holidays there.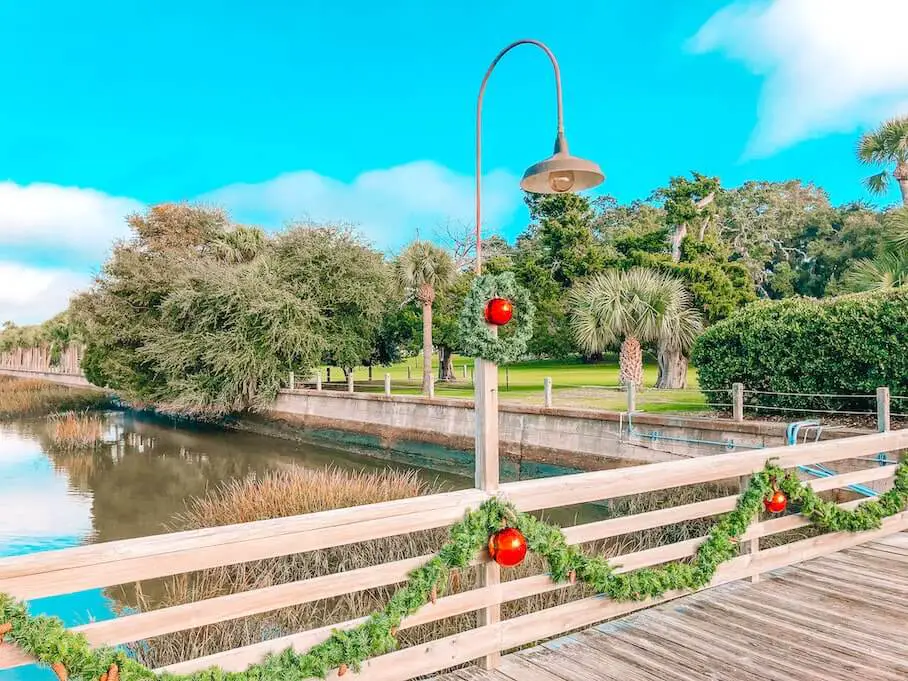 The Wharf at the Jekyll Island Club Resort is always a great place to visit and grab lunch or dinner. However, in the winter the mosquitoes are not out in full force as they can be in the summer months.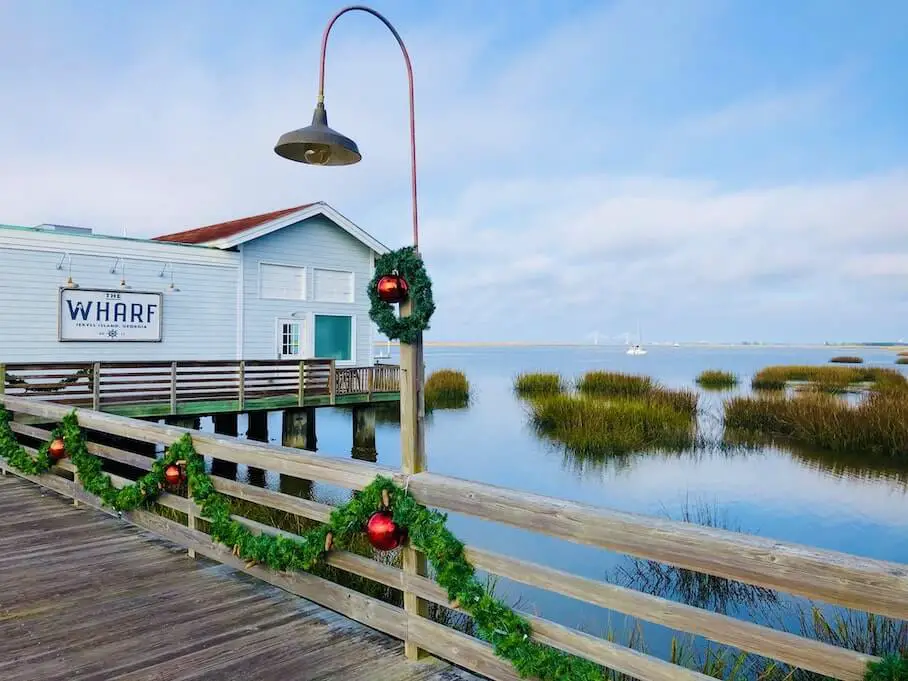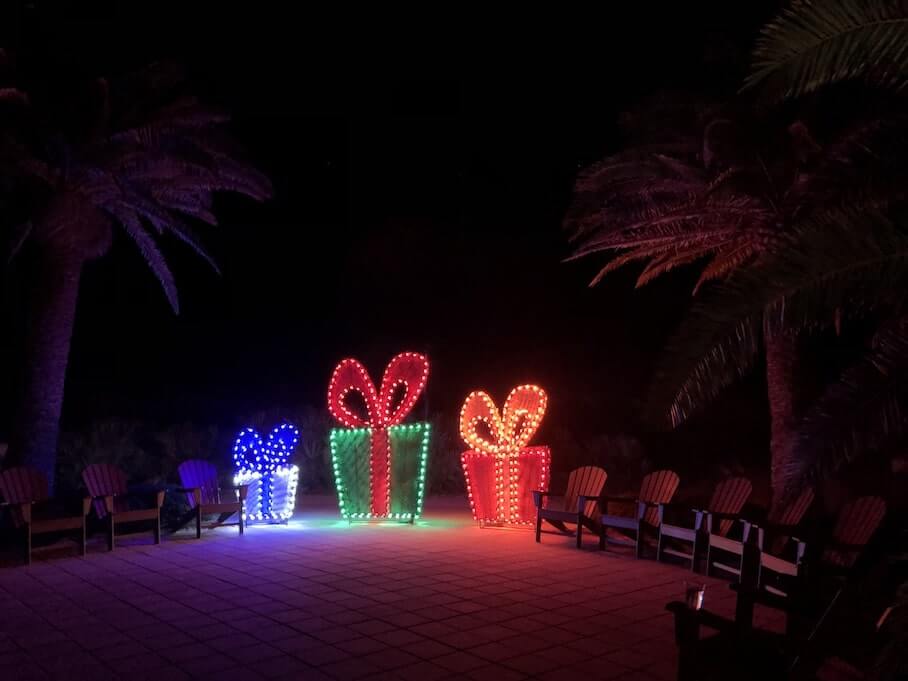 The Jekyll Island holiday lights are a must-see over Christmas and NYE. I am more of a traditionalist when it comes to holiday decor. However, when you put it on the backdrop of the beach, palms, and Spanish moss, you can make it as whacky as you'd like and I will love it.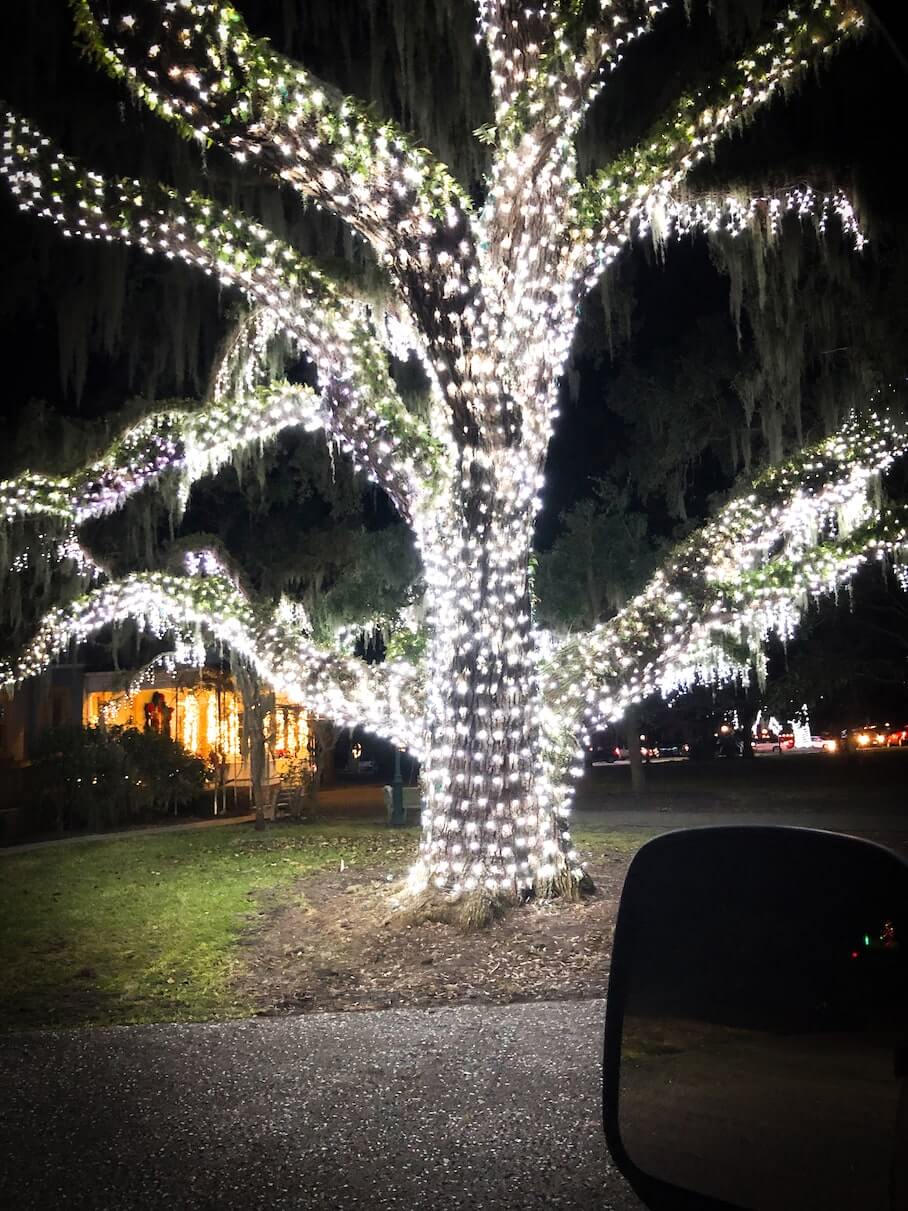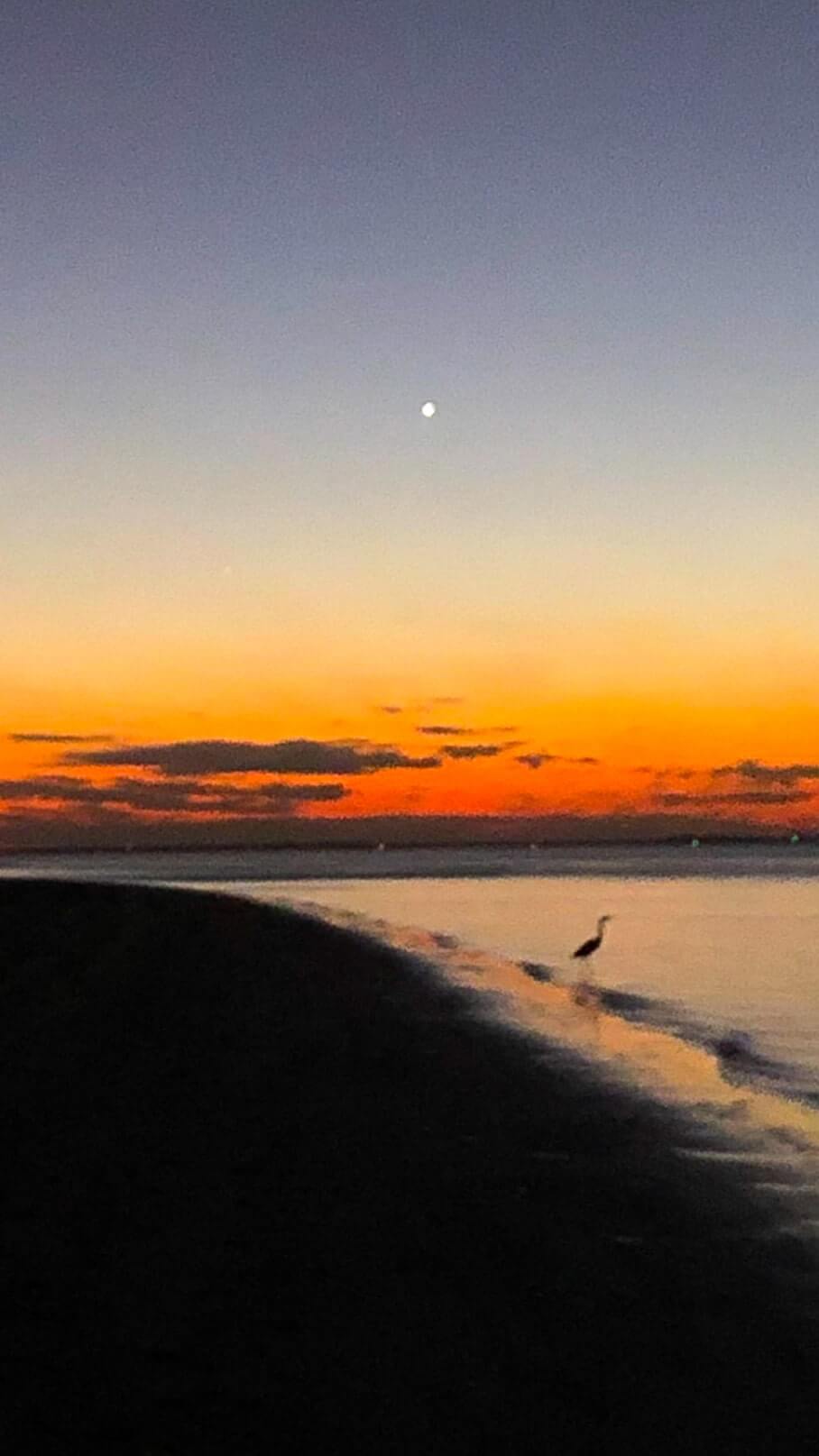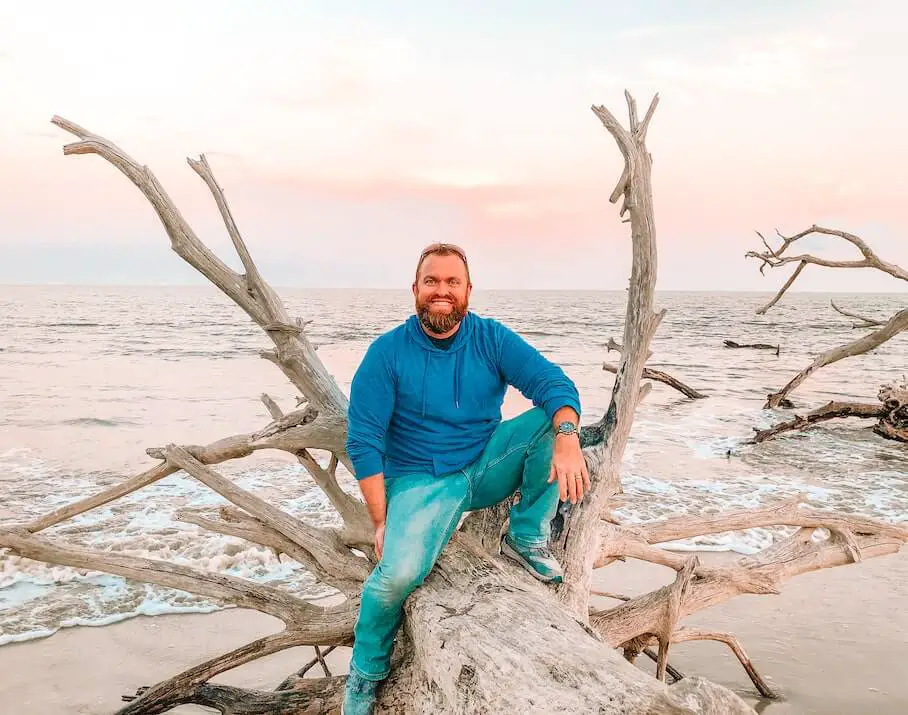 Jekyll Island beaches don't have to be just for summer. If you would like to relax and walk or bike around the island without having to dodge people trying to navigate their beach cruisers, then I highly recommend going over the winter holidays.
CHECK OUT THESE GREAT RESOURCES: