Did you know that the best Jekyll Island beach is the one that you don't even want to swim at? Driftwood Beach is a must-see on your next trip to Georgia.
DRIFTWOOD BEACH, JEKYLL ISLAND, GA
If you happened to stumble across my Instagram, then there is a chance you have seen a picture, or many, of me and the kids exploring all the things to do on Jekyll Island, GA. If you haven't stumbled across it, don't worry, here are a bunch of pictures from our most recent walk down Driftwood Beach.
This Jekyll Island beach is eerily beautiful. The beach is covered in fallen trees and driftwood. A product of years of erosion. It's because of this rugged beauty that it becomes very popular during the "golden hour" of early evening. On any given evening you will see wedding and engagement photographers running the show. Local boutiques will do photoshoots of models wearing their upcoming products. And, families will be decked out in coordinating outfits, smiling for a professional photographer. It is a Jekyll Island must-see for sure. Photo-ops are aplenty and worthy of an Instagram moment.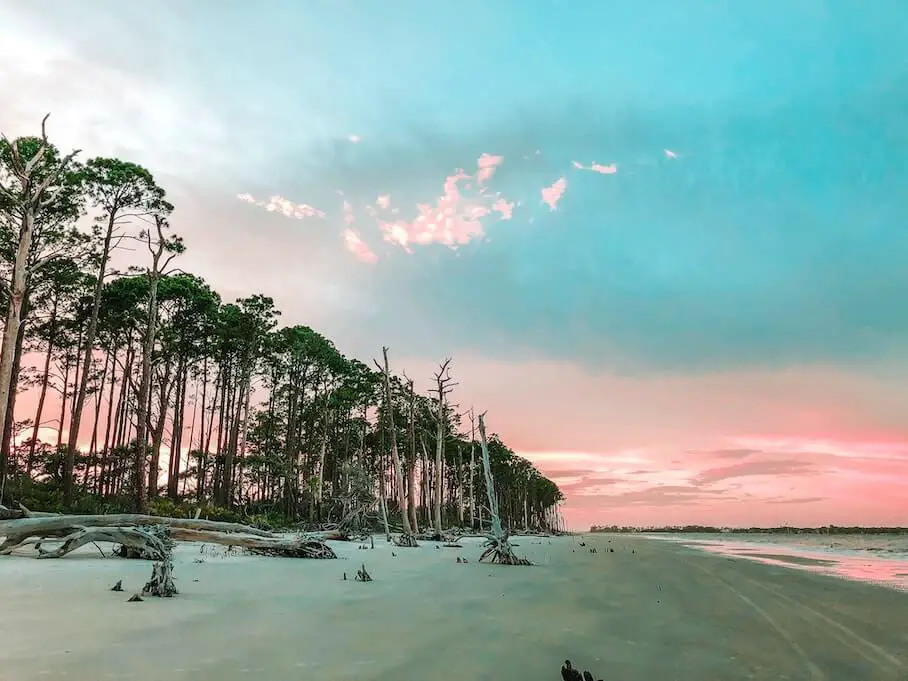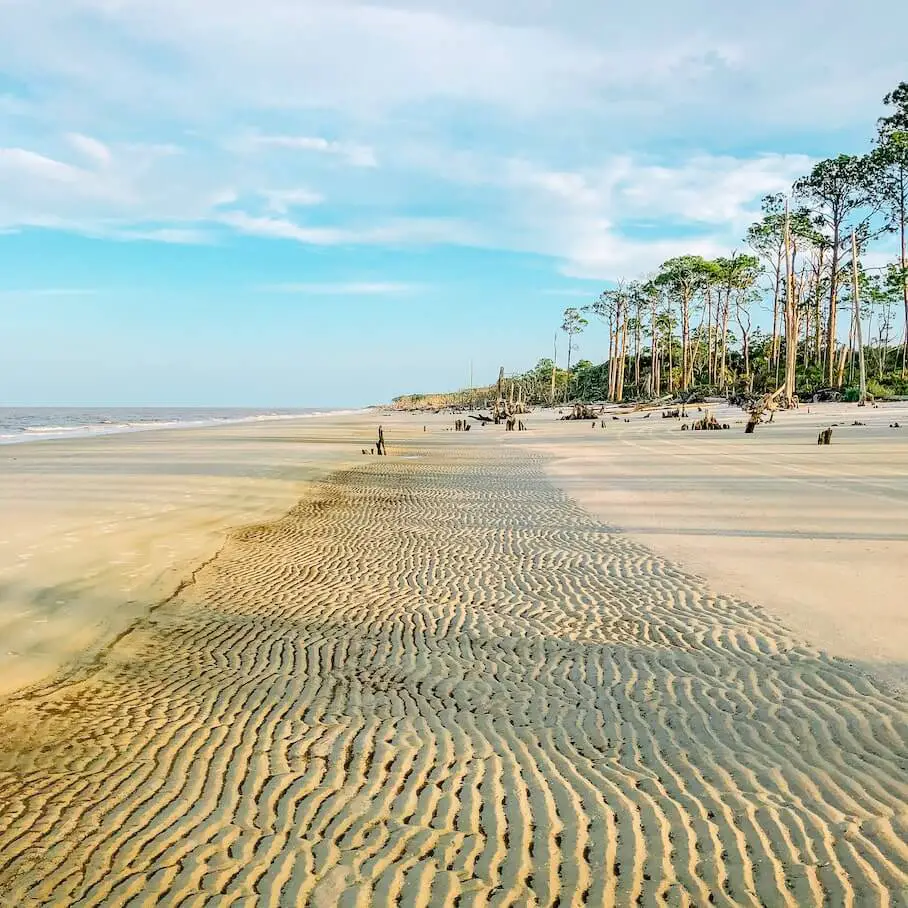 The best time to go to Driftwood Beach is during low tide. There are tide pools, and there is just a bit more space for people to spread out for photos. Not sure when the tides come in and out? You can find that here.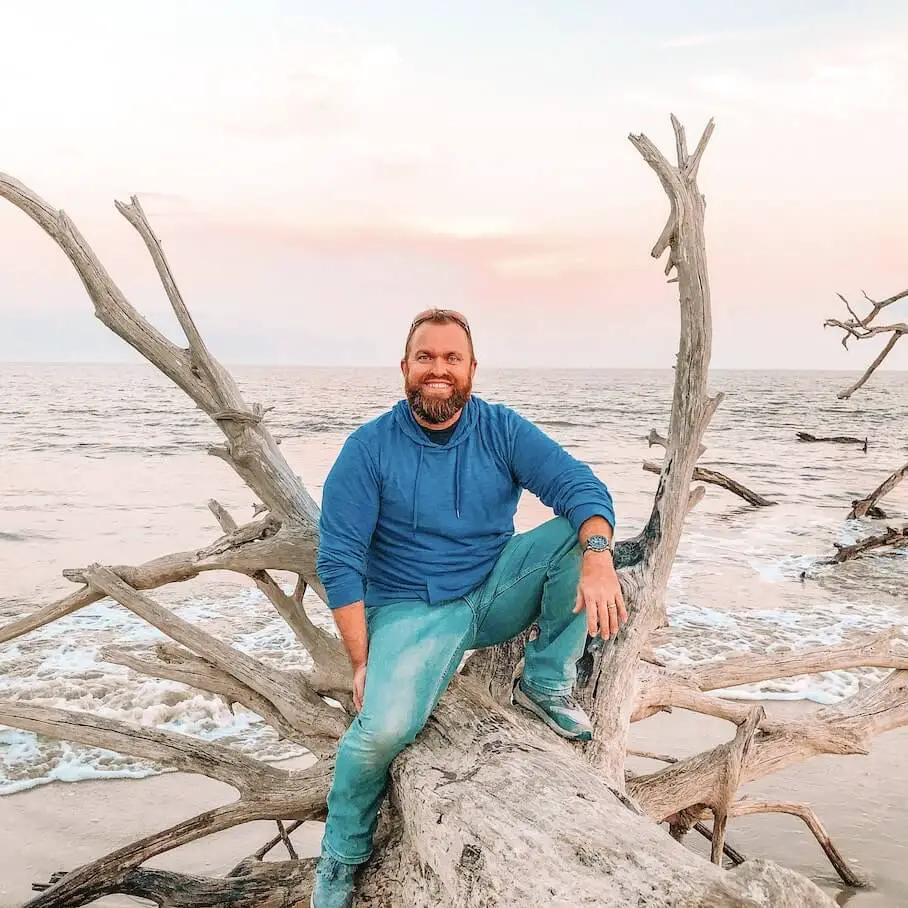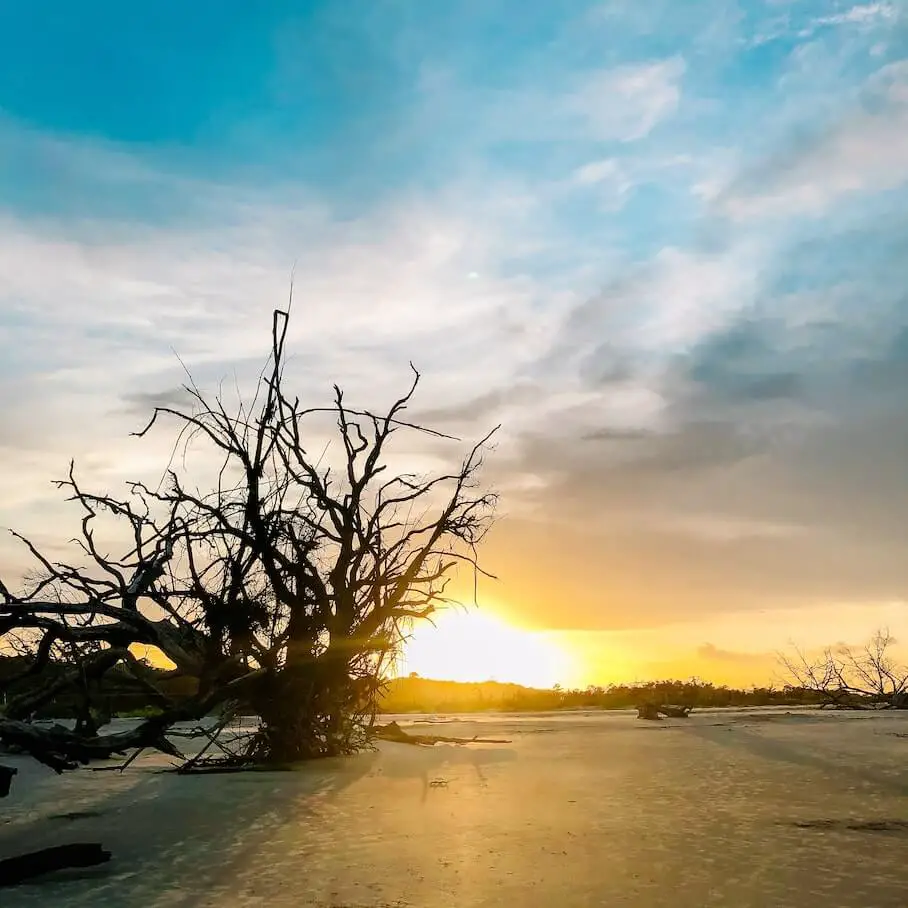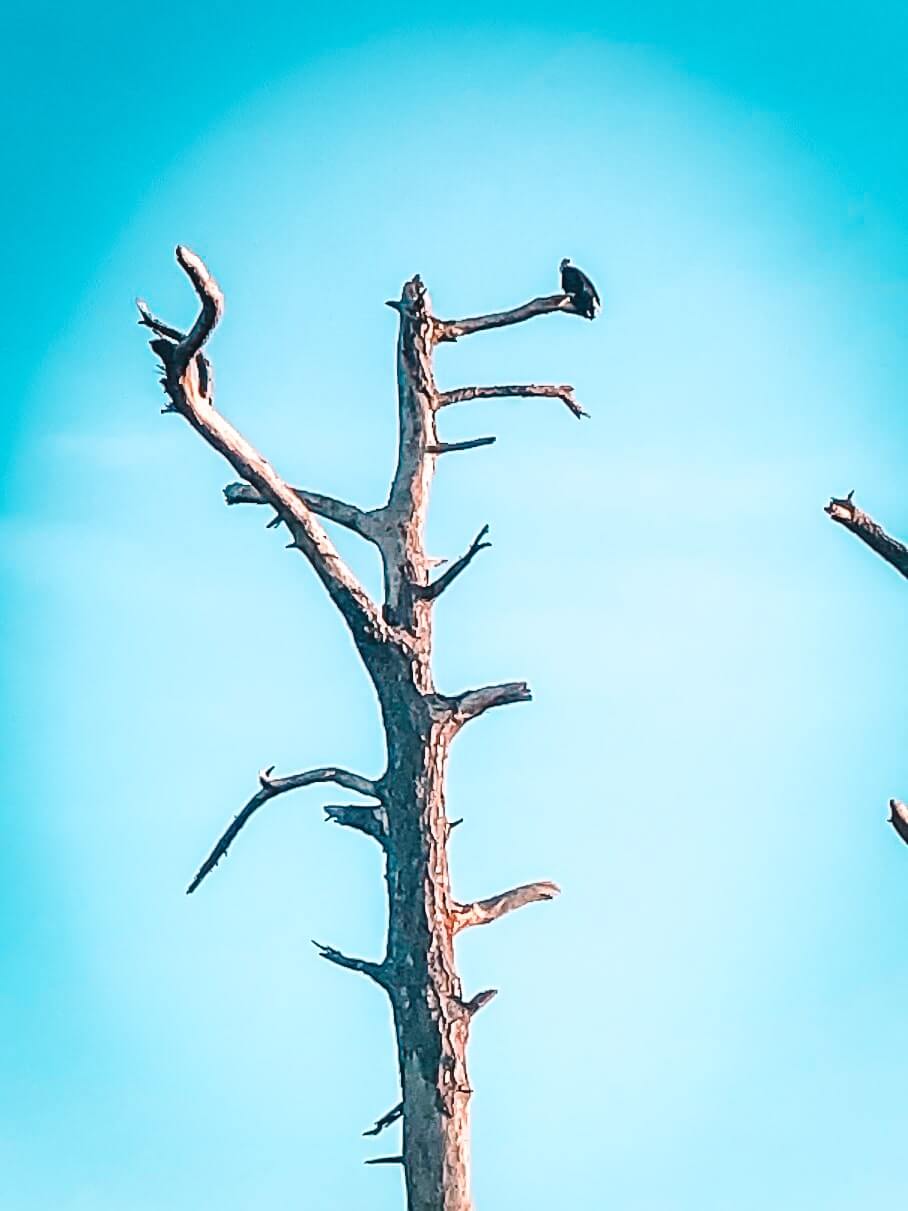 We like to drive farther north up the island and park at Clam Creek. There is ample parking since it is a popular fishing spot on Jekyll Island. We will then walk south down the beach from there until we get to the main area of Driftwood Beach. Going during the early evening, there is a strong chance that you will see dolphins heading out for their evening meals. If you look high in the trees, you may also have the chance of seeing some of the bald eagles that live on Jekyll Island.
Are dogs allowed on Driftwood Beach? Yes! Dogs are allowed on all the beaches of Jekyll Island with few exceptions. You will see signage alerting you to areas where dogs are off-limits, like on Glory Beach, since it is a wildlife preservation area. Dogs, as well as humans, are not permitted on the dunes on the island, as they are protected for the sea turtles that hatch there.
CHECK OUT THESE GREAT RESOURCES: