Elevate your cocktail game with these 9 gut-healthy kombucha cocktails! Perfect for happy hour, brunch, or any occasion.
KOMBUCHA COCKTAILS? YOU BETCHA!
As a lover of both tasty beverages and healthy choices, I'm going to share with you my epic kombucha cocktail recipes! Kombucha is a fermented tea drink that's been known for its gut-healthy benefits. Not only does it taste delicious on its own, but it also makes for an excellent mixer in cocktails. So grab your shakers, and let's dive into these 9 delicious kombucha cocktail recipes!
Hot summer days call for a cool and refreshing Kombucha Moscow Mule! This classic cocktail gets a healthy twist thanks to the addition of tangy kombucha. Perfect for sipping on your porch or by the pool.
Say goodbye to boring old cocktails and hello to Kombucha Margaritas! Packed with anti-viral and probiotic benefits, this twist on a classic cocktail is just as fun and flavorful as the original. Cheers to a happy and healthy year!
Looking for a spooky twist on a classic cocktail? Try this Ginger-Cayenne Kombucha Dark n' Stormy! The added kick of cayenne pepper will leave your taste buds tingling, while the probiotic-rich kombucha keeps your gut healthy.
Elevate your Sunday brunch game with a Pomegranate Kombucha Mimosa! This bubbly cocktail is a modern twist on a classic brunch staple, dating back to the early 1900s. Sip and savor every last drop!
Get ready to be pleasantly surprised by this Spiced Apple Kombucha Cocktail! It's a fun and different take on the traditional apple cider cocktail. The tangy and fizzy kombucha complements the sweet and spicy flavors perfectly.
Craving a minty mojito but want to keep things healthy? Try this Kombucha Mojito instead! By swapping out seltzer water for kombucha, you get a probiotic-packed cocktail that is just as refreshing and minty as the classic version.
Upgrade your cocktail game with this Citrus Kombucha Mezcal cocktail! Say goodbye to sugary mixers and hello to the tangy goodness of kombucha. This cocktail is not only delicious but also packed with gut-healthy probiotics.
Embrace the flavors of fall with this Cranberry Bourbon Kombucha Cocktail! Tart cranberries and spicy ginger kombucha are balanced perfectly with a touch of honey and smooth bourbon. It's a refreshing and sophisticated sip for the season.
Want to take your sangria game to the next level? Try this Kombucha Sangria! Loaded with fresh fruit, white wine, brandy, and tangy kombucha, this drink is perfect for sharing with friends on a warm summer day. Don't forget the freshly squeezed blood orange juice for an extra burst of flavor!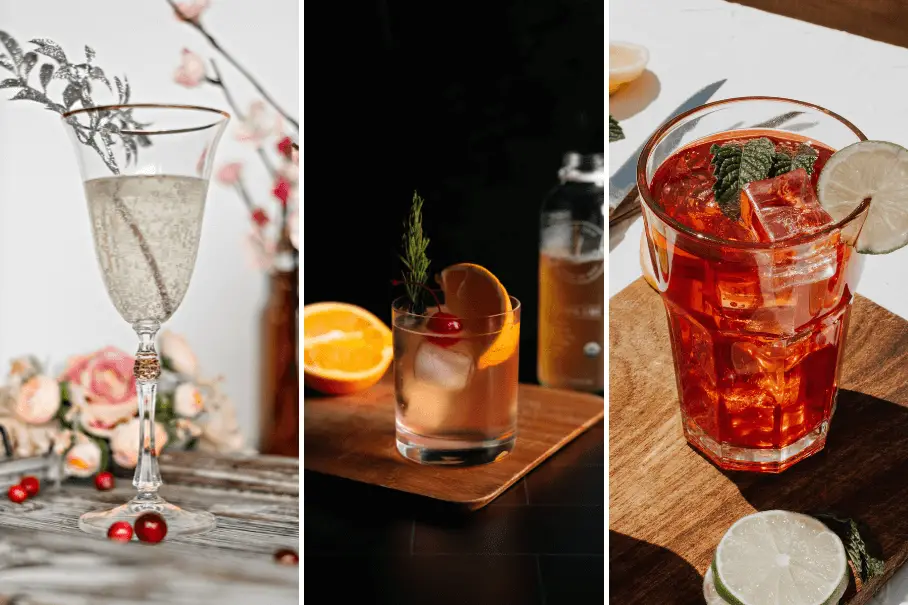 Instructions
Choose your favorite Kombucha Cocktail recipe.

Gather all the necessary ingredients.

Prepare a delightful Kombucha Cocktail recipe and enjoy!