Indulge in a sweet and buttery these irresistible blondie recipes. From classic to creative, there's a blondie for every taste bud.
BLONDIE RECIPES TO BLOW YOUR MIND
Blondies, the lighter and sweeter cousin of the classic brownie, are a versatile and delicious treat that can be enjoyed in a variety of ways. From classic vanilla and chocolate chip to creative and unique twists, these blondie recipes are sure to satisfy your sweet tooth. Whether you're a fan of nuts, fruit, or even savory ingredients, there's a blondie recipe here for everyone. So preheat your oven and get ready to whip up a batch of these delicious bars that are perfect for any occasion. So, let's dive in and discover the delicious world of blondies!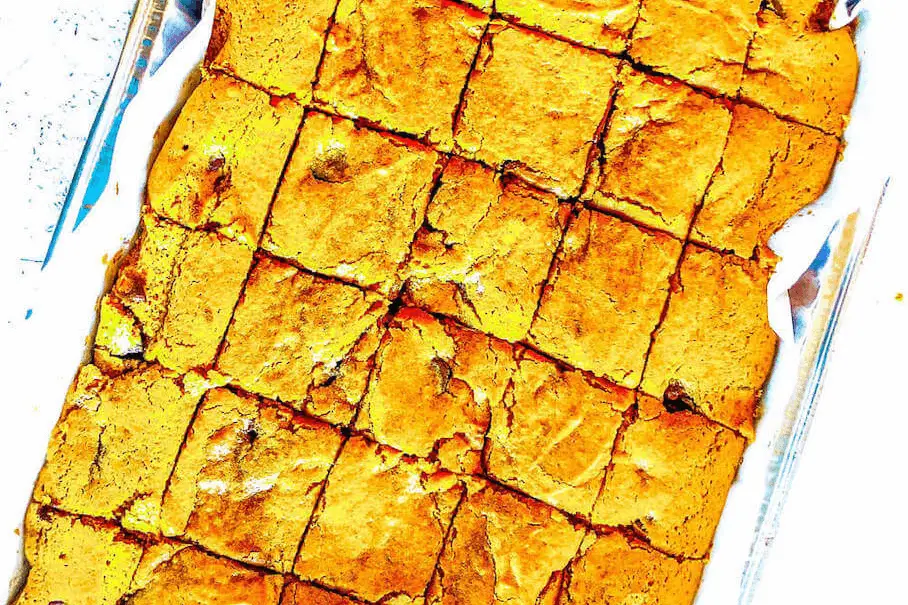 Pumpkin Blondies are like a fall festival in a pan. Cakey, sweet, and slightly spiced. You can almost feel the chill in the air!
The M&M blondie is a delicious variation of the classic M&M cookie. It has a soft and chewy texture and is packed with the irresistible flavor of M&M candies.
Salted caramel pretzel blondies are a sweet and salty treat that is easy to make. The recipe only takes 5 minutes to prepare and yields 16 squares.
The Nutella blondie recipe is simple and easy to follow. The end result is a moist and gooey blondie that is completely irresistible.
Blondies are a type of brownie that are made with brown sugar instead of cocoa powder. They have a rich and chewy texture and taste like vanilla butterscotch heaven. They are also easy to make.
Biscoff Blondies are thick and chewy bars that are full of cookie butter, chopped pecans, and chocolate chunks. They are easy to make and loved by everyone. The recipe includes step by step photos to guide you through the baking process.
White Chocolate Macadamia Nut Blondies are a delicious and moist treat that is loaded with white chocolate chips and buttery macadamia nuts. They are the perfect dessert for vanilla lovers.
Reeses Pieces Blondies are a quick and delicious bar recipe that combines chocolate and peanut butter. They have a soft and chewy texture.
The strawberry lemon blondie recipe is a perfect summer dessert. It features white chocolate chips, fresh berries, and a tangy lemon flavor.