Beat the summer heat with these homemade lemonade recipes! From traditional to fruity, make a batch in advance for a refreshing and delicious cold drink anytime.
THIRST QUENCHING LEMONADES
Beat the heat this summer with a glass of homemade, freshly squeezed lemonade! With these unique and refreshing recipes, you'll be sure to find something to quench your thirst. From traditional lemonade recipes to fun, fruity variations, these recipes are perfect for any summer day. Plus, you can even make a batch of lemonade in advance so you can enjoy a cold glass whenever you want. So, get ready to cool down and enjoy the sweet and tart flavors of some fresh and delicious lemonade.
A delicious homemade Lemonade recipe with just the right amount of sweetness is the perfect, easy four-ingredient drink for your next gathering.
Enjoy a refreshing recipe for Fresh Strawberry Lemonade. An easy to make Fresh Strawberry Lemonade recipe, perfect summer drink recipe.
Sip on a tasty mango lemonade to enjoy hot summer days. Prepared using fresh zesty lemon juice, honey, & mango pulp. Healthy, delicious & naturally sweetened.
A refreshing recipe for homemade mint and rosemary lemonade. Fresh mint and rosemary infused into the lemonade for perfection.
This simple homemade peach lemonade is made with only 4 ingredients and no artificial flavors. It is sweet, tart, and full of aromatic peach flavor.
A must-have summer recipe, this Honey Ginger Lemonade is fresh, refreshing and loaded with delicious ingredients.
Enjoy a cool & refreshing Peach Strawberry Lemonade that is simple to make & oh so delicious. Perfect for all your summer gatherings or when you just need a cool down.
This delicious pink lemonade recipe is super easy and so refreshing. Make this in minutes for the perfect drink.
A magical color-changing Galaxy Lemonade recipe inspired by the new book, Sanity & Tallulah by Molly Brooks.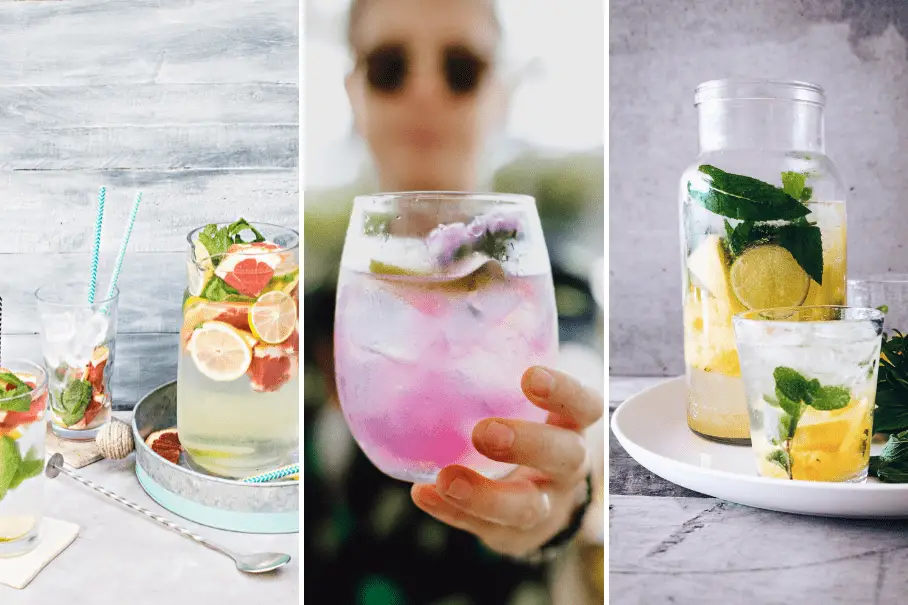 Instructions
Choose your favorite lemonade recipe.

Gather all the necessary ingredients.

Prepare a delightful lemonade recipe and enjoy!