Discover flavorful rice casserole recipes that are easy to make and perfect for weeknight dinners. Find your new go-to recipe today!
RICE CASSEROLES FOR EASY ENJOYMENT
Looking for a new go-to dish that's easy to make and oh-so-tasty? Look no further than this collection of delicious rice casserole recipes! Whether you're feeding a crowd or just looking for a comforting meal to enjoy at home, these recipes are sure to hit the spot. Try one of these delicious rice casserole recipes today and discover your new favorite dish! Whether you're a seasoned cook or just starting out in the kitchen, these recipes are sure to impress.
Get ready for an easy dinner with tons of flavor! This Skillet Chicken and Rice Casserole only requires one pan, so clean up is a breeze. You'll love how the juicy chicken and perfectly cooked rice come together in this must-make meal.
If you're looking for a family favorite that's full of comfort, look no further than this No Peek Chicken and Rice Casserole! The tender chicken falls apart in your mouth, and the flavorful rice is baked to perfection with warm, steamy goodness.
Spice up your dinner with this Cajun Shrimp and Rice Casserole Recipe! This hearty meal is not only nutritious, but also a new family favorite. You'll love the bold Cajun flavors and the perfectly cooked shrimp and rice.
Say hello to a bold and flavorful dinner with this Mexican Beef and Rice Casserole! Packed with spices and easy to make, this dish is perfect for the whole family. Get ready to savor every bite.
Looking for a quick and easy meal that's packed with flavor? Try this Italian Sausage and Rice Casserole! Cooked in just one pan, this dish features smoky chicken sausage, juicy bell peppers, and brown rice in a zesty tomato sauce.
This Cheesy Brown Rice and Greens Casserole is the ultimate comfort food! Not only is it delicious and hearty, but it's also vegetarian and super flexible. You can customize this casserole to your liking with your favorite veggies and cheese.
Add some cheesy goodness to your dinner with this Broccoli Rice Casserole! Made from scratch, this easy side dish is the perfect addition to any meal. Add in some chicken or ham for a simple and satisfying dinner.
Looking for a comforting addition to your dinnertime routine? Try this Easy Green Chili Rice Casserole! With only four ingredients, this side dish is incredibly easy to make. You'll love the combination of rice, green chiles, shredded cheese, and sour cream.
This Zucchini Rice Casserole recipe is cheesy, comforting, and filling! Whether you serve it as a side dish or a standalone meal, this dish is sure to please. You'll love the combination of tender zucchini and fluffy rice.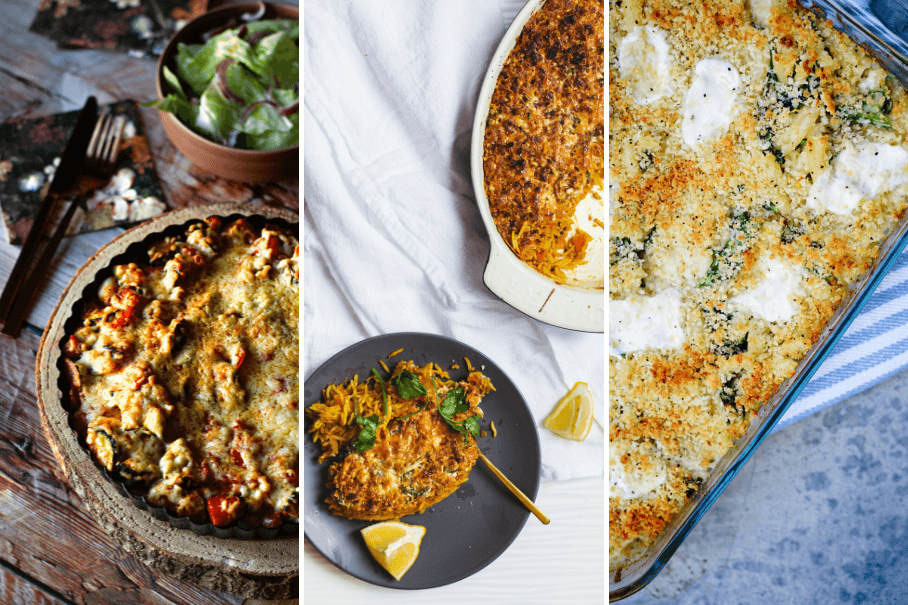 Instructions
Choose your favorite rice casserole recipe.

Gather all the necessary ingredients.

Prepare a delightful rice casserole recipe and enjoy!