Get inspired for easy and delicious weeknight dinners with these sheet pan chicken recipes! Quick, tasty, and perfect for busy nights.
SIMPLE AND SENSATIONAL SHEET PAN CHICKEN RECIPES
Get ready to fall in love with sheet pan dinners! These easy and delicious sheet pan chicken recipes are perfect for busy weeknights. From savory sesame chicken and veggies to classic chicken pot pie with a twist, these recipes will have your mouth watering and your family begging for seconds. With only one pan to clean up, you can spend less time in the kitchen and more time enjoying your meal. So let's get cooking and discover your new go-to dinner recipes!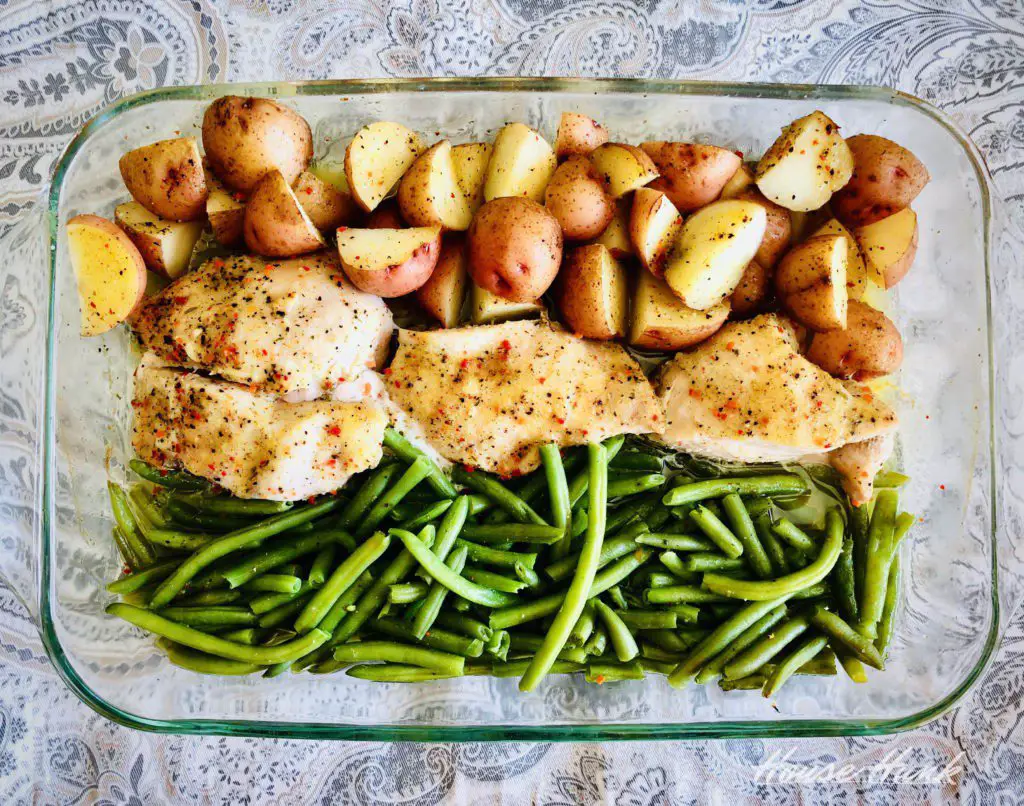 One of the easiest dinner recipes to make for my family on hectic evenings is this Sheet Pan Italian Seasoned Chicken and Vegetables recipe.
This Sheet Pan Caprese Chicken recipe is proof that fresh, delicious Italian cooking doesn't have to be an all-day process.
Looking for an easy yet delicious dinner option? This sheet pan chicken and potato recipe is a must-try. It's full of flavor and requires minimal effort, making it perfect for impressing your taste buds without spending hours in the kitchen.
Indulge in a satisfying Greek sheet pan chicken dish that's both easy and delicious. Featuring juicy chicken thighs and caramelized veggies, this meal is a feast for your eyes and stomach.
For recipe inspiration, look no further than Chelsea's Messy Apron. The balsamic chicken and veggies recipe is just one of many mouthwatering dishes to choose from.
This chicken bacon ranch sheet pan meal is loaded with flavor and comes together in no time, making it perfect for a quick and easy one-pan dinner.
This recipe for Sheet Pan Sticky Ginger Sesame Chicken and Crispy Brussels Sprouts is a quick and healthy alternative to take-out meals. The chicken is coated in a sticky sauce and is ready faster than most take-out options, and the crispy Brussels sprouts are a delicious and nutritious addition to the meal.
These sheet pan fajitas are quick to prepare and bake, making them a great option for busy weeknights. Loaded with flavor, they're also a healthy dinner idea.
Need tasty snacks for a game day or party? These sheet pan chicken nachos are sure to be a hit with your guests, featuring seasoned shredded chicken, black beans, and cheese.