For hectic weeknight dinners, try one of these One Pot Pasta Recipes. They have a lot of flavor and need very little cleanup afterward.
EASY ONE-POT PASTA RECIPES
One-pot pasta recipes are some of my favorite meals to prepare. They are incredibly flavorful, and there is very little to clean up at the end. Some of the one-pot pasta meals call for cooking the noodles first and then mixing them in with the rest of the ingredients. But my favorites are the one-pot pasta recipes where you place the uncooked noodles in the sauce and have them simmer to perfection while soaking up all the amazing flavors. These single-pot pasta recipes are perfect for busy weeknights, or lazy weekends, when my motivation to recreate an Iron Chef episode is pretty much at zero.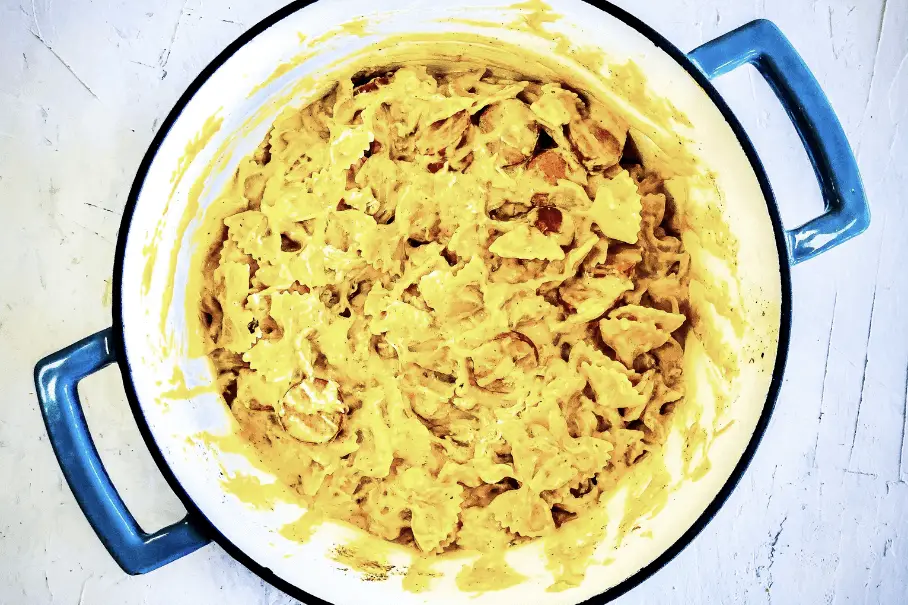 This Cheesy Cajun Sausage and Chicken Pasta have all the flavors of the bayou and it is a quick and easy recipe to make!
All the flavors of the classic steak sandwich, but loaded into this Philly Cheesesteak Pasta. Pasta Night is officially upgraded!
A nutritious one-pot pasta dish brimming with Mediterranean flavors, including artichokes, tomatoes, olives, and basil. A quickly made dinner!
This 30-minute vegan pasta dish for all types of eaters is rich, creamy, and flavorful, made in one pot with mushrooms.
You only need one pot to make this delectable Pizza Pasta! It is stuffed with your favorite pizza toppings, including pepperoni, onions, peppers, and olives as well as ground beef! There are no boundaries with this dish!
The entire family will enjoy this recipe, so might as well save it. This recipe for One-Pot Cheeseburger Pasta Skillet will be a hit with both adults and children.
For this One-Pot Chicken Parmesan Pasta, the pasta, chicken, and sauce all simmer together to produce a creamy and delicious dish.
One Pot Kielbasa Pasta: It is a cheese-filled pasta dish with Kielbasa sausage and scallions that have been chopped. Enjoy!
Amazing one-pot spinach beef pasta with layers of cheese and flavorful mushrooms. This cozy dinner will be a hit with the whole family!
Only nine ingredients and 25 minutes are needed to make this Chicken Margherita Pasta in one pot! Our favorite margarita pizza is now available as cheesy pasta!
A hearty one-pot dish of Creamy Tuscan Chicken Pasta! This quick, creamy pasta dish features delicate chicken and robust Italian flavors.
With this One Pot Rigatoni Bolognese, dinner preparation is quick and simple. Even the pasta is cooked in the sauce while everything is simmering in one pot!
Rich, hearty, and the ideal dish to cook low and slow all day long, this one-pot short rib bolognese is perfect for the winter.