These potsticker recipes, whether served on fancy China plates, or out of a takeout box, are the perfect way to start your meal!
THE BEST POTSTICKER RECIPES
The other night we (the whole family) attended a holiday kickoff party. It was at the Grove Park Inn. They are good with a festive crowd. If you are not sure what a holiday kickoff party is, the concept is pretty simple, and genius. Someone throws a party and invites whoever they feel like. That way, they have already checked their box for fulfilling obligations over the winter holiday season. So, that way the person hosting the party won't feel bad if they are unable to meet up with people for New Years Eve because they packed their bags and headed to Belize for some Vitamin Sea instead. Brilliant.
My reason for telling you about this party wasn't just to say that I managed to get dressed up for something fancier than the school bus pickup line. It is also to confess that I went wild on the appetizer trays, primarily the potstickers. Where they good? Yes. Did I get enough of them? Probably, but I still want more. Luckily these homemade potsticker recipes can hold me over for a little while!
Potstickers with Shiitake and Button Mushrooms that are pan-fried, very flavorful and simple to cook.
These quick and simple beef pot stickers will definitely wow the crowd! They are steamed in a wonderful sesame soy sauce after being pan-fried.
Wontons made with shrimp and pork and tossed in a spicy, sour sauce. A delicious takeout dish that's simple to make at home!
Craving an easy vegetarian recipe? Look no further than these Vegan Potstickers!
A simple air fryer recipe for frozen dumplings. Dip them in the  two-minute dipping sauce that is included.
Now, this is a simple chicken potsticker recipe! Here is the recipe for spicy sesame chicken potstickers! Enjoy!
You wouldn't believe how simple it is to create homemade potstickers! They are also more affordable and delicious than takeout or store-bought food. The best part is that you can prepare these in advance and freeze them so you can have them whenever you want.
These homemade potstickers taste better than those from a restaurant and are simpler to make than you might imagine! For quick lunches or dinners, the potstickers freeze wonderfully and the filling may be changed.
These burger-stuffed potstickers are a delicious combination of Chinese and American cuisine and are typically served with ketchup.
MORE FUN STUFF TO CHECK OUT: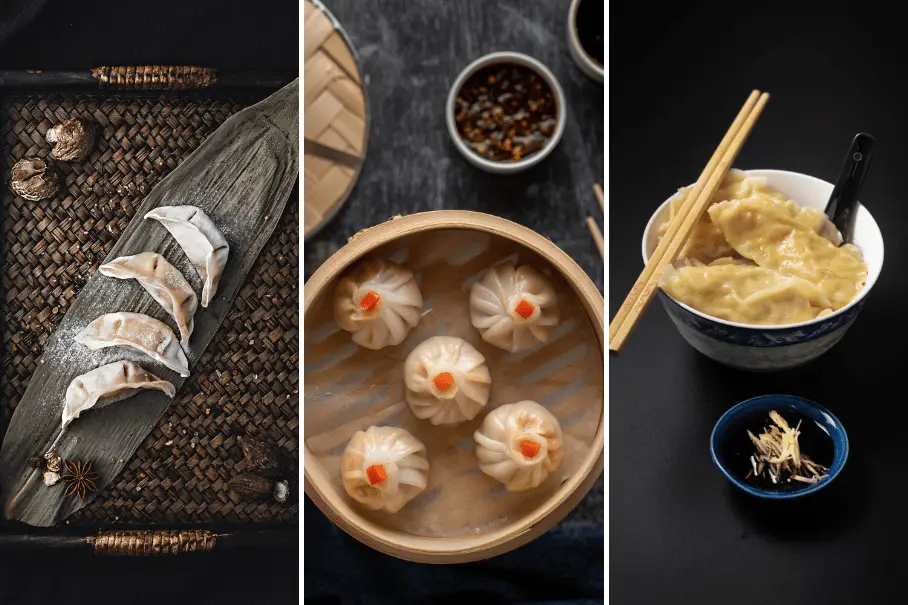 Instructions
Select your favorite potsticker recipe

Gather all the necessary ingredients

Prepare some of the best potstickers and get ready to eat!