Discover delicious and easy soup recipes perfect for any occasion. From French onion soup to miso soup, warm your soul with every spoonful.
LADLE UP A BOWL OF THESE FLAVORFUL SOUPS
Looking for a quick and easy meal that's both delicious and comforting? Look no further than these easy soup recipes for any day of the week! Whether you're in the mood for something hearty and filling or light and refreshing, this list has got you covered. No matter what your taste buds are craving, these easy soup recipes are sure to satisfy. So grab a bowl, curl up on the couch, and enjoy a warm and comforting meal any day of the week.
Don't let the simplicity of this tomato soup recipe fool you, it's one of the richest and velvety soups out there. With only three ingredients, this soup is sure to be one of your new favorites.
This creamy and cozy Potato Soup is a breeze to make on the stovetop. The best part? No heavy cream required! This easy recipe is sure to hit the spot when you need something warm and comforting.
Warm up this winter with this must-have Creamy Tortellini Soup Recipe. The tender tortellini loaded in this soup will satisfy your cravings and warm your soul.
Craving Chinese food? This classic Chinese Hot and Sour Soup recipe is easy to make in about 25 minutes, and the taste is even better than the restaurant version. You won't be disappointed!
When it's cold outside, this easy one-pot broccoli cheddar soup is the perfect comfort food. With a simple ingredient list and a quick prep time, you can make this soup in under an hour.
Get your seafood fix with this hearty and herby Salmon and Shrimp Chowder. Loaded with veggies, this homemade fish soup is the perfect meal-in-a-bowl to warm you up on a cold day.
You won't believe how easy it is to make Homemade Wonton Soup with this authentic Chinese recipe. It's even better than takeout, and your taste buds will thank you.
This Homemade Ham and Potato Soup is thick, creamy, and loaded with diced ham and potatoes. It's a breeze to make, and you'll want to slurp up every last drop.
Want to make really good homemade ramen? It all starts with a good broth! Learn how to make the best broth with this recipe and you'll be slurping up delicious ramen in no time.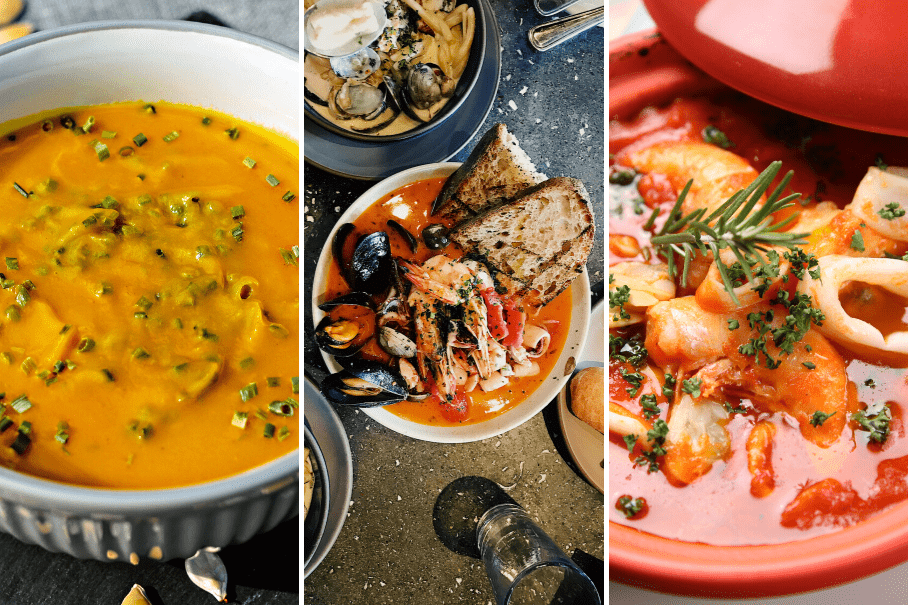 Instructions
Choose your favorite hearty soup recipe.

Gather all the necessary ingredients.

Prepare a delightful hearty soup recipe and enjoy!