Mini Pepperoni Pizza Cups, made with pre-made crescent roll dough, are sure to satisfy your pizza craving. Snackable and packable!
MINI PEPPERONI PIZZA CUPS RECIPE
Got a hankering for pizza, but don't know for certain what you are interested in ordering? Skip the delivery fee, and the guilt of going hog-wild on a large pizza, and make some of these muffin tin pizza bombs. They are the perfect snackable size and will satisfy even the strongest of pizza cravings.
WHAT ARE MINI PIZZA CUPS?
This snack is like a miniature pizza, cooked in a muffin tin. Since this recipe calls for the refrigerated biscuit dough, they do have a similarity to a savory monkey bread recipe.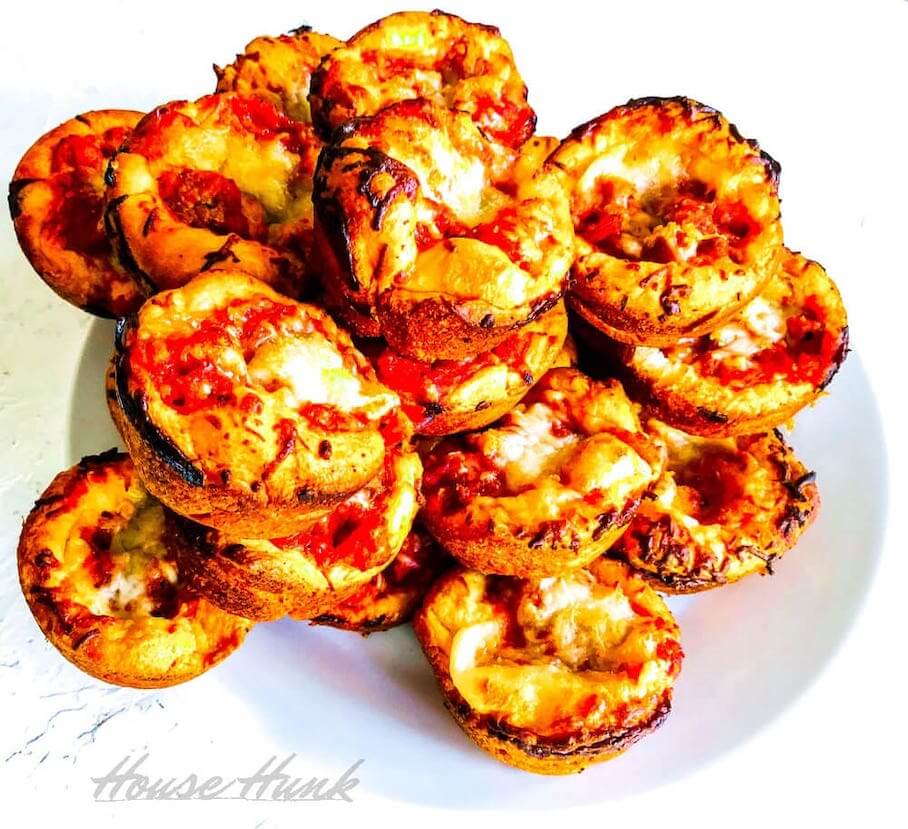 WHAT DO THESE MINI PEPPERONI PIZZA CUPS TASTE LIKE?
These mini pepperoni pizza cups taste just like miniature pizzas, or a softer version of a pizza bagel bite. They have the right amount of sauce, cheese, dough, and pepperoni.
MINI PEPPERONI PIZZA CUPS INGREDIENTS
Pillsbury Crescent Rolls – 1 can
Pizza sauce – 1/2 cup
Mini pepperoni slices – 1/4 cup
Italian sausage – 1/4 pound
Shredded mozzarella cheese – 1/2 cup
HOW TO MAKE THIS MINI PIZZA BITES WITH CRESCENT ROLLS RECIPE
Preheat the oven to 375°F
Spray muffin tray with nonstick cooking spray
Unroll crescent roll dough, divide it into eight triangles, and separate each triangle into a cup of a muffin tray.
In a mixing bowl, combine pizza sauce, pepperoni, sausage, and 1/4 cup cheese.
Spoon pizza mixture into each dough-lined cup
Sprinkle remaining cheese on top of each pizza cup, about 1 teaspoon per cup
Bake for 16 to 18 minutes, or until lightly browned
Serve immediately
CAN YOU MAKE MINI PIZZA CUPS AHEAD OF TIME?
As long as you store these pizza bites in an airtight container, you can prep these ahead of time.
CAN YOU FREEZE THESE PIZZA BITES APPETIZERS?
Yes, you can freeze these pizza bombs. Just make sure that you store them in an airtight container or these freezer bags. When you reheat them in the microwave, you will want to cover them with a paper napkin, or paper towel, this will prevent them from drying out while heating.
WHAT TO SERVE WITH MINI PEPPERONI PIZZA CUPS?
These muffin tin pepperoni pizza bombs make a great snack or side dish. Looking for some more small bites to have on hand? Check out these recipes:
WHAT KITCHEN TOOLS DO I NEED TO MAKE MINI PEPPERONI PIZZA BITES?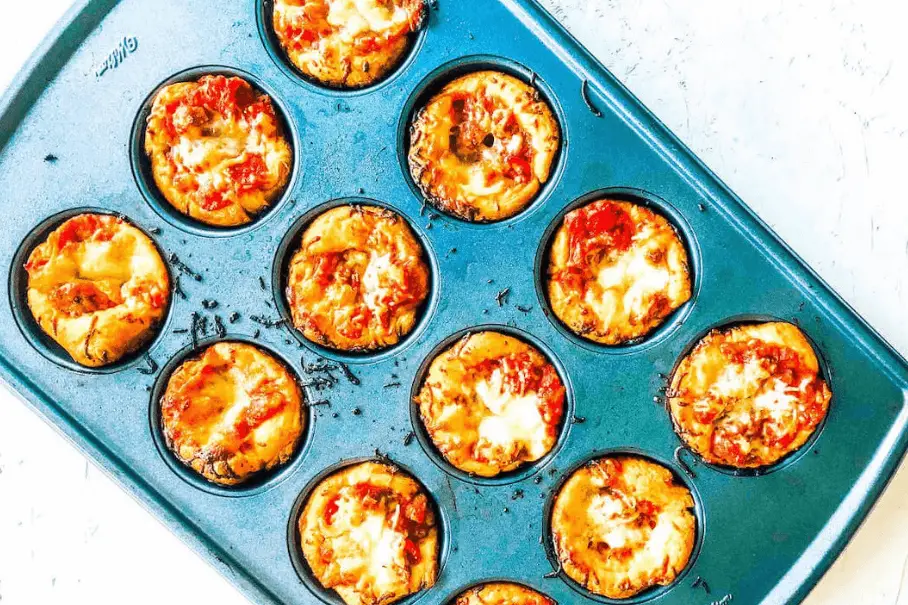 Instructions
Spray muffin tray with nonstick cooking spray

Unroll crescent roll dough, divide it into eight triangles, and separate each triangle into a cup of a muffin tray.

In a mixing bowl, combine pizza sauce, pepperoni, sausage, and 1/4 cup cheese.

Spoon pizza mixture into each dough-lined cup

Sprinkle remaining cheese on top of each pizza cup, about 1 teaspoon per cup

Bake for 16 to 18 minutes, or until lightly browned