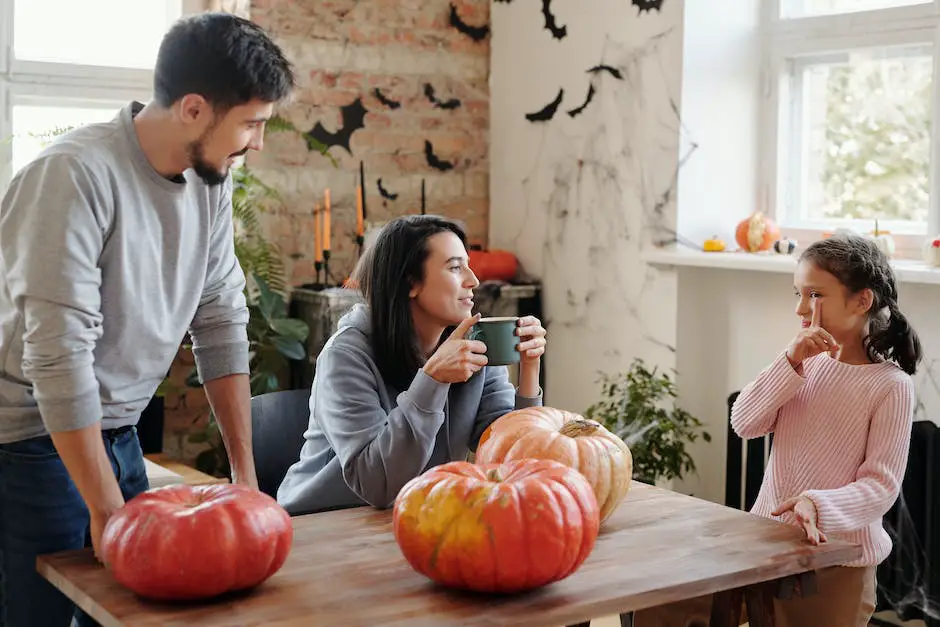 To host a successful pumpkin carving party, consider selecting a date and time that would be feasible for most of your guests. Fall weekends or weekday evenings usually work best. Be sure to allow enough time for everyone to complete their pumpkins. A timeframe of approximately 3-4 hours would usually be sufficient.
Consider the amount of space you have available when compiling your guest list. Remember to invite a range of ages, as pumpkin carving can be a fun activity for children, teens, and adults. You can decide whether this is a family-oriented party or an adults-only gathering, depending on your comfort and preferences.
Sending out Party Invites
Once your date, time and guest list are determined, start sending out invites. These can be traditional mailed invites, or you could leverage technology by using digital invites through emails or social media events. Just ensure to include the date, time, and address, and ask them to RSVP so you can plan supplies accordingly.
Determining the Space Required
The space required for a pumpkin carving party largely depends on the size of your guest list. You will need a substantial table or multiple tables for the actual carving. There should be adequate seating so that everyone can carve comfortably. Make sure to have plenty of room for your guests to move around too.
Planning for Required Tools
The essential tools for a pumpkin carving party include carving kits, bowls for pumpkin guts, and cleaning supplies. Carving kits should contain a variety of knives, scoops, and design templates. Having multiple bowls for pumpkin guts helps keep the carving area clean. You should also have paper towels or cleaning cloths on hand for additional cleanup. Obtain enough tools to accommodate the number of guests attending.
Apart from the tools, you also provide common items for the party such as trash bags for the pumpkin guts and newspaper or table covers to minimize the mess. Also, consider providing a basic first-aid kit, particularly if kids are attending.
Decide whether you will be providing the pumpkins or asking your guests to bring their own. If you are providing, make sure to have a variety depending on the guest list – larger ones for adults and smaller, manageable sizes for kids.
On the day of the event, arrange your space before your guests arrive. Spread out the newspaper or plastic table covers on the carving stations. Set up designated areas for tools, bowls for pumpkin guts, first-aid kit, and cleaning supplies. If you are providing pumpkins, arrange them on your front porch or entryway for guests to select as they arrive.
Remember, the goal is to enjoy the festivities, so don't worry about the mess, you can always clean up after the party. Happy carving!
Pumpkin Carving Techniques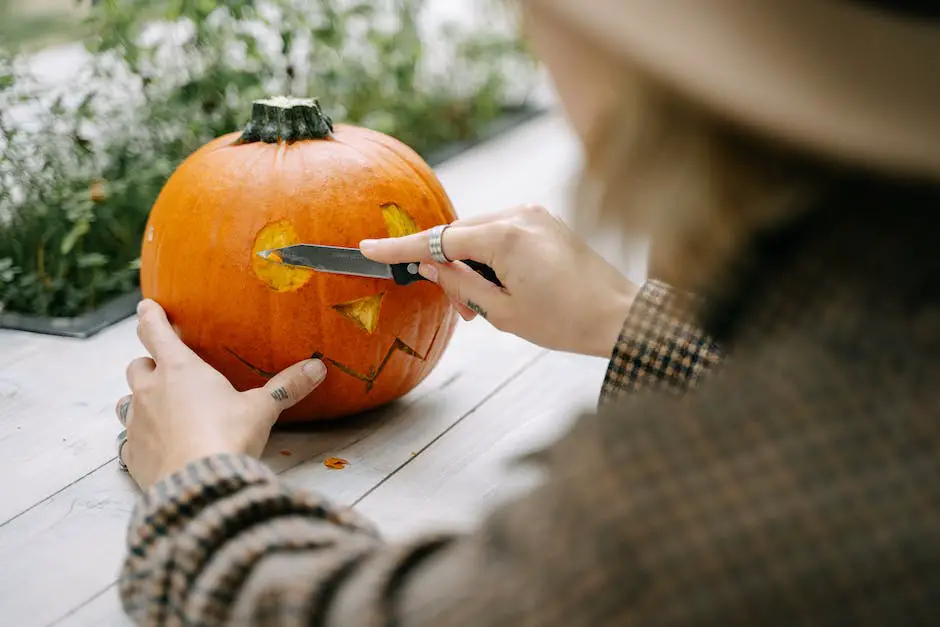 Studying Various Carving Techniques
Pumpkin carving techniques vary from simple knife cuts to elaborate ice-sculpting tools. For beginners, the traditional technique involves cutting out shapes with a knife featuring a small, thin blade. Advanced carving techniques may use power tools, such as drills and jigsaws, to create intricate designs. Pumpkin etching, another advanced technique, creates various shades by scraping the pumpkin skin without fully puncturing the shell.
Safety is a key consideration when handling sharp carving tools. Use a sturdy, non-slip surface for your carving station and make sure the pumpkin is level to prevent slippage. Always cut with the blade aimed away from you, using slow and controlled motions. Also, it's essential to keep your tools clean and sharp to avoid unnecessary injury.
To make carved pumpkins last longer, one of the best methods is to apply petroleum jelly on the carved area and inside the pumpkin. This seals in moisture and pushes out bacteria, extending its lifespan. Alternatively, an eco-friendly method would involve applying a mixture of peppermint dish soap and water on the inside and carved areas of the pumpkin to prevent molding.
Rehydration is another method: fully submerging the carved pumpkin in a water-filled tub for a few hours can restore its freshness. However, all preserved pumpkins should be kept in a cool, dry place to prevent rotting.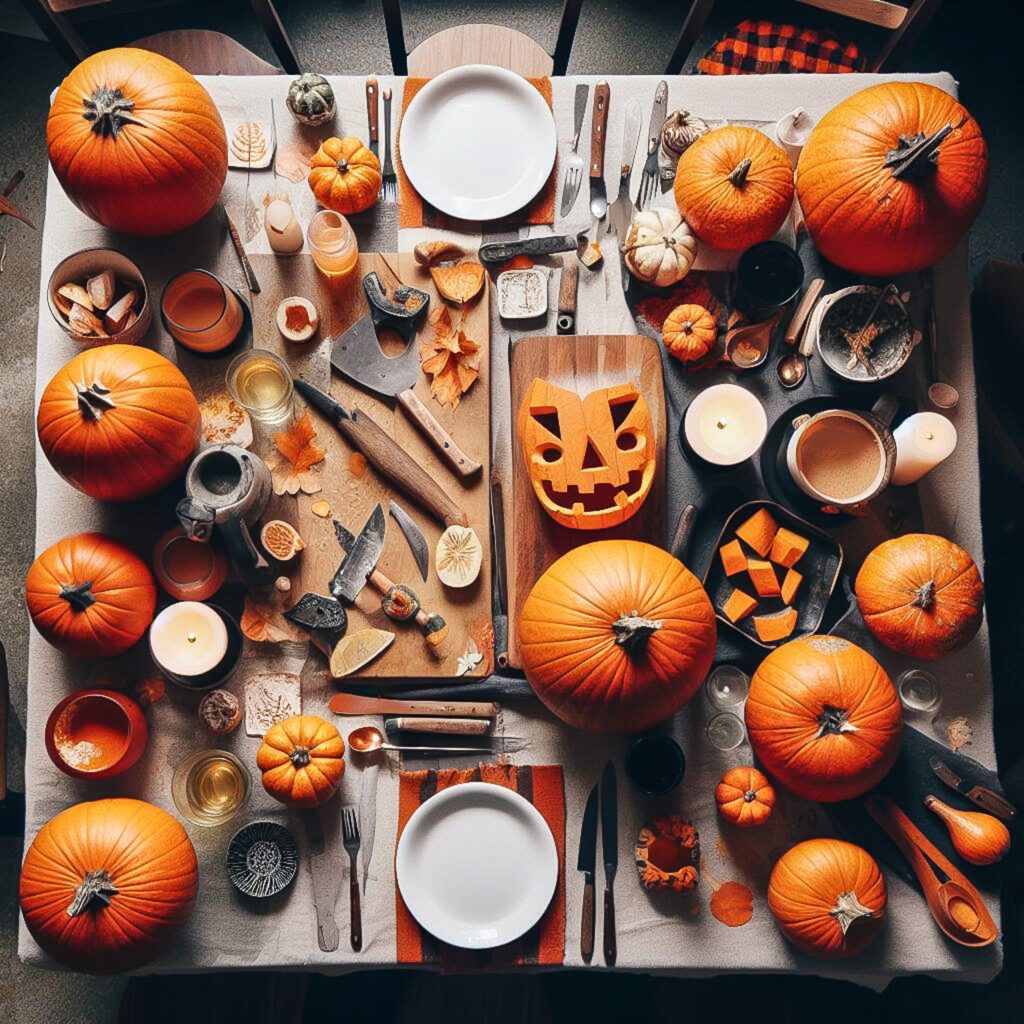 To host a successful party, there are a few fundamental essentials that should be in place. Food forms the backbone of any gathering – it could be a sit-down dinner, a buffet, or just a collection of snacks and appetizers. Making sure there's enough for everyone and their dietary requirements is critical.
Beverages, including both alcoholic and non-alcoholic options, add to the merriment of the occasion. Consider the taste profile of your attendees to select a range of drinks – from sodas and waters, to wines, beers and cocktails.
Music sets the mood and tone, so curate a playlist that suits the occasion and the general vibe you aim to create. Seating arrangements should be planned to foster conversation and comfort, taking into account the number of guests and available space.
Preparing for a Pumpkin Carving Party
Hosting a themed party like a Pumpkin Carving makes the manner of setting more significant. The decor should align with the Halloween theme – think of black and orange accents, spider webs, cauldrons, and of course, plenty of pumpkins around! Supply enough carving tools for your guests, in addition to aprons to protect their clothing and bags to dispose of the pumpkin guts.
Dress code is an exciting way to level up the theme. Encourage your guests to come in casual attire that they wouldn't mind getting a bit dirty. To make things more fun, have a 'best-dressed' or 'creative outfit' contest.
Thematic Treats and Activities
Pumpkin-oriented treats will hit just the right note. How about pumpkin bread, pumpkin pie, roasted pumpkin seeds, or pumpkin spice cookies? Serve in Halloween styled plates and cups to keep the mood.
As the highlight of the party is pumpkin carving, organize a contest to select the best-carved pumpkin. This creates a fun, competitive atmosphere and keeps the guests entertained. Also consider other engaging activities like spooky-themed games or a horror movie screening.
Remember, the key to a successful Pumpkin Carving Party is balance – factor in elements that allow guests to enjoy the carving, treat their taste buds, and be part of an engaging, spooky celebration.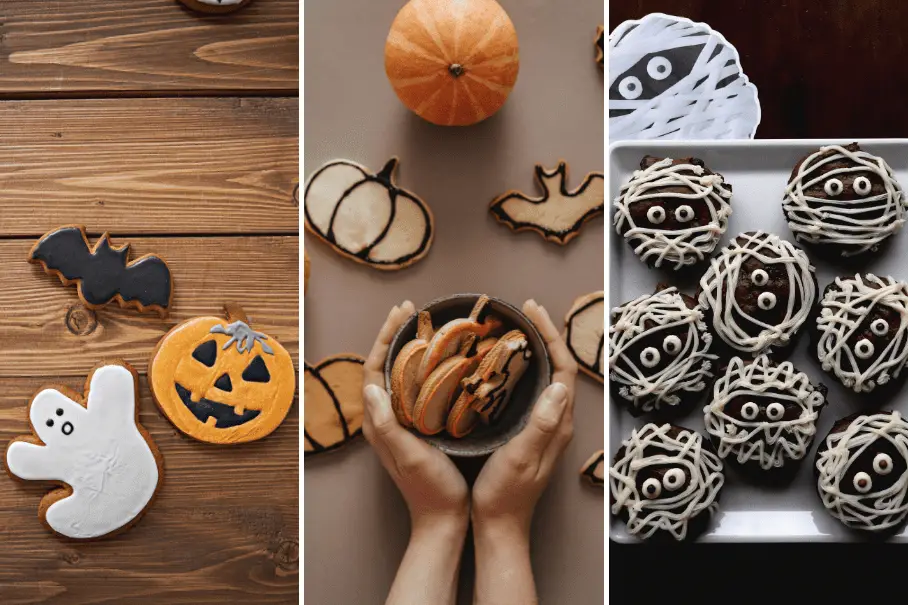 Hosting a successful pumpkin carving party is more attainable than ever with the right preparation, understanding of carving techniques, and attention to party essentials. Not only will your event foster creativity and camaraderie among your guests, but it will also bring a sense of community while embracing the traditions of the autumn season. More than just an informative guide, this resource serves as a catalyst for making great memories. Let the glow of your deftly carved pumpkins light up the night and warm the hearts of your loved ones as you revel in the success of your thoughtfully planned event.