This Cajun Butter sauce recipe is a must-have if you are looking to knock your shrimp bake out of The Delta. It's savory, it's spicy, and it is the perfect seasoning for your next Cajun cooking endeavor.
THE BEST CAJUN BUTTER RECIPE
A few years ago, when our boys were very young, my wife and I decided to take a train trip from Atlanta to New Orleans and spend a few days bouncing around to various hotspots in Louisiana and Mississippi. It was my first trip to the Deep South, and it was also when I learned that everyone up until that point who had said they cooked a Cajun dish for me, was lying. Sure, those dishes were all good, but, they always seemed to either lack a flavor, or had too much of the wrong flavor. Or, they were missing one typical Cajun spice, so they decided to double up on the next one in the ingredients list. Good intentions, I learned, do not always yield great Cajun food.
Herbs, heat, and butter are three necessities for most Cajun dishes. And, as your luck would have it, The Best Cajun Butter recipe has all three…lots of all three.
WHAT IS CAJUN BUTTER SAUCE?
I like to think of it as a baste. This spicy slather is best used when you are grilling or baking, and I like to put it on right before the cooking starts.
WHAT DOES THIS CAJUN BUTTER RECIPE TASTE LIKE?
Close your eyes for a minute, and try to get your imaginary tastebuds to land on something buttery, garlicky, and kickin' hot. It has a boldness to it, but the spice doesn't overpower any of the other flavors. It is the perfect seasoning for a shrimp bake or crawfish bake.
Butter – 8 tablespoons, or, 1 whole stick.

5 cloves of minced garlic

Smoked paprika – 1 tsp

Cayenne pepper – 1/2 teaspoon

Dried parsley – 1/2 teaspoon

Coarse salt – 1/2 teaspoon

Ground black pepper – 1/2 teaspoon

Garlic powder – 1/2 teaspoon
HOW TO MAKE CAJUN BUTTER SAUCE
Like most of my cooking I do for the family, I try to keep it quick and simple. If you have a microwave, you can knock this recipe out in a matter of minutes. If you don't, you are also able to make this recipe with a small saucepan on the stovetop.
1. In a microwave-safe container, heat up butter until completely melted (about a minute).
2. Add the remaining ingredients and mix with a whisk or fork until well blended.
3. Use immediately
CAN YOU MAKE THIS CAJUN GARLIC BUTTER SAUCE RECIPE AHEAD OF TIME?
You can definitely make this cajun butter sauce and store it in the refrigerator for future use. If you choose to do that, then you will just need to re-melt it and stir it up when using it.
CAN YOU FREEZE CAJUN BUTTER?
This recipe is freezable, in an airtight container. When you are ready to use it, take it out of the freezer, and thaw it, then melt in a microwave or saucepan. Just make sure you stir it up really well since the ingredients will definitely have separated upon thawing.
HOW TO SERVE THE BEST CAJUN BUTTER?
Go wild! This recipe is amazing on a Sheet Pan Cajun Shrimp (or crawfish) Bake! However, you can use this butter on whatever you want. I would not hesitate to use it on:
Corn on the cob

Sauteed scallops

Plain cooked noodles, for a spicy, garlicky pasta
WHAT KITCHEN TOOLS DO I NEED TO MAKE CAJUN BUTTER?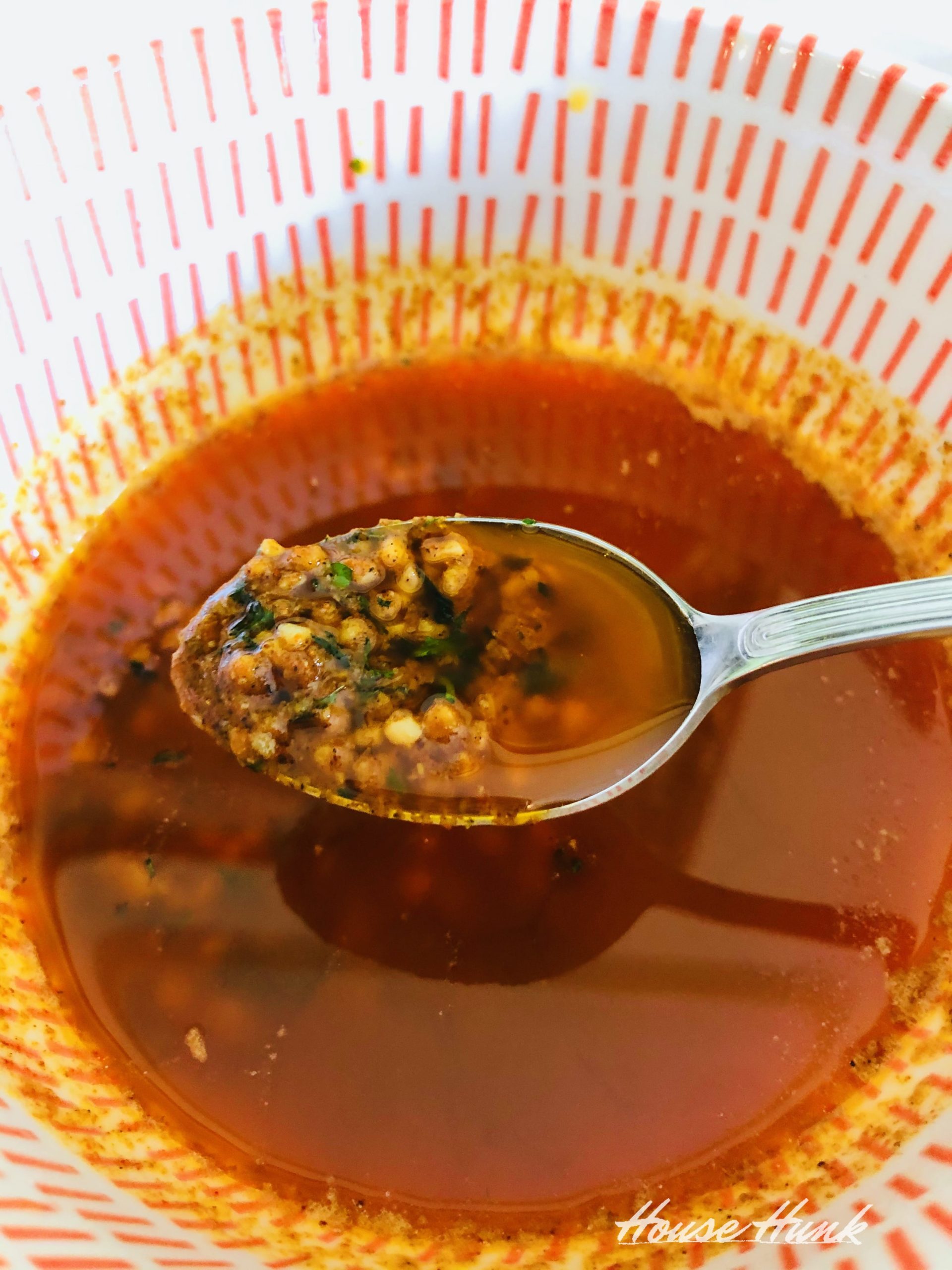 Instructions
In a microwave-safe bowl, heat butter until completely melted (approximately 1 minute).

Mix in the remaining ingredients and whisk with a fork until well combined.
Notes
If you are using Cajun Butter for basting, make sure you keep mixing up the ingredients during the application, as the garlic tends to sink to the bottom.