Impress your family and friends with these interesting facts about Easter. Share your knowledge about fun Easter traditions!
Spring in the Northern Hemisphere is almost here! The weather will start warming up, flowers will begin blooming, and songbirds will return to chirp away in the trees. The winter holiday season is behind us, and now is the perfect time to start focusing on those popular Easter traditions. And what Easter would be complete without Australian marsupials, Oschter Haws, and pretzels?! Here are 10 interesting and fun facts about Easter that you can share with kids.
1. How did Easter get its name?
The holiday is named after Eostre, the Anglo-Saxon goddess.
2. When was the first White House Easter egg roll?
Slow your roll, Rutherford! While out for a stroll in 1878, a group of children approached then-president, Rutherford B. Hayes and asked him if he would host the Easter egg roll. Congress had recently passed the "Turf Protection Act", banning Easter egg rolling on the grounds of the U.S. Capitol…nice one, Congress. President Hayes agreed, and The White House has been hosting the spring tradition ever since. However, wars, economic downturns, and pandemics have led to the cancellation of the event in some years.
3. You may not love Marshmallow Peeps, but it seems the rest of the world does.
Roughly 5.5 Million peeps are produced in a year. That is enough little, sugary creatures to circumnavigate the earth…twice.
4. Get your picture taken with the Easter Bilby! Wait, what?
Australia has a difficult history with rabbits. Rabbits were not native to Australia and were introduced to the region in the 1700s by Europeans for hunting purposes. The bunnies' population boomed and wreaked complete havoc on the environment and certain animal populations, mostly the Australian Bilby. The bilby is a small furry creature that resembles a cross between a mouse and a rabbit. The rabbits did so much damage to the bilby population, that it is now considered a protected species in Australia. Needless to say, Australians are not interested in celebrating the holiday with imagery and candies resembling an ecological nuisance. So, Down Under, it's about the Bilby, not the Bunny.
5. Biting the ears of chocolate bunnies is insanely popular.
According to the National Retail Federation, Americans spend around $20B on Easter-related purchases. The bulk of that haul is in chocolate.
6. An Easter basket full of pretzels?
Maybe not a basket full of pretzels, but in Germany, it is common to eat pretzels on Easter because it is said that the twisty shape of the pretzel resembles the folded arms of a person in prayer.
7. Does Easter fall on the same day every year?
No, Easter is celebrated on the first Sunday following the full moon, called Paschal Full Moon, which occurs on or just after the spring equinox. Therefore, Easter is traditionally celebrated in March or April, on a Sunday, but the exact date varies.
8. Why do people tend to eat ham on Easter?
What's with all the ham on Easter? Given that Easter is a spring holiday (at least in the Northern Hemisphere), hams were cured over the winter months and would be ready for consumption by Easter. However, given Easter's roots in Jewish Passover, a lamb was traditionally served, though in America pigs were more prevalent.
9. Cadbury churns out more than 1.5 Million Creme Eggs...every day!
That seems like a lot, but it's only a drop in the…basket…compared to the 500 million creme-filled eggs they produce in a year.
10. From Oschter Haws to Easter Bunny
As Christian German immigrants started to settle in Pennsylvania, they would tell their children about the Oschter Haws (or Osterhase). Rooted in German folklore, the Oschter Haws is a hare that would reward well-behaved children with colorful eggs on Easter. In anticipation of Oschter Haws's arrival, the children would build a little nest, usually out of a basket for the hare to leave the eggs in! As time passed, the story endured, however, it was Americanized, and the Oschter Haws eventually became the Easter Bunny.
Check Out These 14 Books About Easter for Kids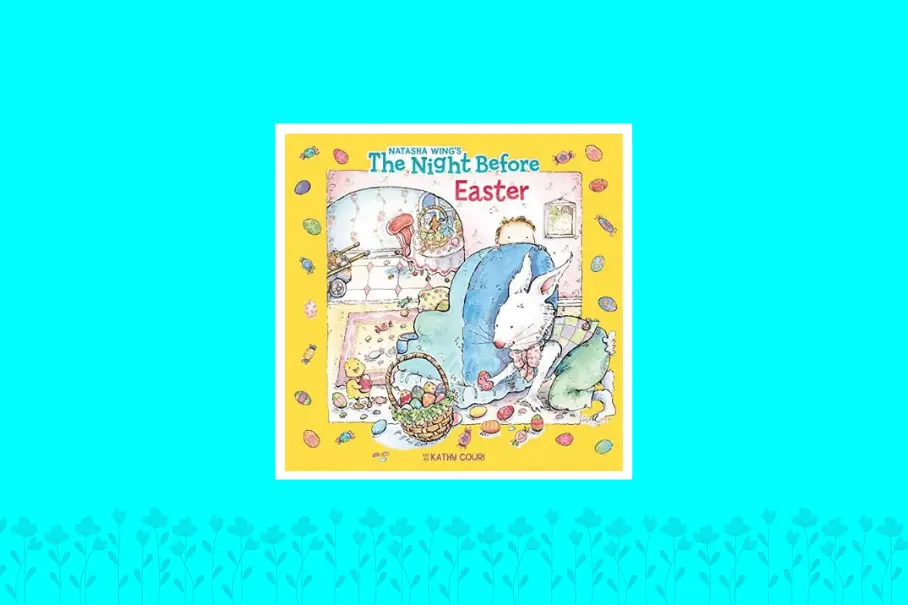 1. The Night Before Easter
The Easter Bunny is the main character in this charming twist of the Christmas classic poem.
The Little Golden Book's retelling of The Story of Easter is a perfect gift for any child interested in learning the meaning of the holiday, as told in The Bible. This faith-based account of Easter, and the surrounding events, is a great introduction to the holiday for preschoolers. At the end of the book is a section that describes Easter traditions from all over the world!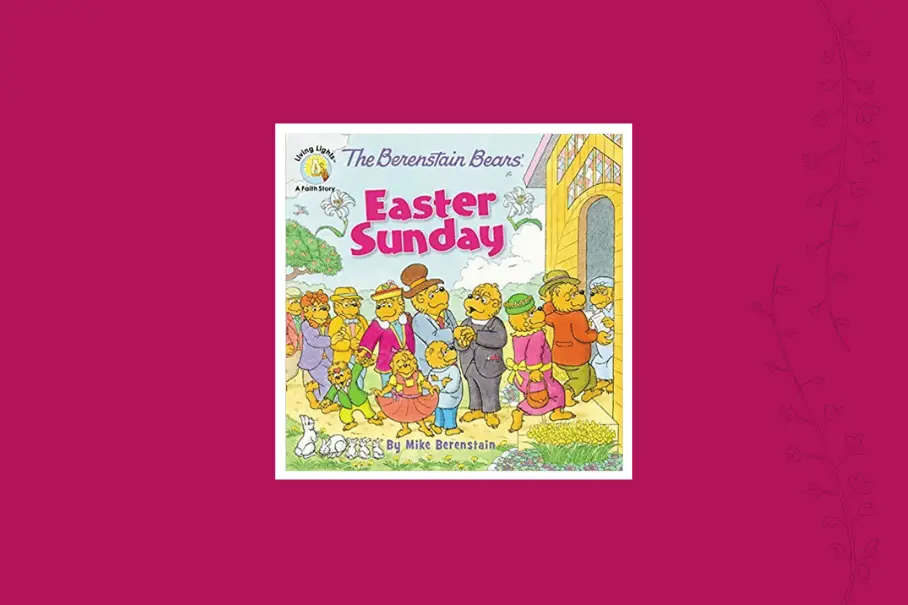 3. The Berenstain Bears' Easter Sunday
Join The Berenstain Bears, Mama, Papa, Brother, Sister, and Honey as they learn about some of the traditional origins of Easter as they attend church, followed by a fun Easter egg hunt! Perfect for little readers 4-8 years old.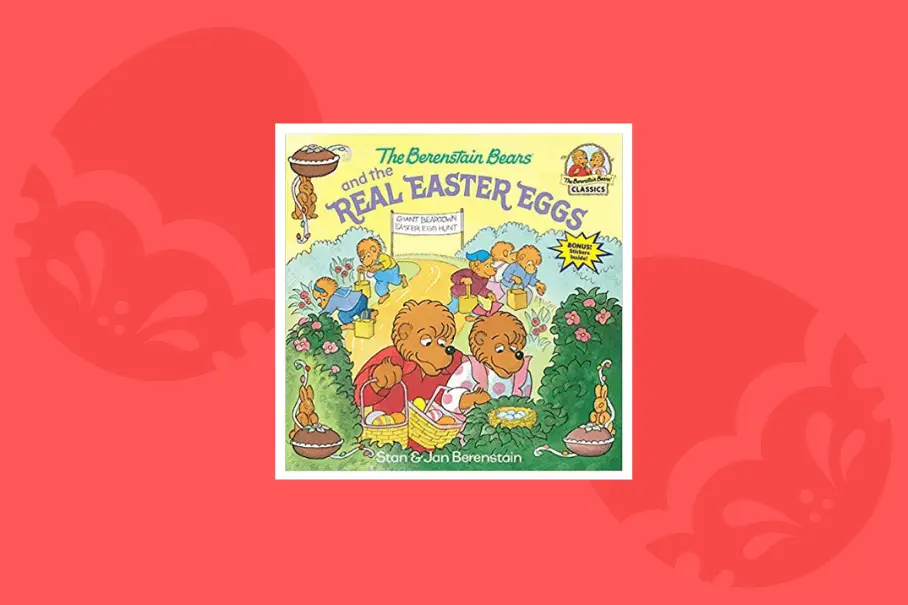 4. The Berenstain Bears and the Real Easter Eggs
Another holiday classic from Stan and Jan Berenstain! Join Brother and Sister as they attend the Giant Beartown Easter Egg Hunt. The cubs' goal is to collect the most Easter eggs until they encounter a mama bird's nest with eggs about to hatch! Enjoy the heartwarming story, fun maze, and springtime stickers!
5. Pinkalicious: Eggstraordinary Easter
The Pinkerton family is on an Easter scavenger hunt! The Easter bunny leaves a note for Pinkalicious that starts a fun, exciting, family day for her and her family. This popular springtime book also includes stickers! Want more Pinkalicious? Tune in to the PBS Kids channel to catch Pinkalicious & Peterrific.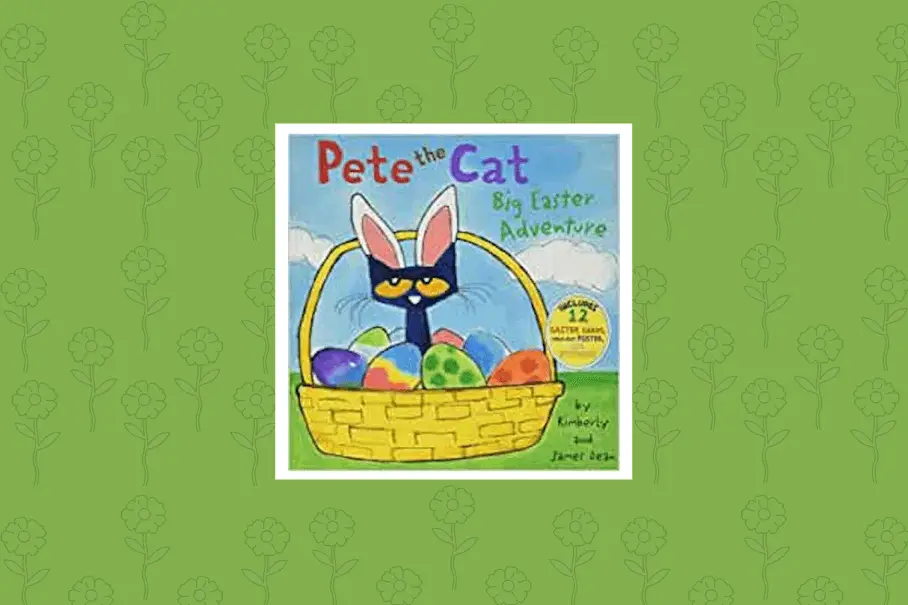 6. Pete the Cat: Big Easter Adventure
Pete jumps into action to help the Easter Bunny in this #1 New York Times bestseller! Join in on the fun as Pete helps paint and hide eggs in Pete the Cat: Big Easter Adventure.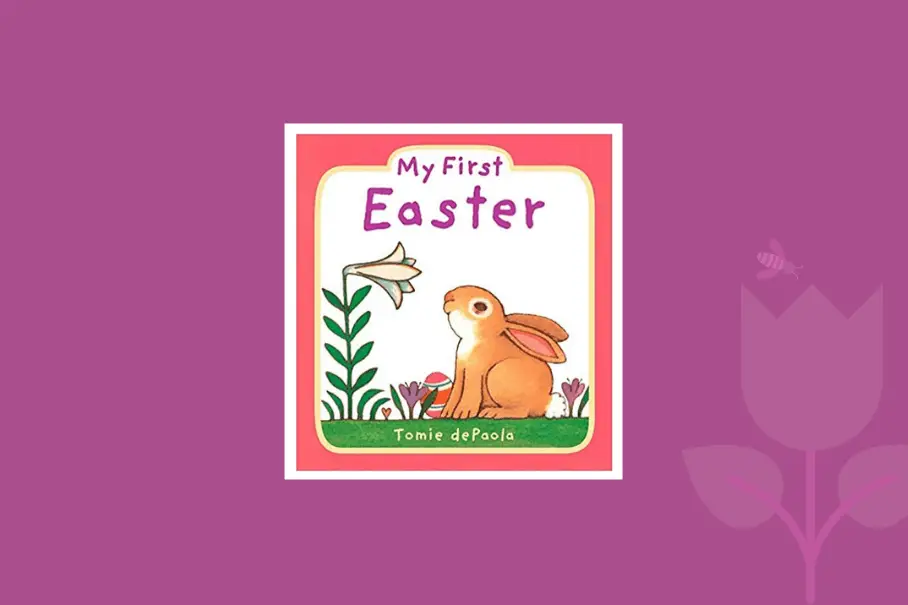 Bright illustrations and easy-to-follow storytelling make My First Easter a perfect book for explaining holiday traditions to your baby.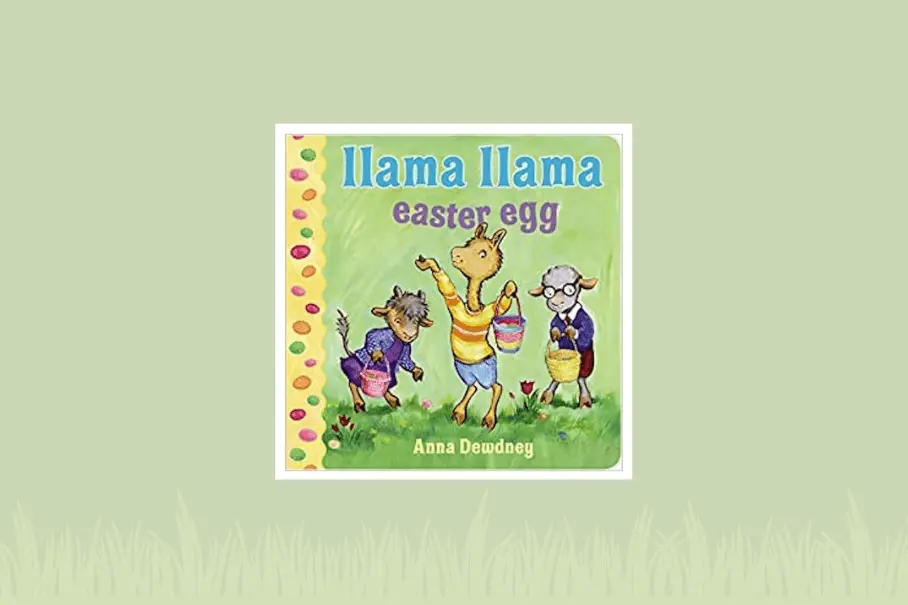 8. Llama Llama Easter Egg
Easter baskets are not complete without Anna Dewdney's Llama Llama Easter Egg! Babies and toddlers will enjoy listening to the rhyming story of the Easter Bunny bringing all sorts of treats. The durable board book is part of the New York Times bestselling series Llama Llama.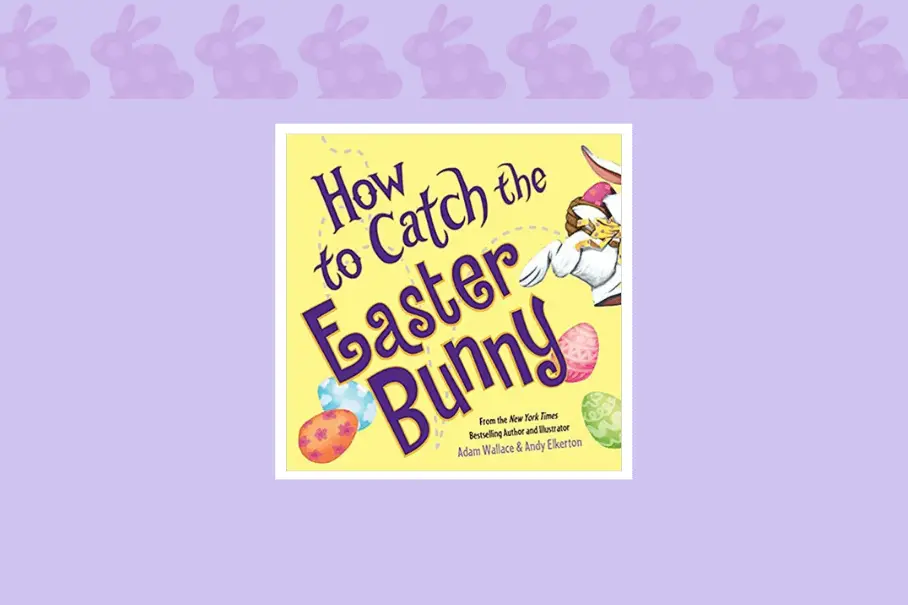 9. How to Catch the Easter Bunny
A USA Today and New York Times bestseller! Teachers, kids, and parents love this funny Easter book and get inspired to build STEAM traps of their own to go along in the read-aloud. This book fits well into Easter baskets and is a joy to follow the Easter Bunny as he tries to run and hide on the pages!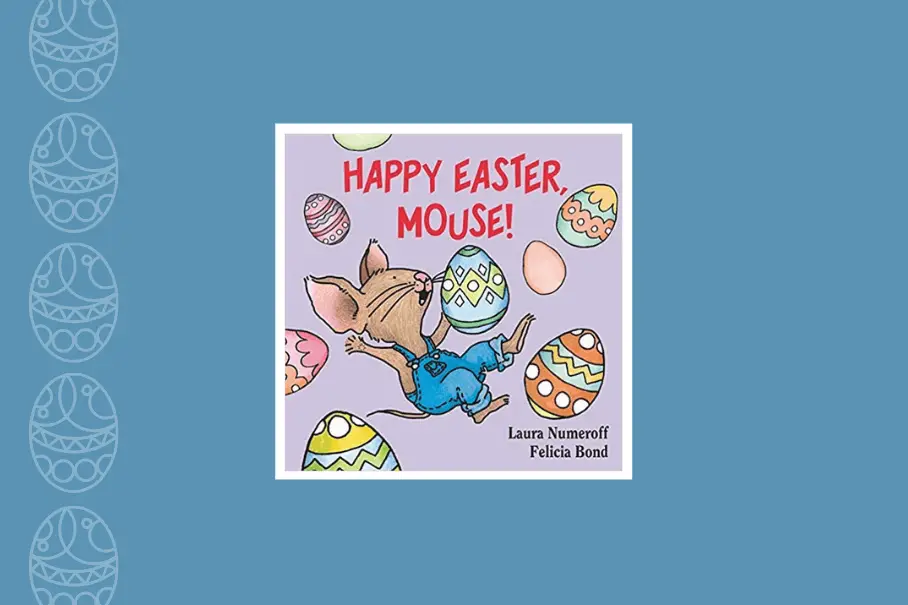 Your favorite Mouse from If You Give a Mouse a Cookie is going on an Easter egg hunt, and kids can follow along! The vibrant illustrations, engaging theme, and sturdy pages are a wonderful springtime way of teaching your little kids about counting and colors.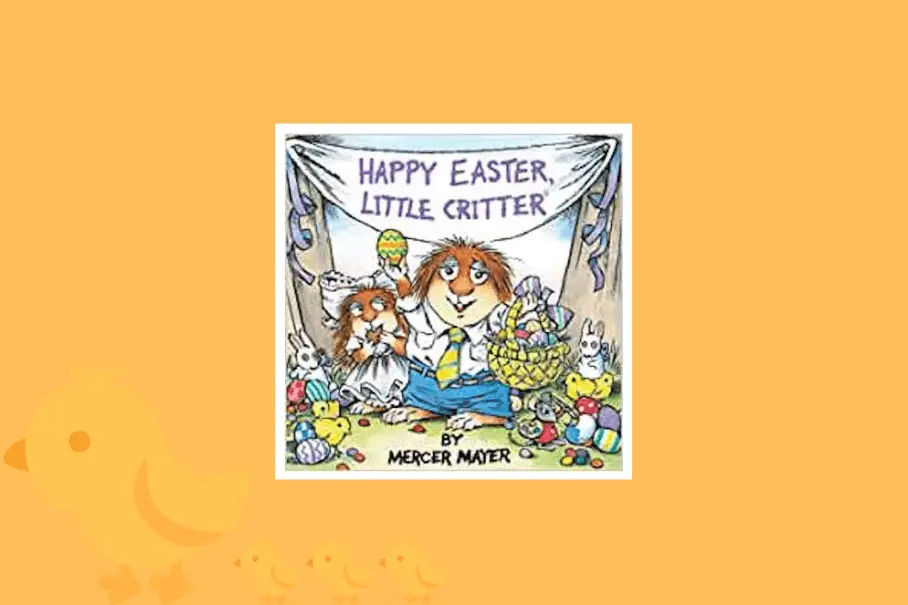 11. Happy Easter, Little Critter
Little Critter is celebrating Easter in this Mercer Mayer classic. Children will love following along as he searches for baskets, colors Easter eggs, and enjoys sweet candy!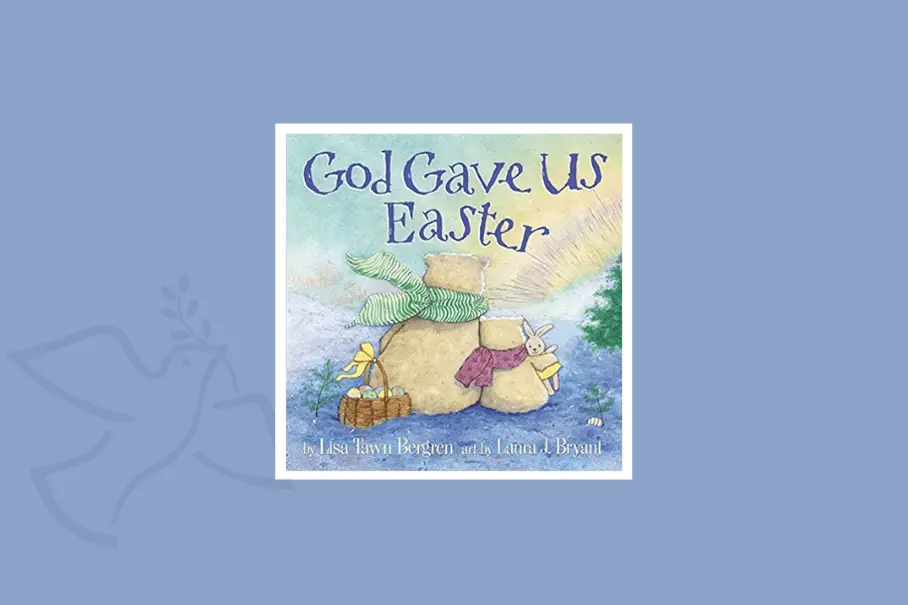 Little children can learn the meaning of Easter through the words of Papa to Little Cub as they embark on a walk through their Arctic world. Papa shares the origin story of easter in simple, easy-to-follow terms for Little Cub and young readers to understand. This ECPA and USA Today bestseller is a wonderfully illustrated picture book for readers ages 3 and up!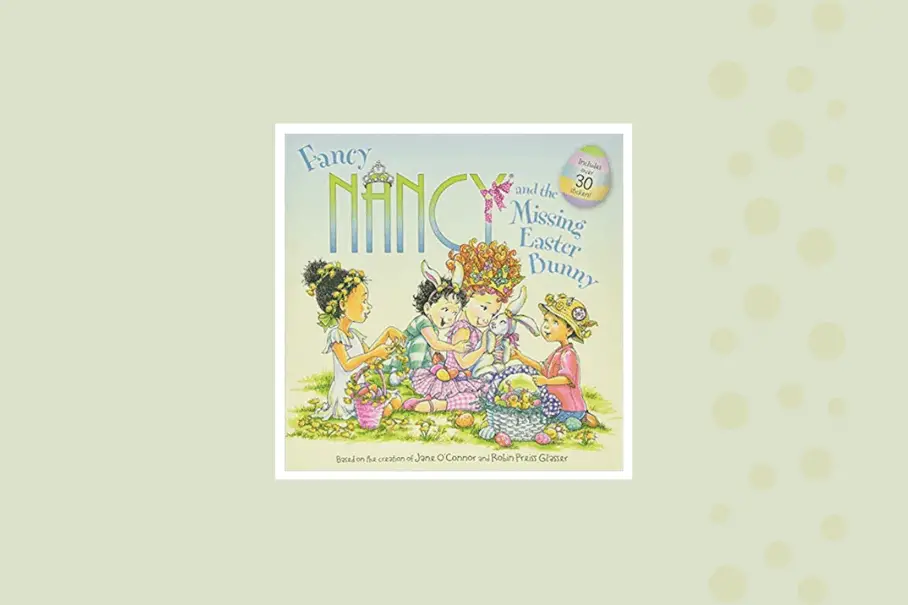 13. Fancy Nancy and the Missing Easter Bunny
Fancy Nancy is off on an exciting Easter adventure! When Nibbles, the class pet bunny goes missing, Nancy must spring into action and find her before anyone notices she has disappeared! This 8"x8" book will fit perfectly into an Easter basket!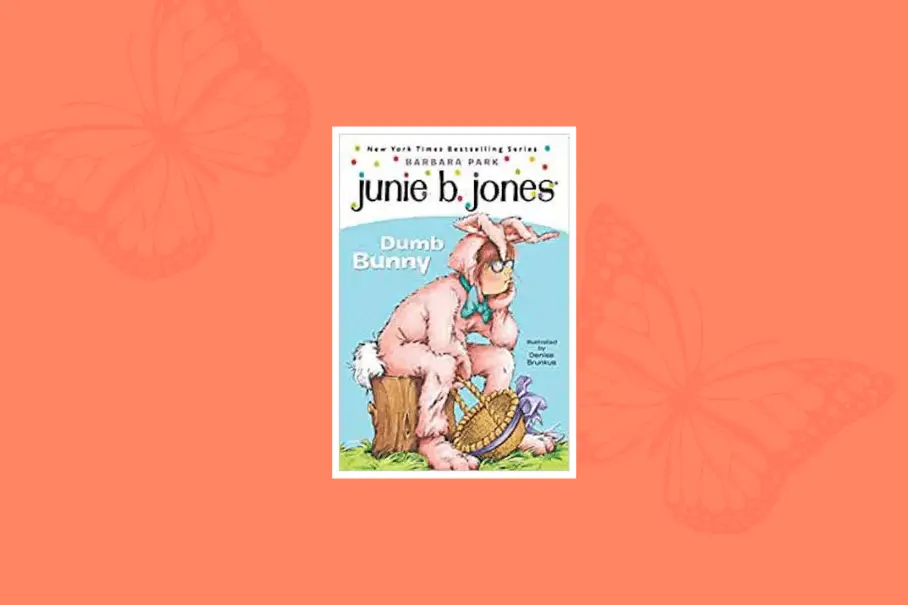 14. Junie B., First Grader: Dumb Bunny
Go to an Easter egg hunt with Junie B.! This chapter book is full of laughs as Junie B. shows up to a fancy event dressed in a big, silly Easter Bunny costume. This New York Times bestselling series has kept elementary school kids delighted and giggling for over 25 years!