Take stealing nuggets and wagon wheel pasta off your kid's plates and turn it into a classy dining experience!
KIDFRESH HAS JUST ELEVATED YOUR GRAZING ROUTINE
I like macaroni and cheese, and I like chicken nuggets. I also enjoy snacking off my kids' plates and finishing their leftovers. And, I also like, according to kidfresh, that 81% of parents admit to stealing food off their child's plate. It's comforting to know that I am not the only person enacting the "parent tax" these days. Kidfresh is on to us Parental Tax Collectors and has released kidfresh Reserve, a collection of wines that are crafted to pair with their signature macaroni and cheese and also their chicken nuggets.
Kidfresh produces a variety of frozen meals including pasta with sauce, nuggets, and vegetarian options, and can be found in the frozen food section of Target and other major and local retailers.
Red Wagon is a "vibrant Red Blend to complement Kidfresh Wagon Wheels Mac & Cheese".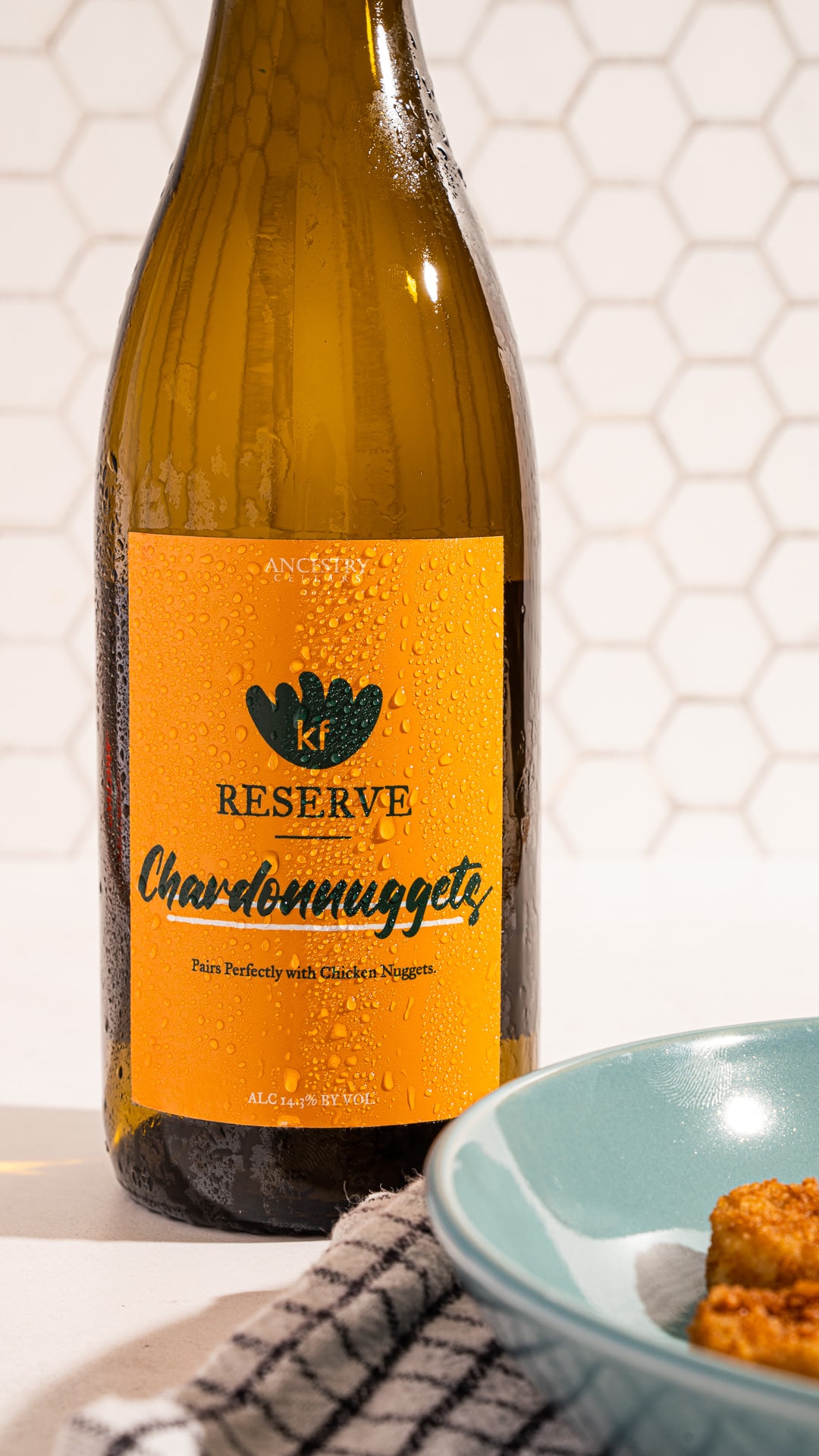 Chardonnuggets is "a crisp Chardonnay to pair with Chicken Nuggets".
"Kidfresh has been making mealtime convenient for parents for over 10 years and as parents, we know how difficult it can be to have a meal to yourself," says Kidfresh Founder Matt Cohen. "Kidfresh Reserve helps turn those all-too-real moments when you're sneaking a tasty nugget or two off your kid's plate into a sophisticated, albeit casual, occasion – just for parents." 
House Hunk Full Disclosure: many of my dinners have been just what was leftover off my kids' plates, topped off by some of their cereal for dessert.
The wines come in a two-bottle set that is produced and distributed by Ancestry Cellars and can be shipped right to your door in most states. 
MORE FUN STUFF TO CHECK OUT: