Explore delightful Spanish tapas recipes – from bacon-wrapped dates to garlic shrimp. Perfect for parties or casual gatherings.
THE BEST TAPAS FOR YOUR TABLE
Are you ready to embark on a flavor-filled journey to Spain? Hold on tight because we're diving into the world of mouthwatering Spanish tapas! First up, a grand Spanish Tapas Board, loaded with a tantalizing assortment of meats, cheese, dips, bread, nuts, and olives – the ultimate crowd-pleaser! And oh, let's not forget the Mojo Picante, a zesty red pepper sauce that'll set your taste buds dancing! Feeling cheesy? Bacon Wrapped Dates are your go-to – these sweet and savory delights are baked to perfection. And brace yourself for the cutest Fried Baby Artichokes, lovingly called "big mamma runts with pokey chokey chokes" – they're crispy and charred to perfection. Want a classic? Patatas Bravas is your ticket to Spanish tapas heaven! From Chorizo al vino tinto to Churros, every bite is a flavor adventure. And there's more! So, grab your sangria, get ready to flamenco, and let's indulge in the delicious world of Spanish tapas!
Learn how to assemble a show-stopping Spanish Tapas Board loaded with meats, cheese, dips, bread, nuts, and olives!
Discover the delightful Spanish Red Pepper Sauce, Mojo Picante, a favorite in the Canary Islands. Perfect with Tapas, seafood, chicken, or pork.
One of my all-time favorite tapas recipes: Goat cheese-stuffed bacon wrapped dates, glazed with maple syrup and baked to perfection. Irresistibly delicious!
Not your average artichokes! These baby artichokes are crispy and tender, with a unique charm. Don't miss out!
A must-have Spanish tapas, Patatas Bravas, simple yet so delicious. Learn the quick and easy recipe to make it at home!
In just 10 minutes, whip up this Mediterranean dip, spread, or pizza sauce. Easy and homemade Olive Tapenade!
Take your chorizo to the next level with this Spanish tapas dish. Cooked in red wine for an extra flavor boost.
A festive treat for Christmas or New Year's Eve! Try these easy and delightful skewers with chorizo, Manchego, and olives.
Refreshingly delicious! Easy Shrimp Ceviche bursting with flavor. Serve as a chip dip or a mouthwatering main entree.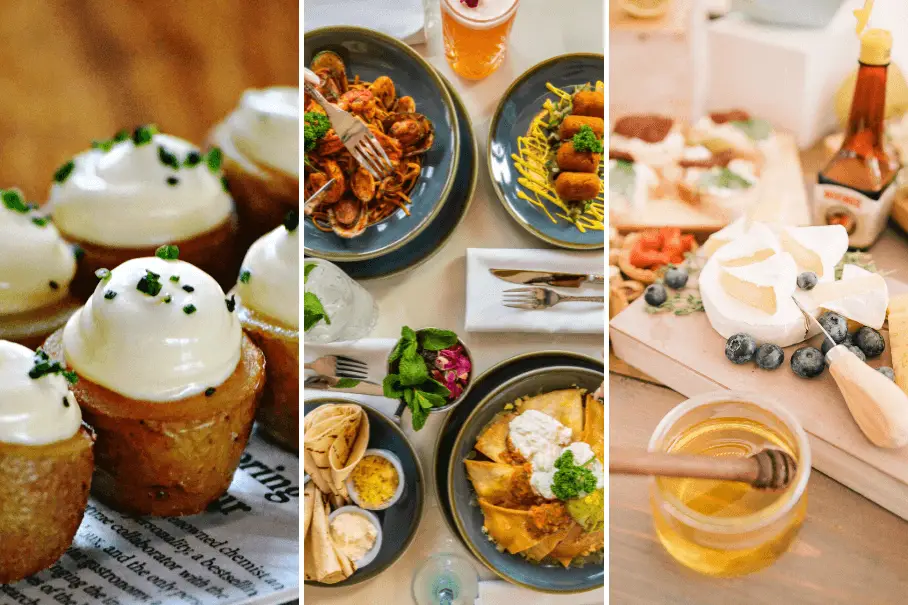 Instructions
Choose your favorite tapas recipe.

Gather all the necessary ingredients.

Prepare a delightful tapas recipe using simple steps and enjoy!