You can break out of your boring chicken rut with a few bags of frozen shrimp. These family-friendly shrimp dinner ideas are delicious!
FAMILY-FRIENDLY SHRIMP DINNER IDEAS
Have you ever been stuck in a rut with dinner ideas? I certainly have. Raising twin boys who have opposite food preferences means that we eat a lot of chicken. Ground chicken, sliced chicken, shredded chicken. All of it. And it can get kind of boring. Sometimes a bag of frozen shrimp can seem like a luxury when stuck in these ruts. And even the most basic of shrimp dinner ideas can be a total game-changer! These shrimp dinner recipes are easy to prepare and even easier to enjoy. Save the boring chicken for another night!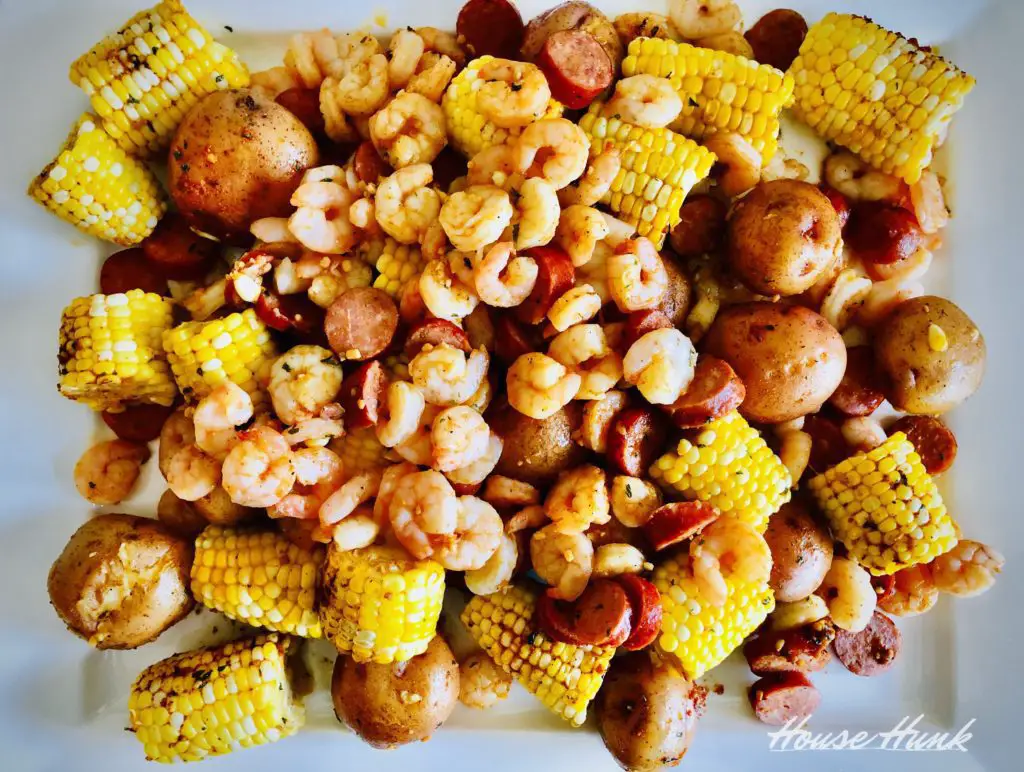 Time to bring the flavors of The Bayou to your dinner table. This Sheet Pan Cajun Shrimp recipe is simple to make, fun to eat, and a breeze to clean up.
In approximately 30 minutes, you can have this Easy Italian Shrimp Tortellini Bake on the table and ready to eat.
This dish for shrimp fajitas is incredibly simple and tasty! For a super quick weeknight dinner, just spoon the juicy shrimp, tender bell pepper, and onions onto a warm, soft tortilla.
Margarita-grilled shrimp skewers that are flavorful and perfectly charred. Mix up the simple marinade and you have an amazing shrimp dinner!
The hot shrimp in this dish for camarones a la diabla, also known as "diablo shrimp," are cooked in a homemade chili sauce. Simple and quick to prepare!
A simple dinner meal that packs just the right amount of heat is cajun shrimp pasta with a spicy cream sauce.
Shrimp fajitas are very tasty and simple to make! A  delicious one-pan recipe for shrimp fajitas with juicy shrimp, veggies, and a fajita marinade.
Easy Shrimp Ceviche (Ceviche de Camarón))! It's flavorful to the brim and delightfully refreshing. Use it as a main dish over crunchy tostada shells or as a dip for chips.
Gochujang Honey Shrimp: A quick and simple recipe for spicy honey shrimp that tastes great. It is a delicious side dish for dinner.