Toast to 10 delightful vermouth cocktails! From classic Negroni to citrusy sippers, enjoy a mixology adventure!
FESTIVE AND FABULOUS VERMOUTH COCKTAIL RECIPES
Today, we're diving headfirst into a tantalizing world of vermouth mixology with 10 fun and enticing cocktail recipes that'll take your sipping game to new heights! From the zesty Basil Lime Summer Sipper to the classic richness of a Negroni, our cocktail journey is a delightful mix of flavors and flair! Whether you're in the mood for a martini adventure, a bittersweet Bitter Giuseppe, or a Boulevardier perfect for cool autumn evenings, I've got you covered. So, grab your cocktail shakers, roll up your sleeves, and let's embark on a fabulous mixology ride that'll make you the ultimate cocktail connoisseur! Cheers to a world of vermouth wonders!
Get ready for a citrusy, sweet, and smooth vermouth cocktail on the rocks! Perfect for sipping all summer long, it's a refreshing blend of basil and lime in just 3 minutes with 3 fantastic ingredients!
Discover the wonders of a classic Italian negroni cocktail—richly flavored and utterly delicious. Making the best negroni is quick and easy; try it with campari, gin, and vermouth for an unforgettable sip!
With so many variations, the martini is a true cocktail adventure! From shaken or stirred to vodka or gin, this Perfect Martini is a top contender—indulge and enjoy!
Start your day with a low-alcoholic sipper—a delightful duo of Carpano Antica Formula sweet vermouth and minty Branca Menta.
Step into the modern cocktail scene with the Bitter Giuseppe—a Cynar Manhattan twist! Embrace the intriguing bittersweet notes of the popular Italian liqueur.
Put an Italian spin on your Gin and Tonic with Campari and Vermouth. A Negroni-ish flair that'll add a burst of flavor to your sipping!
Unveil the secrets of a Classic Vodka Martini: just three ingredients—vodka, vermouth, and lemon peel—no shaking allowed! A timeless classic that never disappoints!
If you're a fan of Negronis, brace yourself for the Boulevardier! Campari, sweet vermouth, and whiskey create an autumnal twist—a bit spicier and perfect for cool evenings.
Master the art of crafting the best Manhattan cocktail with a simple recipe! Top-notch ingredients and proper technique for a truly top-notch sip.
Bright, citrusy, and perfect for summer's end—the Americano Cocktail. Mix it up, pour it over ice, and enjoy the blissful flavors!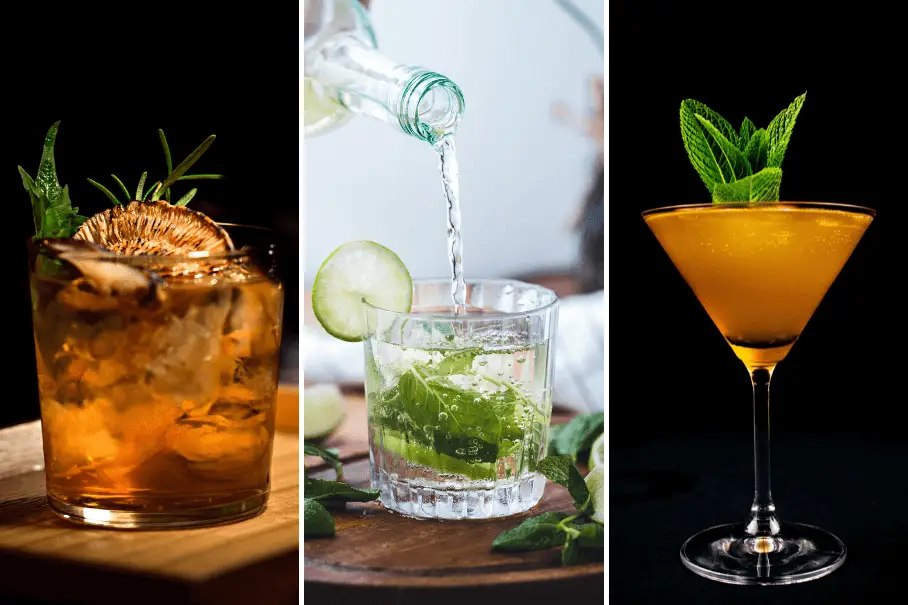 Instructions
Choose your favorite vermouth cocktail recipe.

Gather all the necessary ingredients.

Prepare a delightful vermouth cocktail recipe using simple steps and enjoy!