Spice up your summer with 21 fun and enticing vodka cocktails. Sip, relax, and enjoy these refreshing delights!
VODKA COCKTAIL RECIPES FOR REFRESHING RELAXATION
Get ready to elevate your summer sipping game with a collection of 21 vodka cocktails that are as refreshing as a cool breeze on a sunny day. From the classic Moscow Mule to the enticing Sex on the Beach Cocktail, we've got everything you need to shake, stir, and sip your way to cocktail bliss. Each drink comes with its own twist of excitement, making it the perfect companion for your summer soirées or relaxing moments by the pool. So, let's dive into this delightful array of flavors and concoctions that will make you a true mixologist in no time! Cheers to a summer filled with fun, casual, and enticing sips that will make every moment a memorable one!
These cherry vodka sodas are the new drink for summer! They are perfectly refreshing and icy and cool and dreamy on a hot sunny day. Fresh cherry syrup, lime juice, vodka, and seltzer make for the perfect soda combo that you won't want to turn down!
A deliciously sweet and tart cocktail that is perfect for the slightly cooler nights. Grab a shaker and enjoy your evenings.
The Preakness features the Black-Eyed Susan Cocktail which combines pineapple, orange, and lime juices with vodka and St. Germain liqueur.
Make Bloody Mary cocktails at home with this delicious recipe! This Bloody Mary mix is made from scratch with basic ingredients. It's perfect for your next brunch.
Here's how to make the popular Screwdriver drink: one of the easiest cocktails in existence! OJ and vodka never tasted so good.
Learn how to make the best Moscow Mule cocktail! Moscow Mules are so easy to make at home once you know which ginger beer and vodka to buy.
The Madras drink is a simple juice and vodka cocktail. The refreshing drink is made with vodka, cranberry juice, orange juice, and lime garnish.
The best step-by-step guide for a layered ombre Sex on the Beach Cocktail. Orange juice, Cranberry juice, Vodka, Peach Schnapps, and Chambord (or grenadine).
The Salty Dog is a classic drink that can be made with vodka or gin. With grapefruit juice and a salted rim, it's perfect for a warm, sunny day.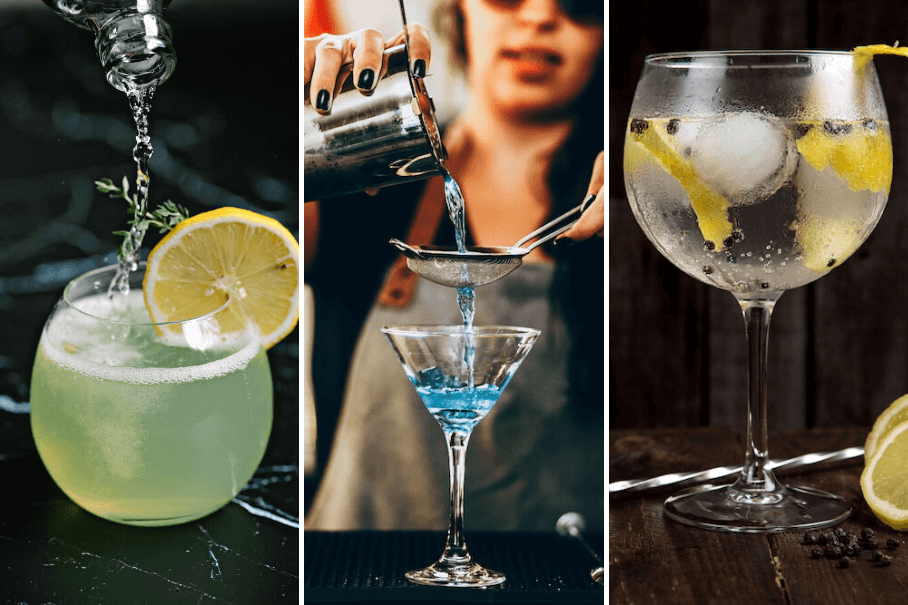 Instructions
Choose your favorite vodka cocktail recipe.

Gather all the necessary ingredients.

Prepare a delightful vodka cocktail recipe using simple steps and enjoy!