Get ready for some pies! From sweet to savory, classic to creative, these 19 pie recipes are sure to impress.
IT'S HIGH TIME FOR PIE TIME!
There's something so comforting about a freshly baked pie – the smell wafting through the house, the crispy crust, and the delicious filling. Whether you're a seasoned pro or a beginner baker, these 19 pie recipes are sure to satisfy your cravings. From classic apple pie to creative coconut macaroon pie, there's something for everyone to enjoy. So grab your rolling pin and let's get baking! These pies make the perfect dessert, or even a satisfying dinner!
See, pies make a good dinner! Shake up your typical spaghetti and meatballs routine with this creative Spaghetti Pie recipe from Delish.com. It's a fun and delicious twist on a classic Italian favorite!
Get ready to wow your family with this Cranberry Apple Slab Pie that doesn't require a pie pan! The combination of tangy cranberries and sweet apples baked into a golden flaky crust is sure to be a crowd pleaser.
If you love coconut, you won't be able to resist this Coconut Macaroon Pie. It's like a pie version of your favorite coconut macaroons, with tons of coconut flavor packed into every bite.
Transport yourself to the Philippines with this savory and buttery Filipino Chicken Empanada. The pastry is perfectly flaky and the filling is mildly sweet and satisfying – perfect for a snack or light meal!
Looking for a gluten-free, crowd-pleasing dinner option? Look no further than this Perfect Tamale Pie recipe. It's loaded with big flavors and all the deliciousness of traditional tamales, but without all the work.
You don't need a ton of ingredients to make an amazing dessert – case in point, this super easy S'mores Pie recipe. It's a dreamy combination of chocolate, marshmallows, and graham crackers that will leave you wanting more!
If you're in the mood for a hearty and delicious dinner that's easy to make, look no further than this Easy Shepherd's Pie recipe. Packed with veggies, meat, and mashed potatoes, it's the ultimate comfort food.
Childhood nostalgia meets deliciousness in this Legendary Frito Pie recipe. With cheese, ground beef, beans, and enchilada sauce all baked to crispy perfection with Fritos on top, it's a guaranteed crowd pleaser.
Looking for a rustic and flavorful pie option? Try this Cremini and Shiitake Mushroom Galette with Blue Cheese and Sour Cream Pastry Dough. The combination of earthy mushrooms and sharp blue cheese is simply divine.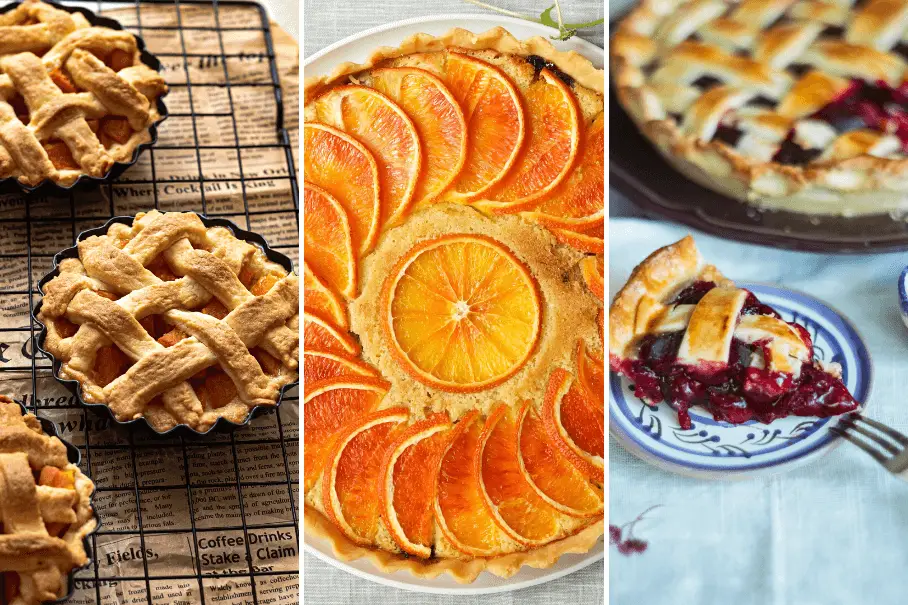 Instructions
Choose your favorite pie recipe.

Gather all the necessary ingredients.

Prepare a delightful pie recipe and enjoy!