For breakfast, lunch, or dinner, serve these quiche recipes! These quiches are incredibly filling and packed with fresh ingredients.
LIGHT, FLUFFY, AND FILLING QUICHE RECIPES
Morning, noon, or night, you'll want to indulge in one of these rich, custardy quiches. From the traditional quiche Lorraine to the Bacon and Cheese Quiche, each of these incredible dishes highlights the delightful combination of vegetables, cheeses, or meats. Quiche recipes like Zucchini and Sweet Corn Quiche and Puff Pastry Smoked Salmon and Crème Fraîche Quiche are delicious and perfect for any meal.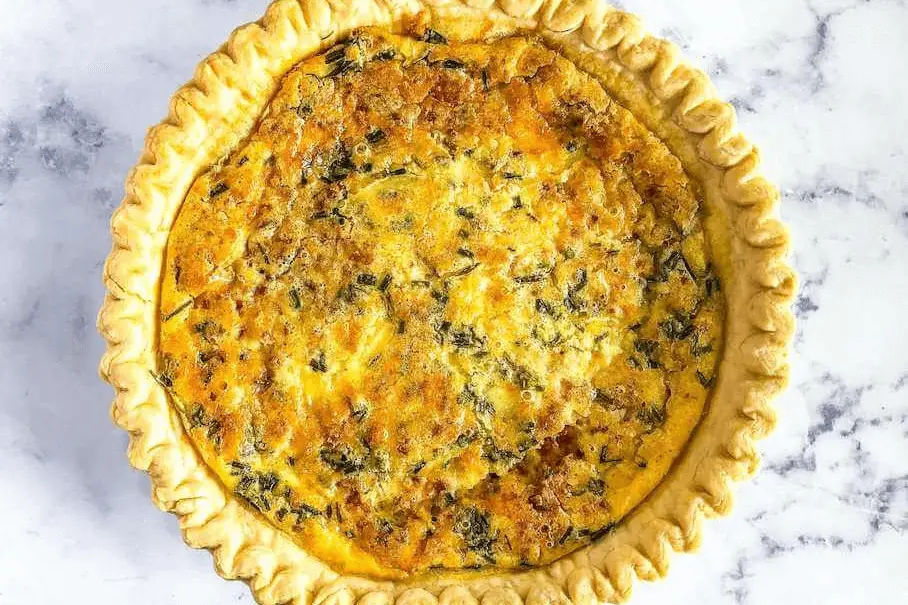 Quiche Lorraine, it's not just for breakfast anymore! Enjoy egg custard, cheese, bacon, and a flaky crust any time of the day!
Broccoli Cheddar Quiche is your new go-to quiche dish. It has a delightful flavor and a creamy texture, and it's quick and simple to make.
Quiche with bacon and cheese is the ideal hot breakfast to serve to a large group. It has excellent flavors and is satisfying and tasty.
A handmade quiche and a Western omelet are combined to create this Western Omelet Quiche. It is easy to make and reheats well, too.
This Ham & Swiss Quiche, which is a good use for leftover ham, has a secret ingredient that guarantees a consistently creamy, silky quiche.
In this nutritious crustless quiche with tomatoes, onions, and feta, spinach takes center stage. This dish is great whether it is served warm, at room temperature, or cold.
It doesn't get much easier than this healthy, vegetarian, crustless quiche recipe.  It has Gruyère cheese and delicious wild mushrooms inside. Enjoy it for brunch or breakfast, or have it for lunch with a simple salad.
Fresh spinach, flavorful sausage, and sharp cheddar cheese are all combined in this sausage and spinach quiche using a specific technique to produce the creamiest eggs possible. The popular flavor combination is excellent for breakfast, brunch, lunch, or even dinner! This quiche goes great with soups, salads, sandwiches, and other dishes to create a quick yet satisfying meal.
Use fresh spinach and flavorful ingredients to make a quick and delightful breakfast or brunch quiche with goat cheese, spinach, and sun-dried tomatoes!