Add some plant power to your plate with these crispy and flavorful air fryer vegetarian recipes. From churro bites to roasted cauliflower!
IRRESISTIBLE VEGETARIAN DISHES FROM YOUR AIR FRYER
Today, we're exploring the world of colorful and tasty vegetarian dishes, all made with the magic of the air fryer. Whether you're a committed vegetarian or just want to add more plant-based goodness to your meals, these recipes are your way to a feast of flavors and textures that'll make you want more. From crunchy churro bites with a touch of sweetness to the cozy crunch of buffalo cauliflower, our trip through air fryer vegetarian creations will delight your taste buds and fill you up. So, grab your air fryers and start a culinary thrill that's both healthy and delicious!
Enjoy these churro bites that are air fried instead of deep fried for less oil. They are crispy and delicious, and go well with dulce de leche sauce.
Make your own french fries at home with the air fryer. They are crunchy and tasty, and use less oil than restaurant fries. Your family will love them!
Try these sweet potato fries that are air fried for a lighter side dish. They have fewer calories and fat than deep fried ones, and cook in under 15 minutes.
Crispy and amazing brussels sprouts are super easy to make in the air fryer. This recipe is keto-friendly and delicious. You will love these crispy brussels sprouts!
For perfect baked potatoes, use the air fryer. They have crispy skins and fluffy centers, and you can top them with whatever you like.
Carrots are a quick and easy snack or side dish that you can make in the air fryer. You can choose from sweet, savory, or spicy flavors for your carrots. This recipe has options for all three!
Roast butternut squash in the air fryer for a delicious and easy dish. You only need three ingredients and 20 minutes to make it. It tastes like oven-roasted butternut squash!
Cauliflower is a healthy and yummy vegetable that you can cook in the air fryer. It becomes crispy on the outside and tender on the inside. This recipe is simple and easy to follow.
Patatas bravas are a classic Spanish dish that you can make in the air fryer. They are crispy potatoes with a spicy sauce. This recipe is easy to prepare and full of flavor.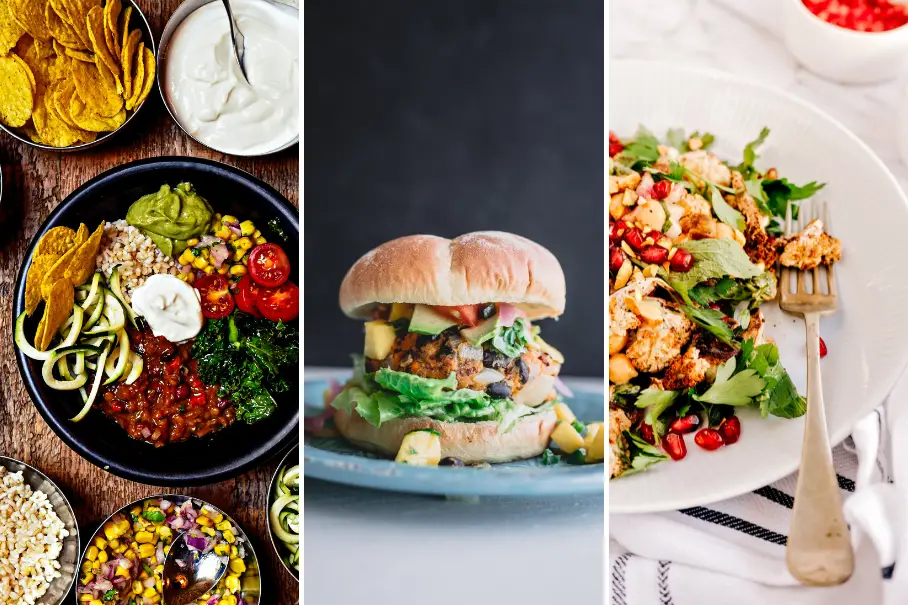 Instructions
Select an air fryer vegetarian recipe that resonates with your taste.

Gather all the essential vegetarian ingredients.

Create a flavorful air fryer vegetarian dish using simple steps and enjoy the plant-based goodness!