Discover easy and delicious seafood recipes for your slow cooker. From chowders to bisques, these seafood crockpot recipes are perfect for busy weeknights.
A CROCK LOAD OF EASY SEAFOOD DINNERS
Ahoy seafood lovers! Are you tired of the same old boring meals during the week? Well, I've got you covered with 20 delicious seafood crockpot recipes that are perfect for those busy weeknights.
Imagine coming home to the smell of savory seafood simmering in your crockpot, ready to be devoured after a long day. From creamy clam chowder to spicy shrimp jambalaya, these recipes are will satisfy your cravings for Vitamin Sea and save you time in the kitchen.
The Slow-Cooker Salmon recipe from Delish.com is about as easy as it gets. You'll be amazed at how simple it is to create this tender and delicious fish dish.
Looking for a healthy and easy dinner option? This slow-cooked salmon chowder is a winner! You can load it up with extra veggies to make it even more nutritious, just make sure to add enough broth or water to keep things balanced.
Want to impress your dinner guests? Whip up a batch of this Slow Cooker Tomato Crab Bisque. With a creamy tomato broth and chunks of lump crab meat, it's a luxurious and indulgent meal that's surprisingly easy to make.
If you're a fan of seafood chowder, you won't want to miss this slow cooker fish chowder recipe. With tender potatoes and crispy bacon, it's the perfect meal to pair with a fresh salad and some crusty bread.
Cajun-inspired flavors are always a crowd-pleaser, and this slow-cooked Andouille sausage and shrimp dish is no exception. The savory, spicy sauce pairs perfectly with fluffy rice, making it a hearty and delicious dinner option.
You don't need to be a master chef to create this tasty crockpot fish dish. Simply choose your favorite white fish and smother it in a creamy cheese sauce. Serve over rice for an easy, filling meal.
Looking for a fancy meal to impress your significant other? This Crock Pot Lobster Bisque recipe is surprisingly simple to make, but it's sure to wow anyone who tries it.
Nothing beats a comforting seafood stew on a chilly evening, and this slow-cooker recipe is no exception. With tender potatoes and a rich, tomato-based broth, it's the ultimate comfort food.
This crockpot seafood dip is the perfect party snack. It's easy to prepare and is sure to be a hit with your family and friends. Just don't forget the bread cubes for dipping!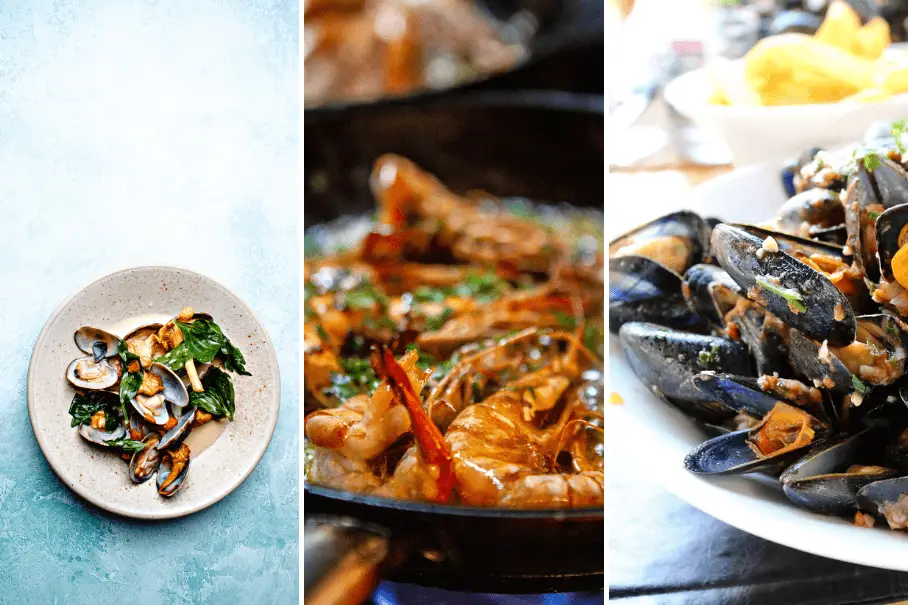 Instructions
Choose your favorite seafood crockpot recipe.

Gather all the necessary ingredients.

Prepare a delightful seafood crockpot recipe and enjoy!