Discover a world of flavor with these delicious Asian beef recipes! Perfect for easy and flavorful meals all week!
AMAZING ASIAN BEEF RECIPES
Get ready to embark on a culinary journey with these amazing Asian beef recipes! From Korean bibimbap-inspired stir-fry to Thai red curry, Taiwanese beef noodles, and Chinese potstickers, these dishes are bursting with bold flavors and aromas that will transport you to the streets of Asia. Whether you're a fan of spicy, tangy, or savory dishes, there's something for everyone in this collection of delicious and easy-to-make recipes. So, fire up your stove, perhaps knock the dust off the wok that you have tucked away, and get ready to savor the best of Asian cuisine with these delectable beef recipes.
RELATED: Takeout-Style Asian Chicken Recipes You Can Make at Home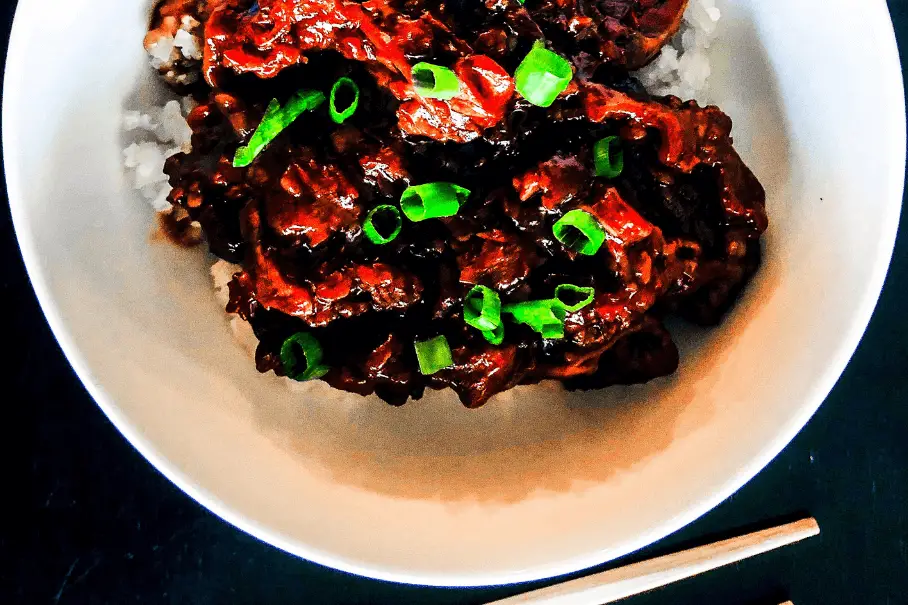 Skip the take-out menu tonight and opt for this Instant Pot Mongolian Beef recipe. Savory, filling, and great for busy weeknight dinners!
Korean Beef Bulgogi is the perfect recipe for anyone looking for a super easy and flavorful dinner. The most flavorful marinade gives the thinly sliced meat a juicy and tender texture that will have you coming back for more.
If you're in the mood for something easy and satisfying, then Thai Basil Beef (Pad Gra Prow) is the recipe for you. Loaded with flank steak, bell pepper, garlic, shallots, carrots, and basil, this dish is sure to satisfy your cravings.
Craving a comforting bowl of rich and deeply flavored beef broth with shredded beef and noodles? Look no further than this step-by-step recipe for Beef Pho.
The BEST Pepper Steak recipe is easy to make and better than any restaurant. With buttery tender steak and sweet bell peppers enveloped in a dynamic sauce that you have to taste to believe, this dish is sure to become a household favorite.
Indulge in the meltingly tender spicy beef rendang – caramelized on the outside, tender inside, and permeated with layer upon layer of creamy, spicy flavor.
Japanese Gyudon is a classic comfort food dish that you don't want to miss. Thinly sliced fatty beef is cooked in a slightly sweet mixture of mirin and soy sauce served over rice. Topped with an egg, Gyudon is the ultimate dish!
If you're in the mood for something a little more exotic, then Beef Satay is the recipe for you. The beef is marinated overnight with spices, skewed to satay, and grilled to perfection. Best of all, it's served with a spicy peanut sauce.
This Taiwanese Beef Noodle soup is the ultimate comfort food. With tender beef and a flavorful broth, you can make this soup in an Instant Pot or on the stove top for a delicious meal.