Discover mouth-watering baked chicken recipes! From BBQ to garlic butter mushroom stuffed chicken, find your new weeknight dinner favorite.
BAKED CHICKEN RECIPES FOR EASY DINNERS
Are you tired of cooking the same old chicken recipes every week? Do you want to add some excitement and flavor to your weeknight dinners? Look no further than this collection of mouth-watering baked chicken recipes! From classic BBQ to cheesy provolone, juicy lemon and artichoke, and spicy Santa Fe-style, these recipes are sure to satisfy your cravings and impress your family and friends. With easy-to-follow instructions and minimal prep time, you can elevate your chicken game and enjoy a delicious and nutritious meal in no time!
RELATED: Homemade Poultry Seasoning Blend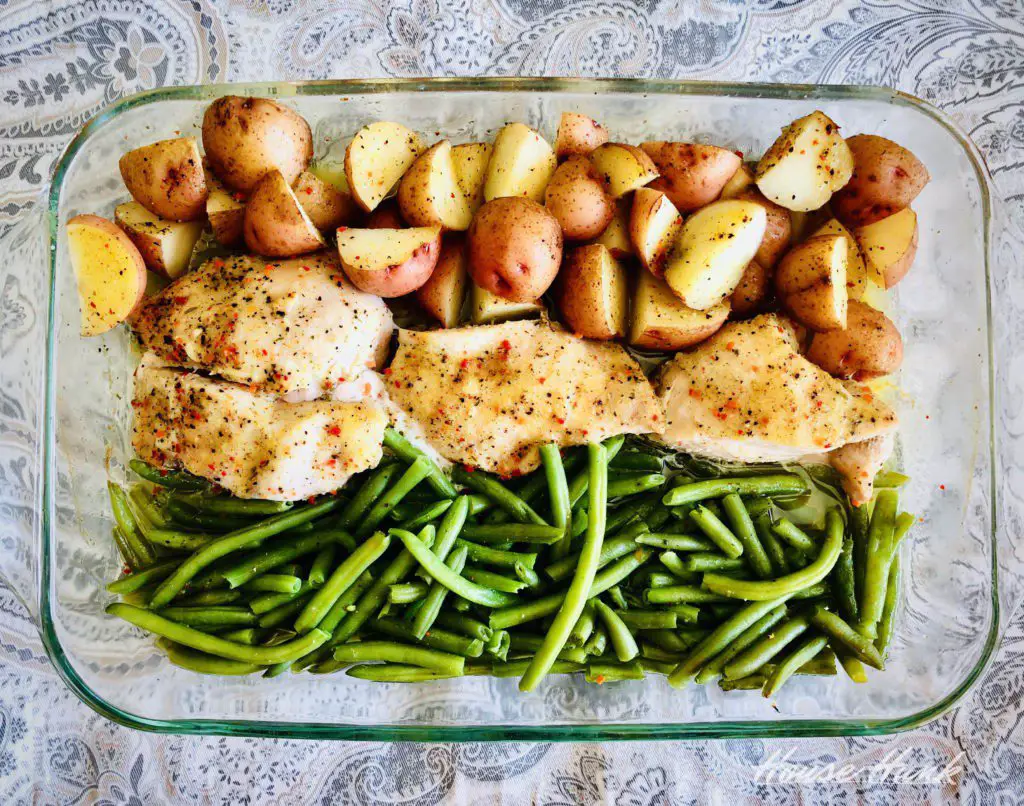 One of the easiest dinner recipes to make for my family on hectic evenings is this Sheet Pan Italian Seasoned Chicken and Vegetables recipe.
This Sheet Pan Caprese Chicken recipe is proof that fresh, delicious Italian cooking doesn't have to be an all-day process.
This baked chicken recipe is infused with bold balsamic marinade that combines garlic, lemon juice, and herbs to take the flavor to a whole new level of deliciousness. The best part? It's ready in just about 30 minutes!
You won't believe that this crispy oven baked BBQ chicken only requires two ingredients – barbecue sauce and chicken. With a little olive oil, salt, and pepper, this recipe yields the crispiest, perfectly glazed, sweet, sticky, and tender chicken that will leave you wanting more.
Impress your family and friends with this one pan, baked Chicken and Rice recipe that is made entirely in the oven. A secret trick is used to make the rice outrageously delicious and will make all the difference.
If you're looking for an easy and delicious dinner, try this recipe for baked chicken breasts covered in melty mozzarella cheese and caramelized mushrooms. It's a perfect meal for any night of the week.
A quick and delicious weeknight dinner that's sure to be a hit with everyone is the Sheet Pan Hot Honey Mustard Chicken and Crispy Brussels Sprouts. This recipe is easy to make and perfect for busy weeknights.
Indulge in a delicious and easy weeknight dinner with juicy chicken thighs and potatoes marinated in curry spices and baked until crisp. Served with a simple side dish, this recipe is a surefire hit.
If you're a fan of French onion soup, you'll love this quick and easy baked chicken recipe that comes complete with caramelized onions and a blend of two cheeses. It's a hearty and flavorful dish that's perfect for any occasion.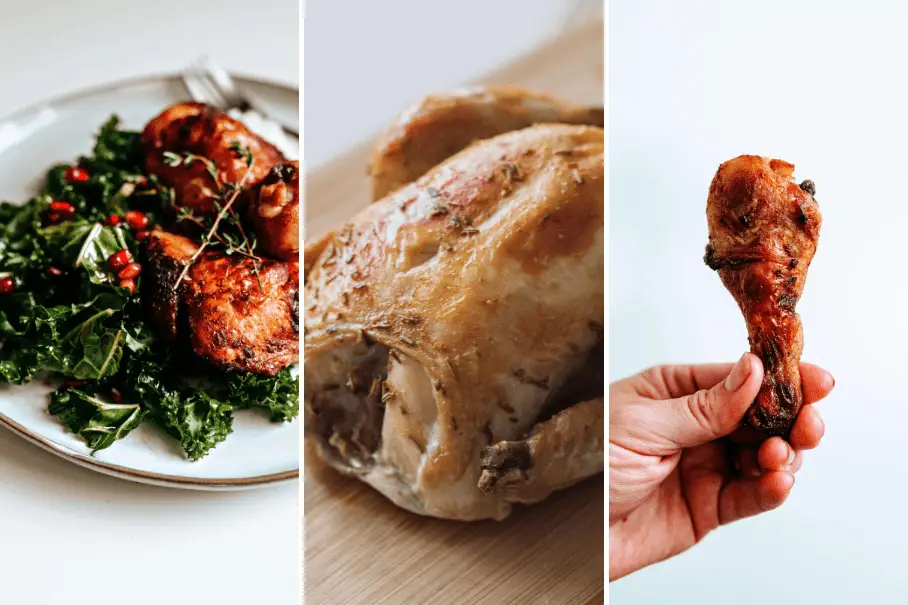 Instructions
Choose your favorite baked chicken recipe.

Gather all the necessary ingredients.

Prepare a delightful baked chicken recipe using simple steps and enjoy!