Use these quick and delicious salad dressing recipes instead of store-bought ones to top a variety of fresh leafy greens.
PERFECT SALAD DRESSING RECIPES FOR THE FRESHEST SALADS
Raise your hand (or comment below) if you can relate? You spend a lot of time and effort cleaning delicate greens, slicing vegetables, and arranging everything perfectly to make a gorgeous salad, only to finish your labor of love with a bottle of store-bought dressing? Everybody needs these simple yet tasty recipes since we've all been there. Whether you want a vinaigrette, Ranch dressing, or a splash of blueberry, you'll find that homemade salad dressing recipes are not only quick to make, but also tastier than store-bought.
Taco Salad Dressing: A rich, flavorful, creamy dressing. You won't believe how simple it is to make either!
This recipe for Greek salad dressing comes together swiftly and uses basic ingredients. Simple and delicious!
For salads, wraps, and vegetables, try this Honey Dijon Vinaigrette Dressing! Additionally, it only takes five minutes to prepare this healthy recipe.
The Best Creamy Parmesan Salad Dressing will help your salads stand out from the crowd. Crunchy greens and other favorite salad ingredients pair perfectly with this tasty and fresh dressing.
Most Japanese-inspired eateries provide this Hibachi Ginger Dressing. A simple, savory salad dressing that is tangy, sweet, and flavorful may be made at home with just a few ingredients.
Homemade Thousand Island dressing is considerably more flavorful and affordable than store-bought, and it's simple to make from scratch. Use it for sandwiches, salads, and other dishes!
Creamy Cilantro Lime: It just takes a few minutes to make, and is far superior to store-bought salad dressing. We always have a jar in the refrigerator.
Take pleasure in this timeless homemade salad dressing. The Panera Green Goddess Dressing is fantastic over a cobb salad or as a dip for vegetables since it has a vibrant, herby flavor.
It only takes a few minutes to prepare this Homemade Ranch Dressing, which has the ideal flavor and consistency. Much better and more flavorful than ordinary store-bought dressings.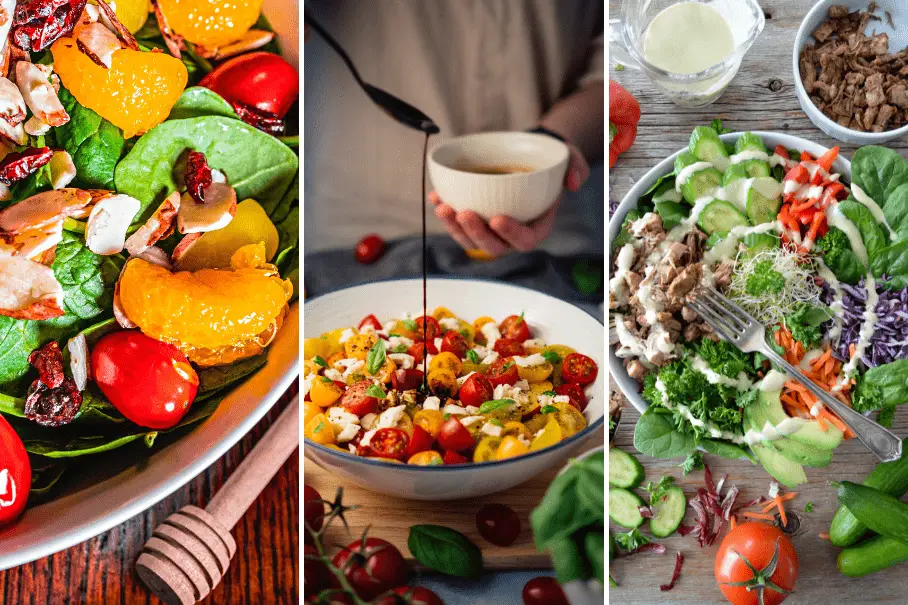 Instructions
Choose your favorite salad dressing recipe.

Gather all the necessary ingredients.

Prepare a delightful salad dressing recipe and enjoy!